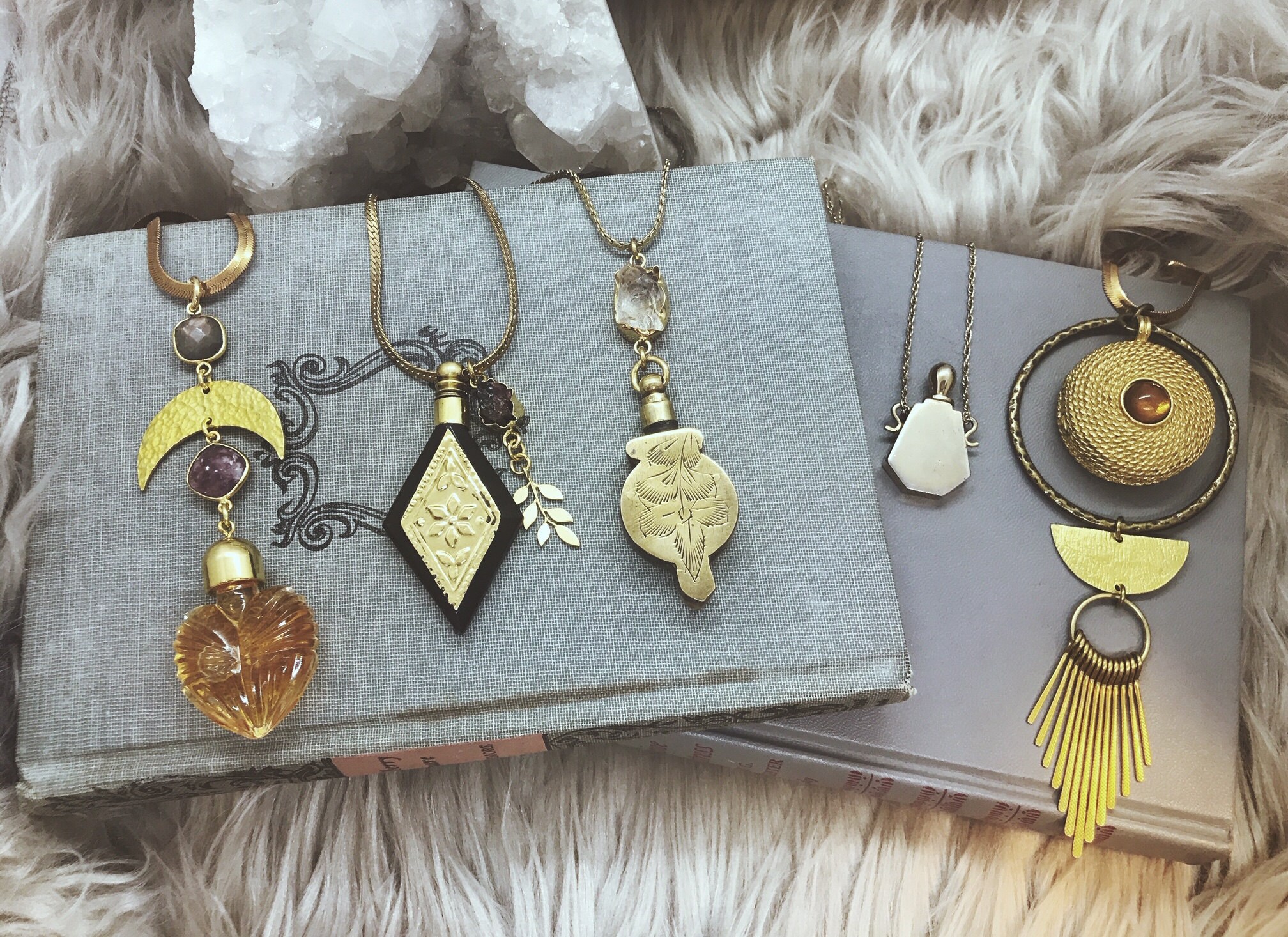 Introducing the Elettaria Moon collection, a special collaboration between artisan perfume brand and jewelry brand .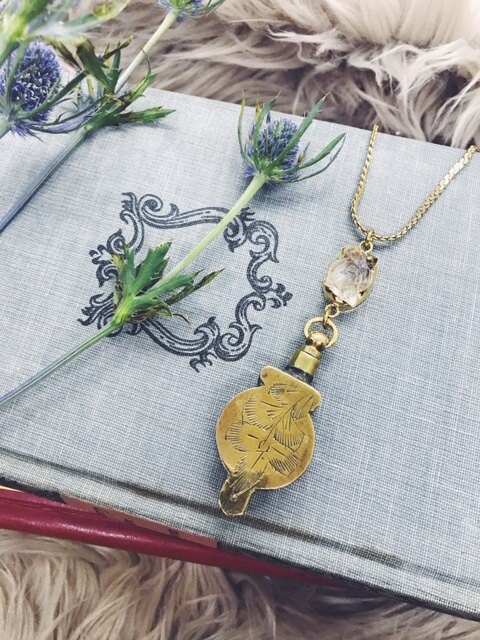 For this collaboration, I made four one of a kind perfume bottle necklaces, and Arleen of filled them with her Elettaria Moon Perfume. Each necklace was inspired by the color and notes of the romantic, earthy fragrance.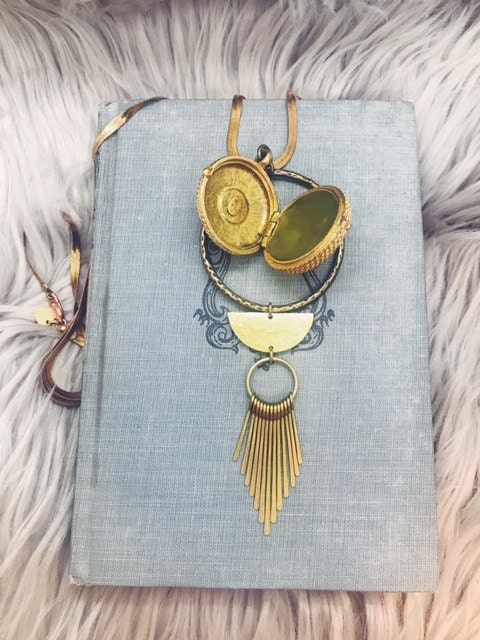 I also made a one of a kind locket necklace which features a specially blended solid perfume by called The Fae. This perfume features a citrus top note with basil and jasmine in its heart, and a mossy, earthy base with sweet myrrh for protection.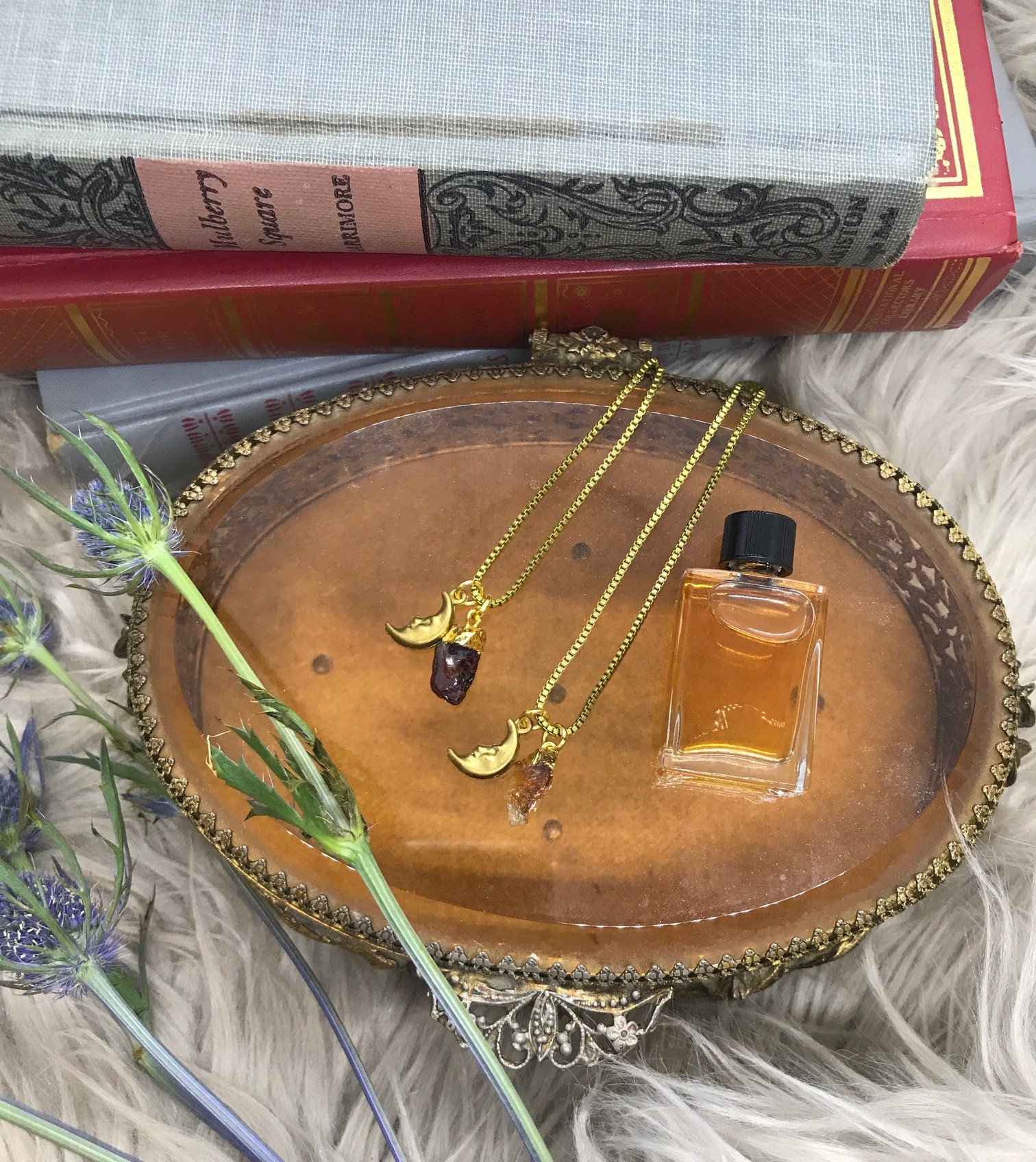 will be offering limited edition bundles of the full size Elettaria Moon perfume and a necklace I made with a vintage brass moon and either garnet or citrine crystal. These necklaces were made to be the perfect complements to the perfume. Citrine is said to promote creativity, positivity, and joy. Garnet is said to promote prosperity, gratitude, and abundance. The necklace is meant to be an everyday talisman, accompanying you on your many journeys and everyday adventures.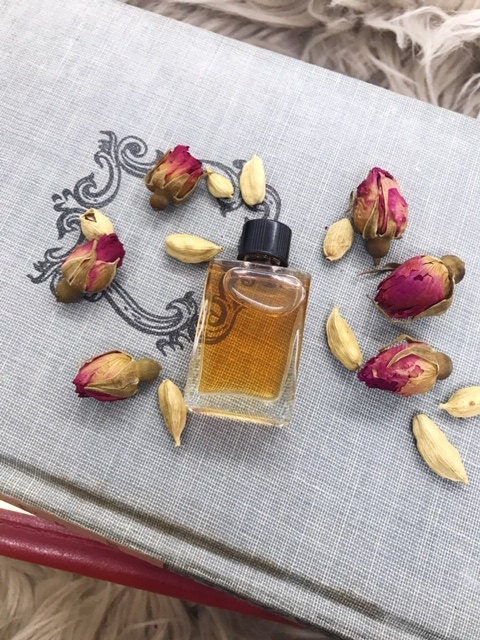 The Elettaria Moon perfume is a unisex fragrance that is seductive, tempting, spicy, and sweet. It is a witchy love potion sure to entice your senses. With a pinch of dragon's blood, a touch of sweet myrrh, and a dosing of cardamom, it is a perfect way to enchant your lover. The perfume is made using natural ingredients in the studio located in Murfreesboro, Tennessee. I actually got to work in the studio with Arleen on this collab. I was mesmerized by her many bottles containing oils, flower essences, and other magickal ingredients.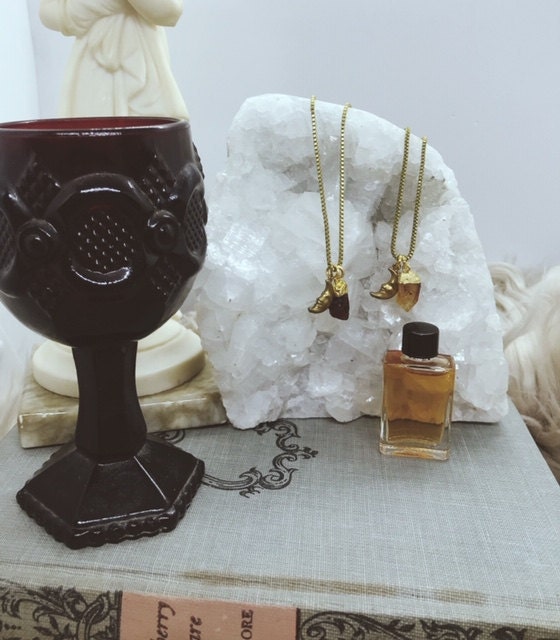 This spicy, woody, earthy, floral fragrance is now my everyday scent. The essential notes of cardamom, jasmine, and sandalwood take me on a romantic journey through a forest lit by moonlight. I truly love the fragrances Arleen created and the accompanying necklaces are some of my most favorite pieces I have ever made.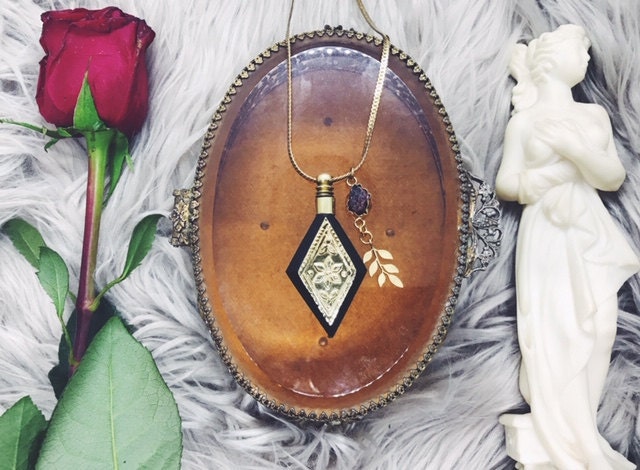 Arleen and I had so much fun coming up with the concept for this collaboration, and we are already planning another collab project for the future. The Elettaria Moon collection will be released at 7:00 p.m. central standard time on February 8, 2019. will be offering the five one of a kind necklaces and the charm necklace/perfume bundles can be purchased through . Find her on Instagram @fireflybotanicals.
I hope you have a happy Valentine's day full of love for others and love for yourself. No matter what your relationship status is, just remember that you are a beatufiul goddess and you deserve all the love in the universe.
P.S.
Since I've started graduate school, I am restructuring how I do collections/photoshoots/shows. I will be releasing smaller collections, but more frequently. I also won't be doing as many shows, but will be having more online sales instead. This shift is allowing me to work on more one of a kind pieces, like the ones in this collection, which is my true passion and how The Gypsy Fawn got started in the first place more than five years ago. I also have some more changes coming, but for now, I send lots of love + magick your way.
Ashley Massey, Owner + Designer of