Prepare to meet the Tennessee Witch...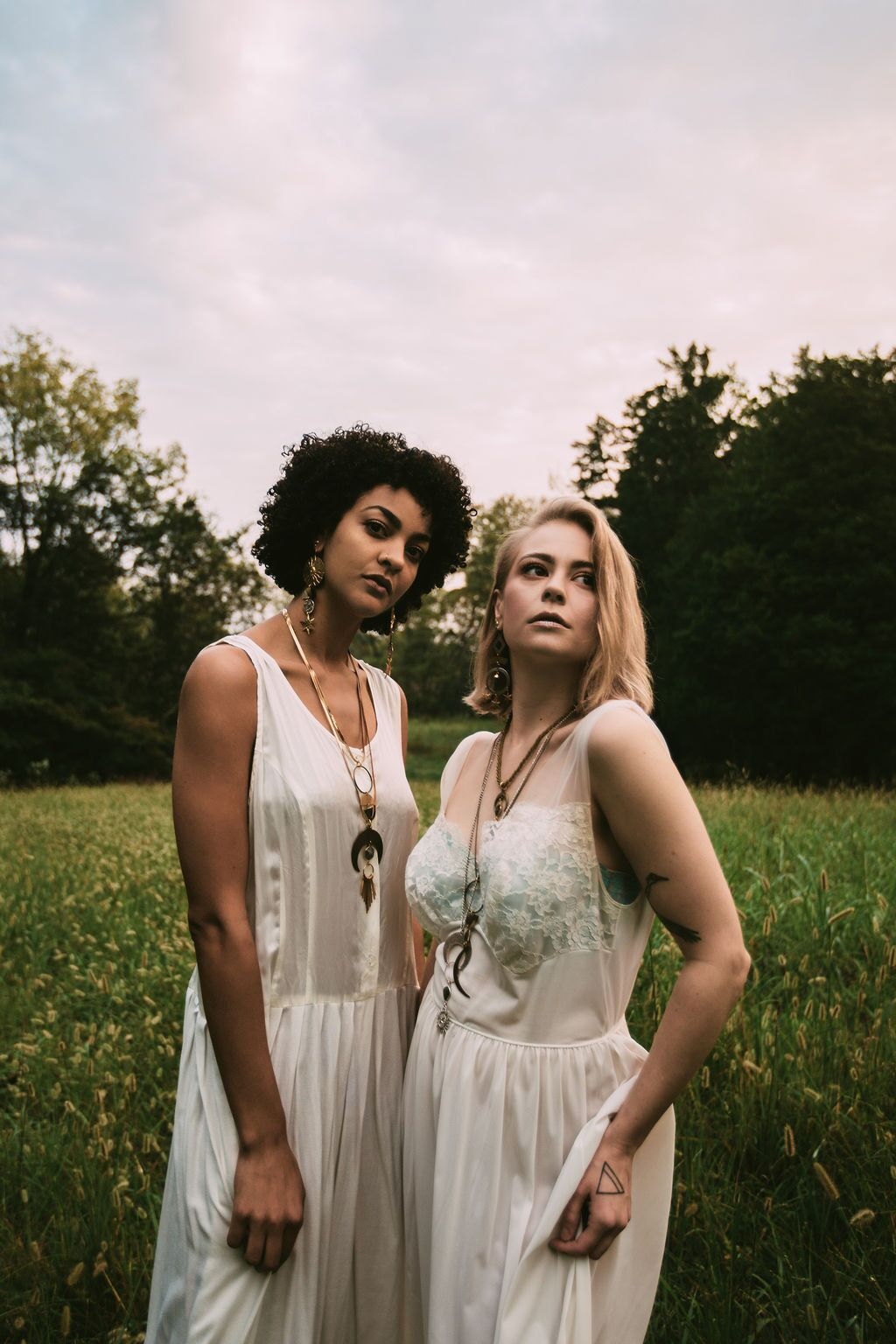 For the Fall lookbook, we traveled to Adams, Tennessee, home of the Bell Witch, to capture the spirit behind the new Fall collection. If you're not familiar with the infamous legend of the Bell Witch, I encourage you to read this account of her hauntings: http://www.bellwitch.org/story.htm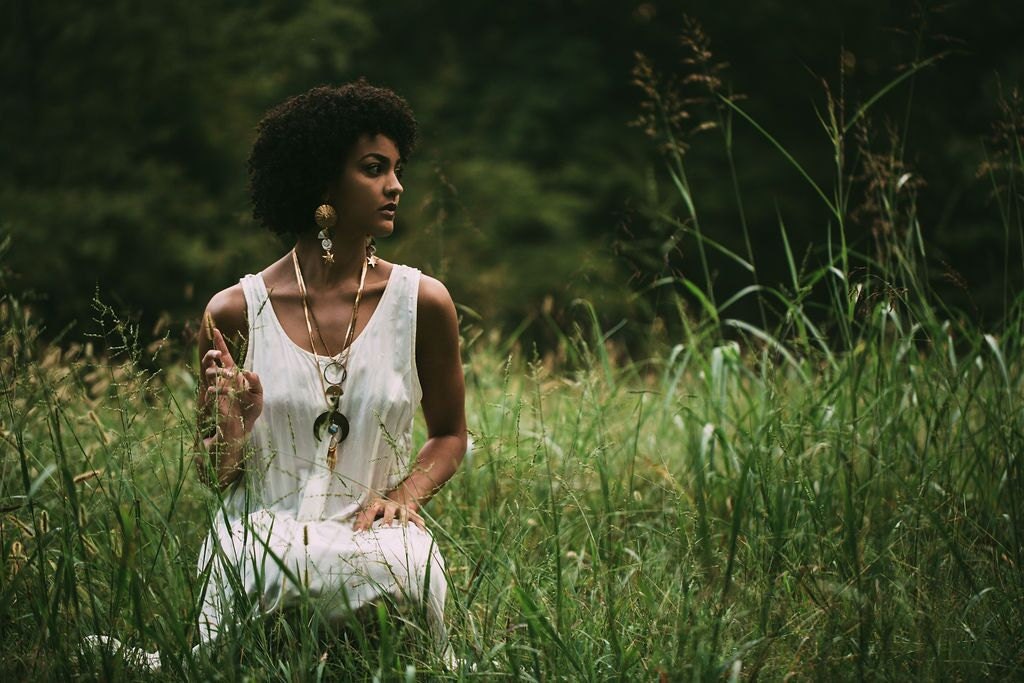 The Tennessee Witch collection is inspired by the Bell Witch and all witches who live through whispers and between pages. We summon the spirit of the Bell Witch with our cauldrons, candles, and crystals. We recognize that her haunting was a woman just wanting to be heard.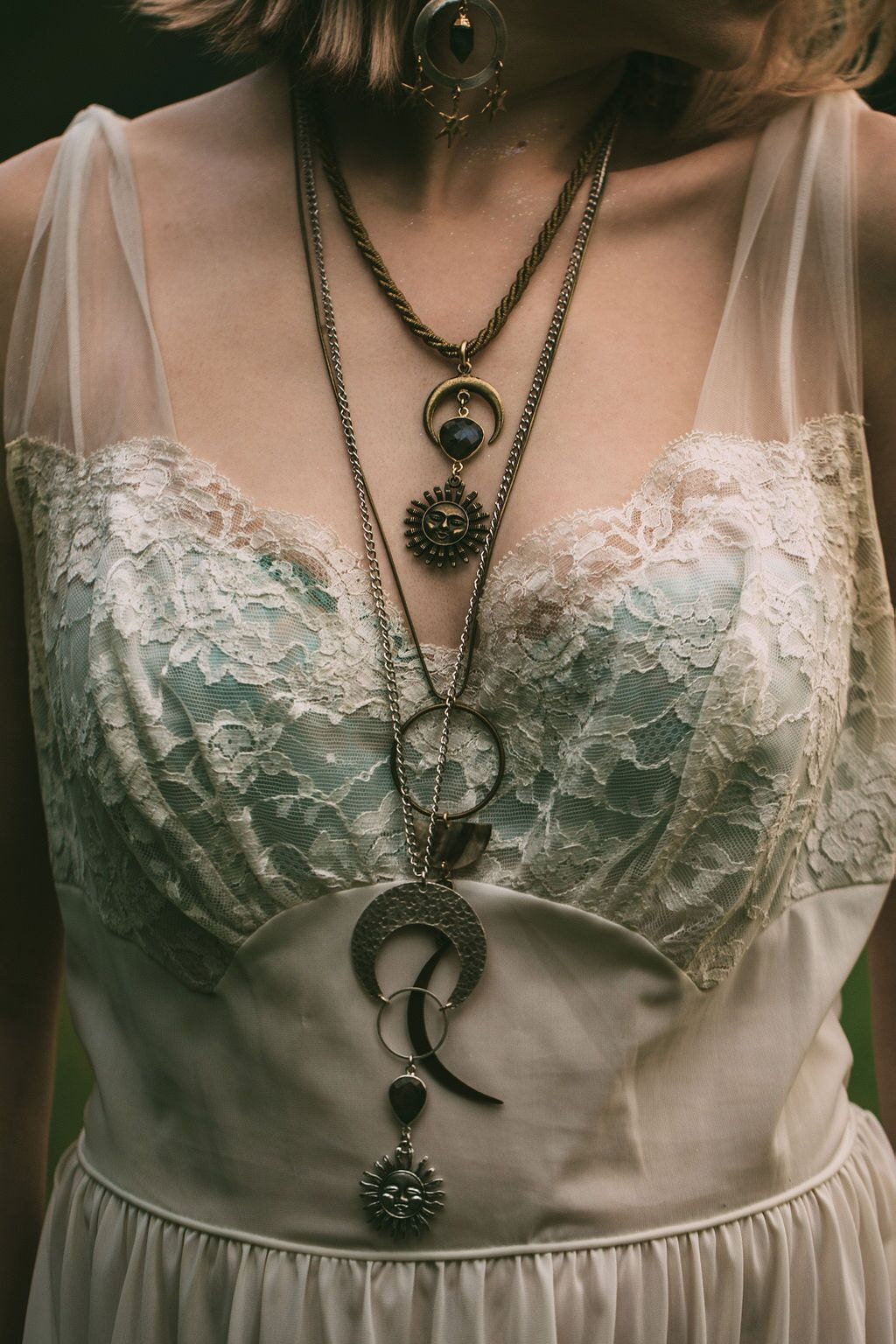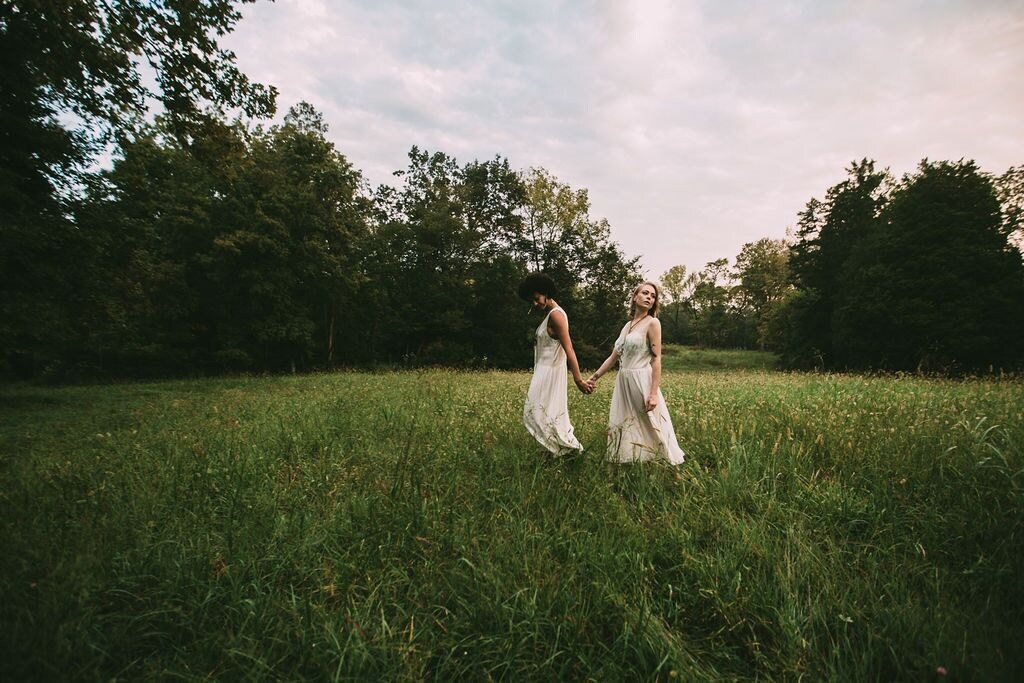 Adams is a small town off the interstate an hour north of Nashville. You have to travel several miles through rural surroundings, past field after field, ancient looking barns, and over many creeks, and then you're finally in Adams....and in the Witch's territory.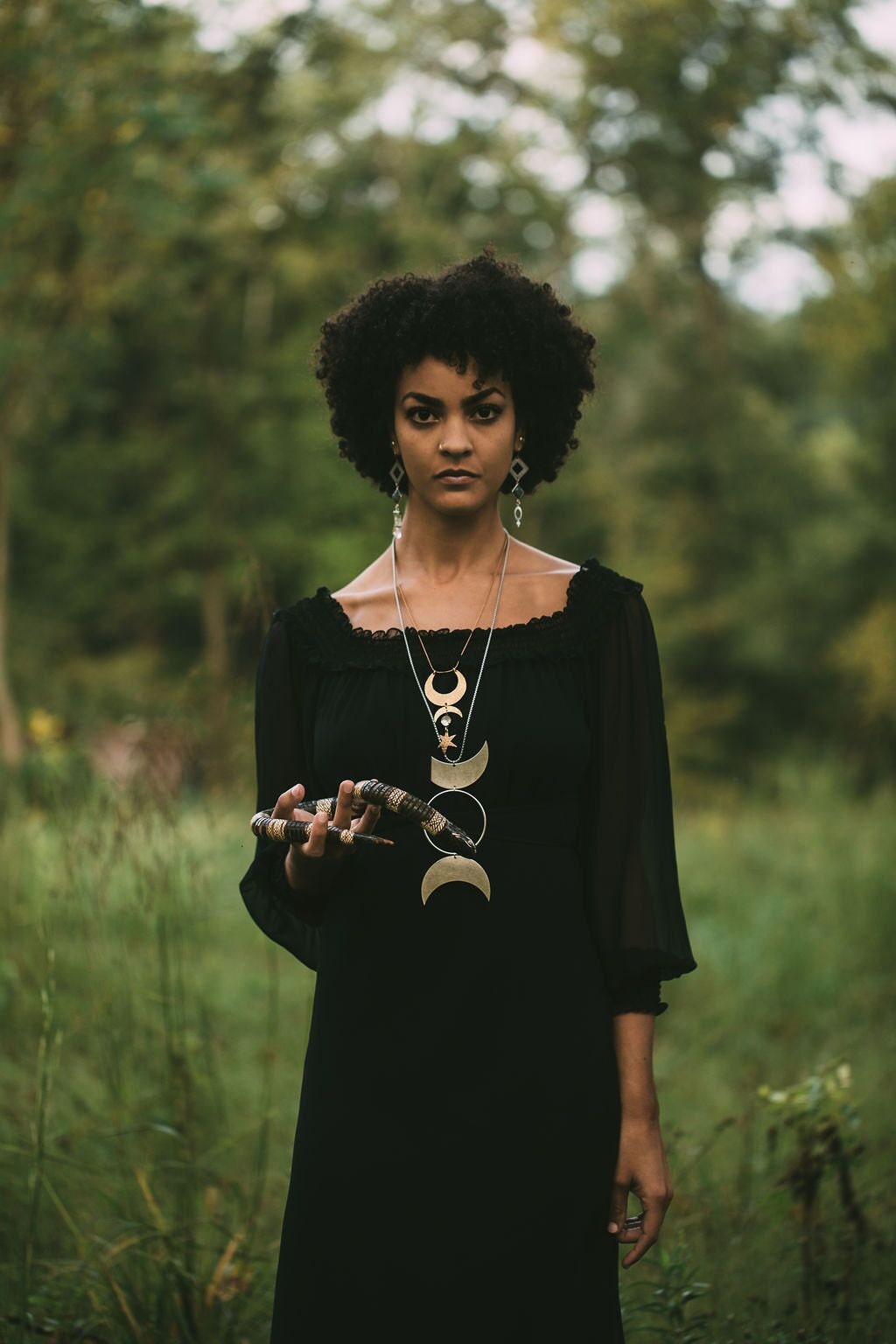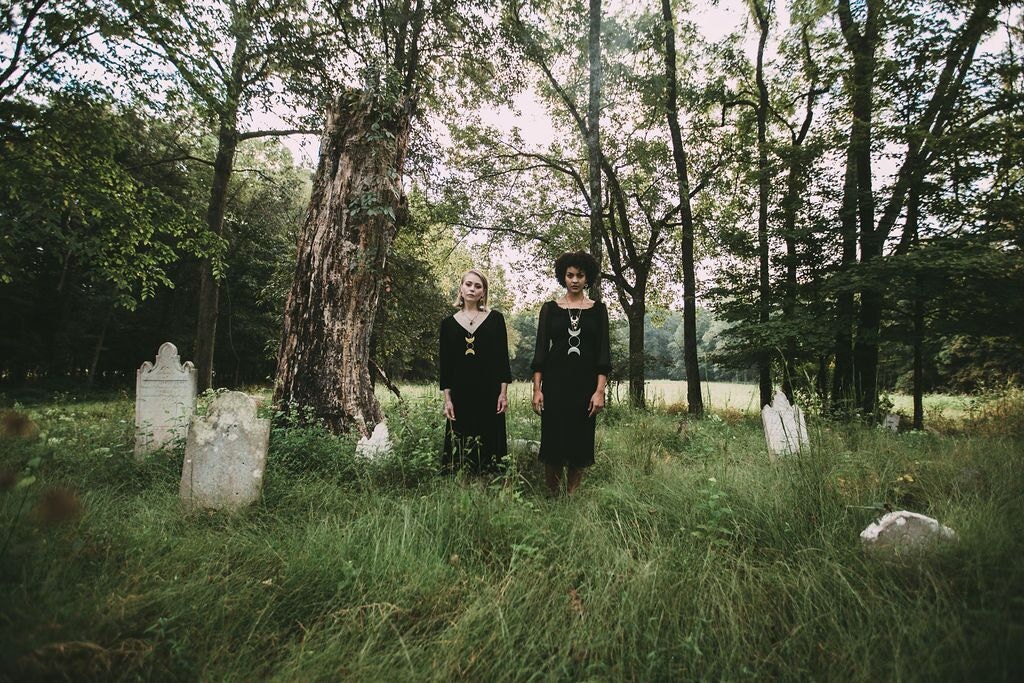 The sun had not shown her face yet, and the mist was still rolling through the Tennessee hills when we made it into Adams to make our own kind of magick.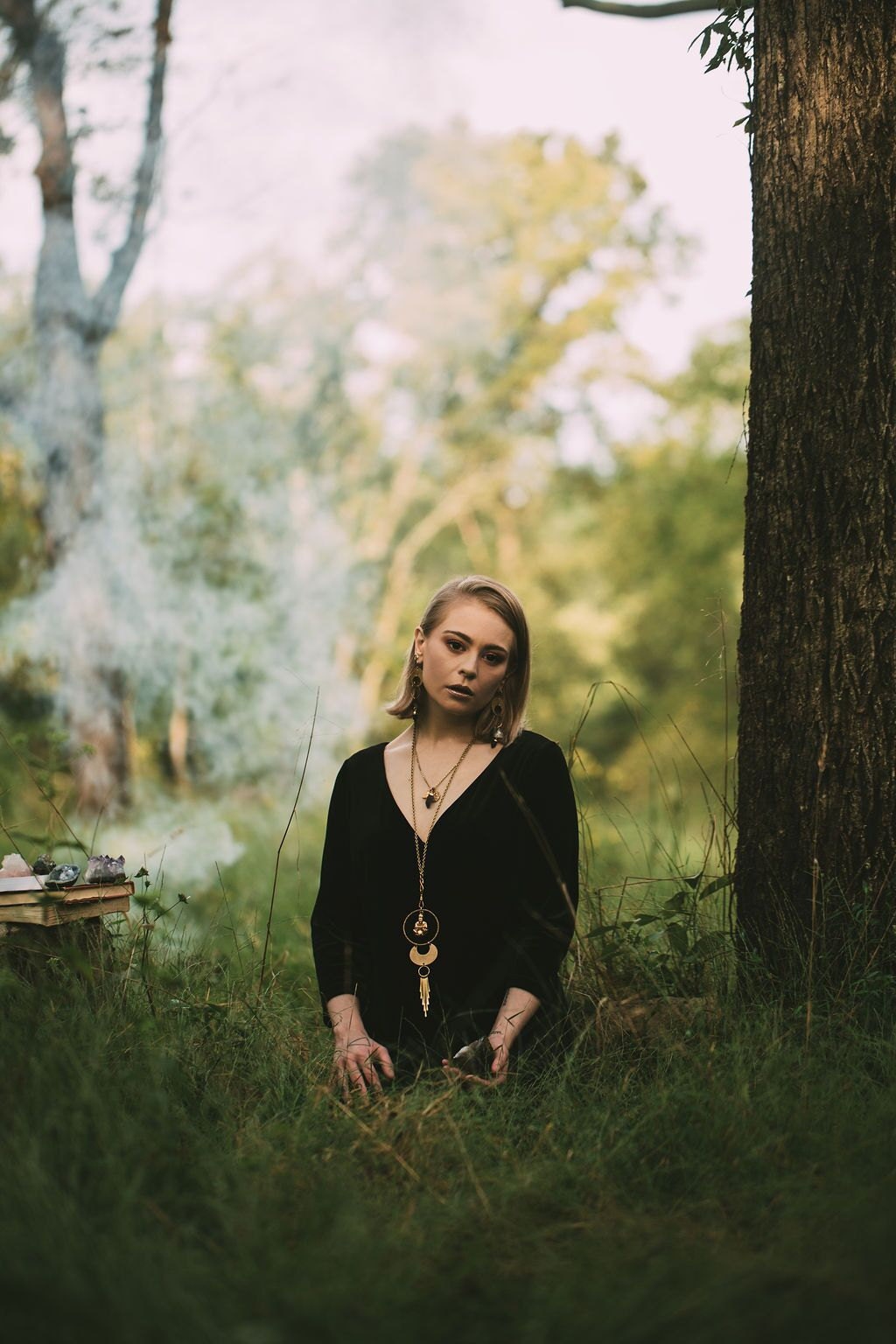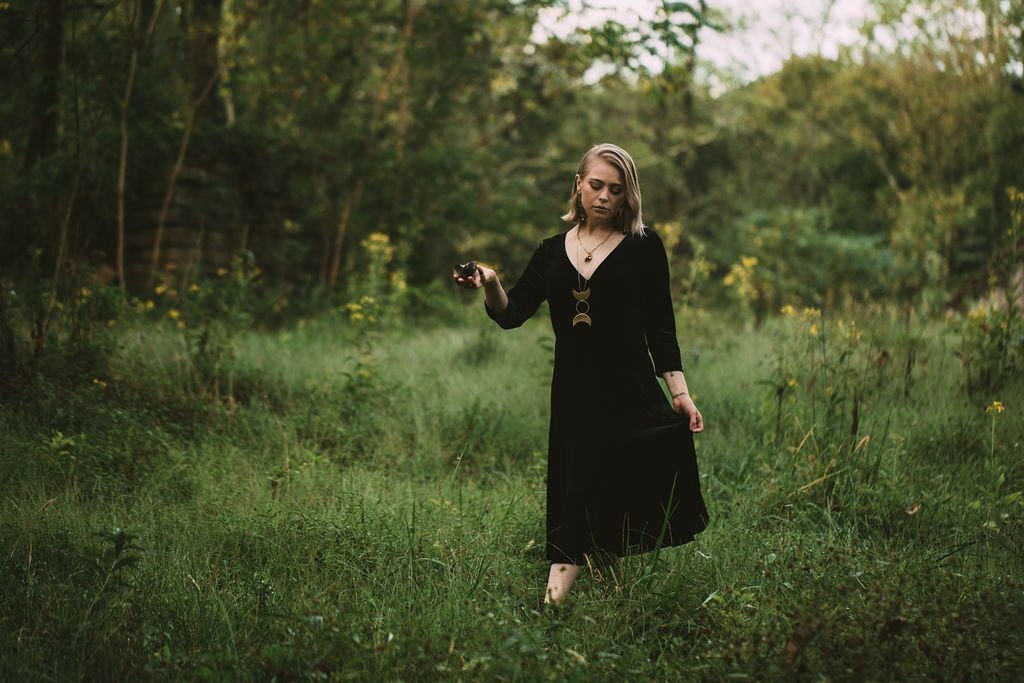 Our coven gathered on private property next to where the Bell family used to reside. We met the sun at an old family cemetary in the middle of a field beside a burned down house.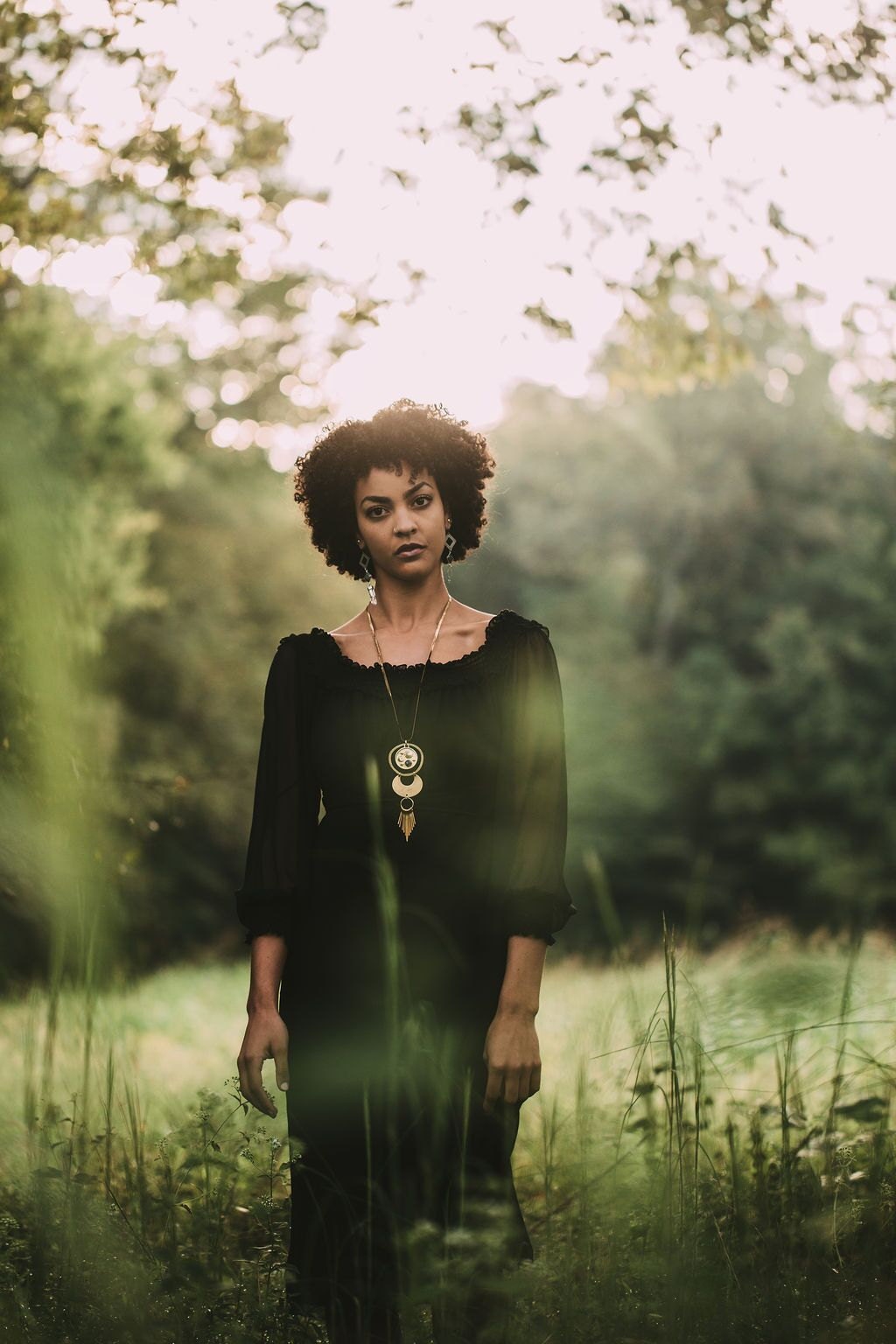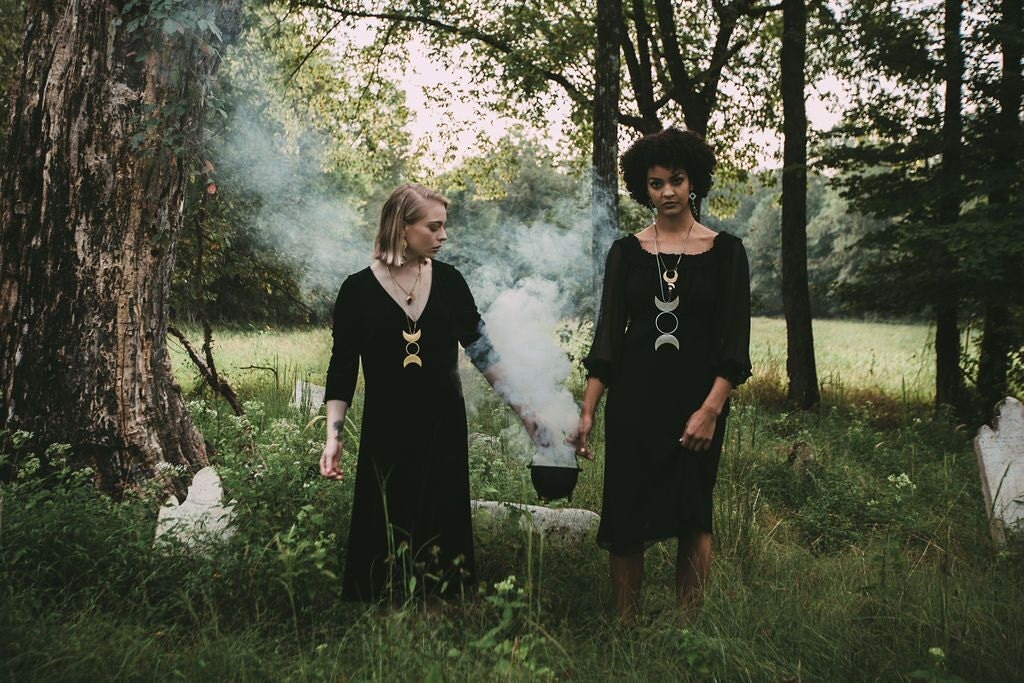 Coven sisters donned triple moons and lit the cauldron with just a look and flick of their wrists.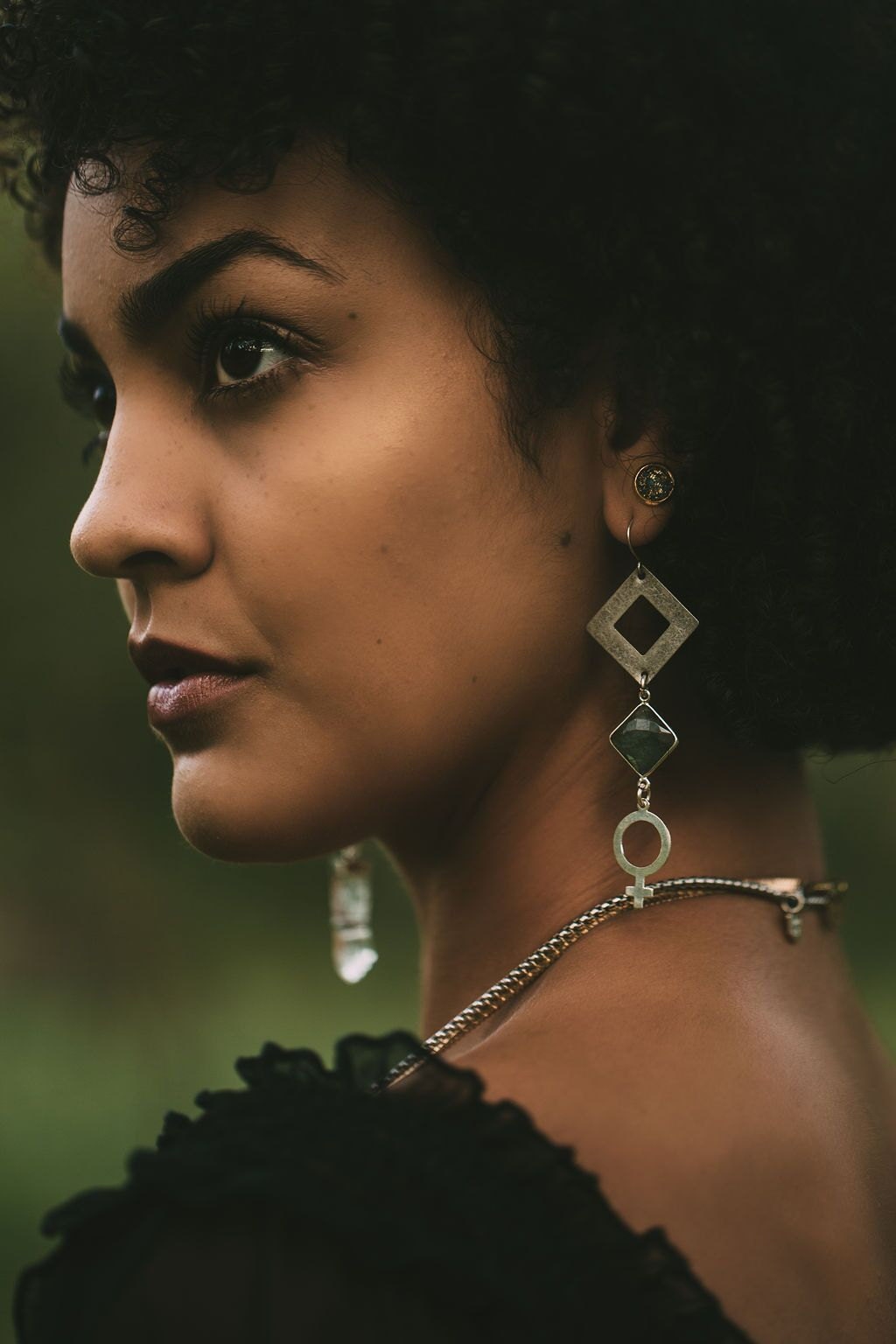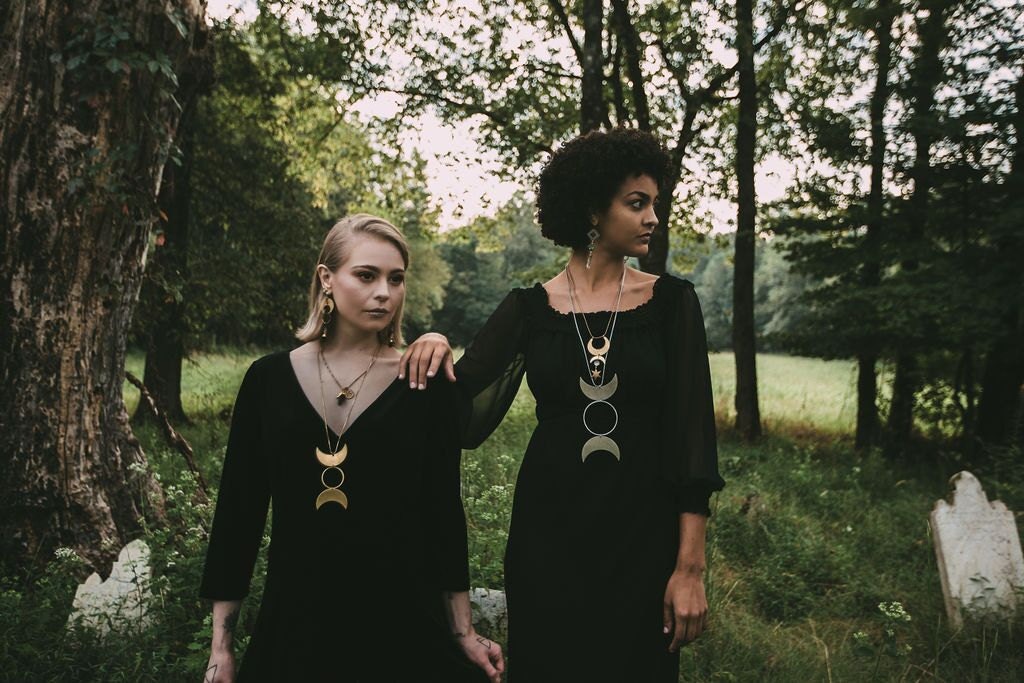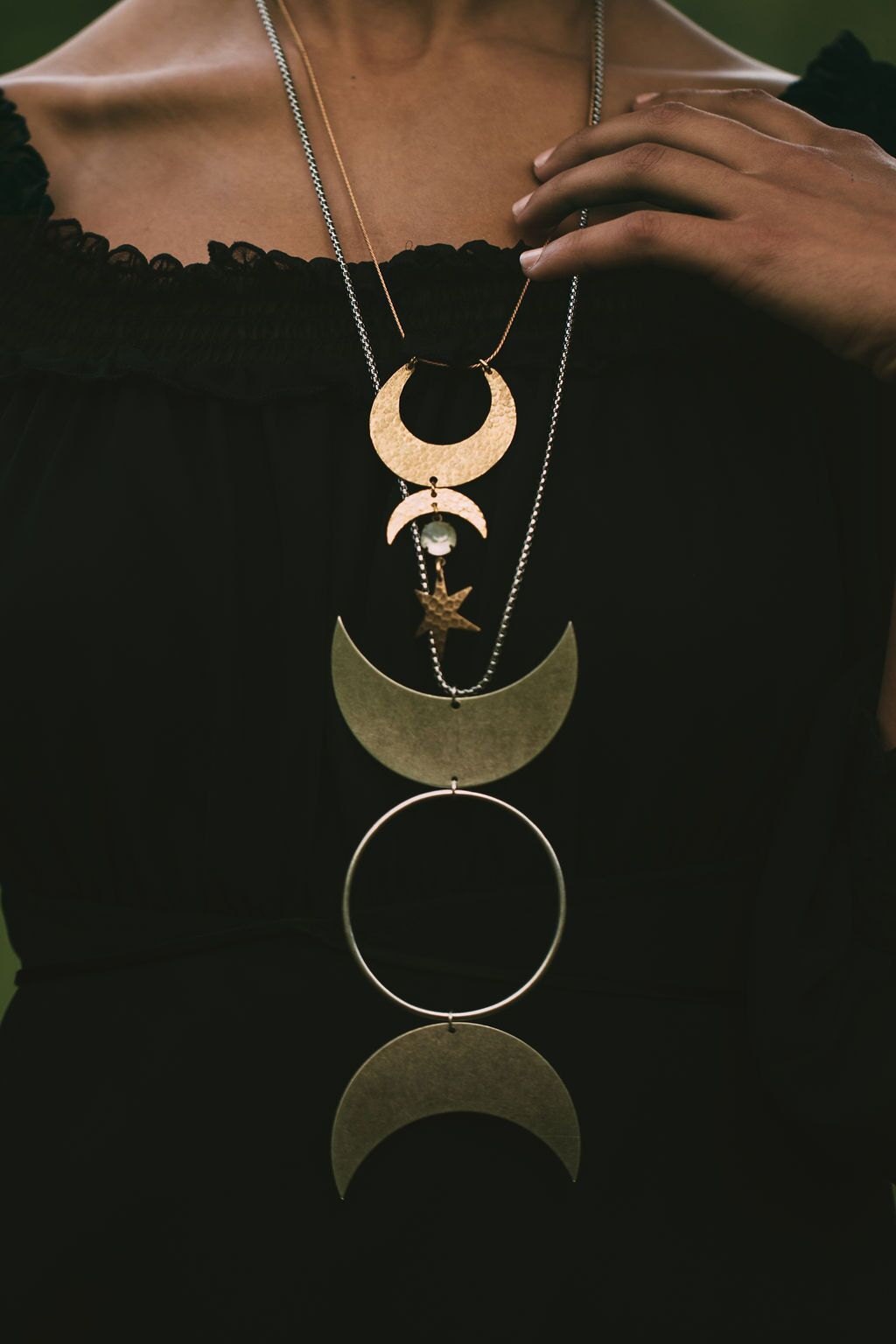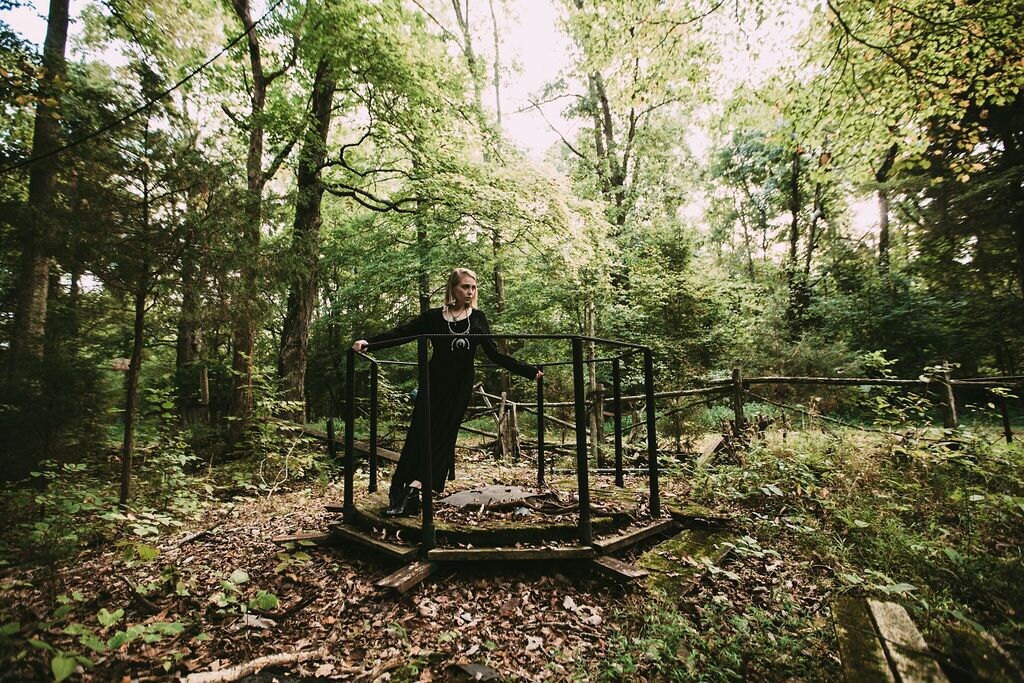 We cast a circle with an abandoned merry-go-round and spun through the thick Tennessee air.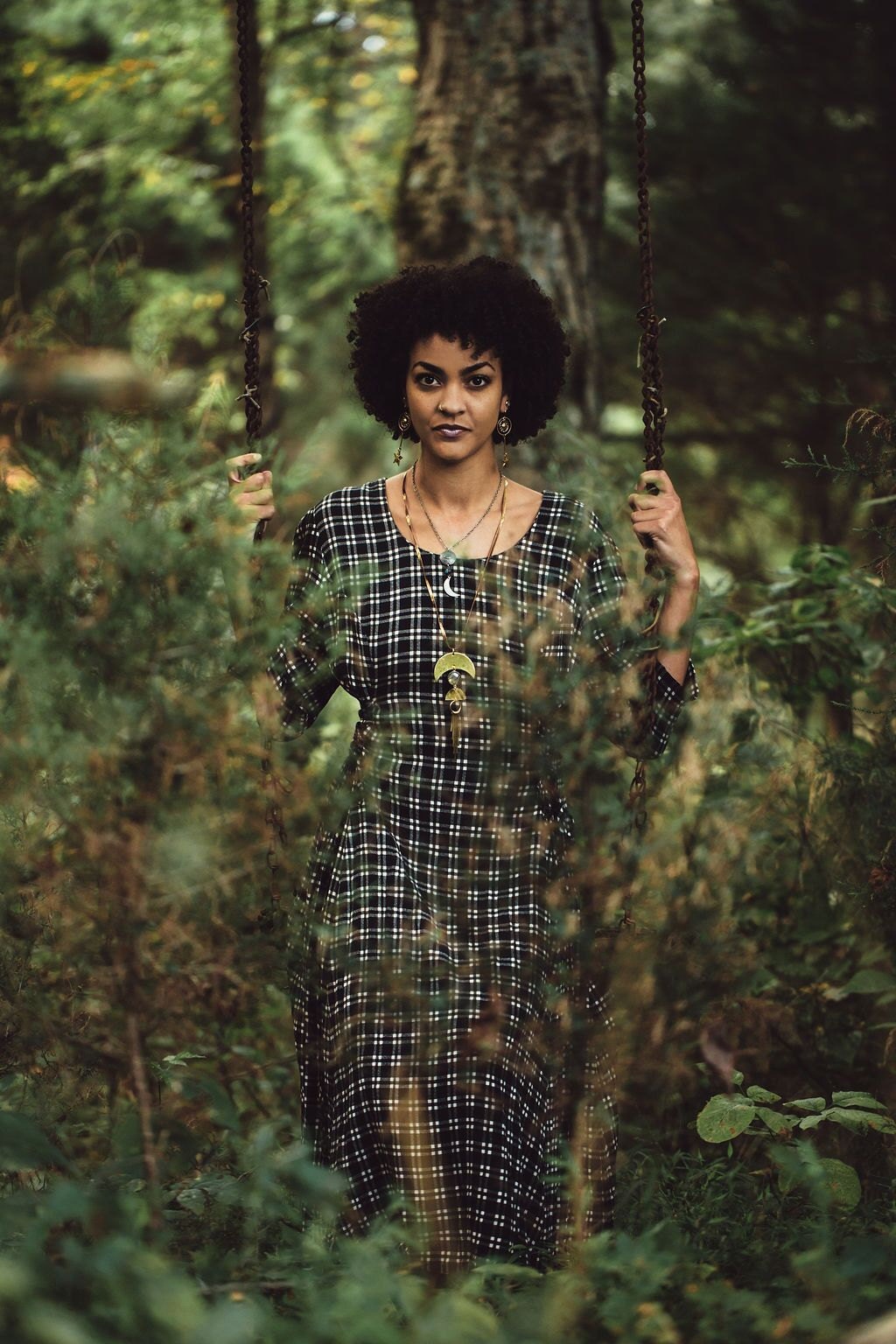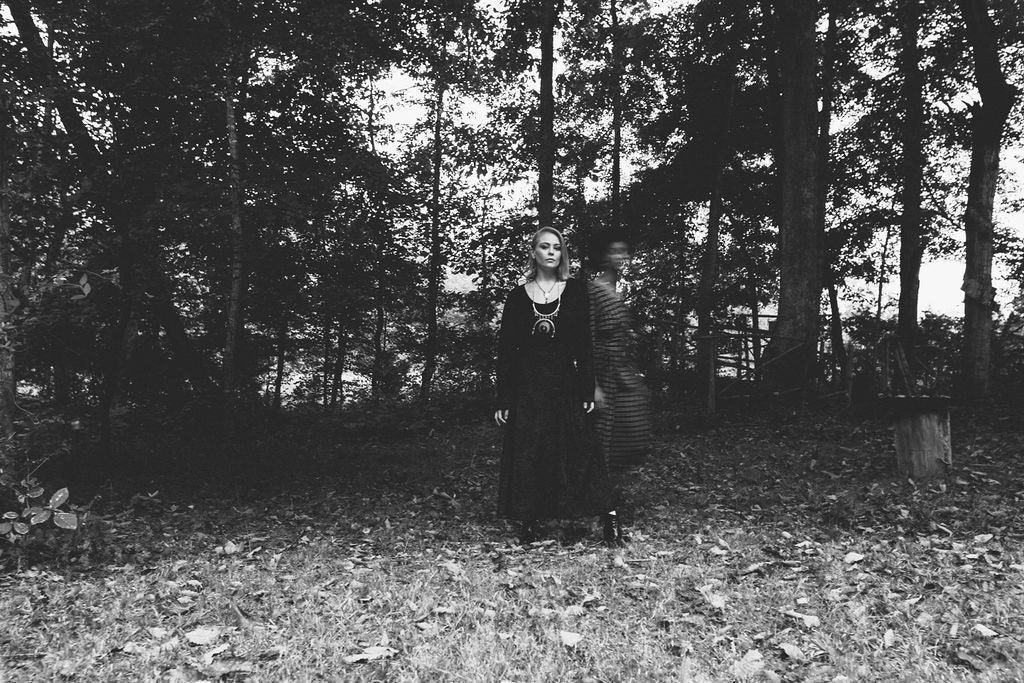 The haunting spirit of the Bell Witch seemed to hang in the air along with the mist and humidity.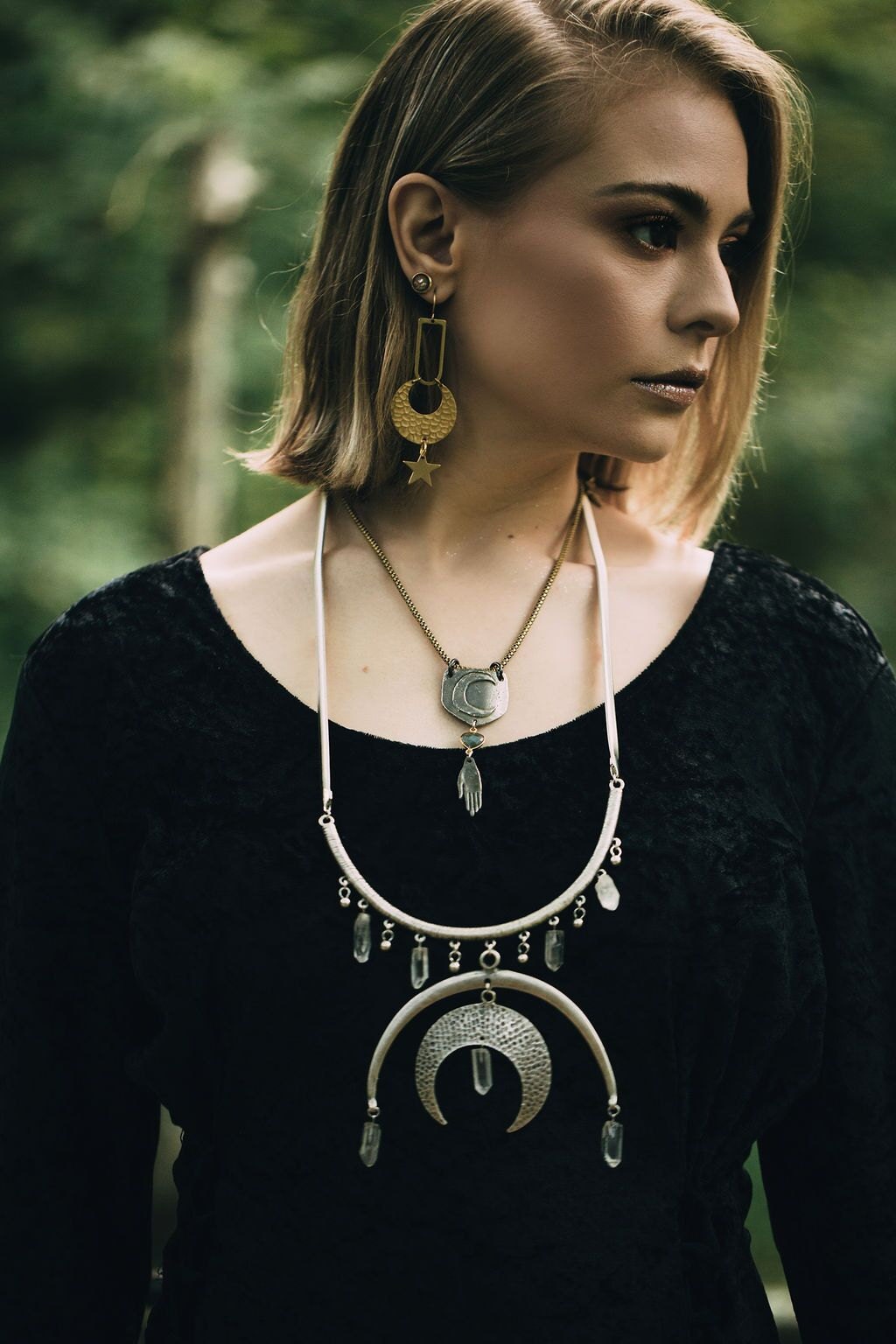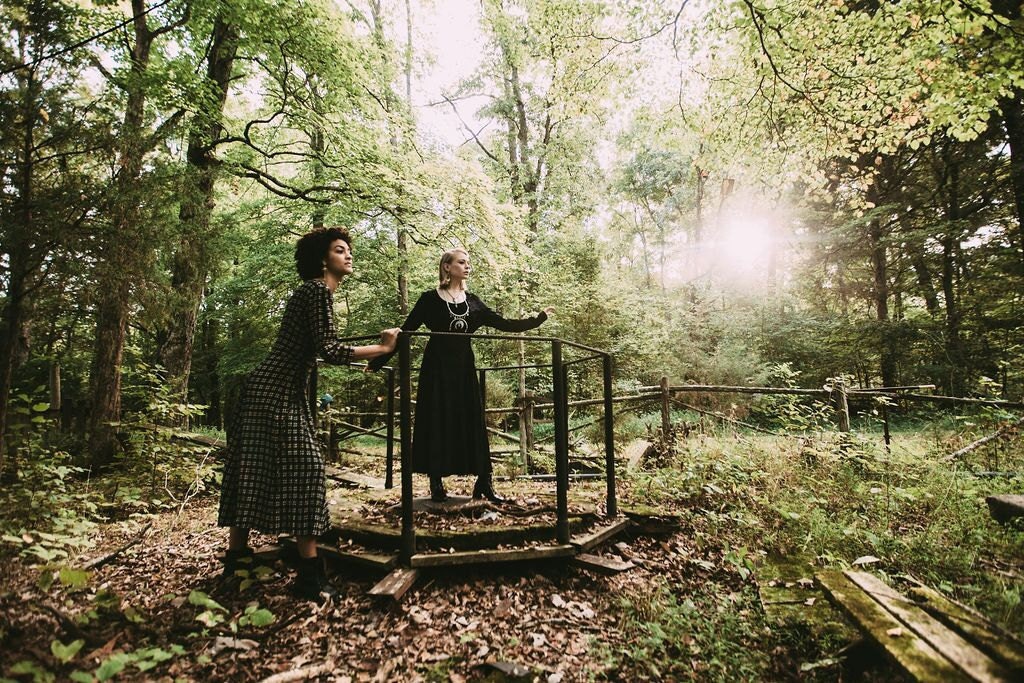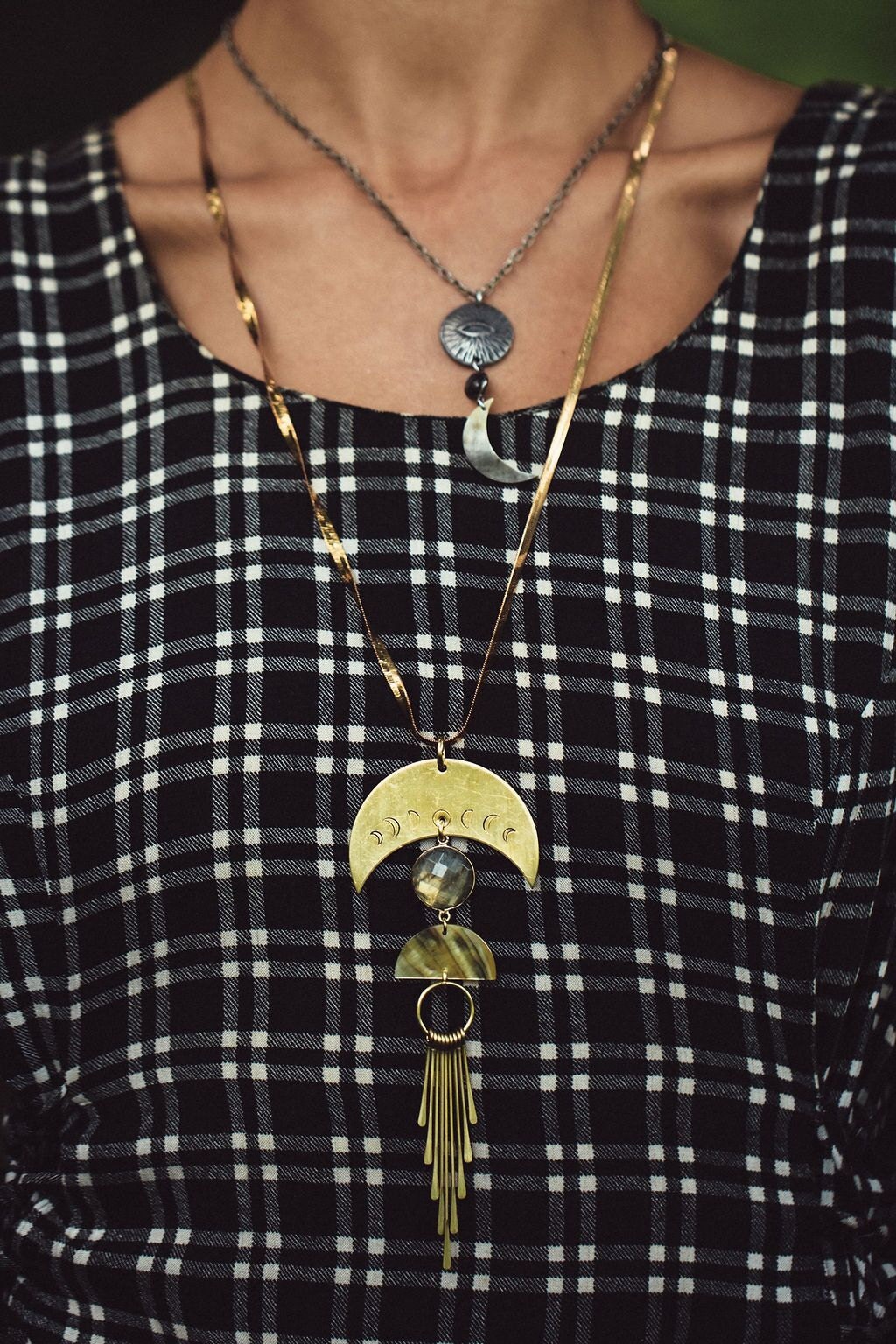 Crystal talismans offered us protection and adornment.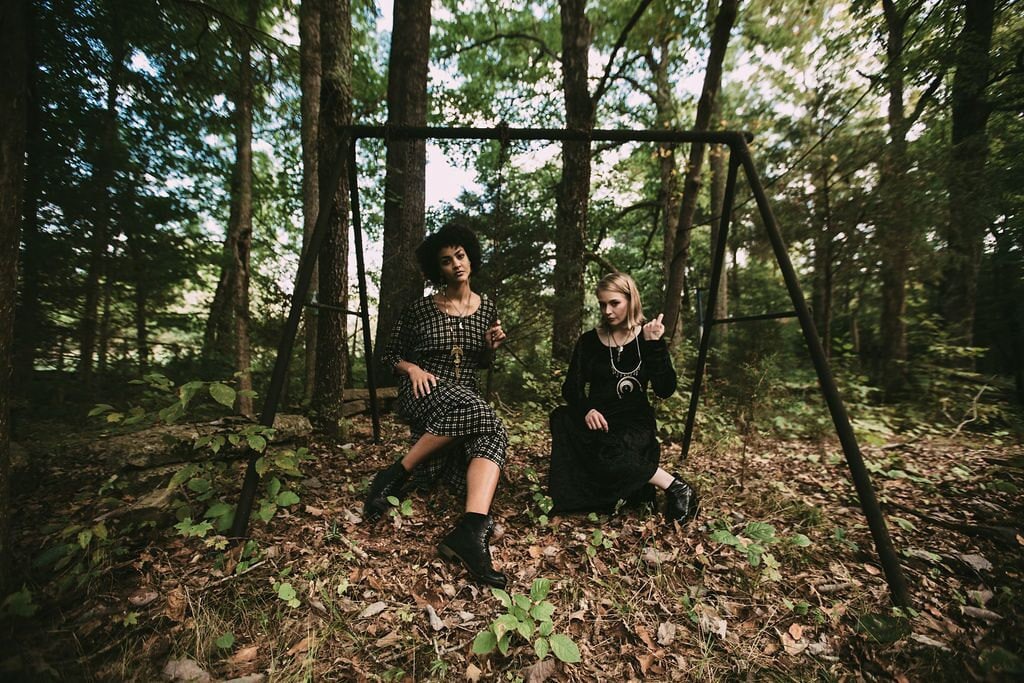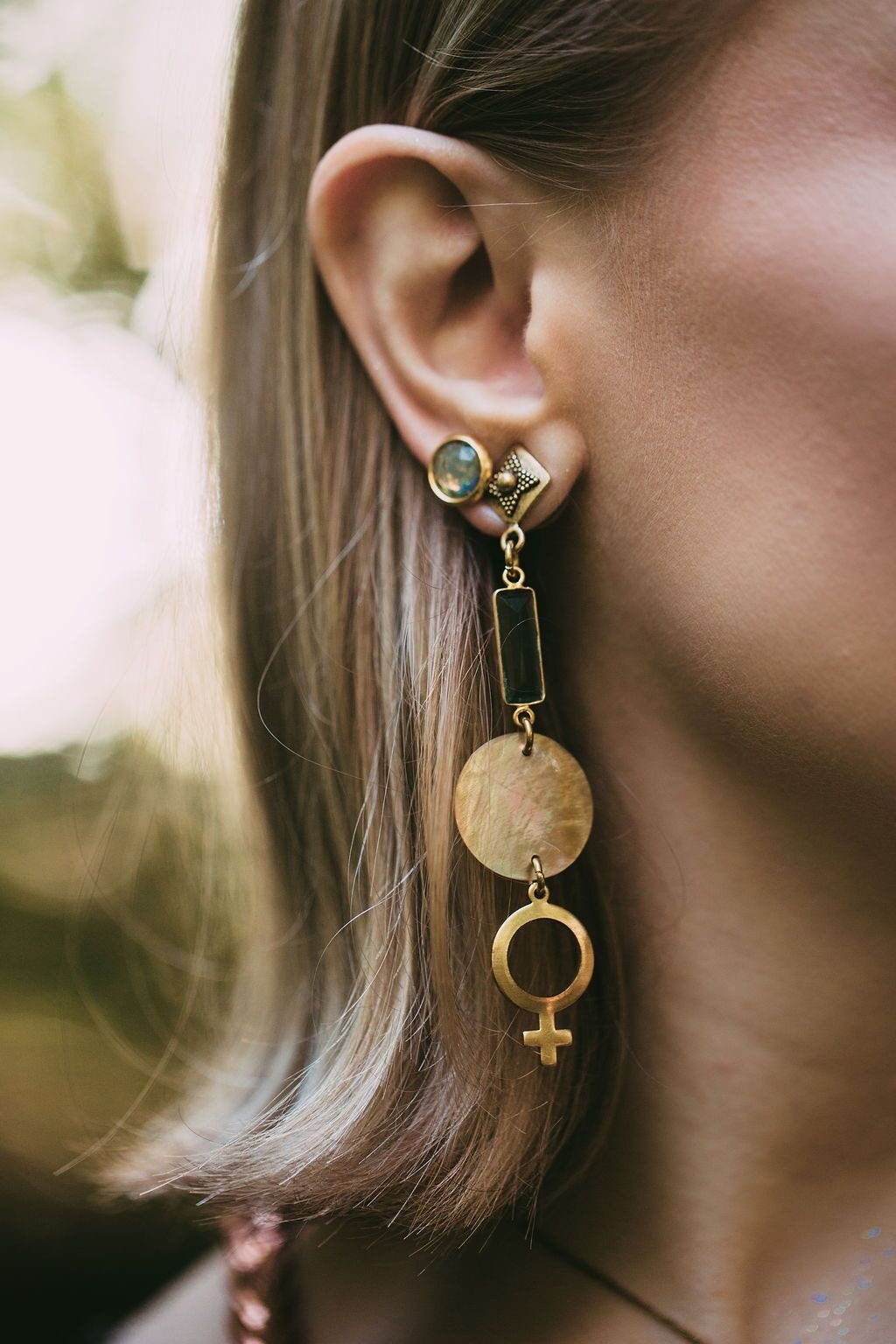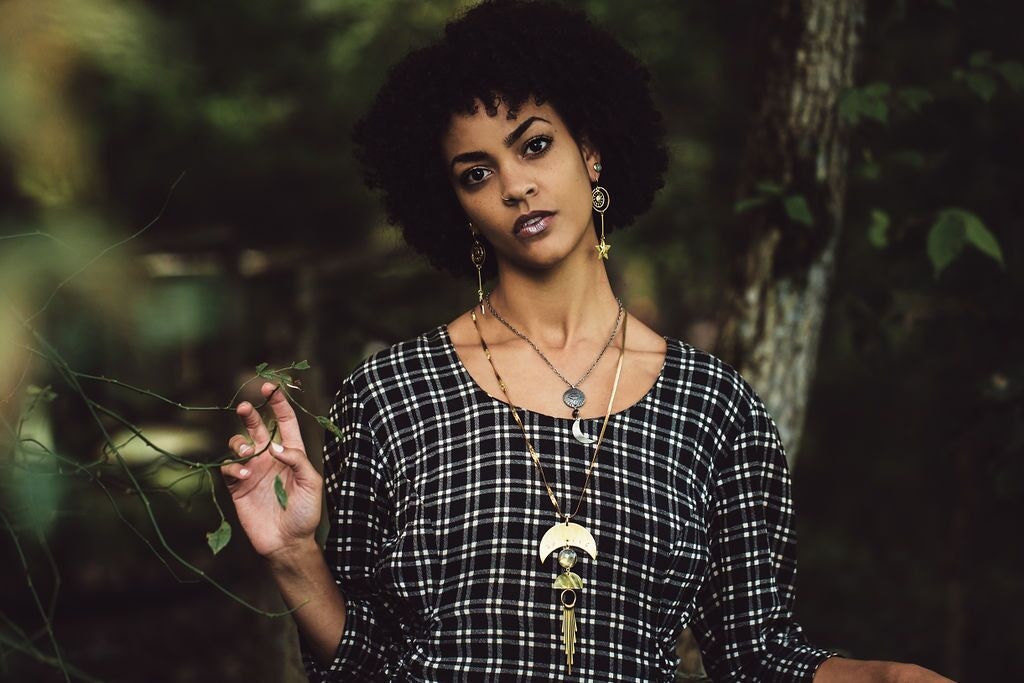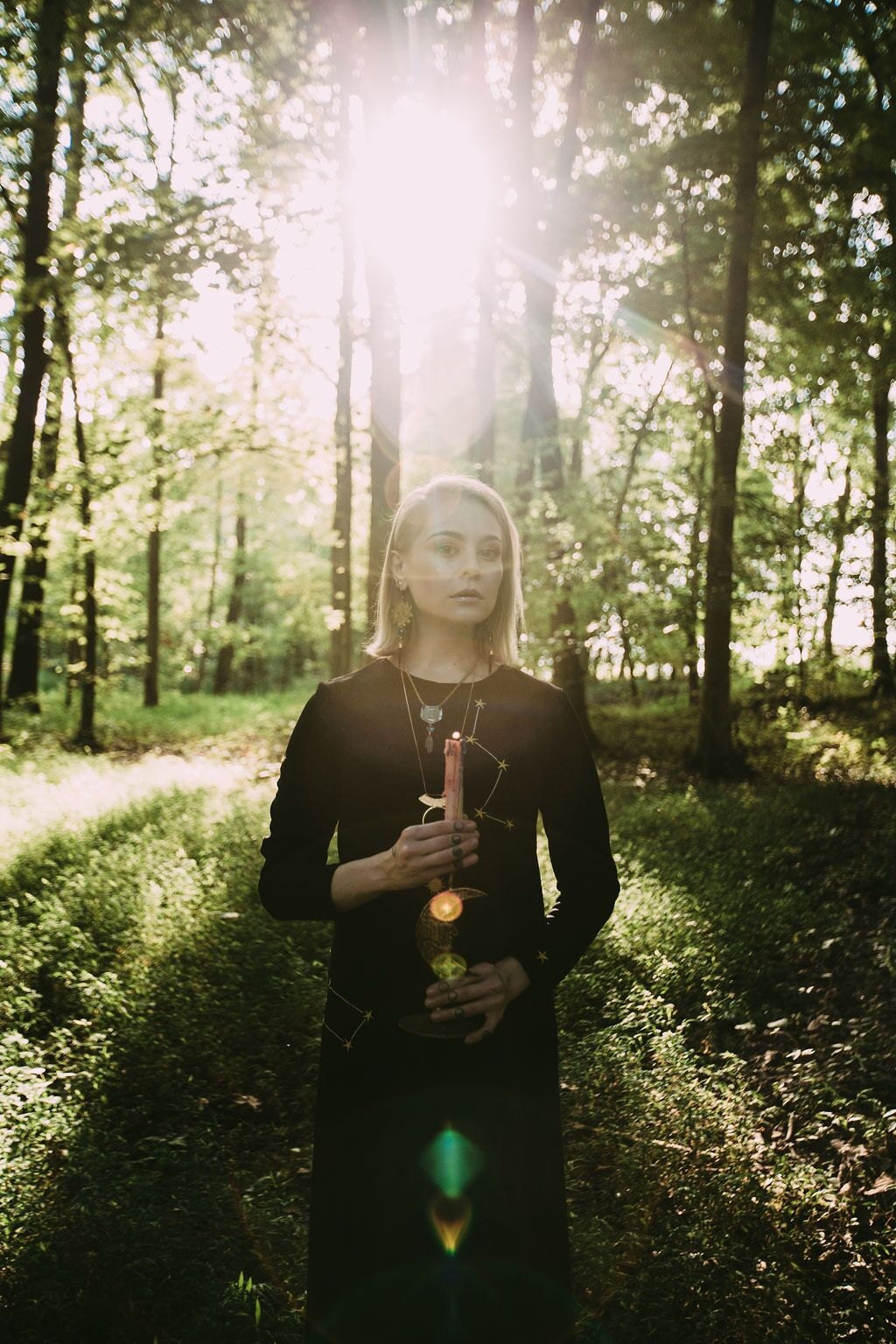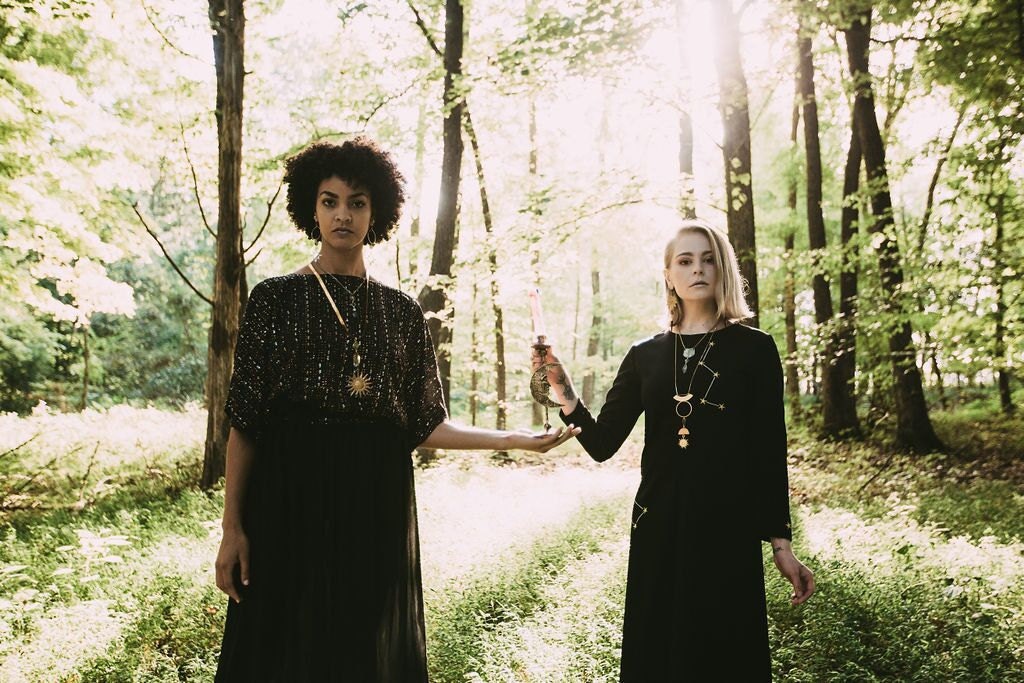 The coven sisters lit a flame for protection against the forgotten spirits that used to dwell in the Witch's woods.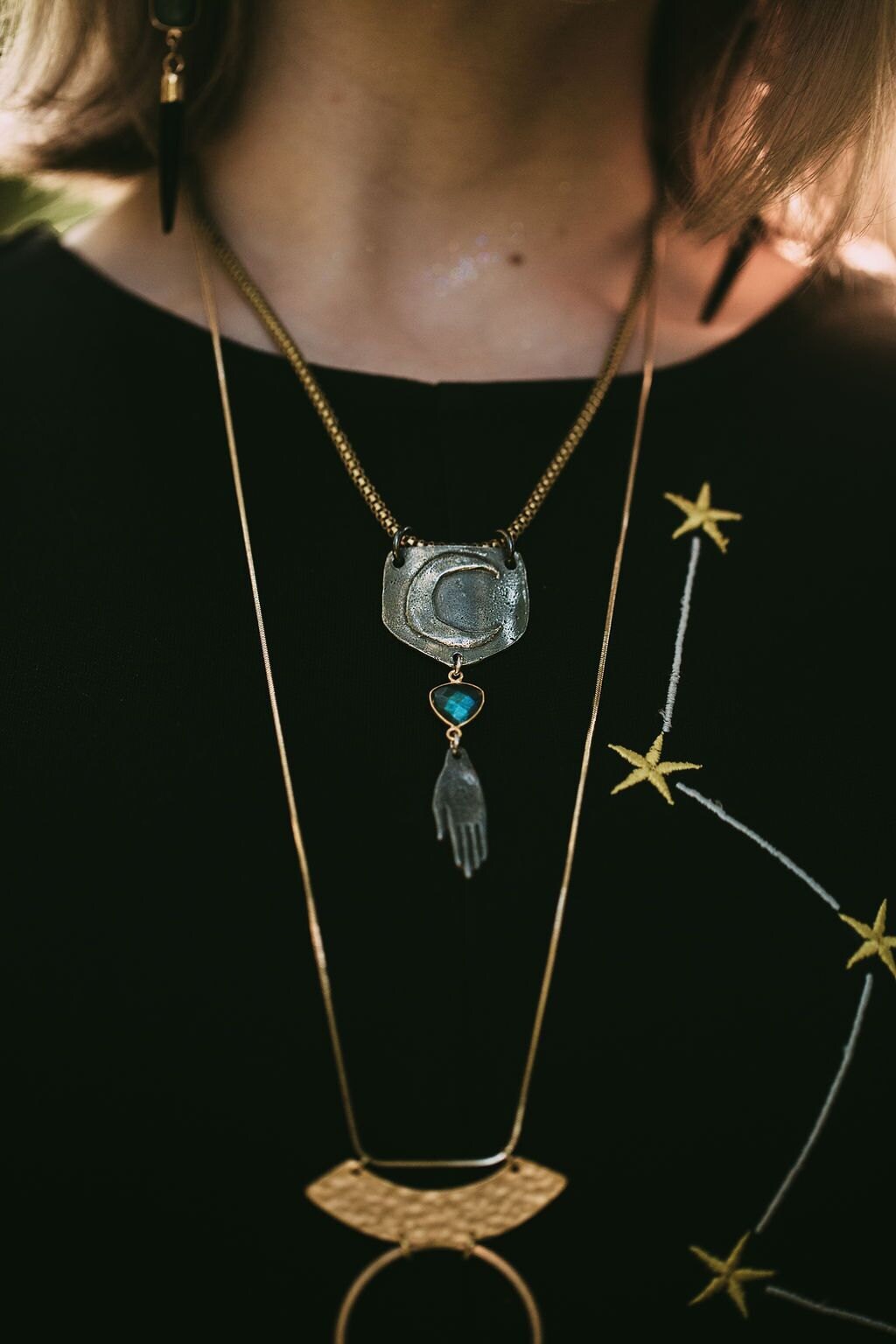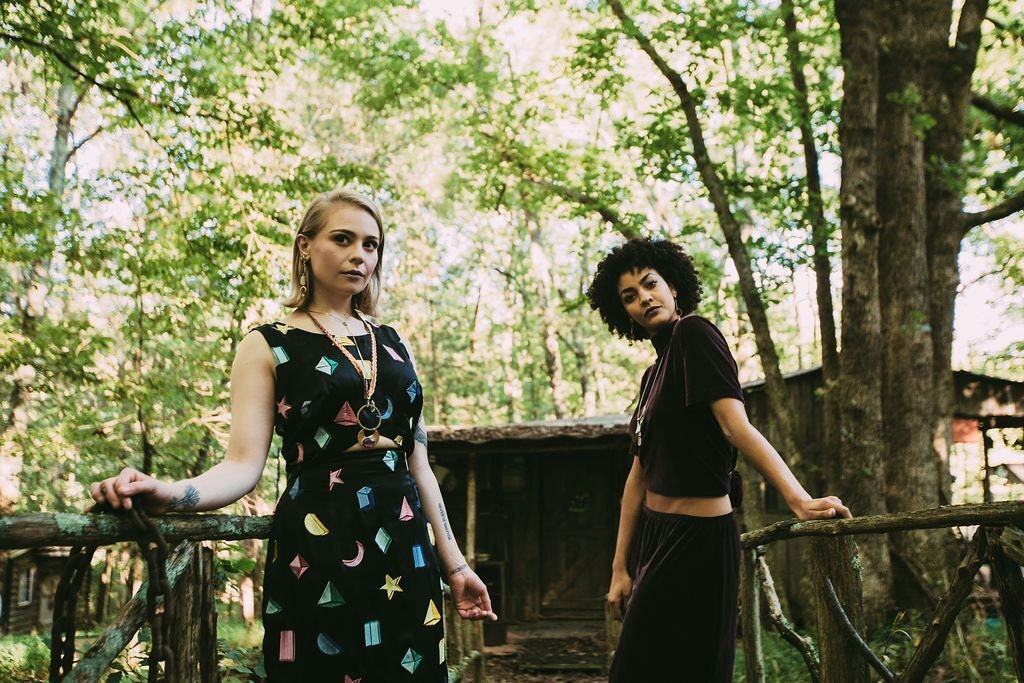 We explored hand crafted cabins made from salvaged wood and trinkets turned rusty by the southern weather.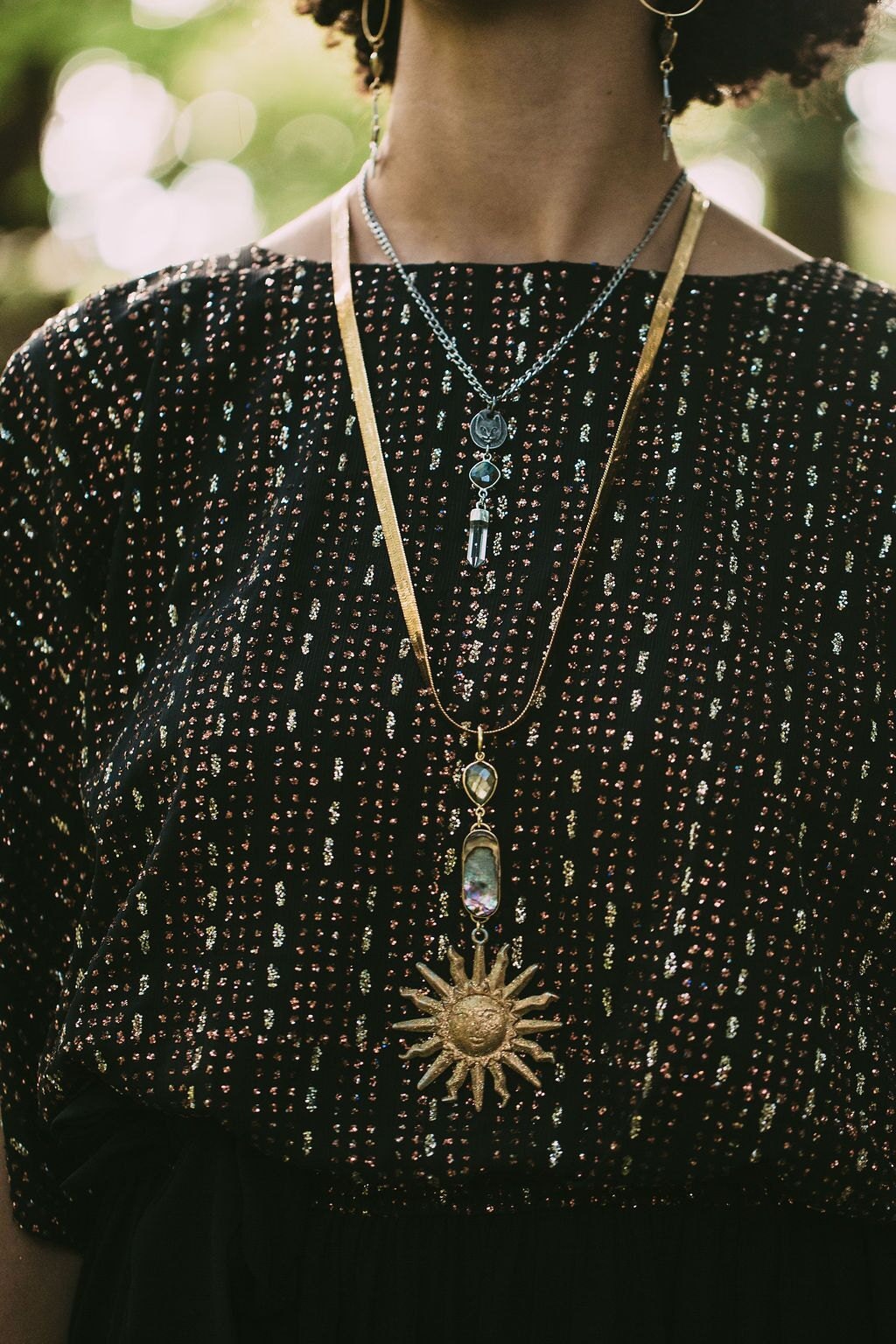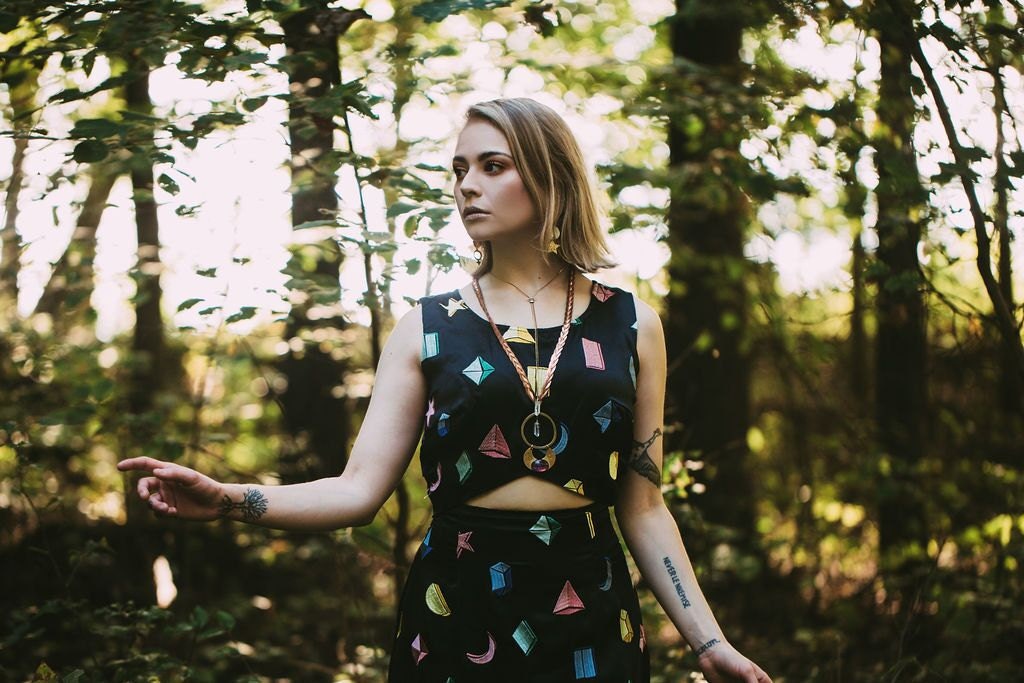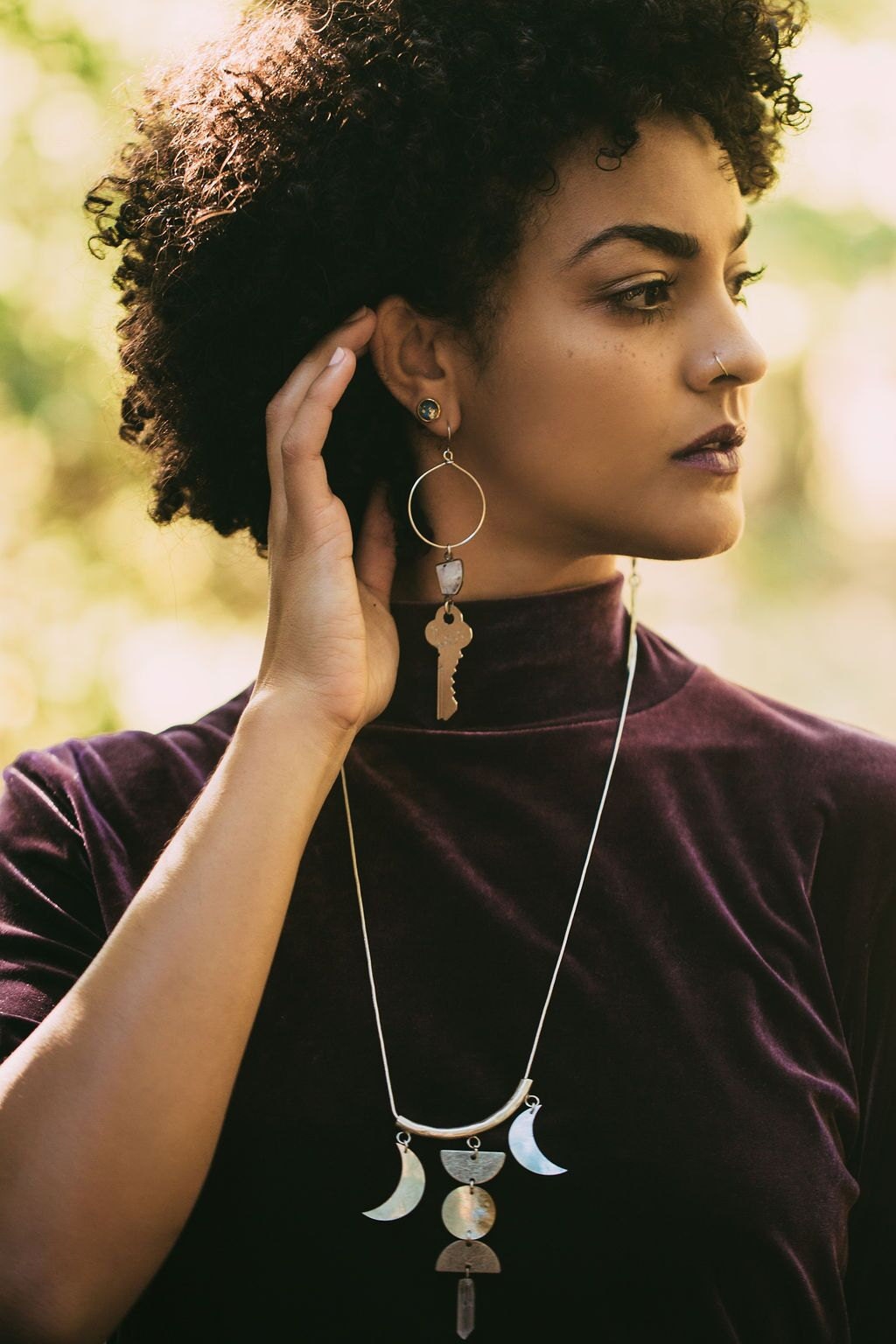 Enchanted gems hung from our ears and moons dangled from our necks.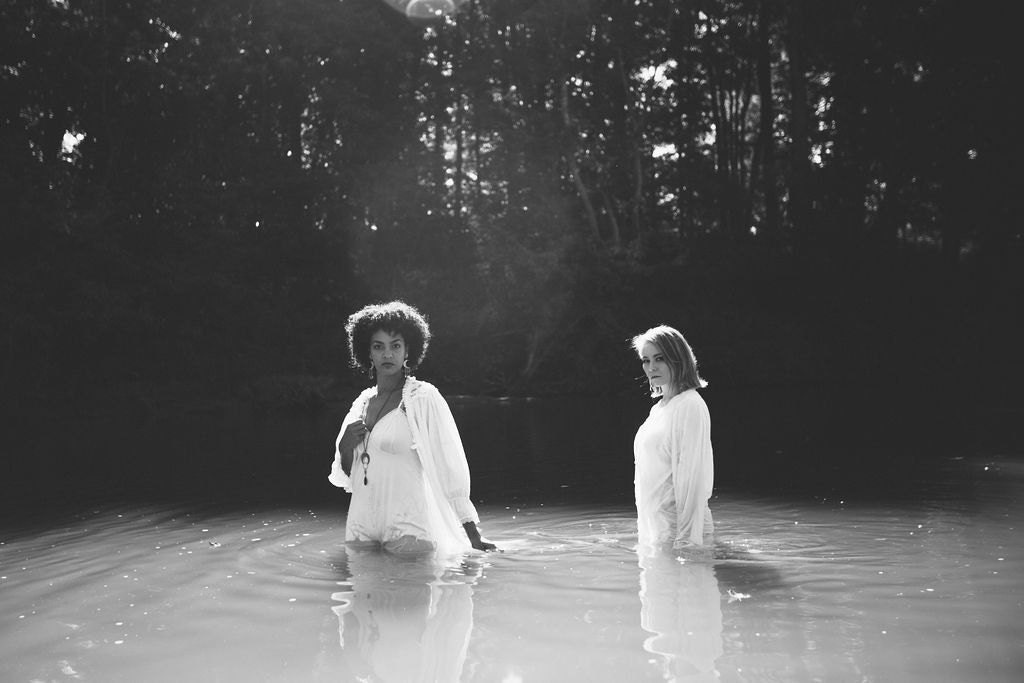 We finished the day by being welcomed by the Red River's waters, the same river that flows through the Bell property.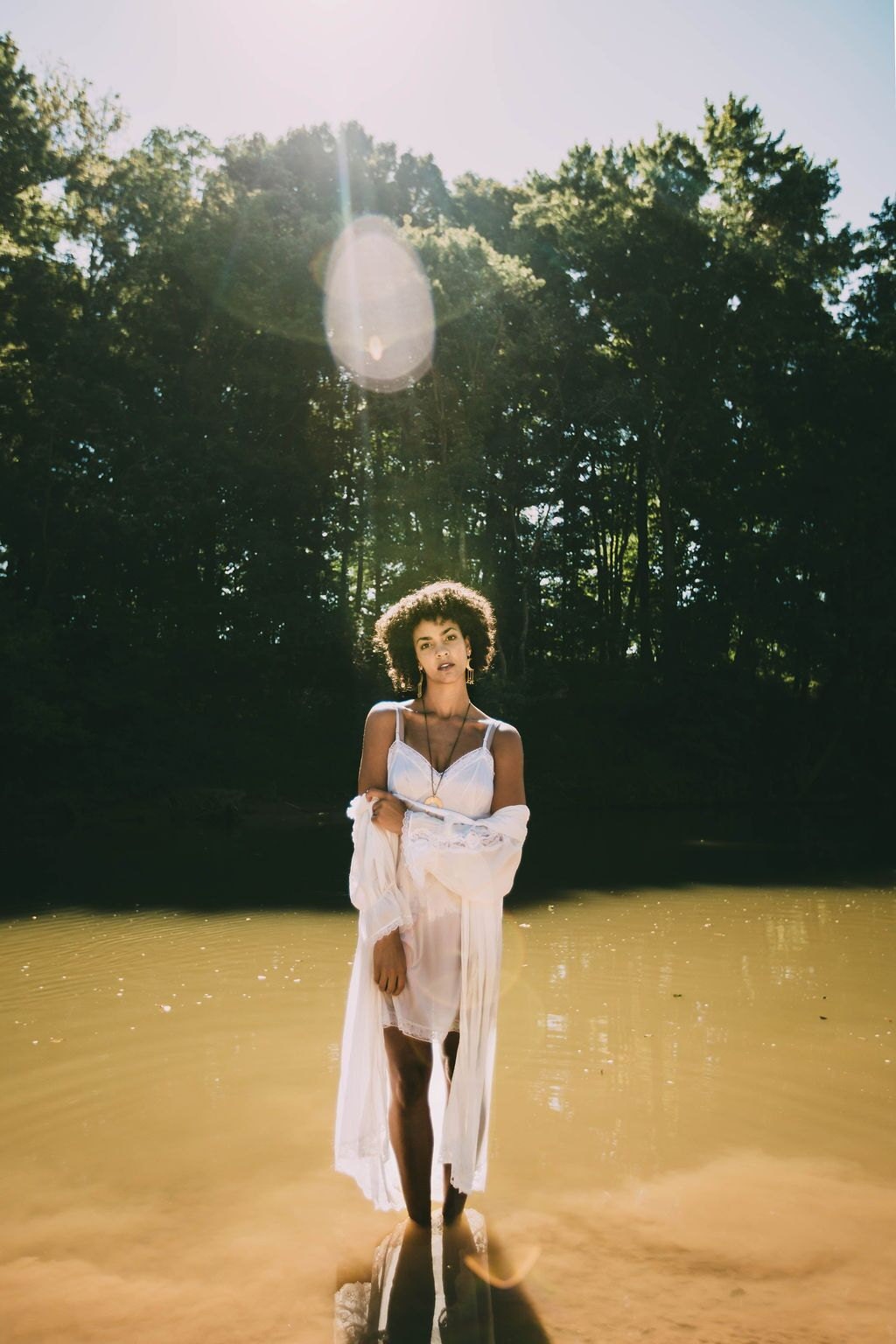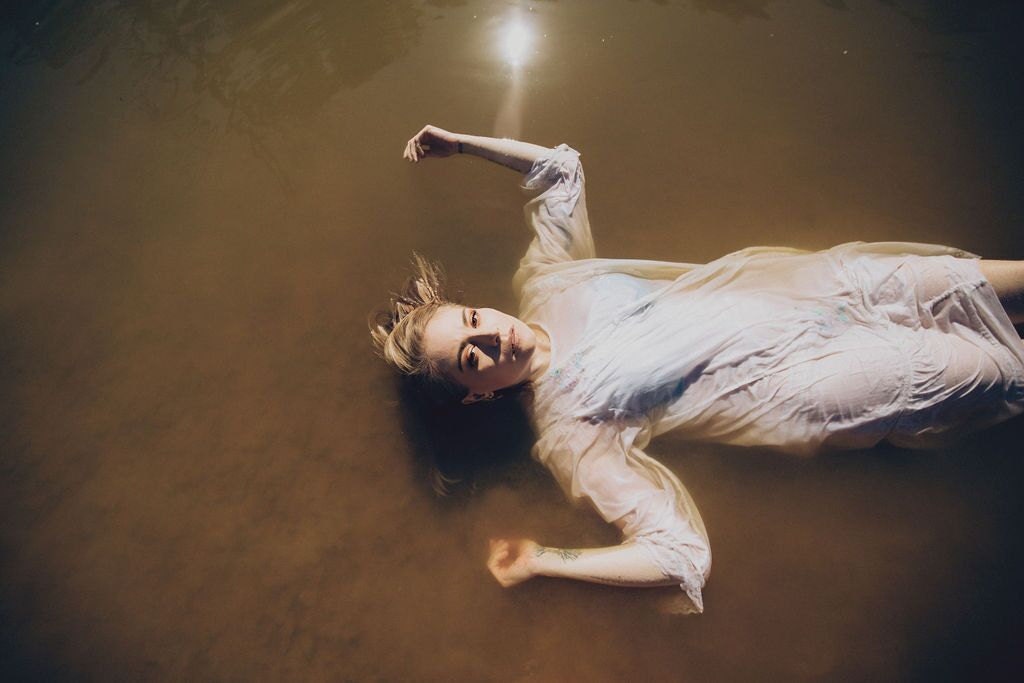 The river cleansing was our last ritual of the day. We said farewell to the Bell Witch and the land that still remembers her presence.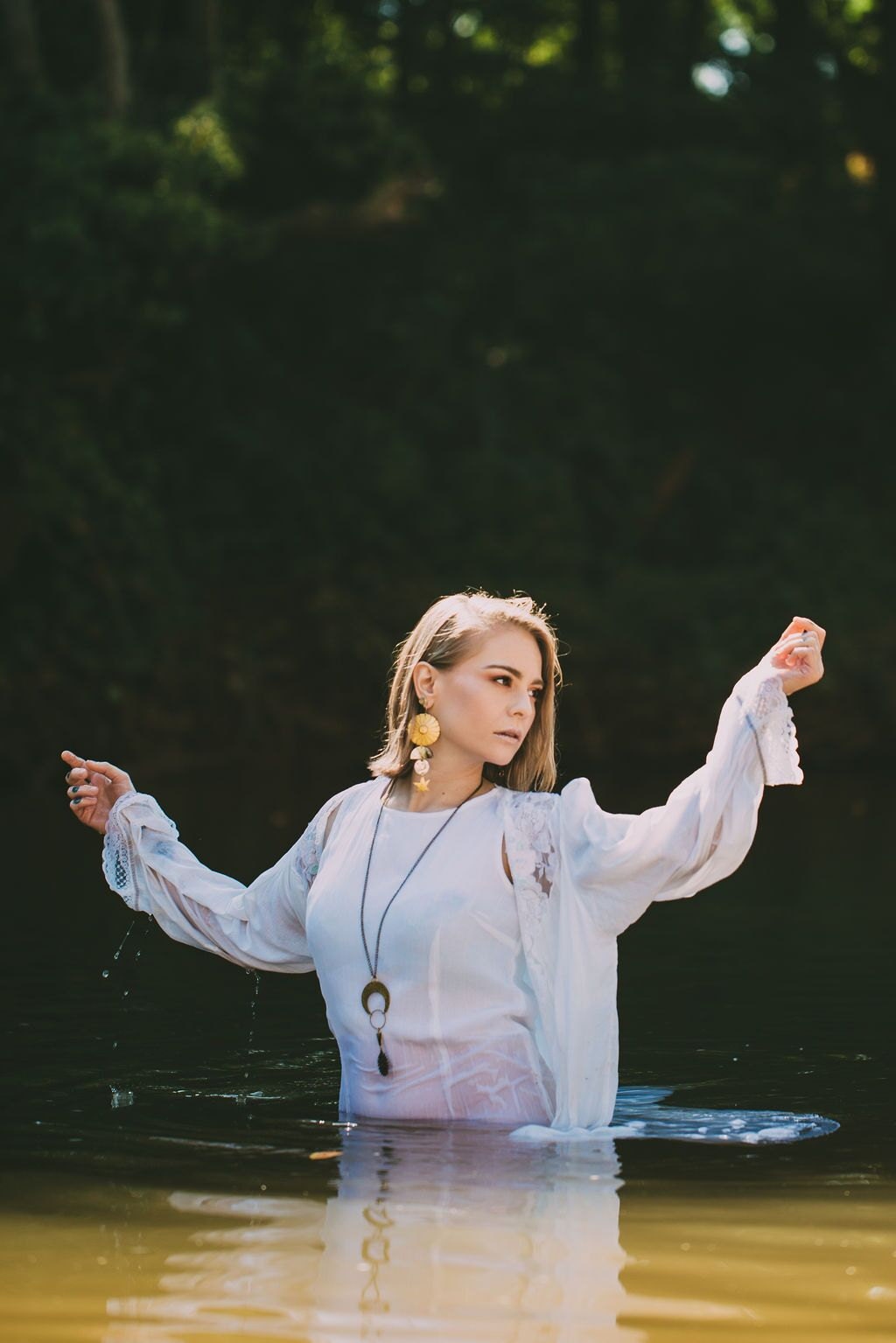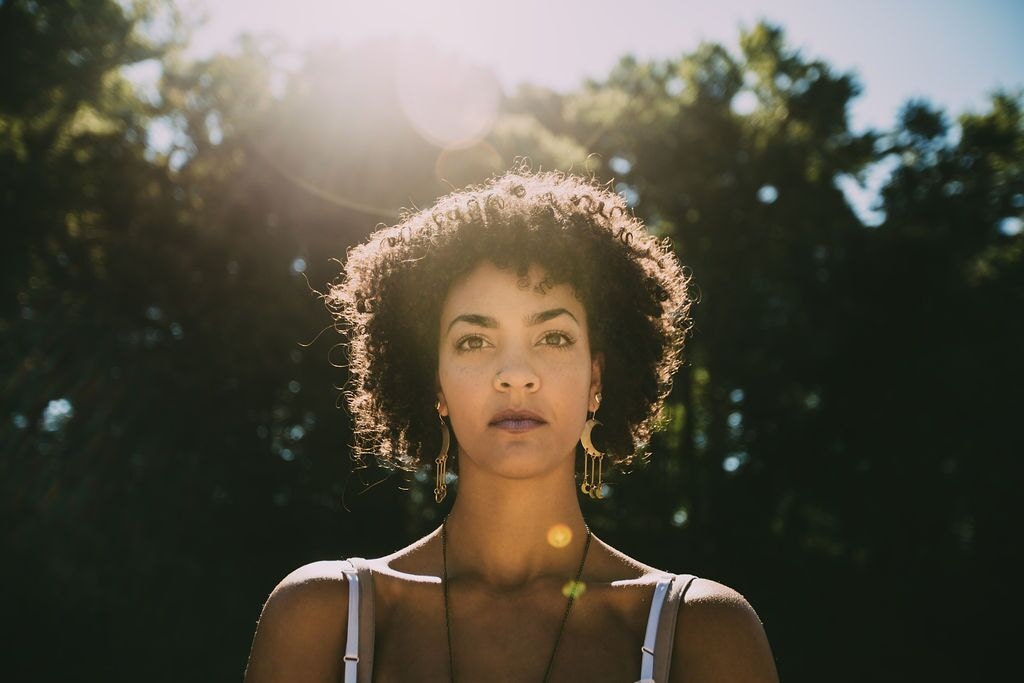 Tennessee Witch Photoshoot:
Photographer: Molly Mantlow
Models: Micah Spence and Valeri Balistreri
Jewelry: The Gypsy Fawn by Ashley Massey
Clothing: Vintage and Samantha Pleet
Assistant: Jason Hardiman
Location: Adams, Tennessee