Here she is, the much anticipated first Bridal collection from The Gypsy Fawn.  This collection . The names of my jewelry pieces are usually pulled from the mythological pantheons that inspire me, but in this collection I am combining my love for goddesses with my love for strong, southern, badass women. The names range from Artemis, the Greek goddess of the wilderness, to Mattie Bell, my great-grandmother who raised six children on her own.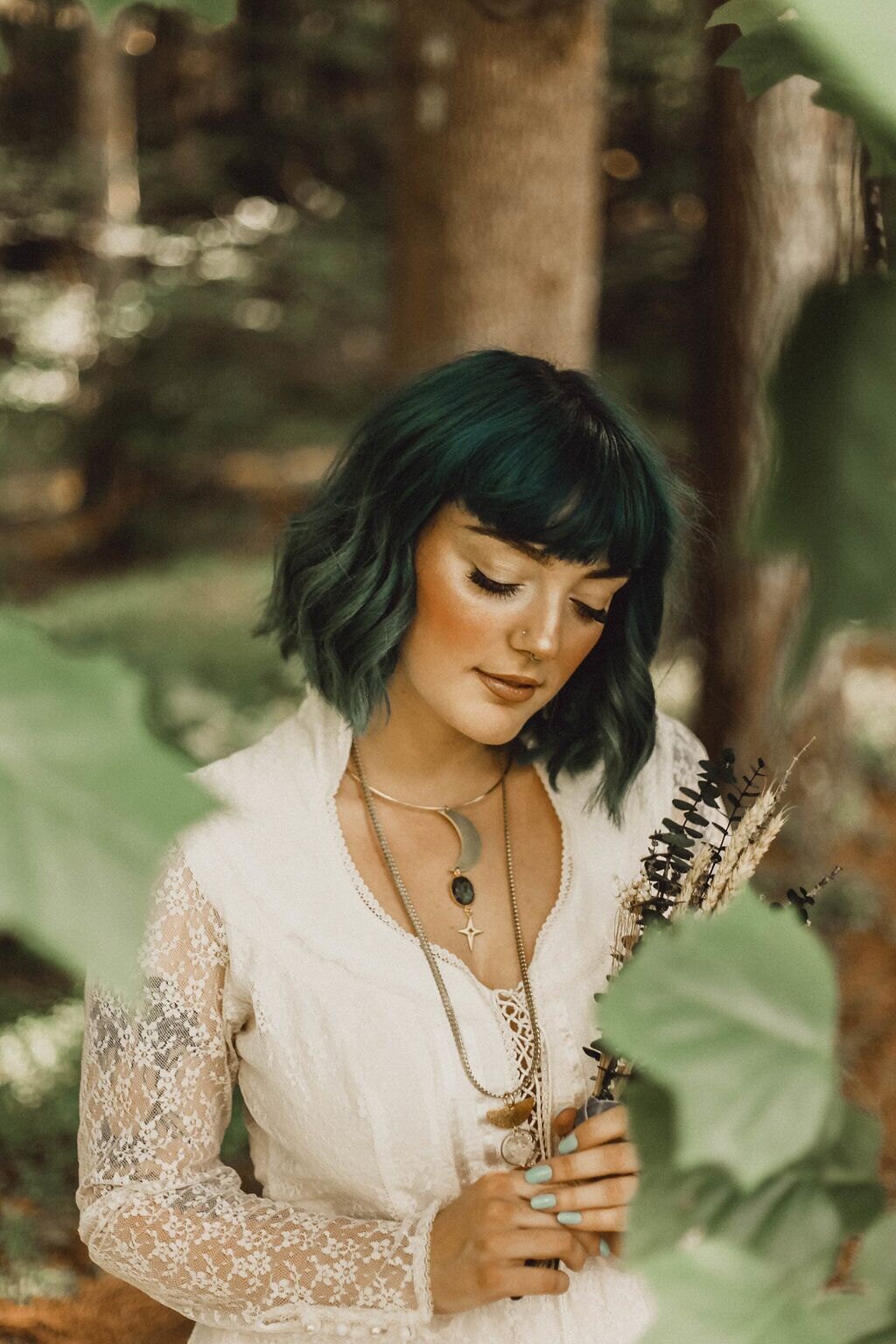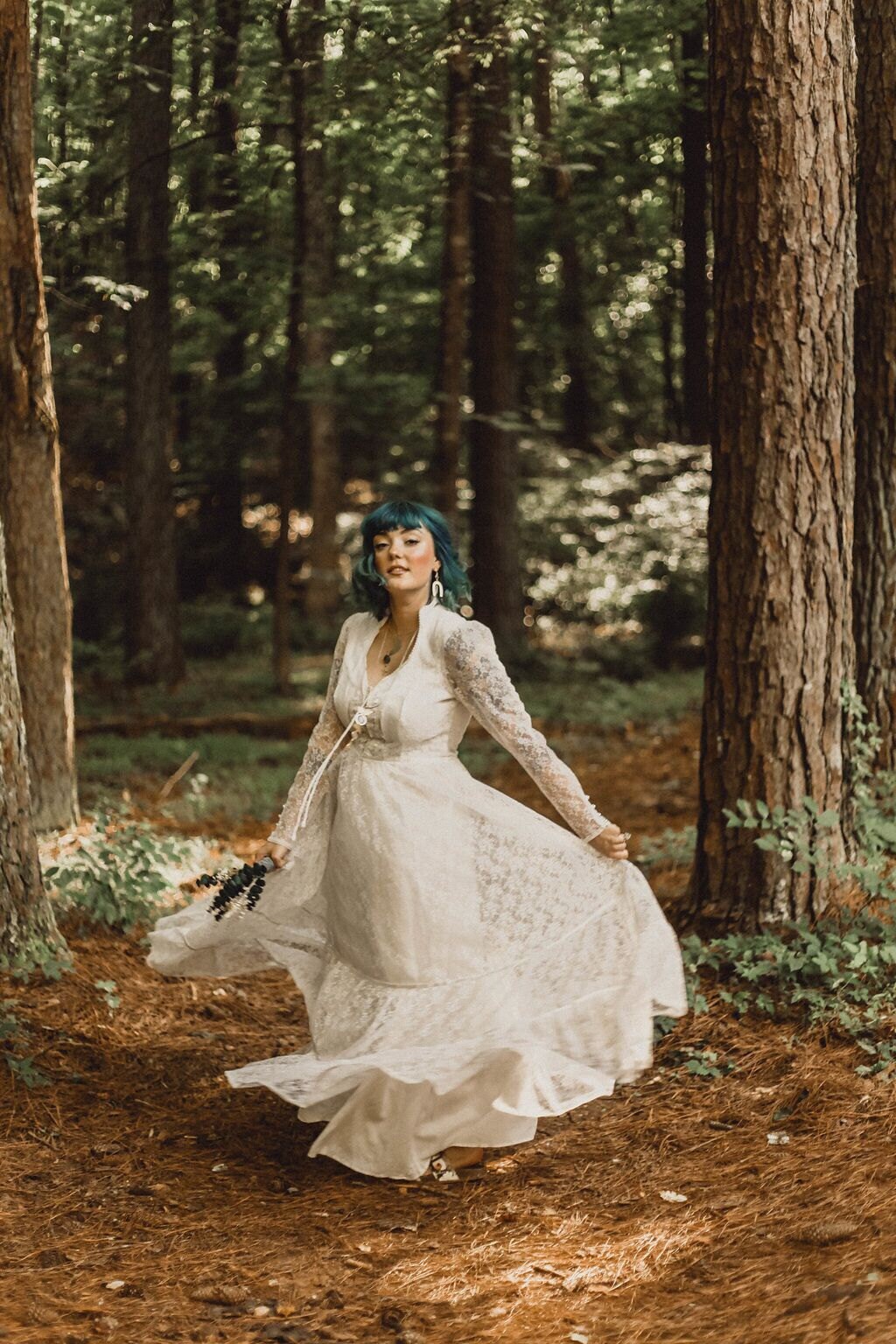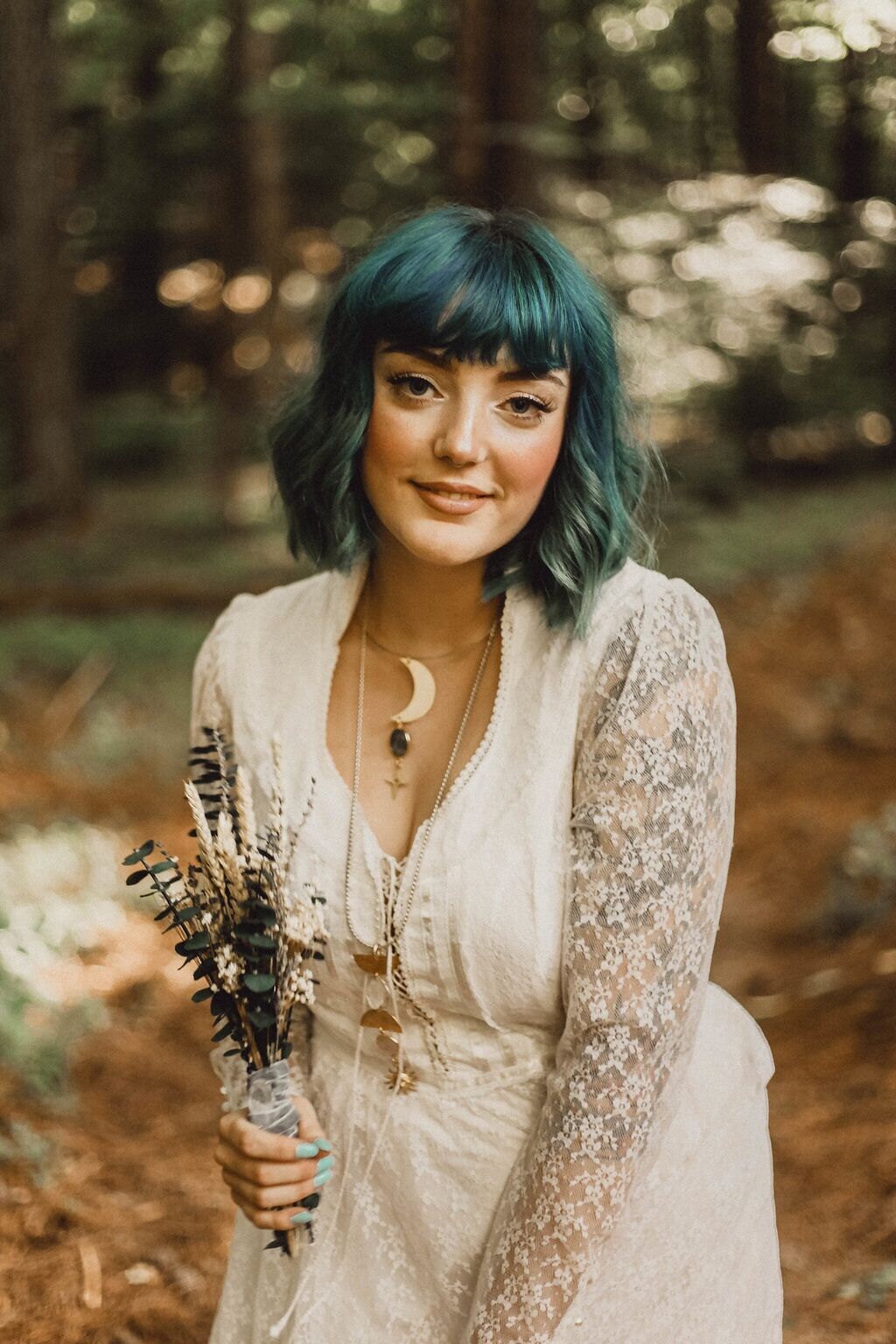 These pieces are meant to make you feel like the goddess you are on your special day, but they are also meant to celebrate your goddess self every day, not just the day you get married.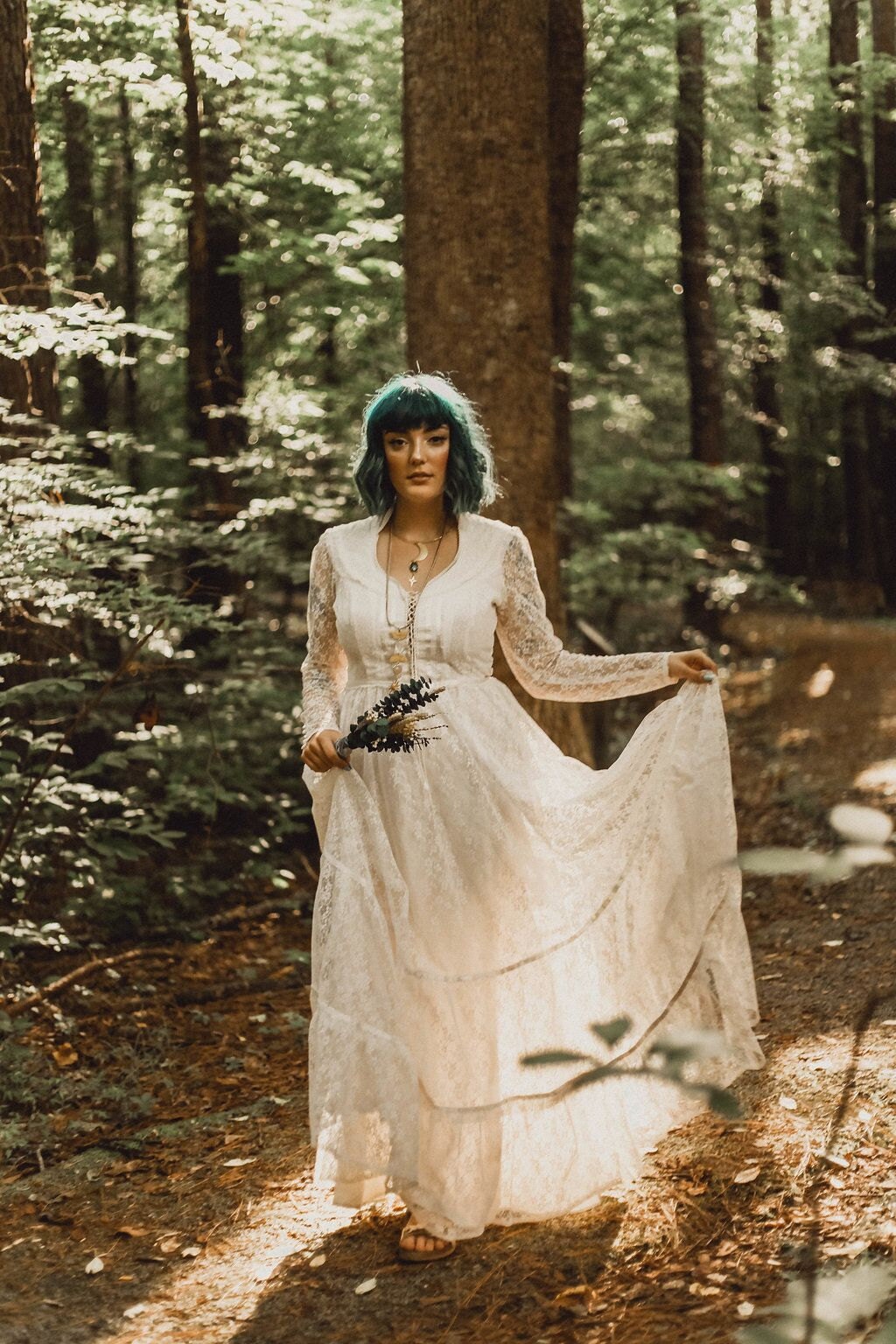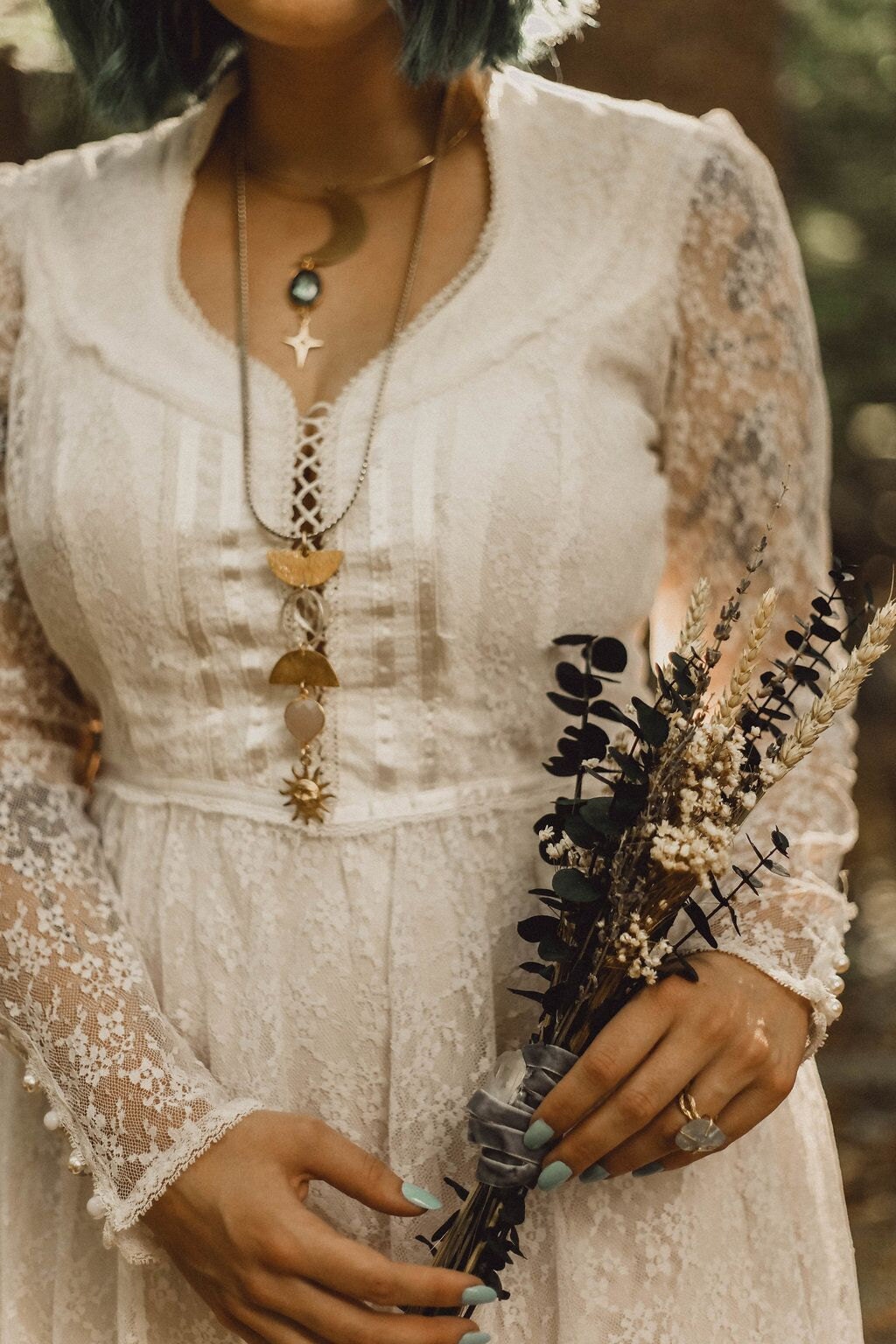 Because you are a goddess, and you deserve all the love in the universe, but one of the most important kinds of love is self love. With my designs, I hope you are able to express the love you have for yourself.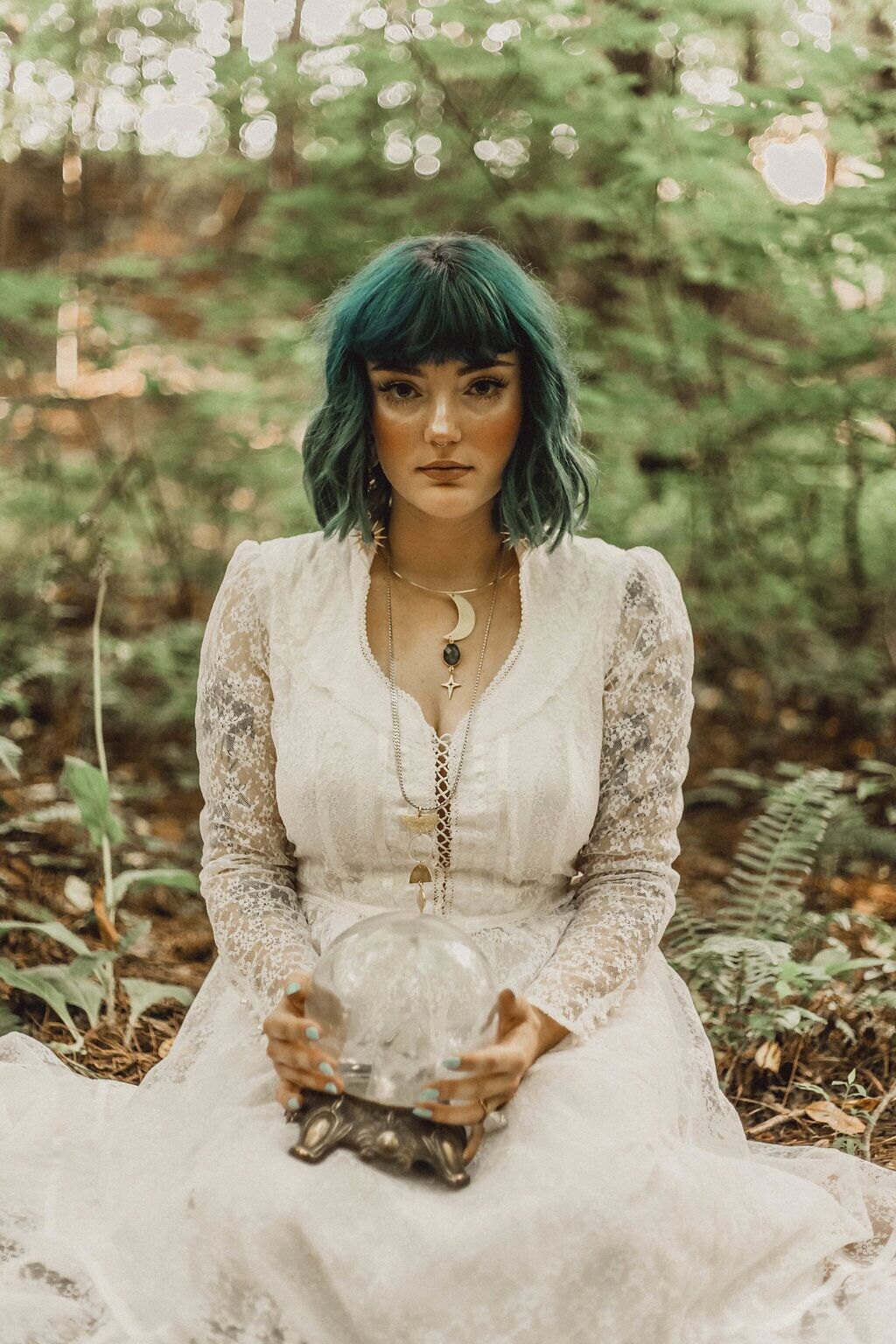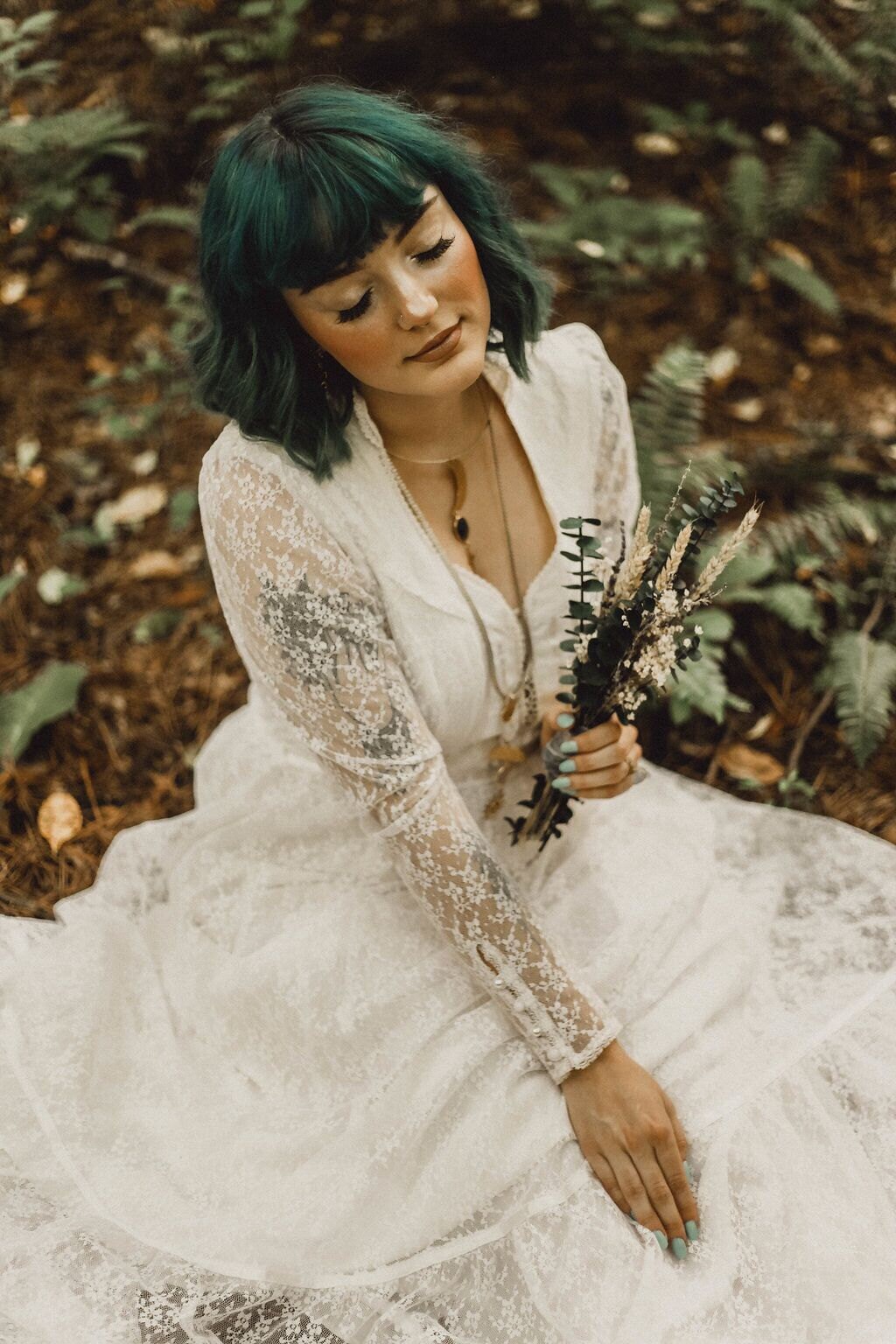 I wish for my designs to help express the magick you have on the inside to the outside world. From enchanted crystals to moons and stars, these pieces are meant to reflect your inner light.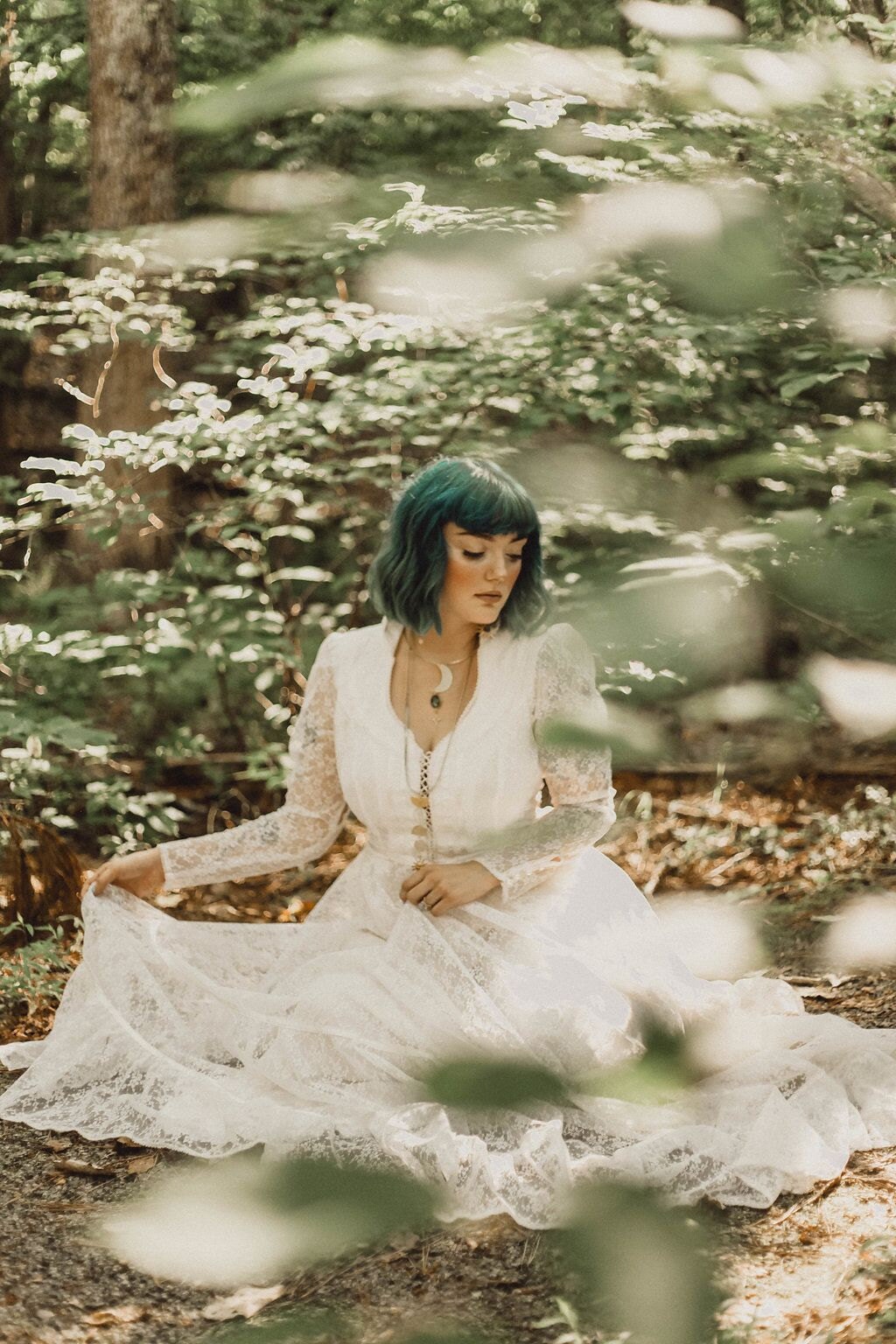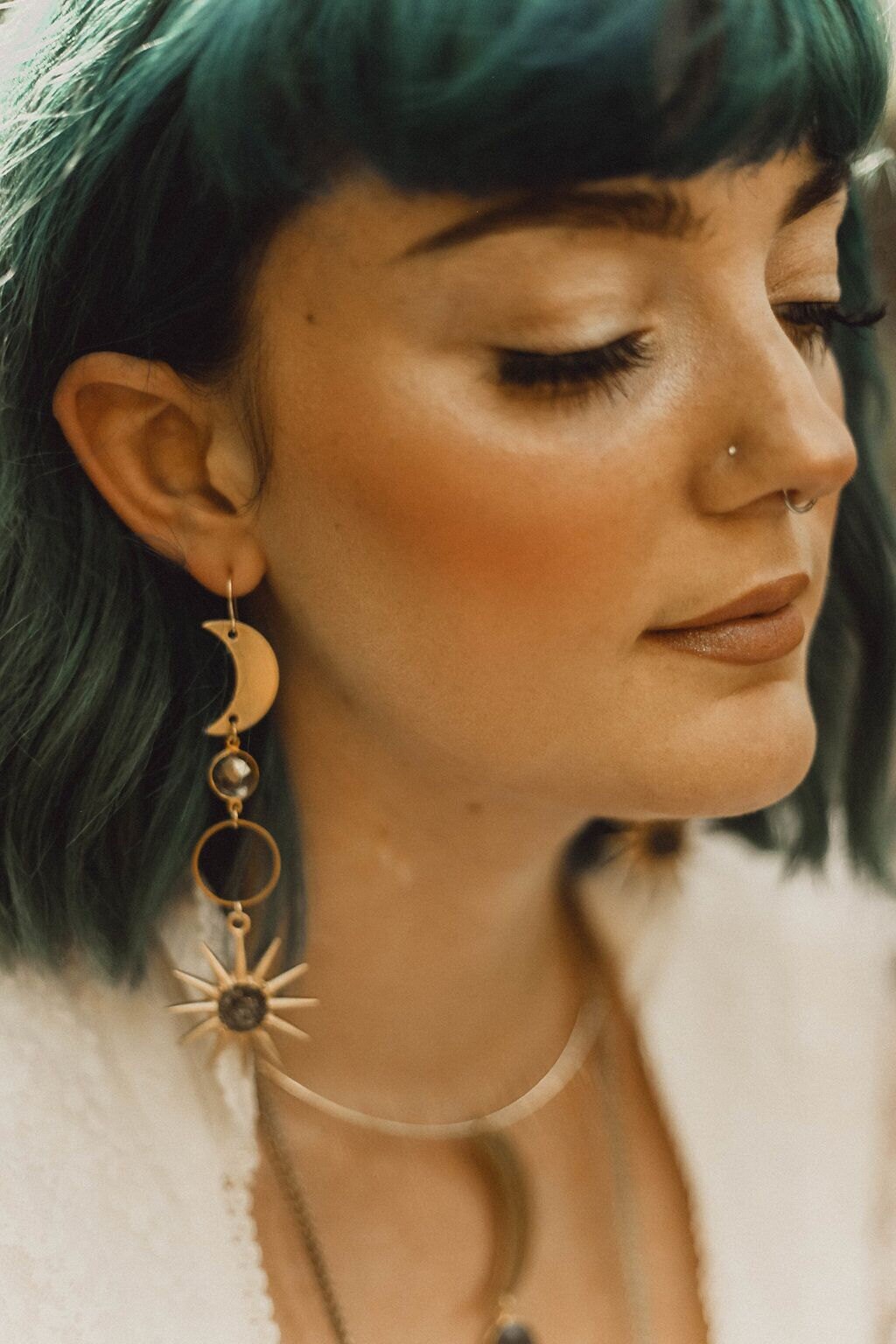 Several of the pieces are one of a kinds, while others can be replicated in small amounts. Many of the pieces also have shades of blue, so that your "something blue," "something old," and "something new" all collide into a singular piece of jewelry.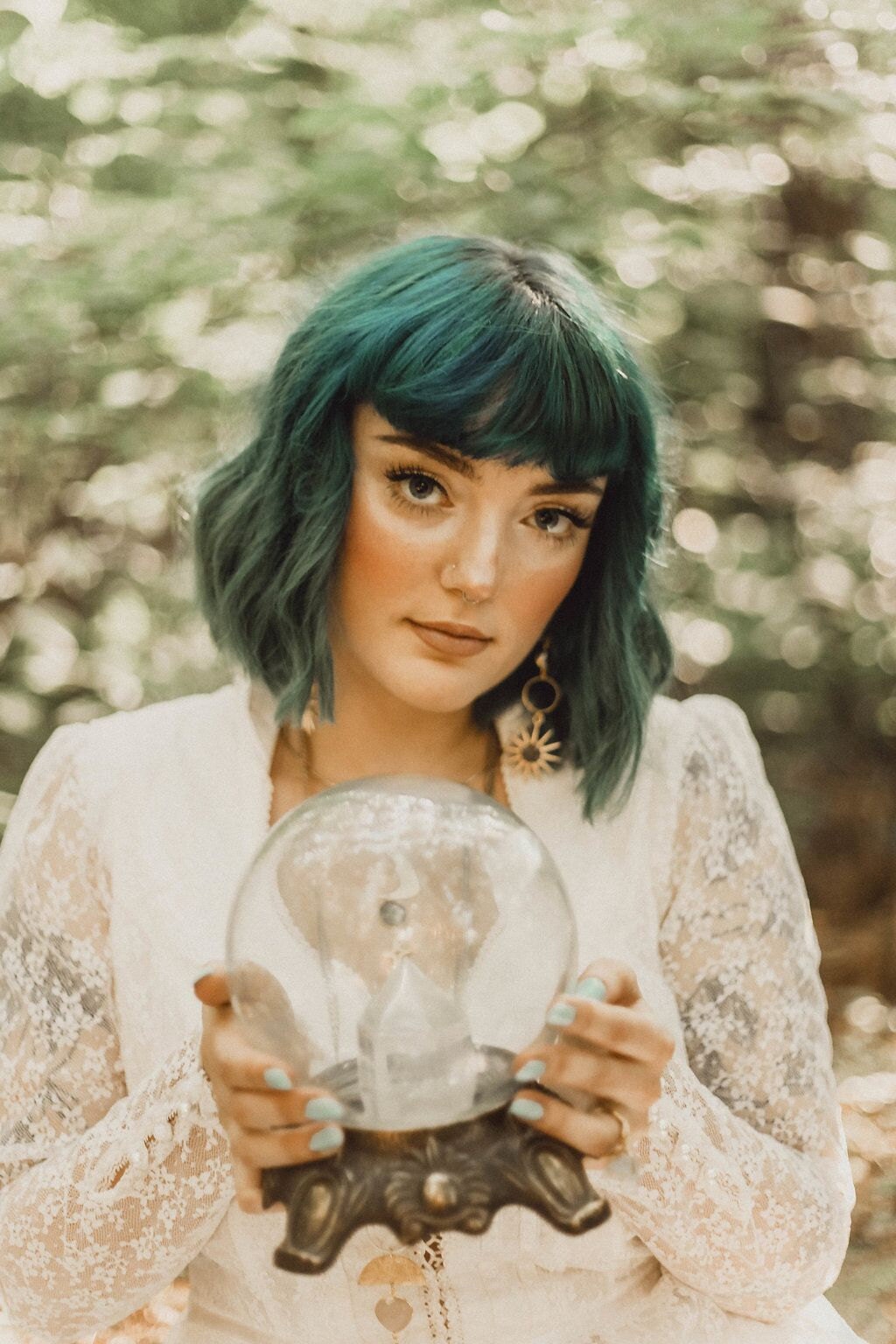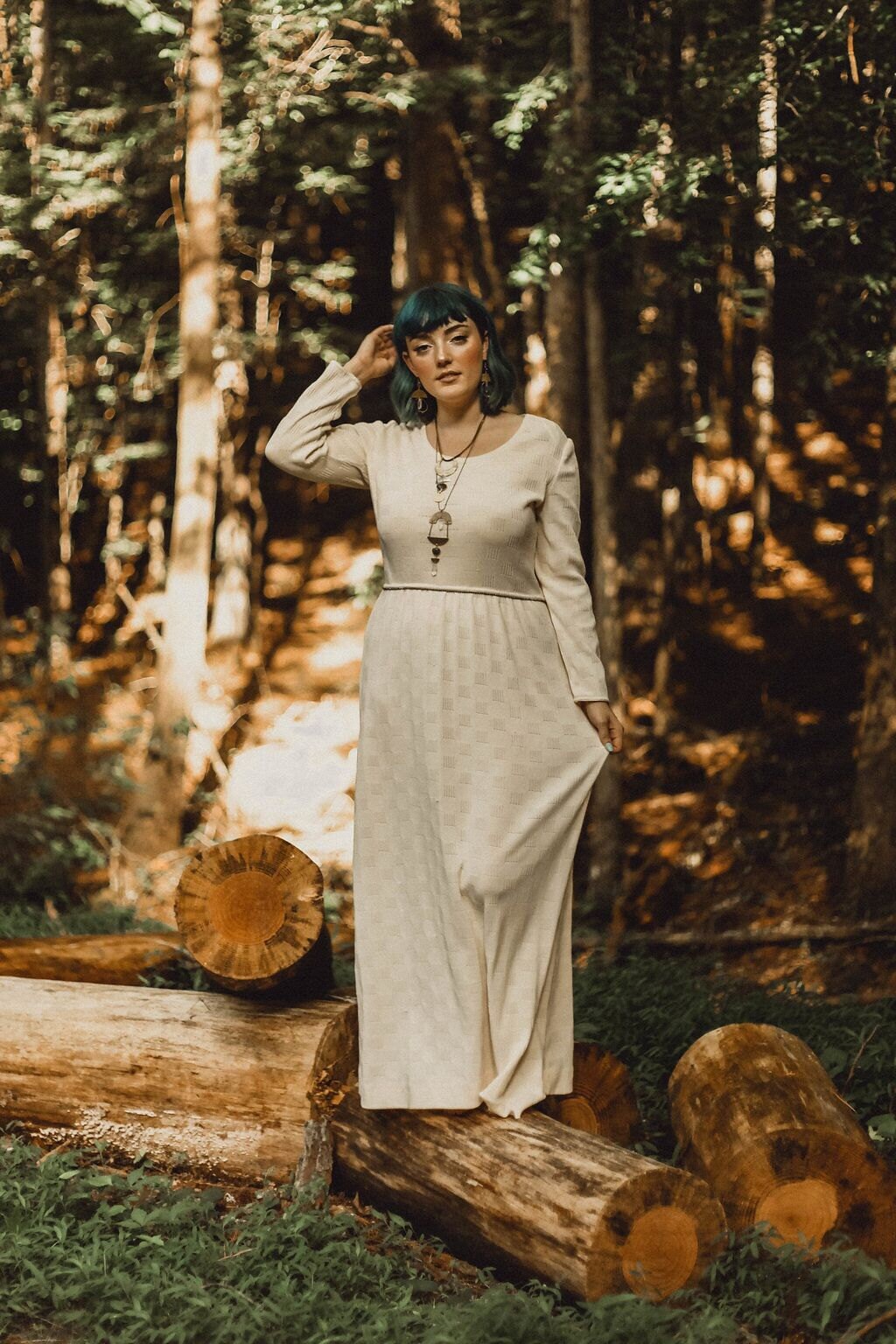 For the lookbook, I gathered in the woods with some old and new friends and we created magick together.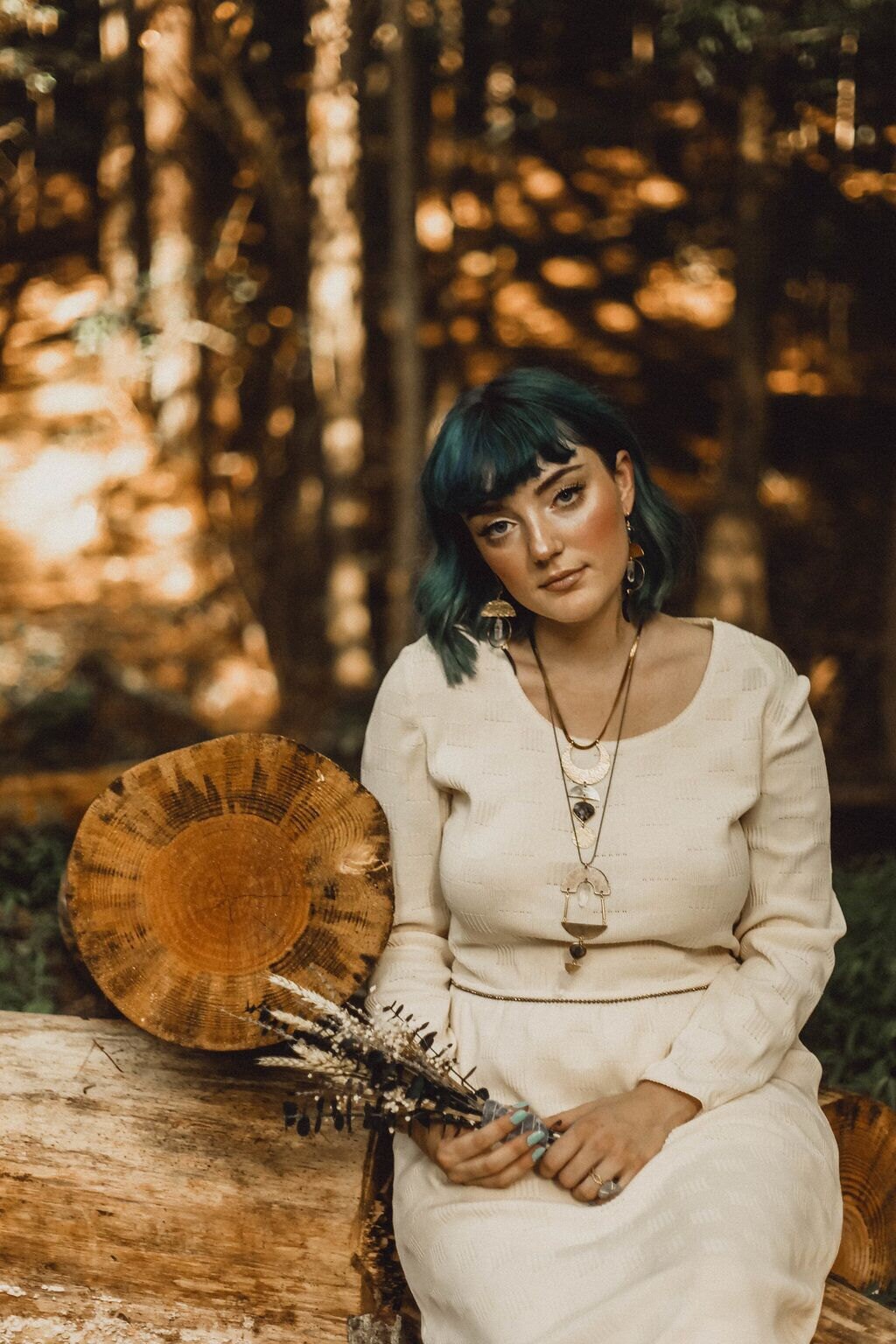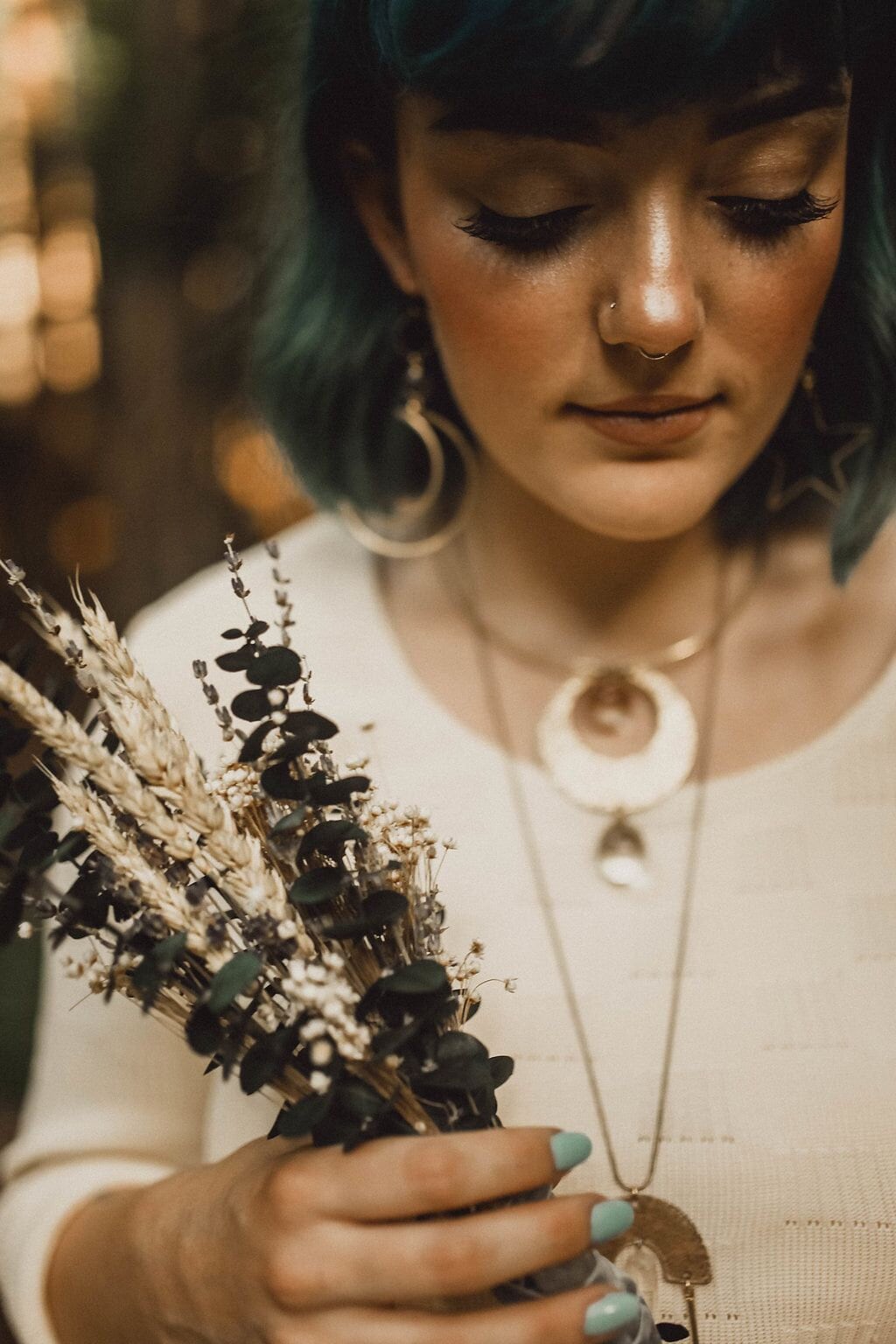 The model, Mary Hannah, is a bride-to-be herself. She exudes light and true beauty, and completely brings the collection to life.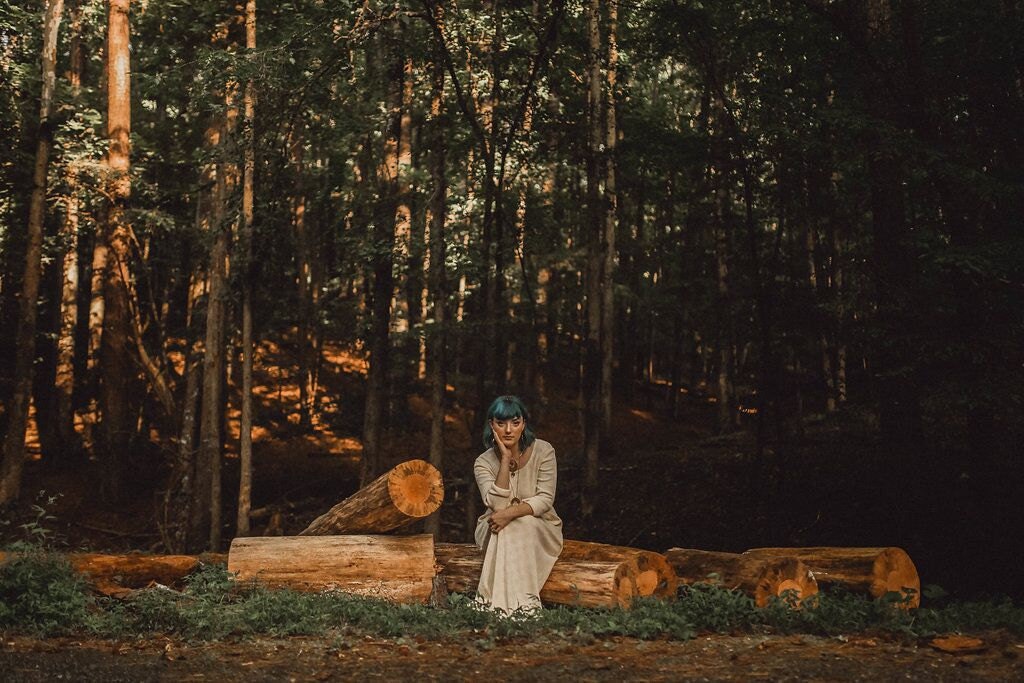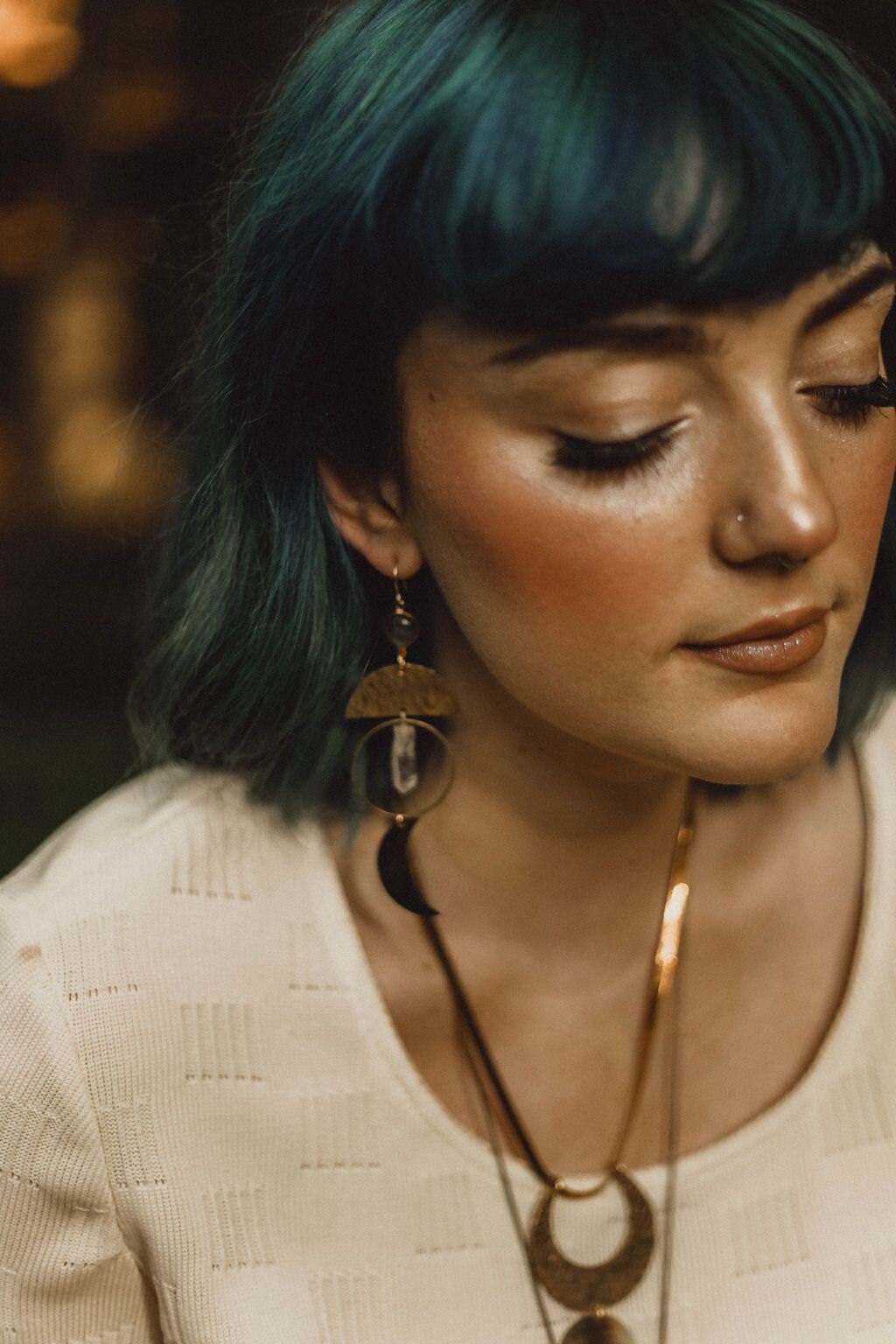 The photographer, Milly Baine, is also a bride-to-be, and captured the dark romance of the collection with ease.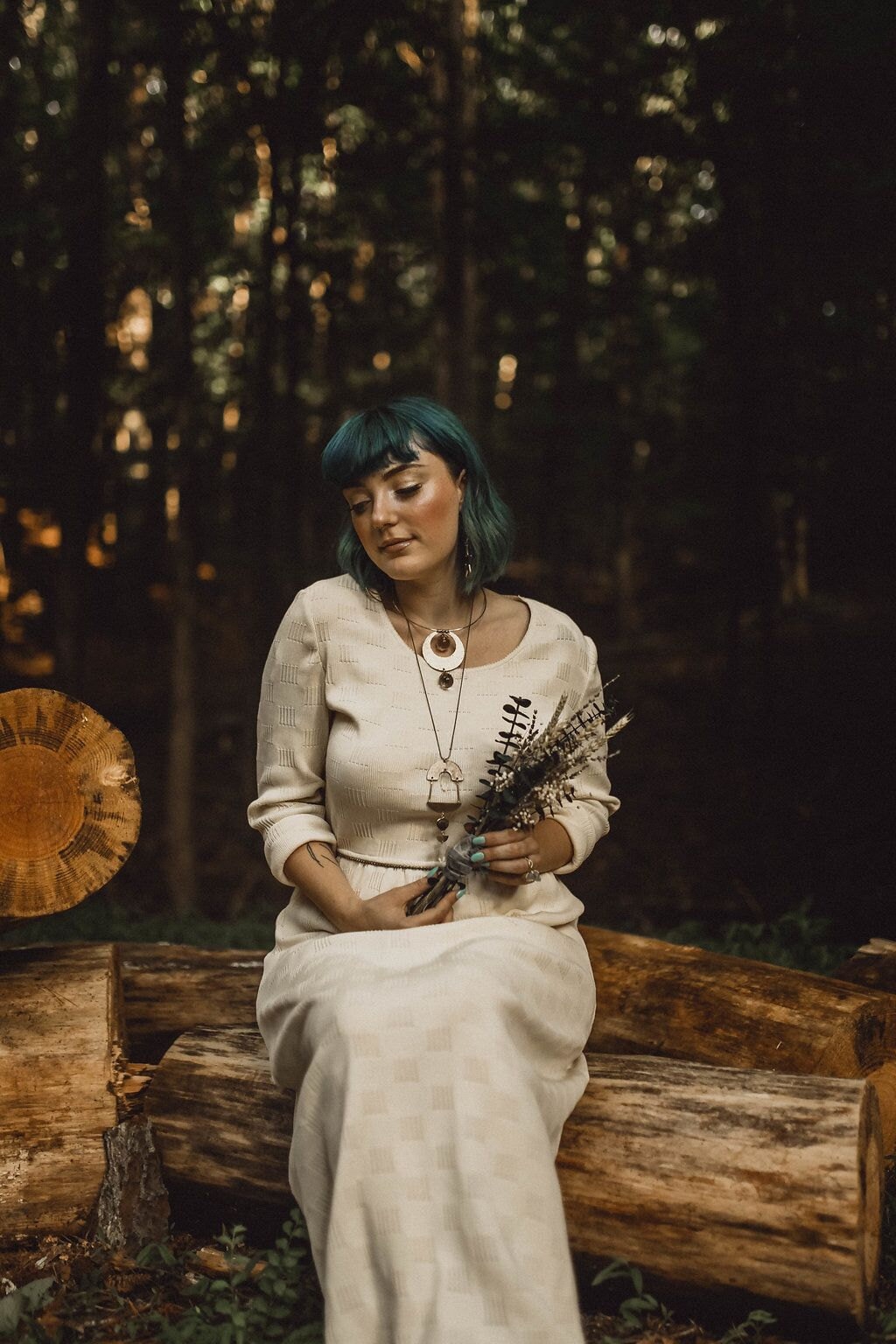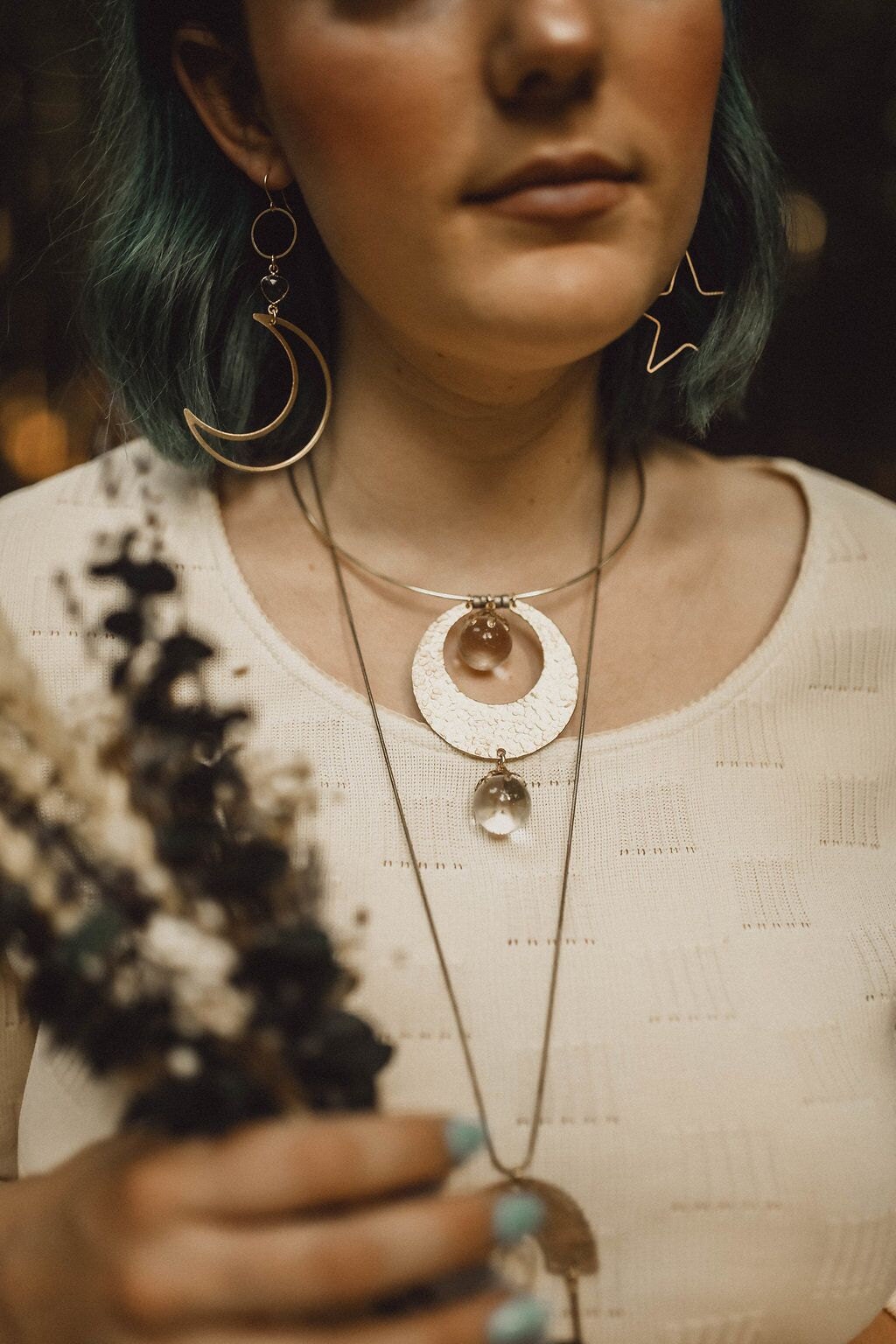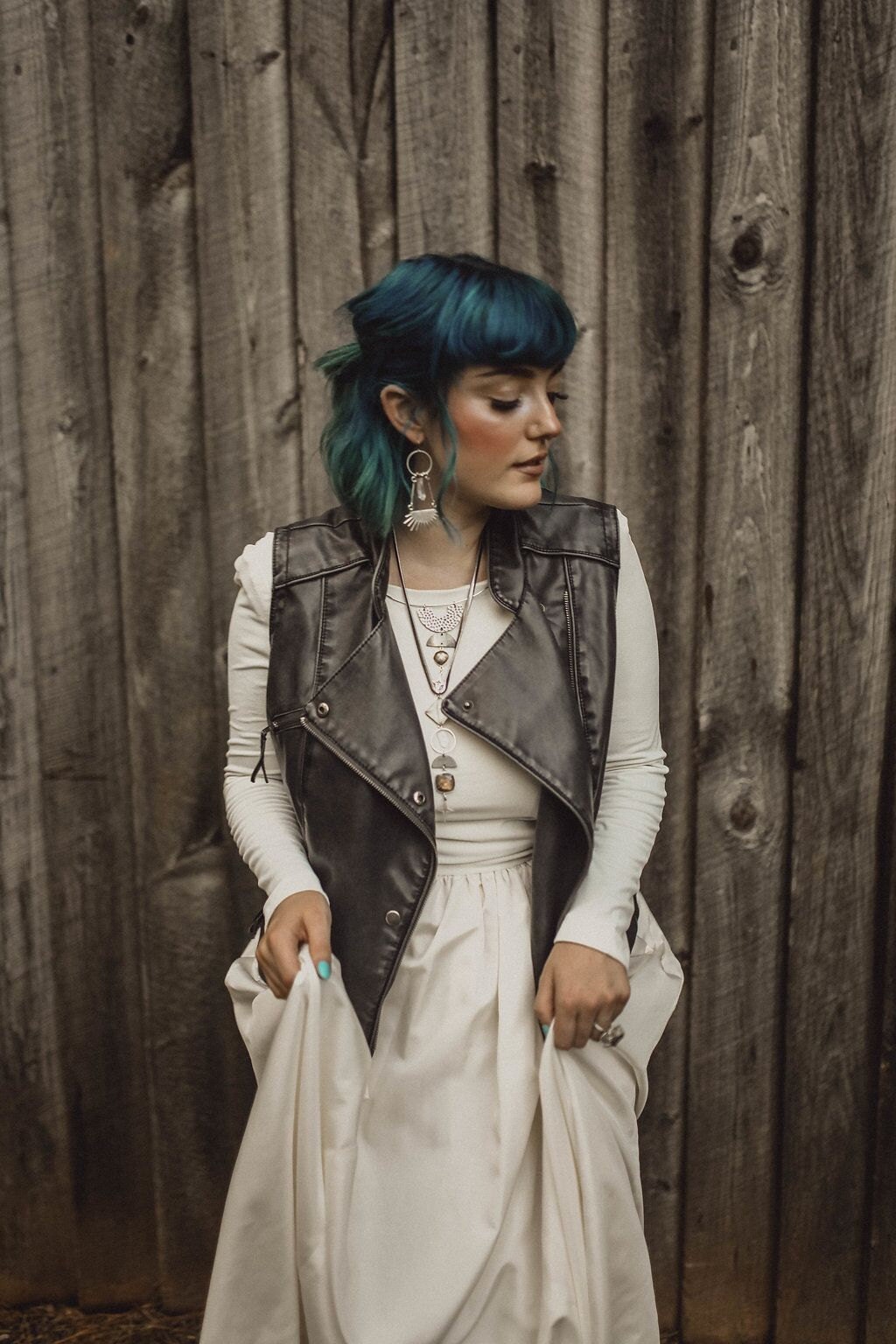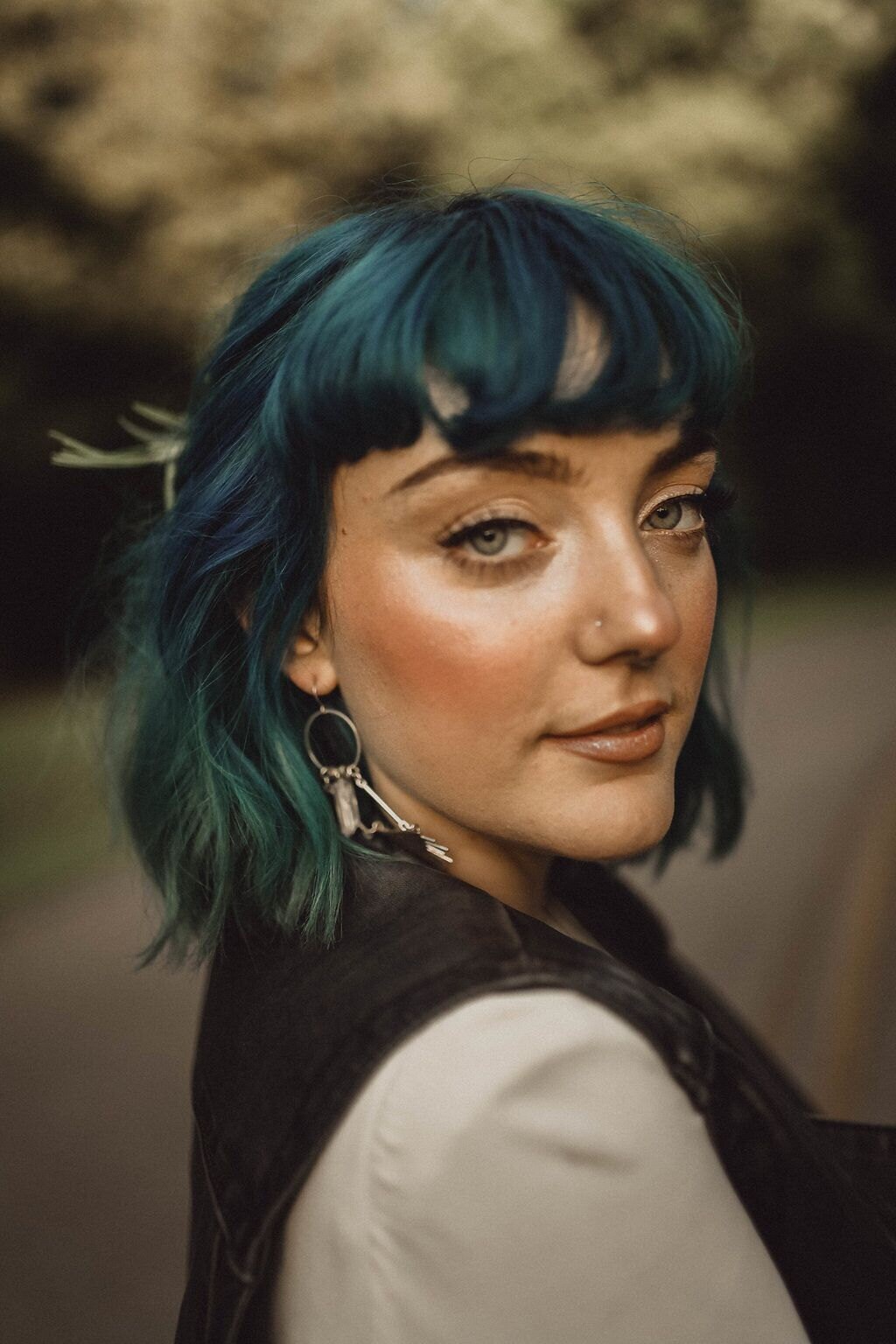 I wanted to honor all kinds of brides, from the courthouse brides, to the church brides, the open field brides, and even the runaway brides.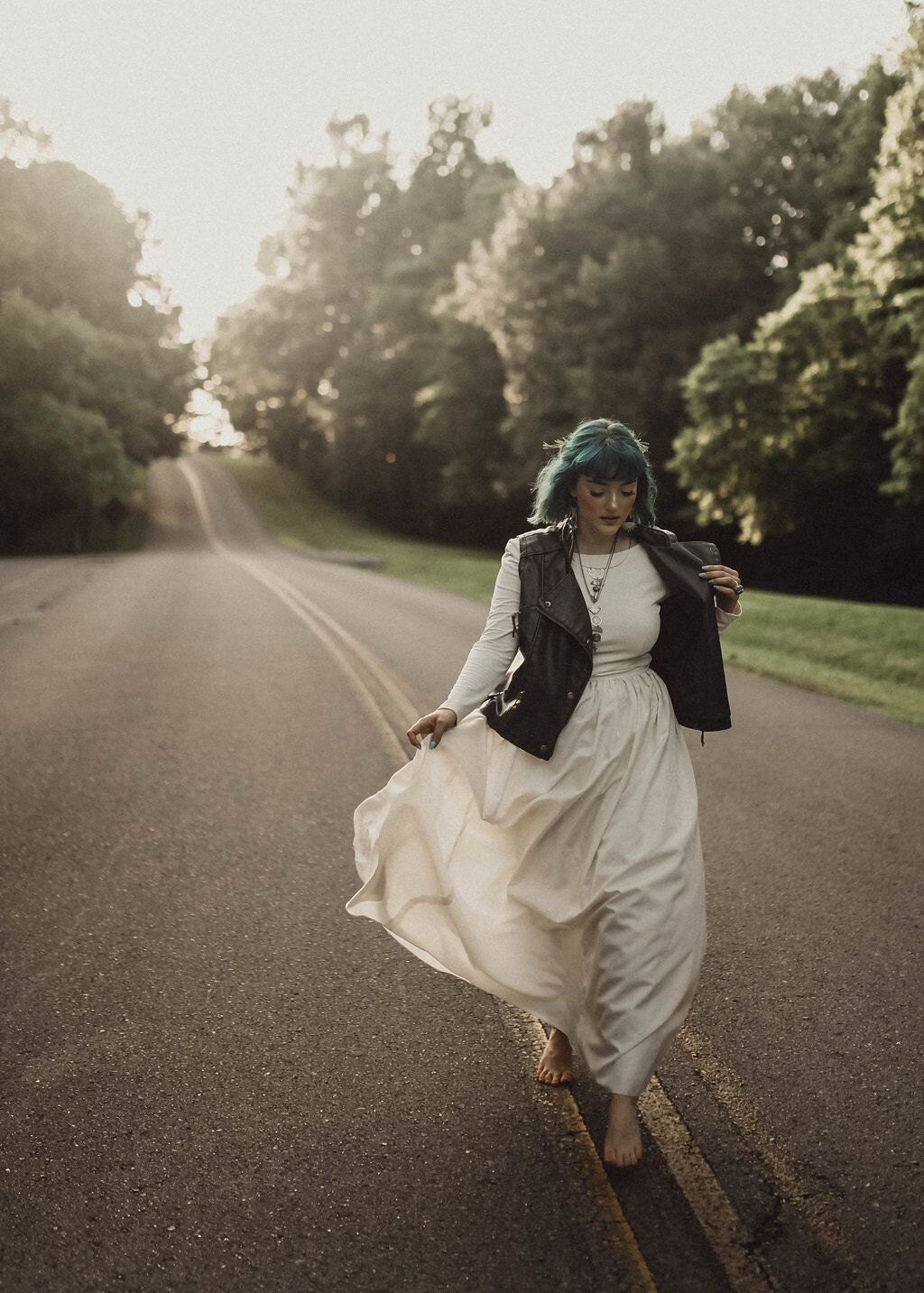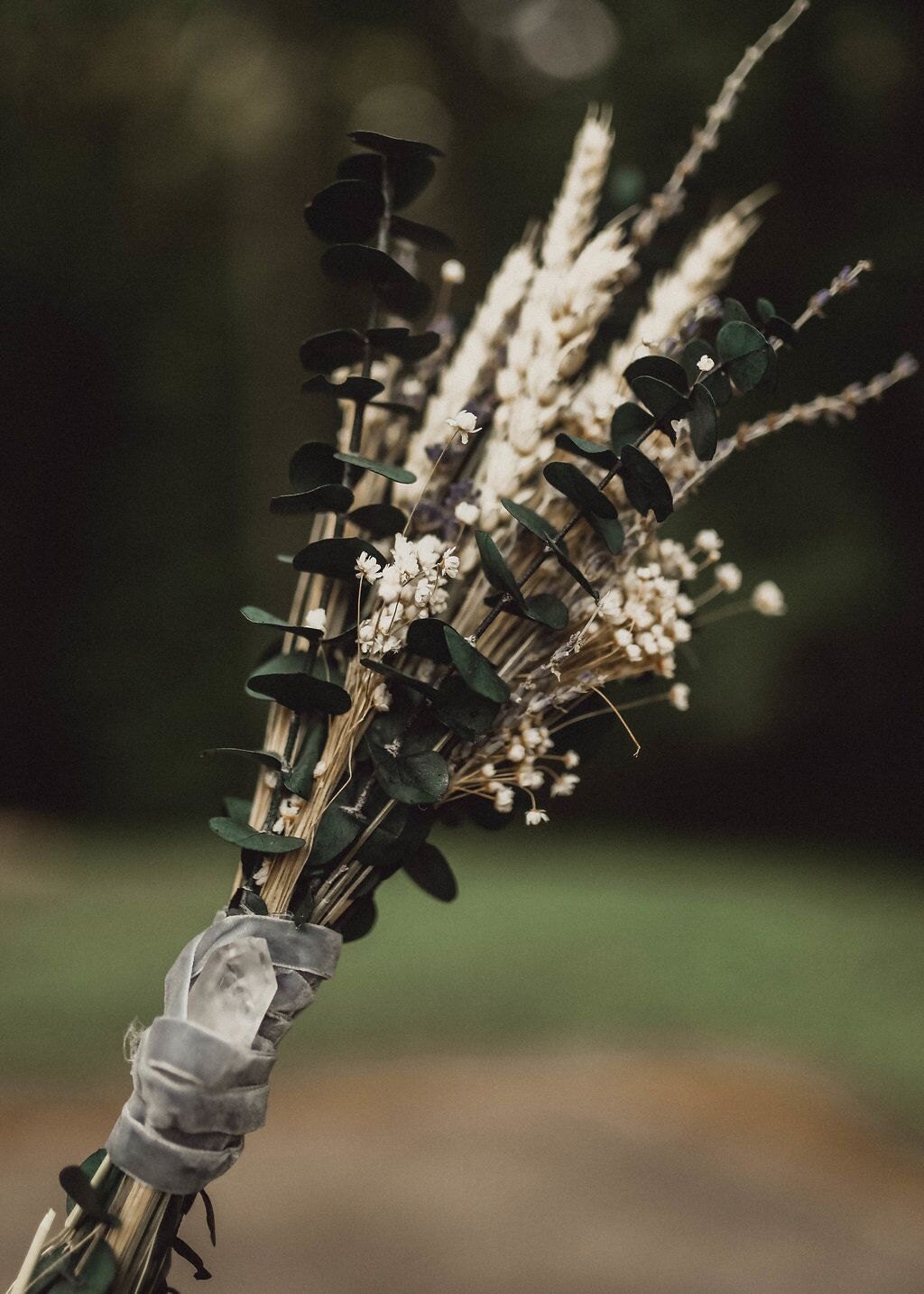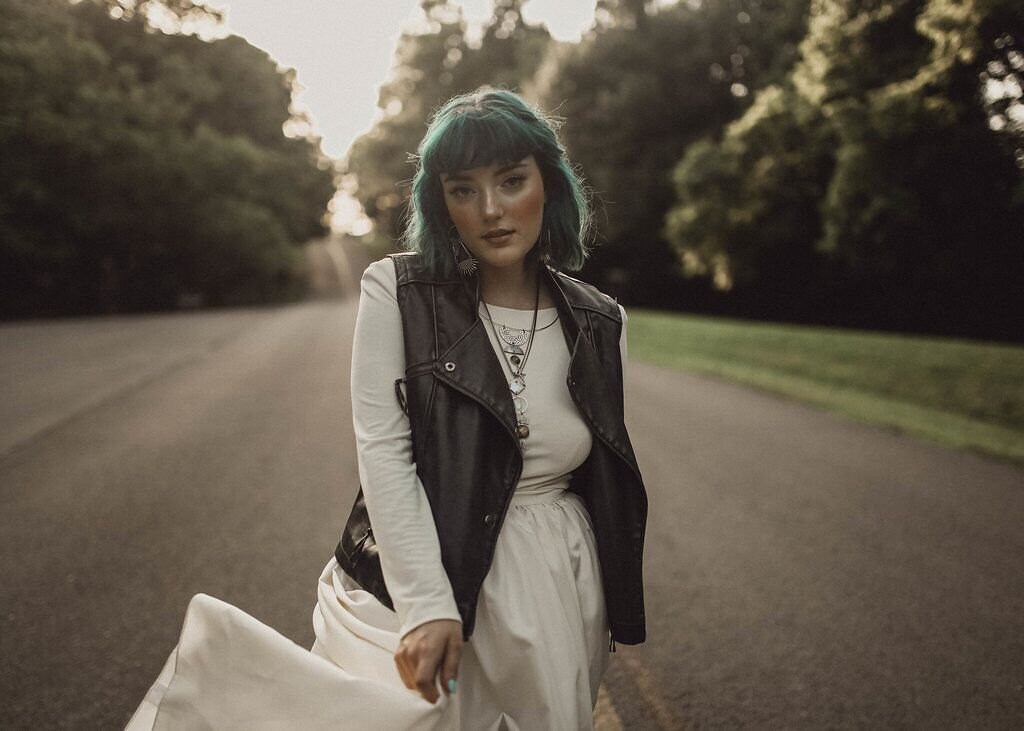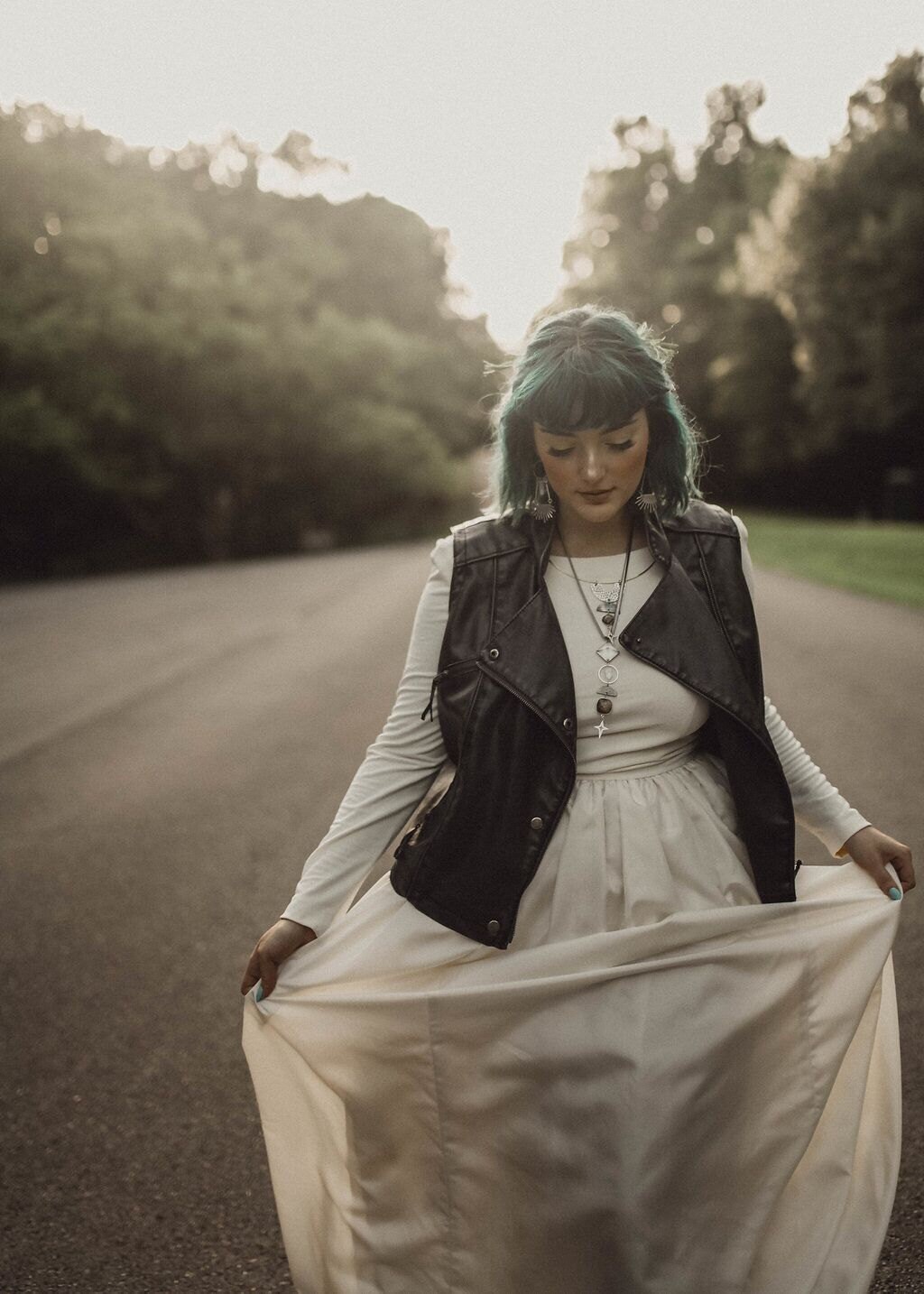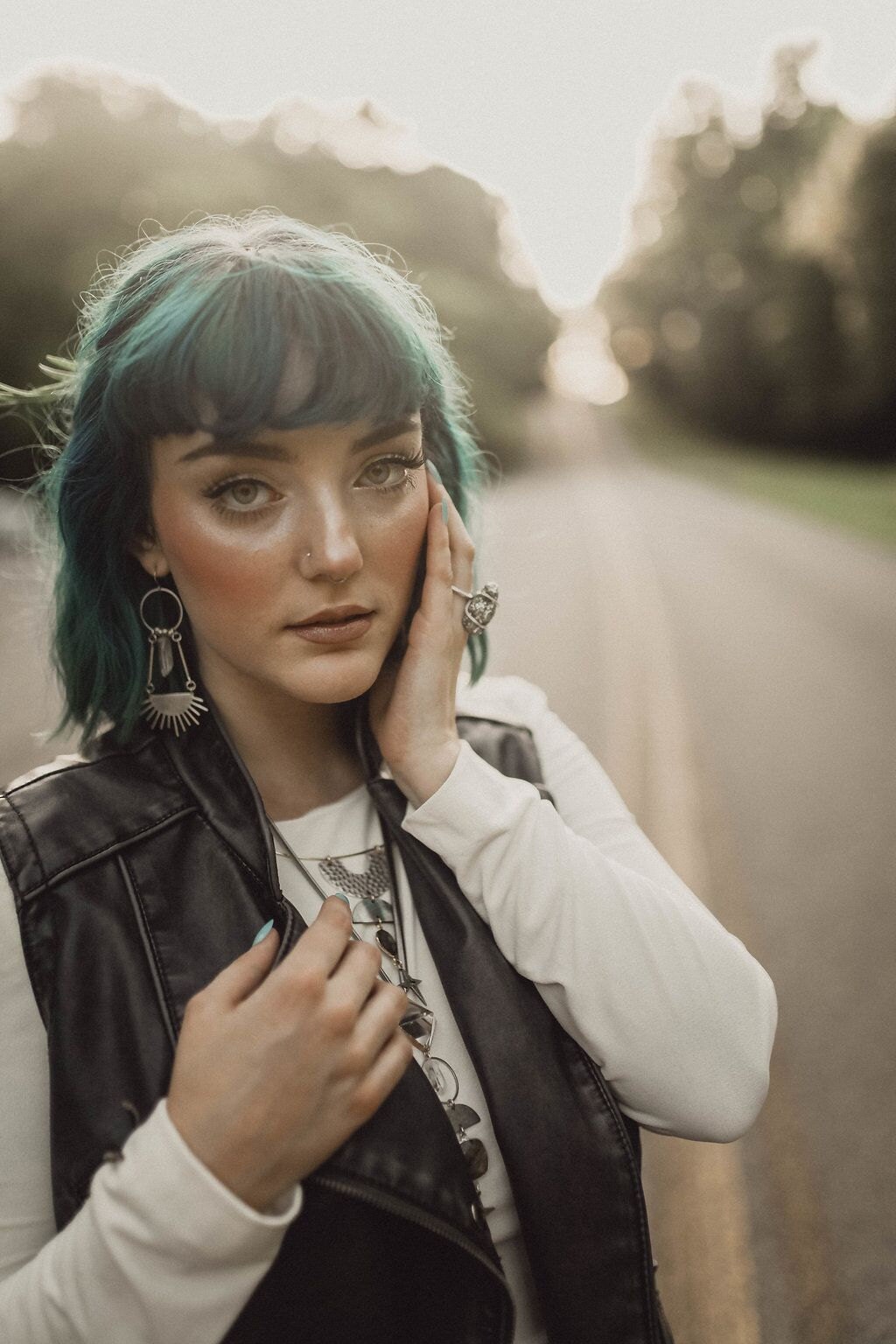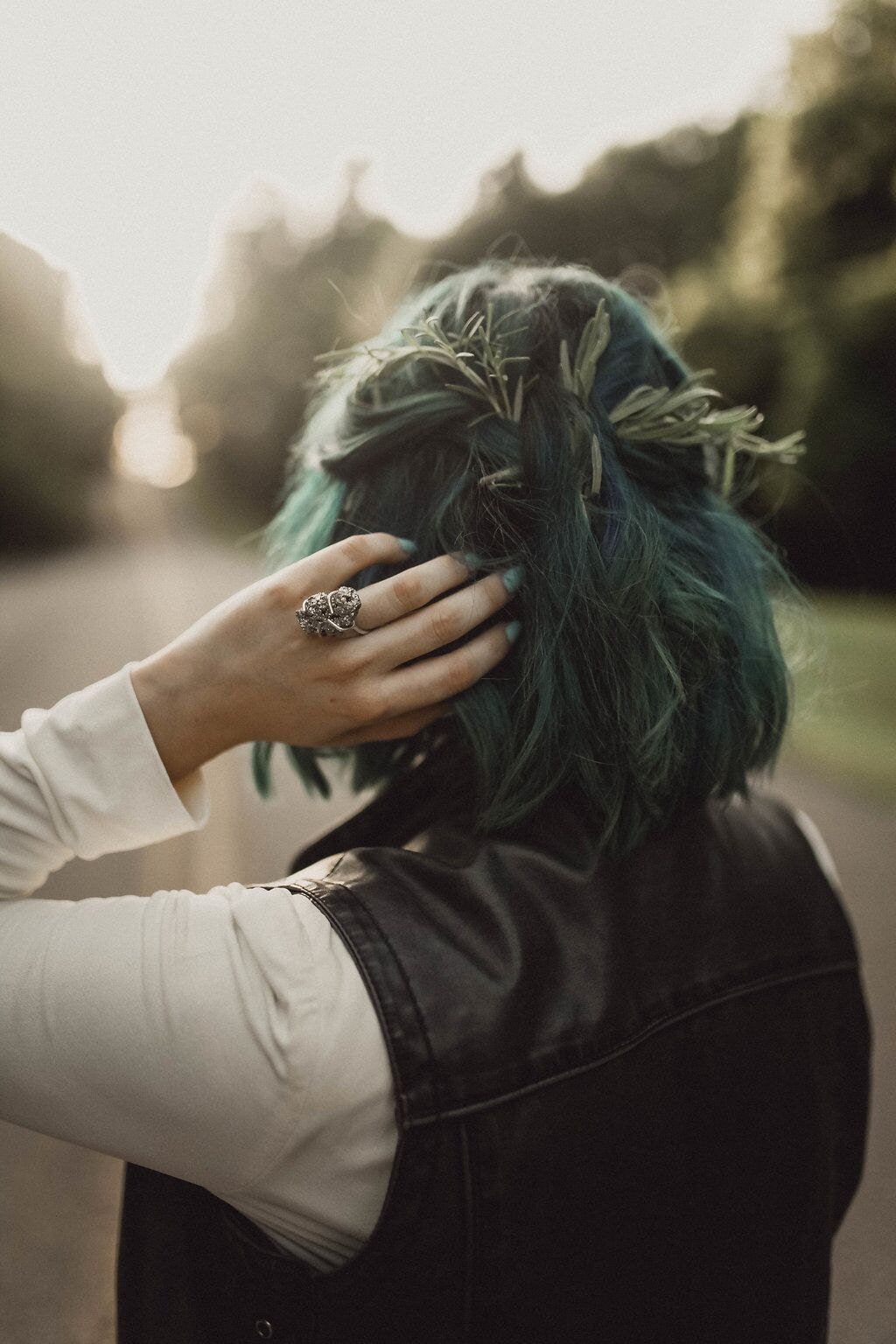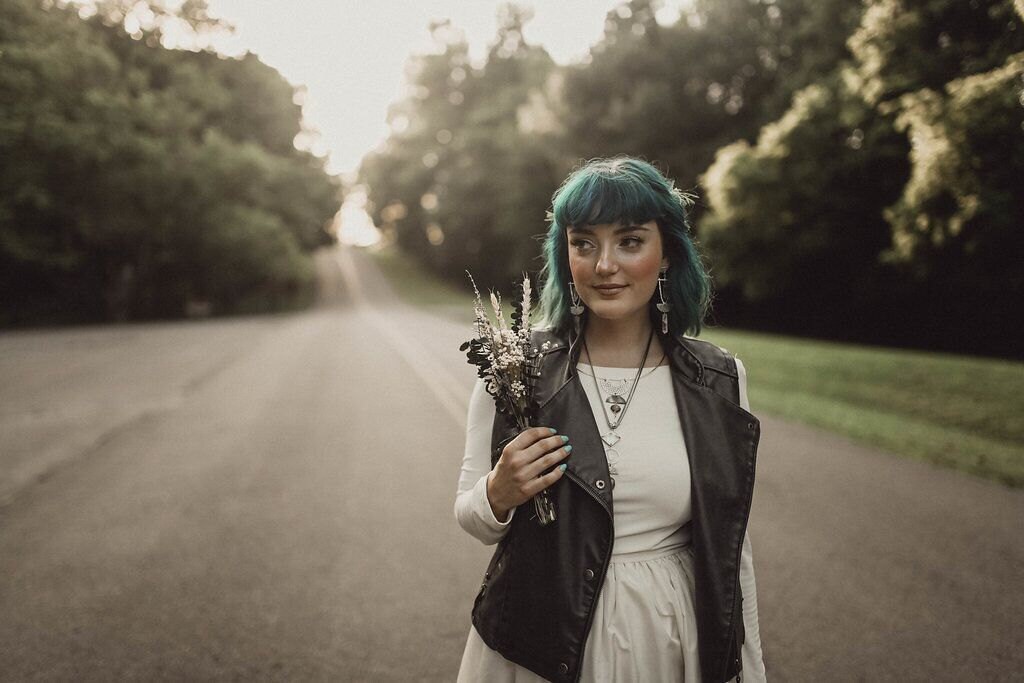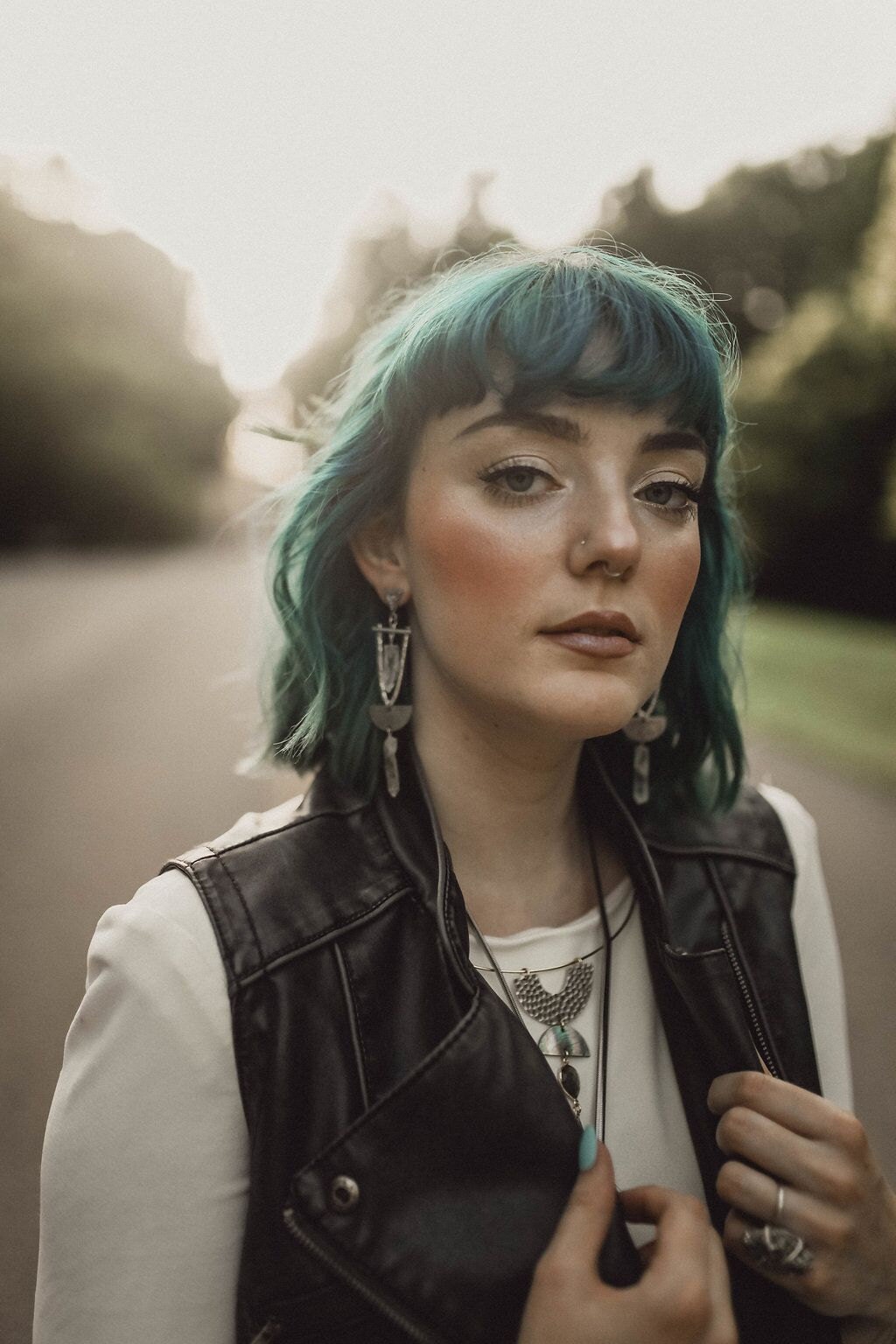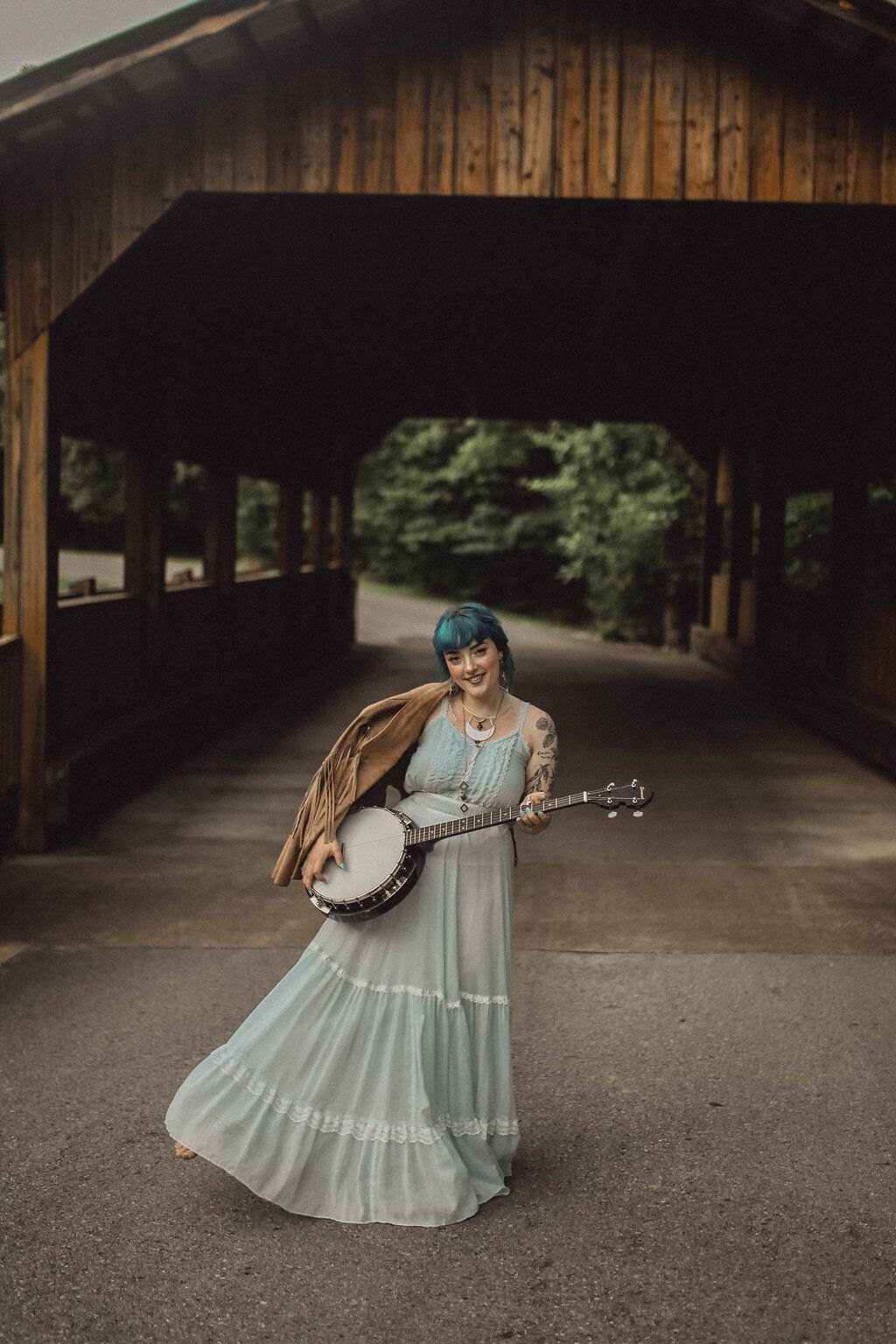 My southern roots are definitely showing in the concept of this collection, and it is a concept that I have carried over from the Spring/Summer 2018 Lilith of the South collection.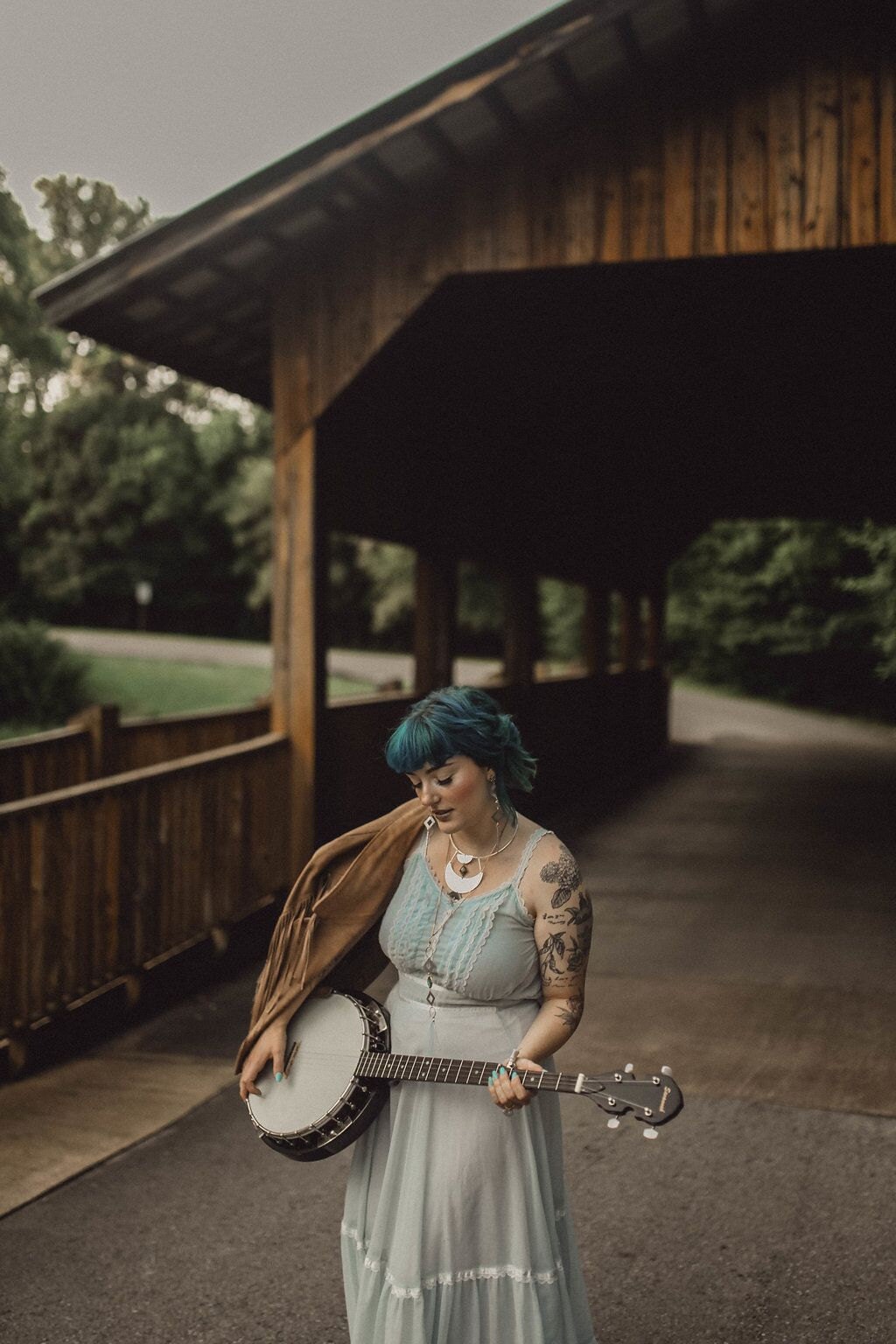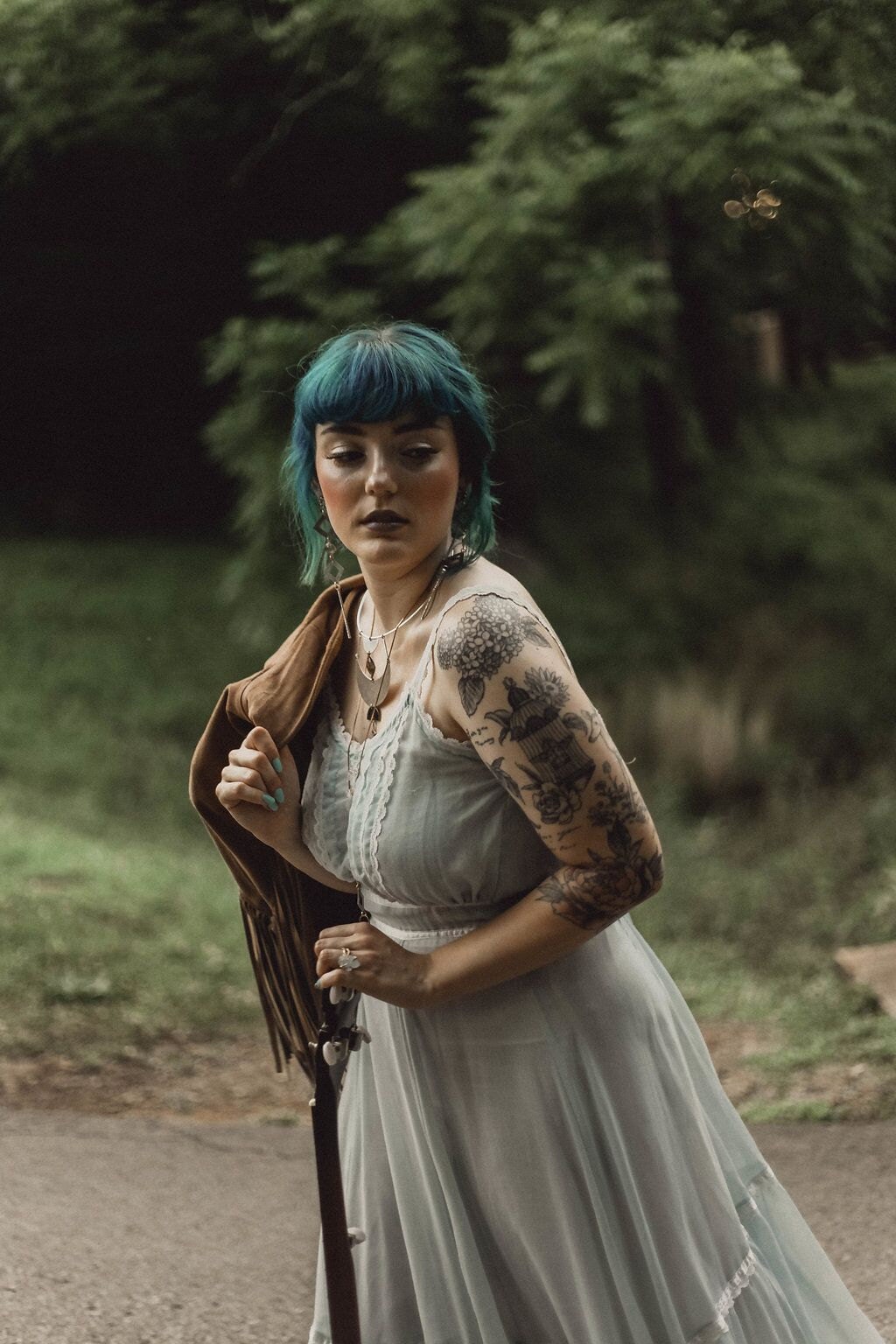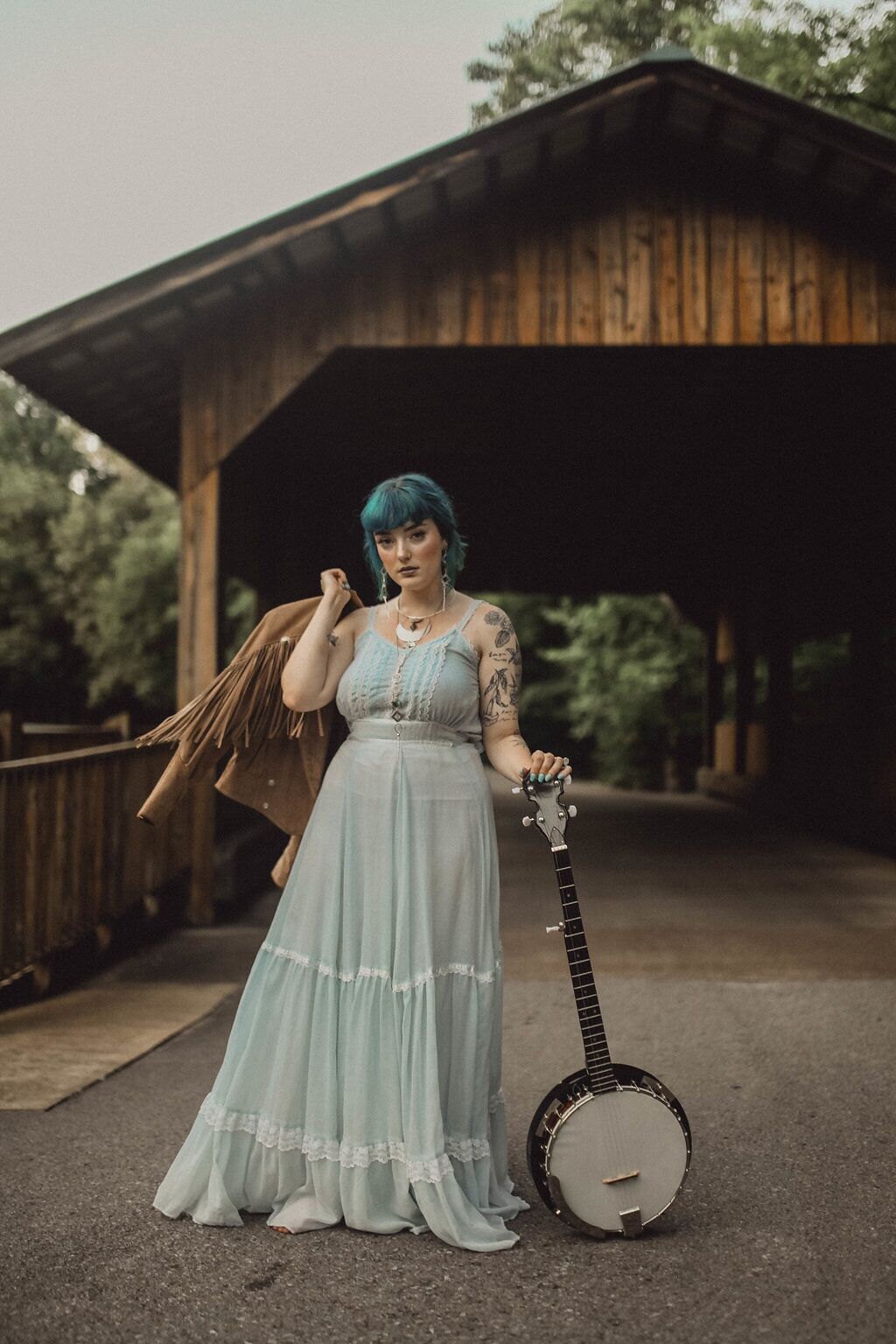 Where I'm from is nestled in between two cities of music, Nashville and Muscle Shoals, so of course music played a big part in the inspiration of the collection.  While I was making the pieces, I often listened to the banjo strums of Kaia Kater and the fiddlin' tunes of Lillie Mae.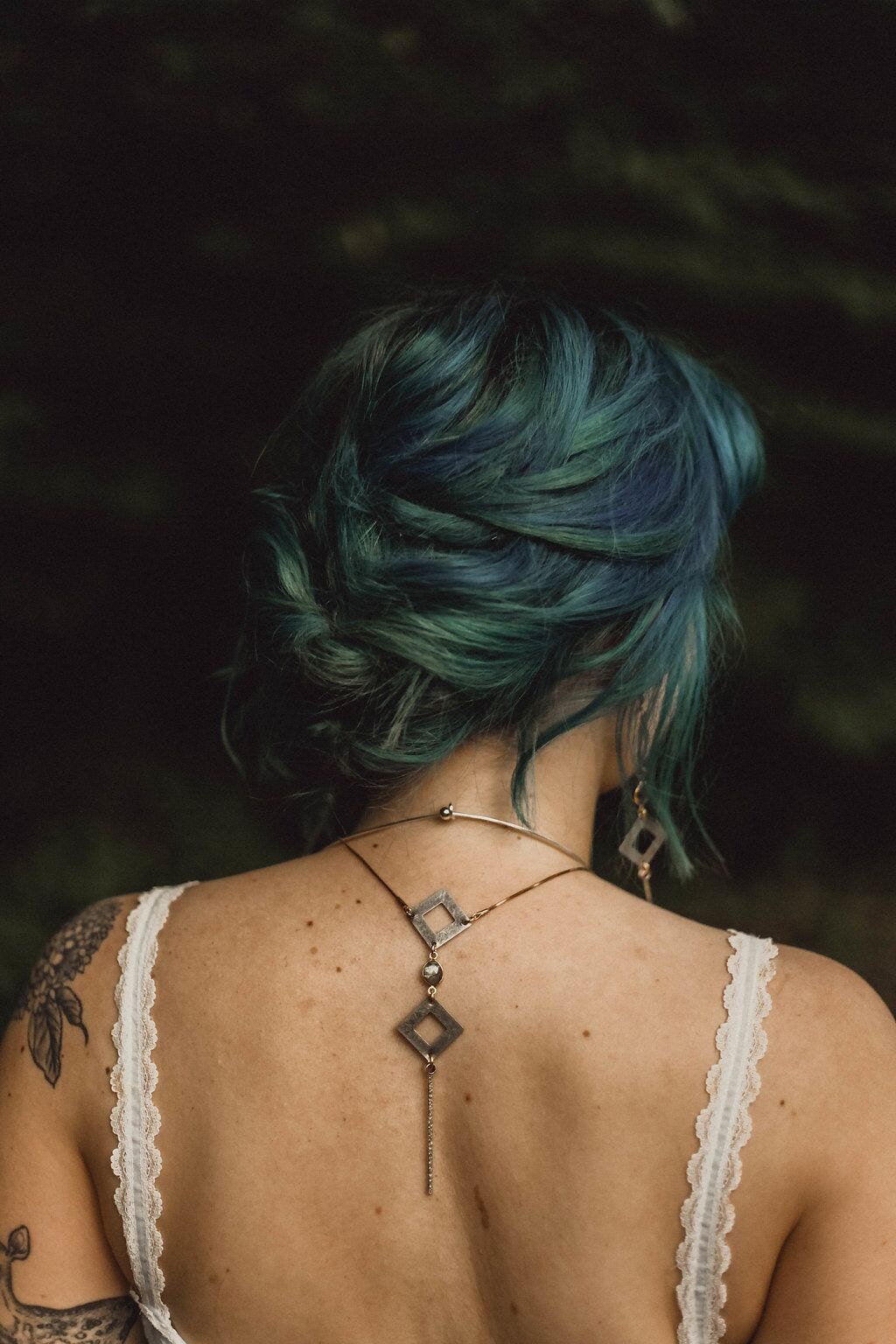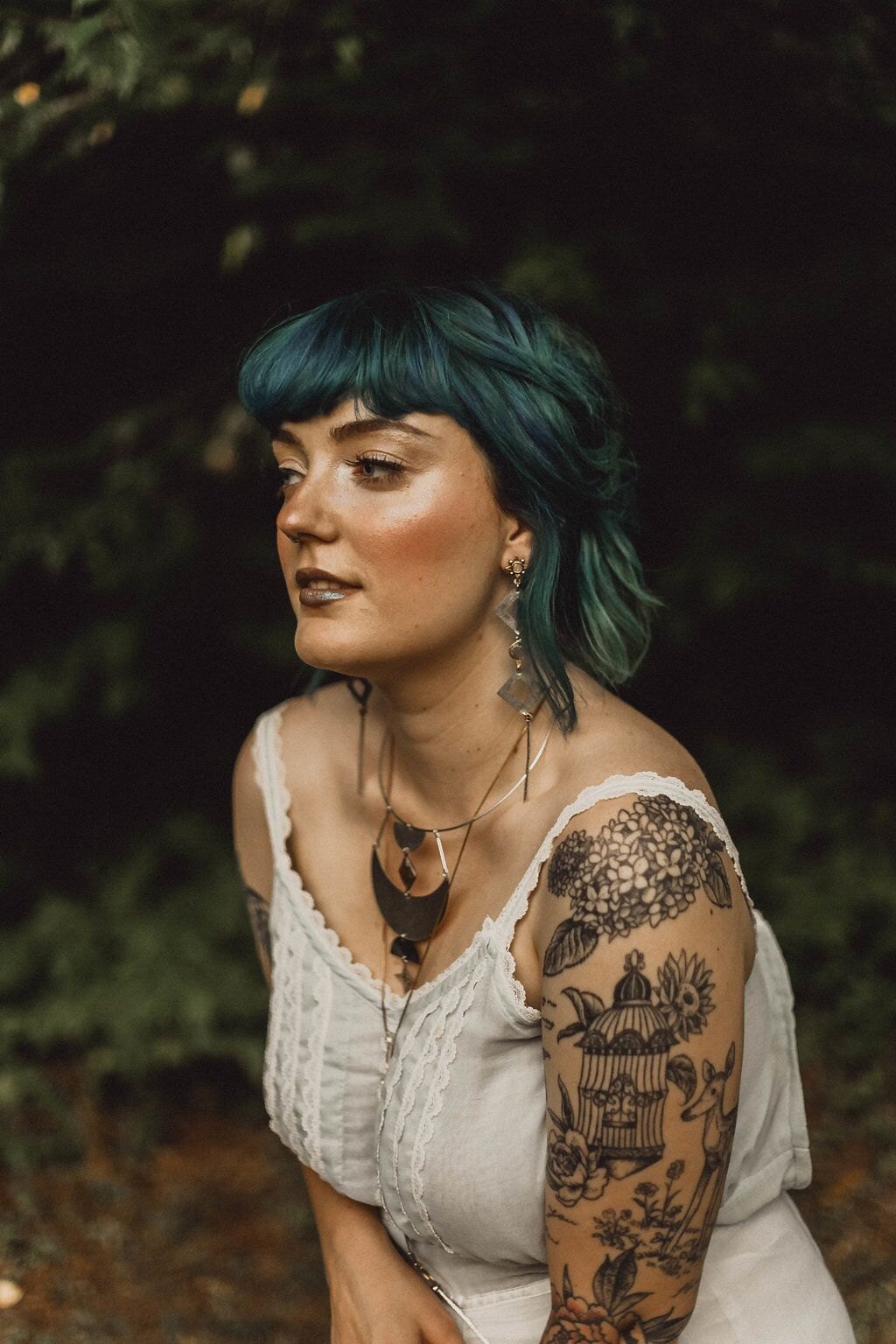 I wanted the pieces to be especially multipurposed, so I created a series of necklaces that can be worn as chokers with dangles against the back or as regular, long necklaces in the front.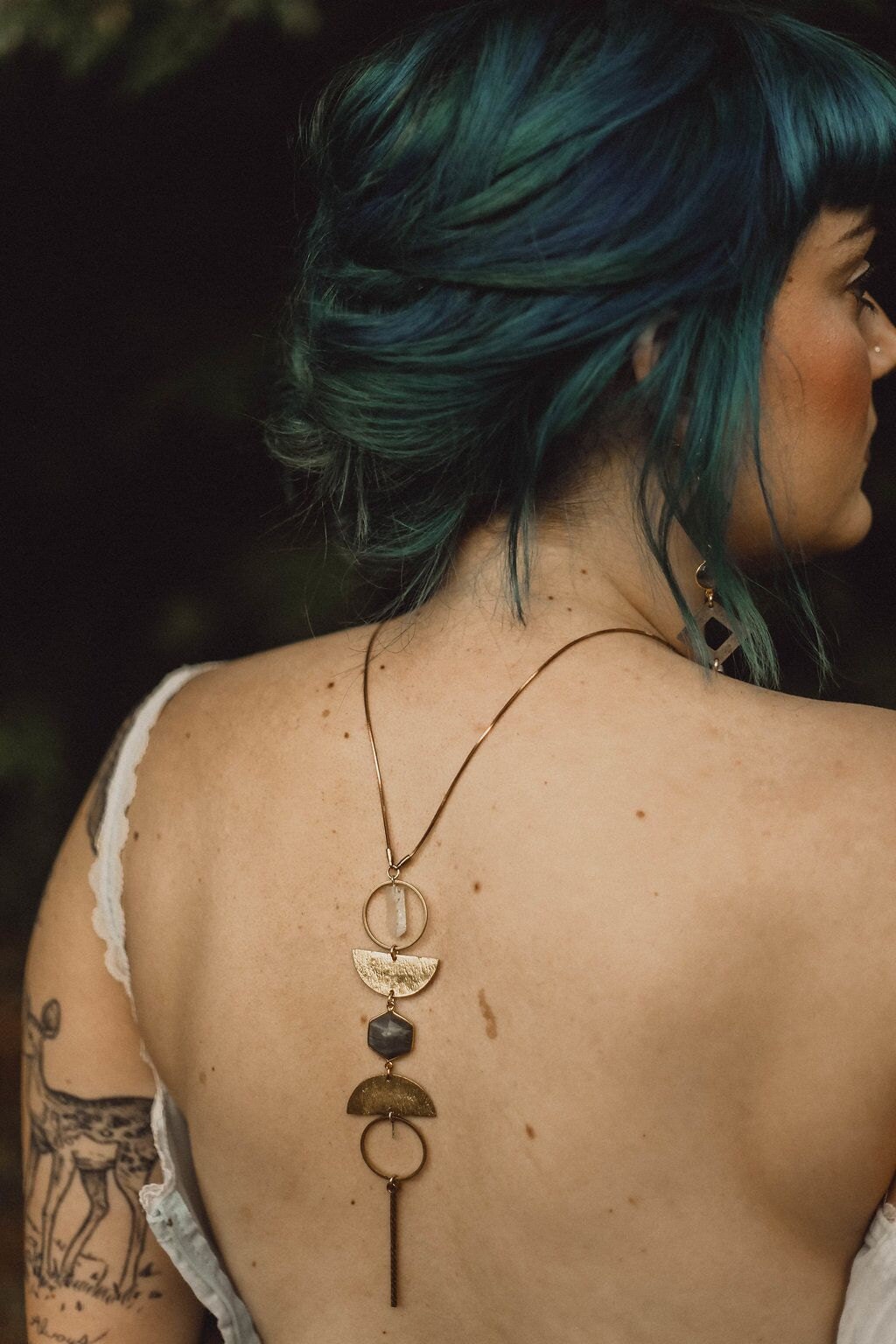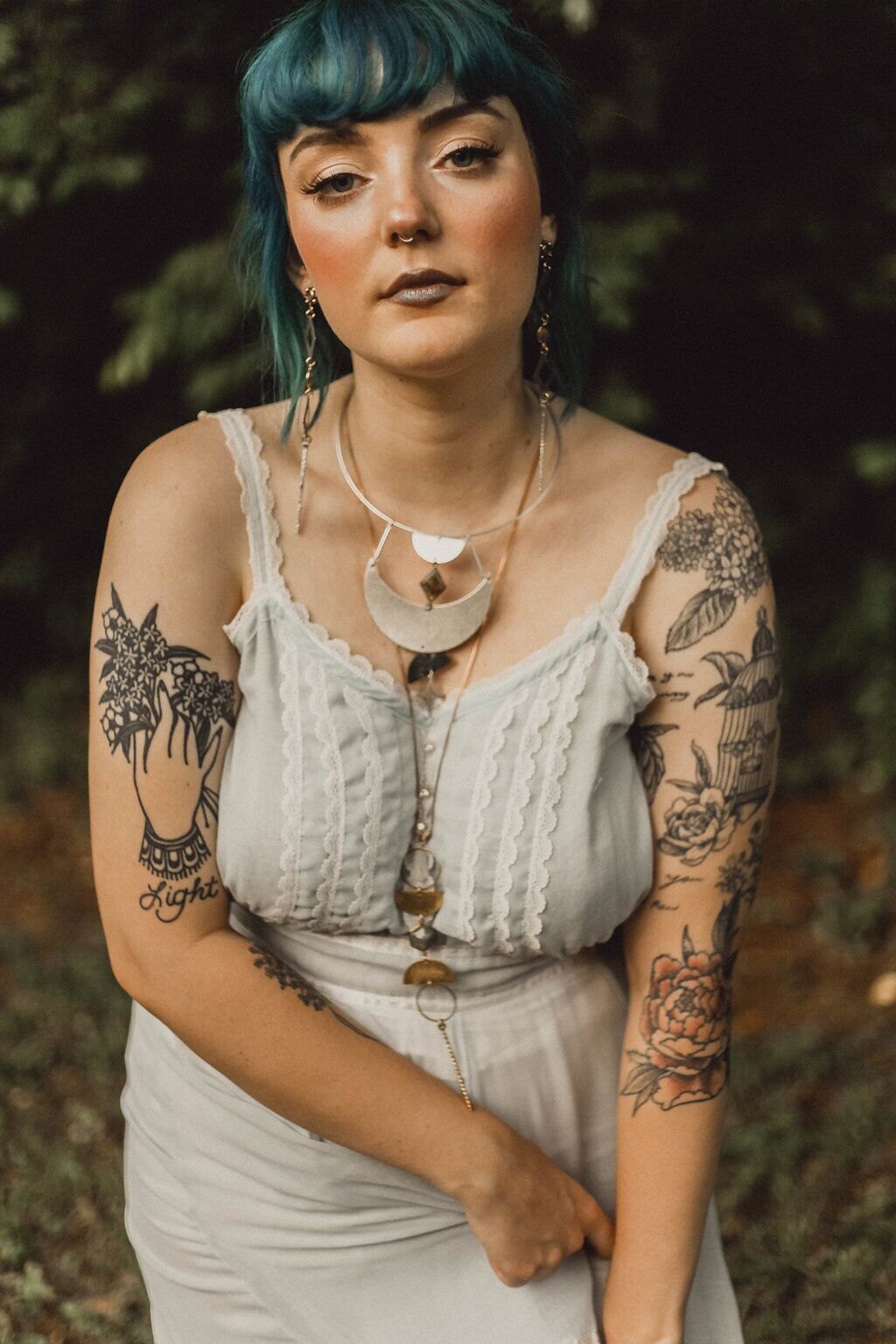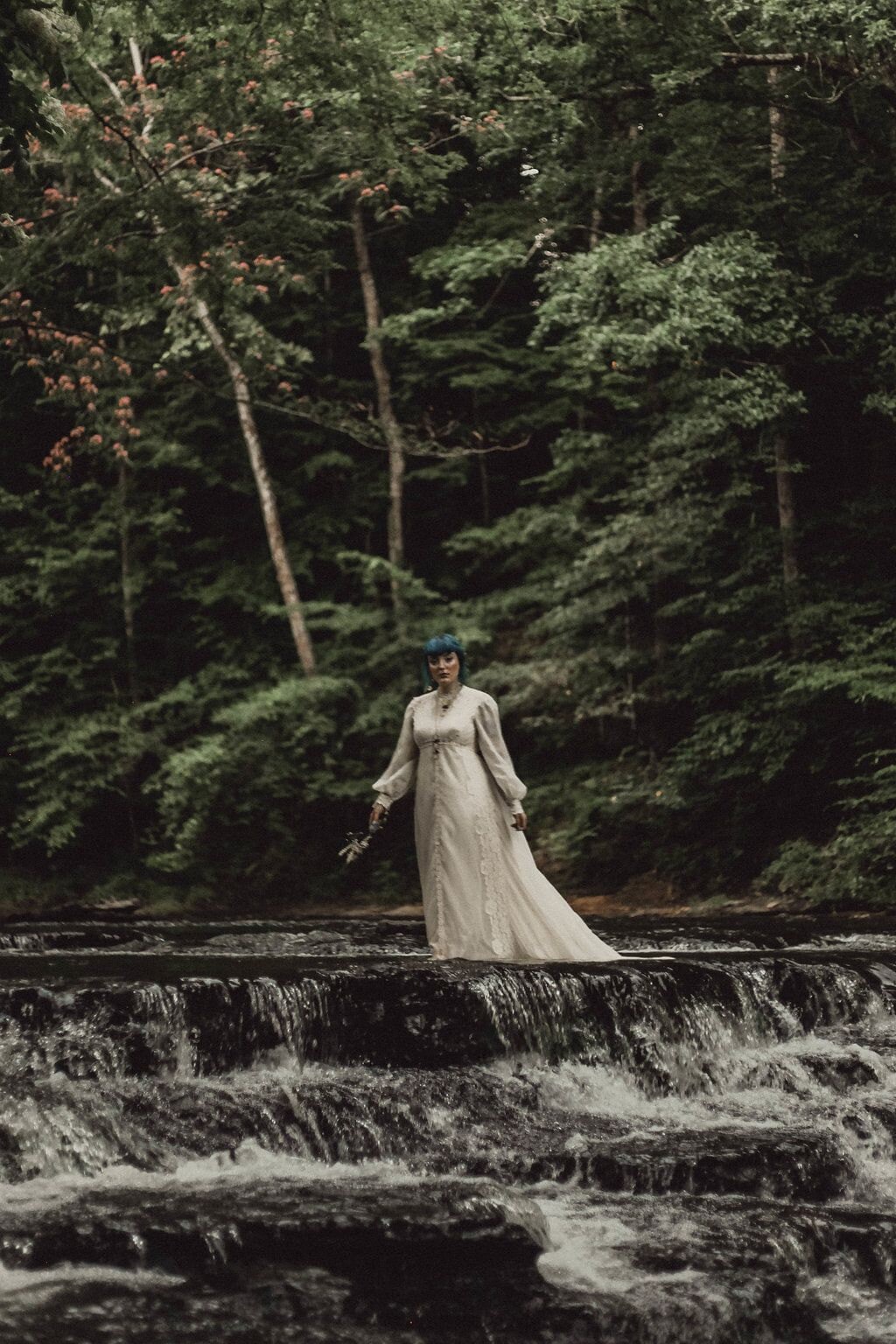 This collection celebrates the dark romance of the southern gothic genre, the celestial dreamers, and the runaway banjo brides. But, you don't have to be a bride to celebrate love and the love you have for yourself.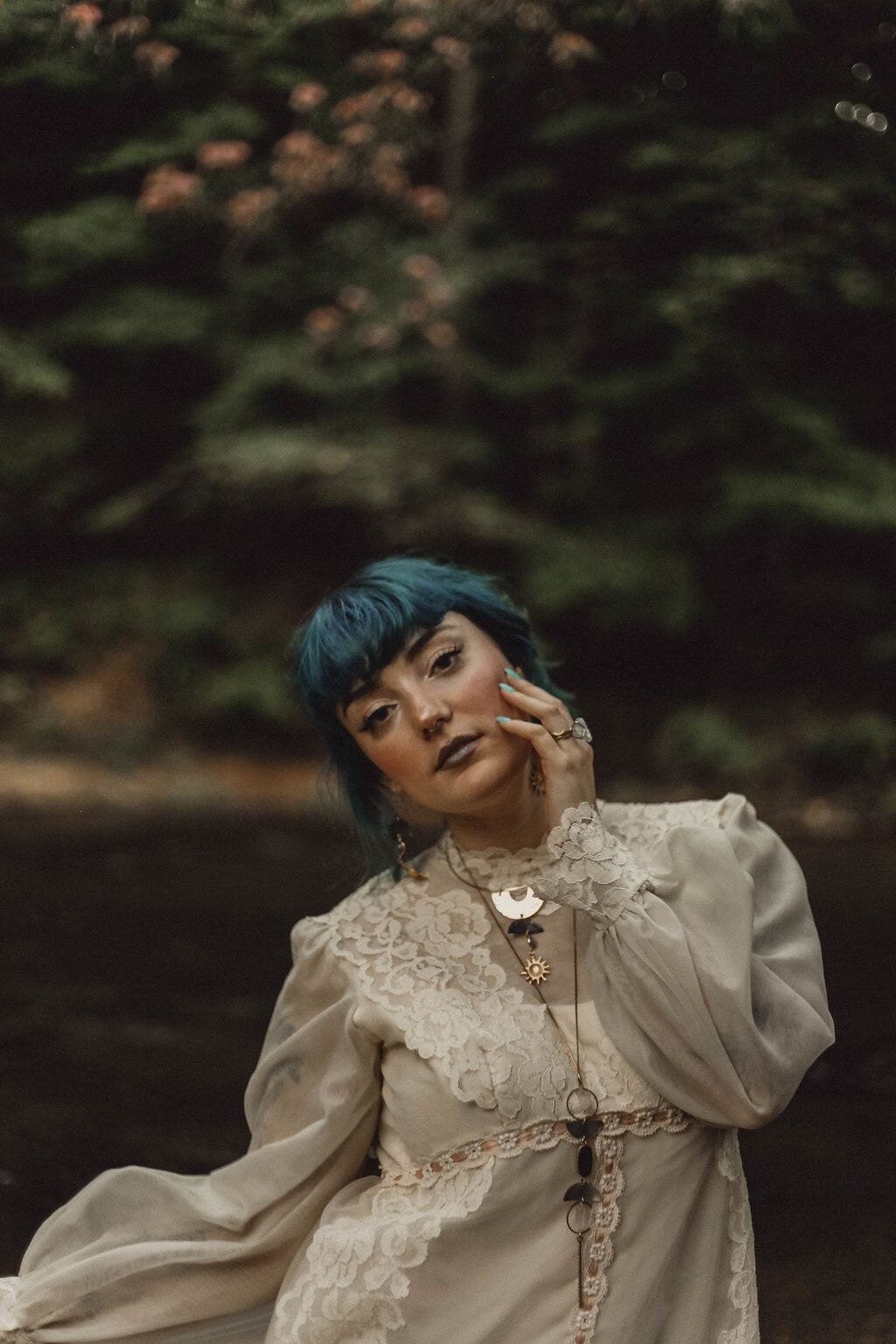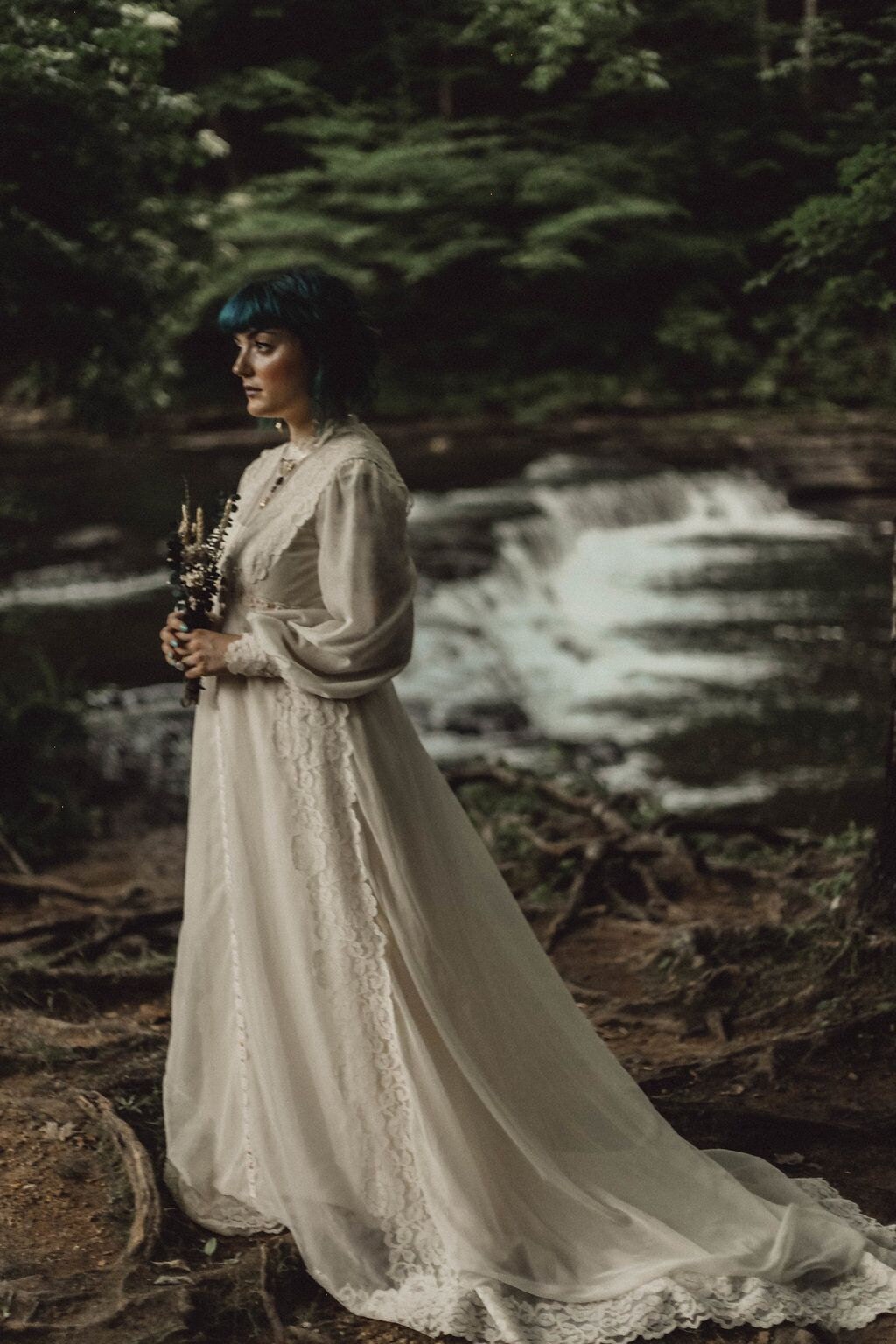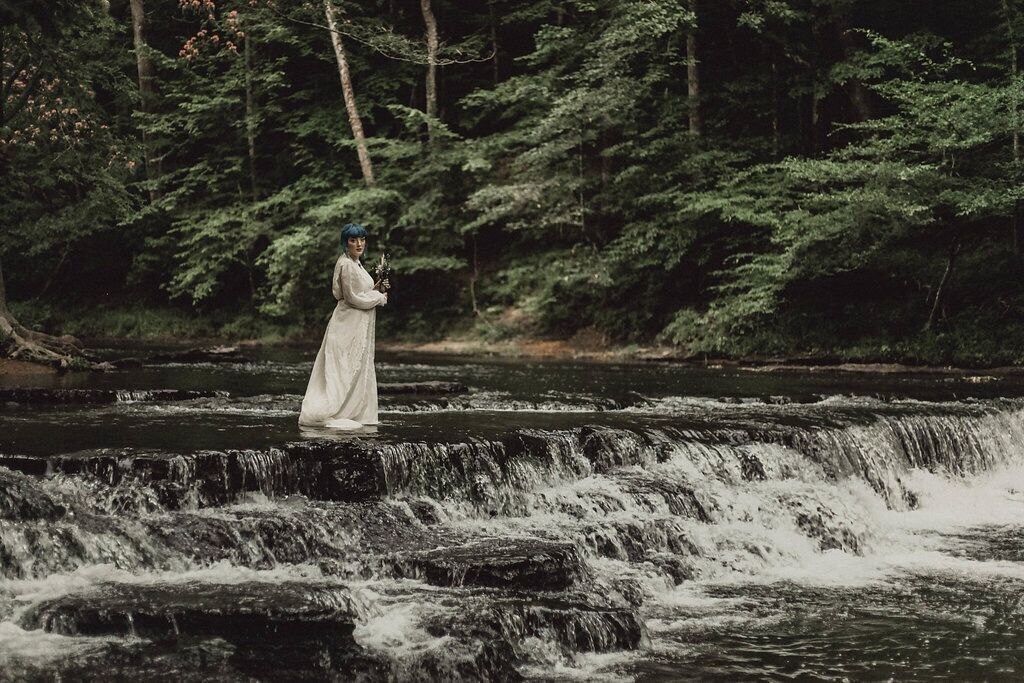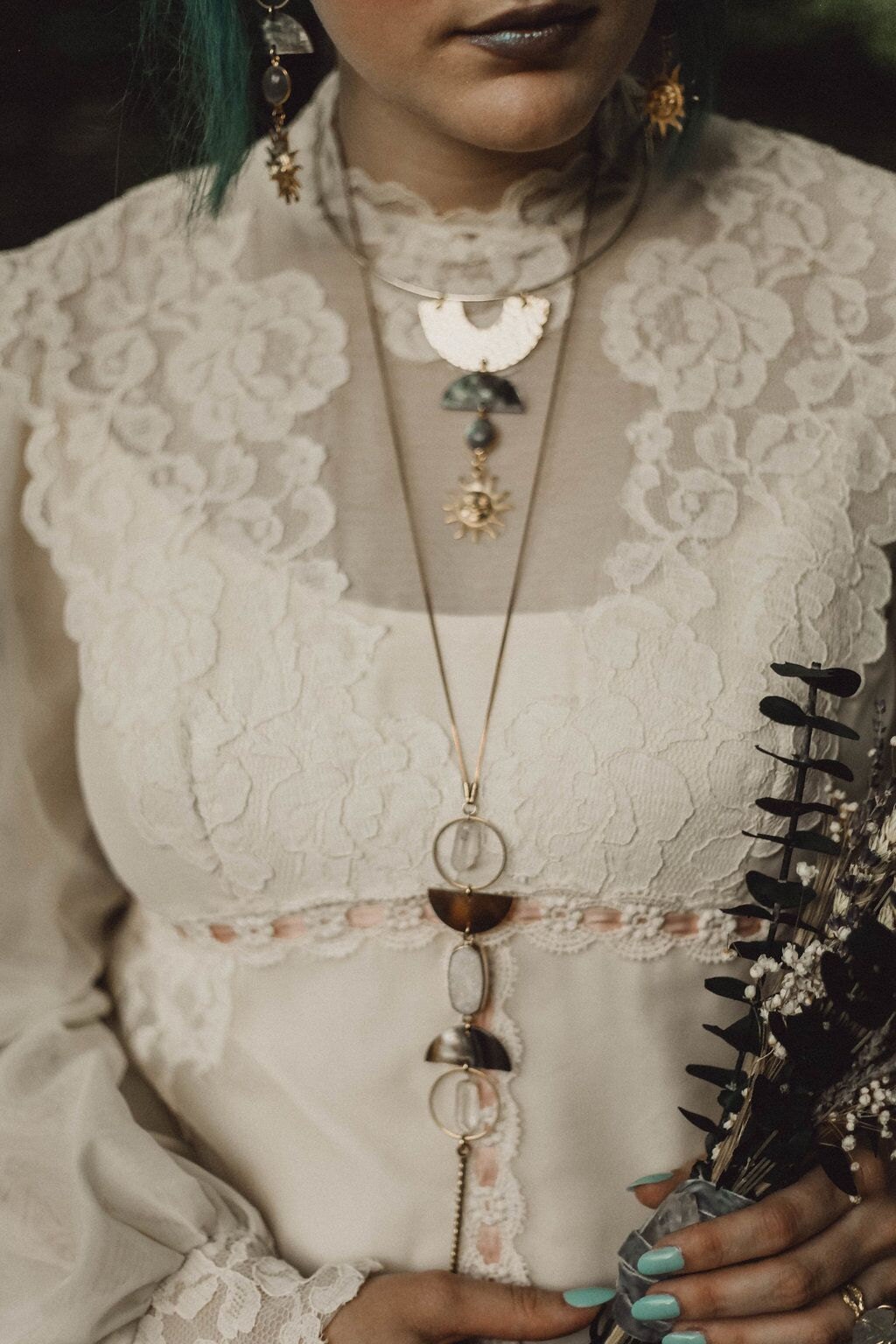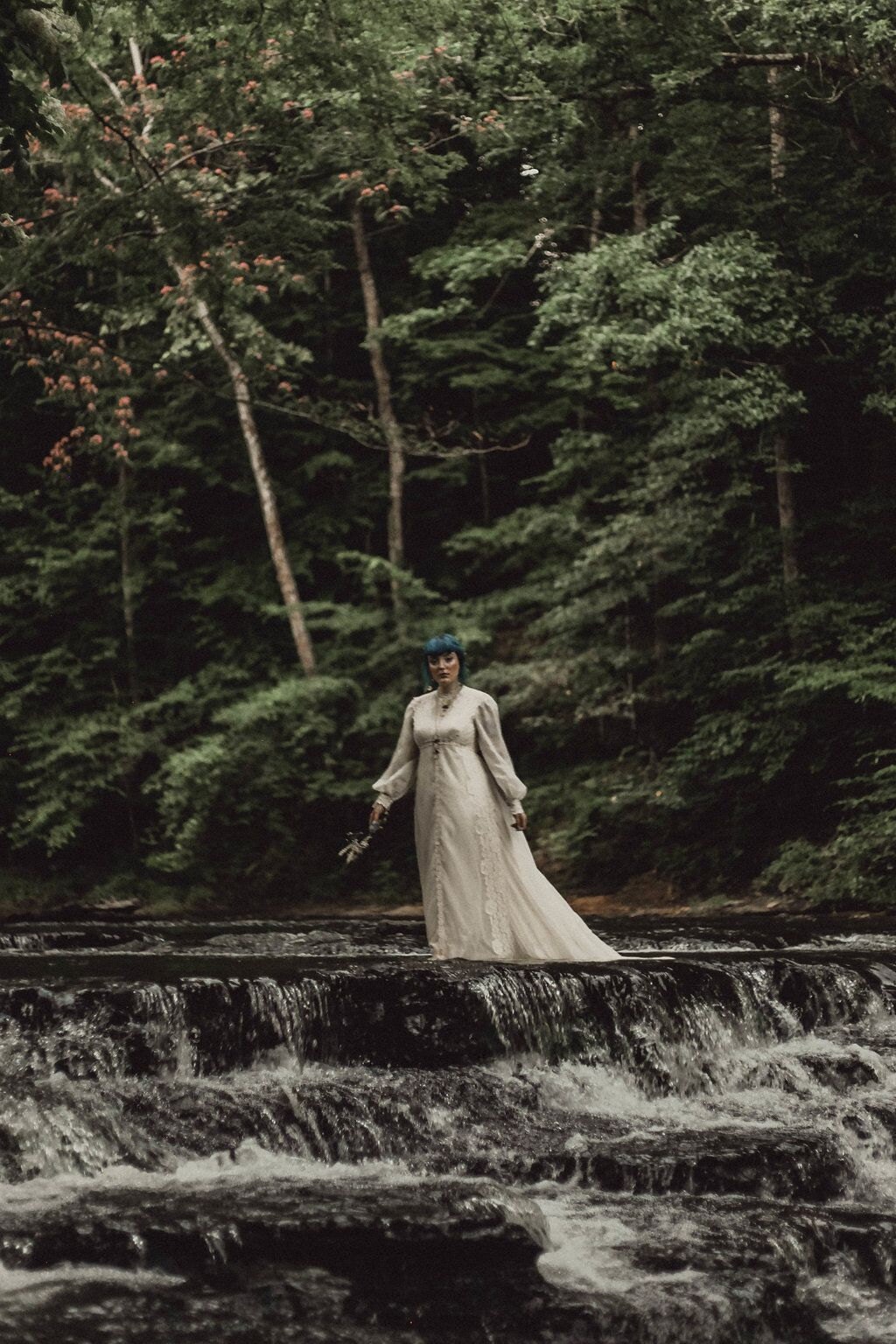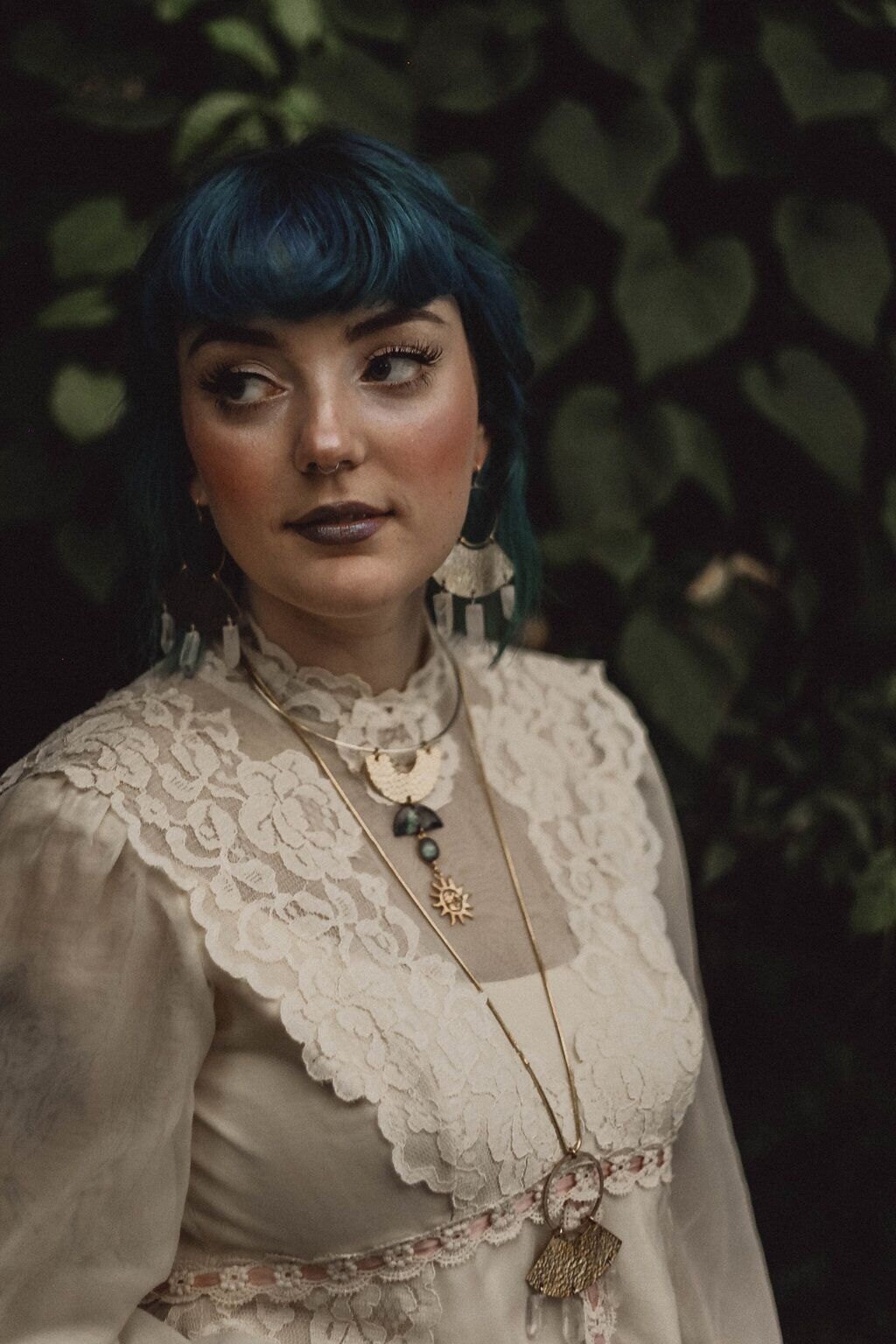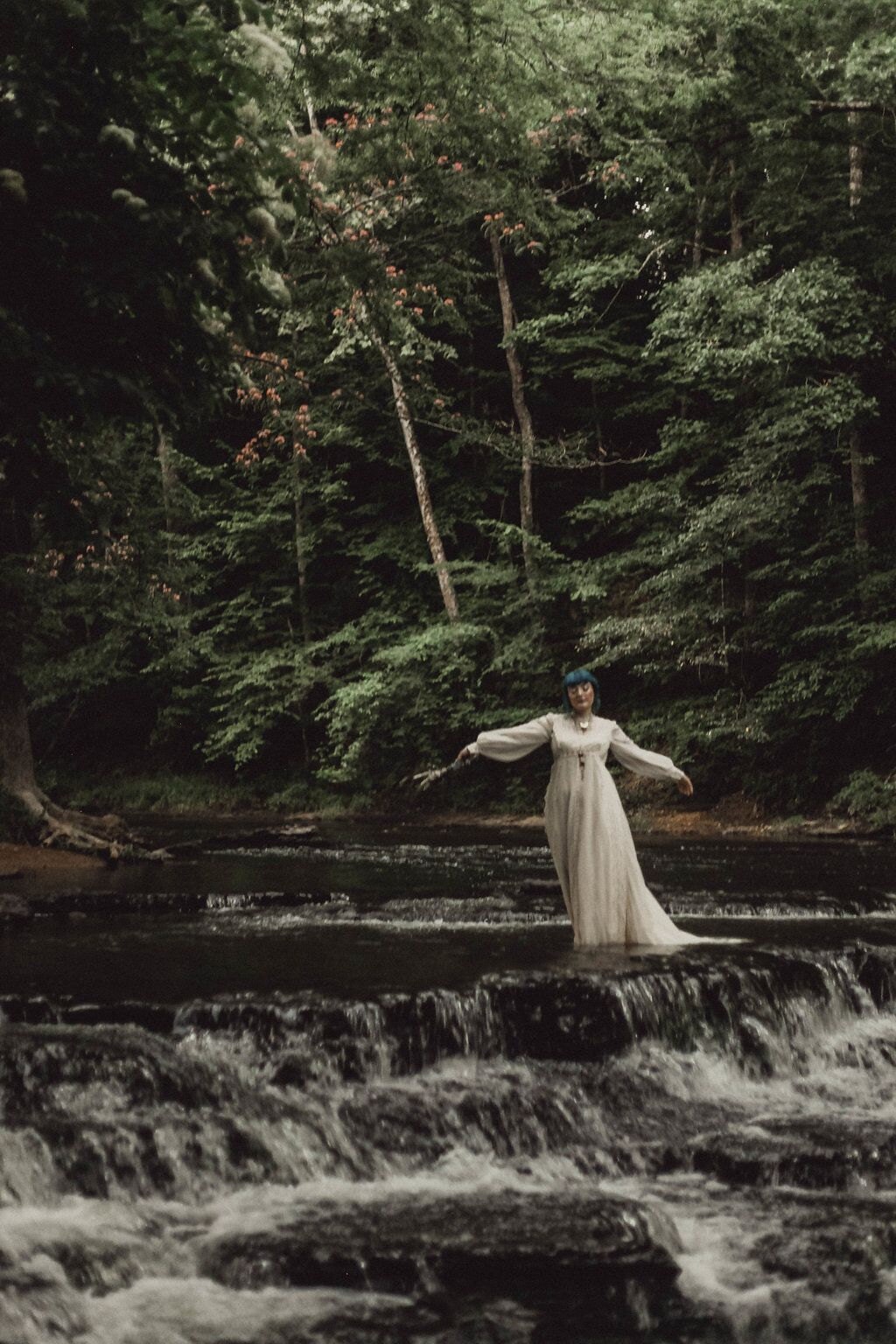 Bridal Photoshoot:
Photographer: Milly Baine of Milly Baine Photography
Videography: Luke Yates
Model: Mary Hannah of Tiny Blue Lamb
Hair: Caroline Carter
Wardrobe Curator and Jewelry Designer: Ashley Massey of The Gypsy Fawn
Assistant: Jason Hardiman
Location: David Crockett State Park in Lawrenceburg, Tennessee