Welcome to Nashville, the city of dreamers and make believers...where city cowboys roam and city witches get shit done.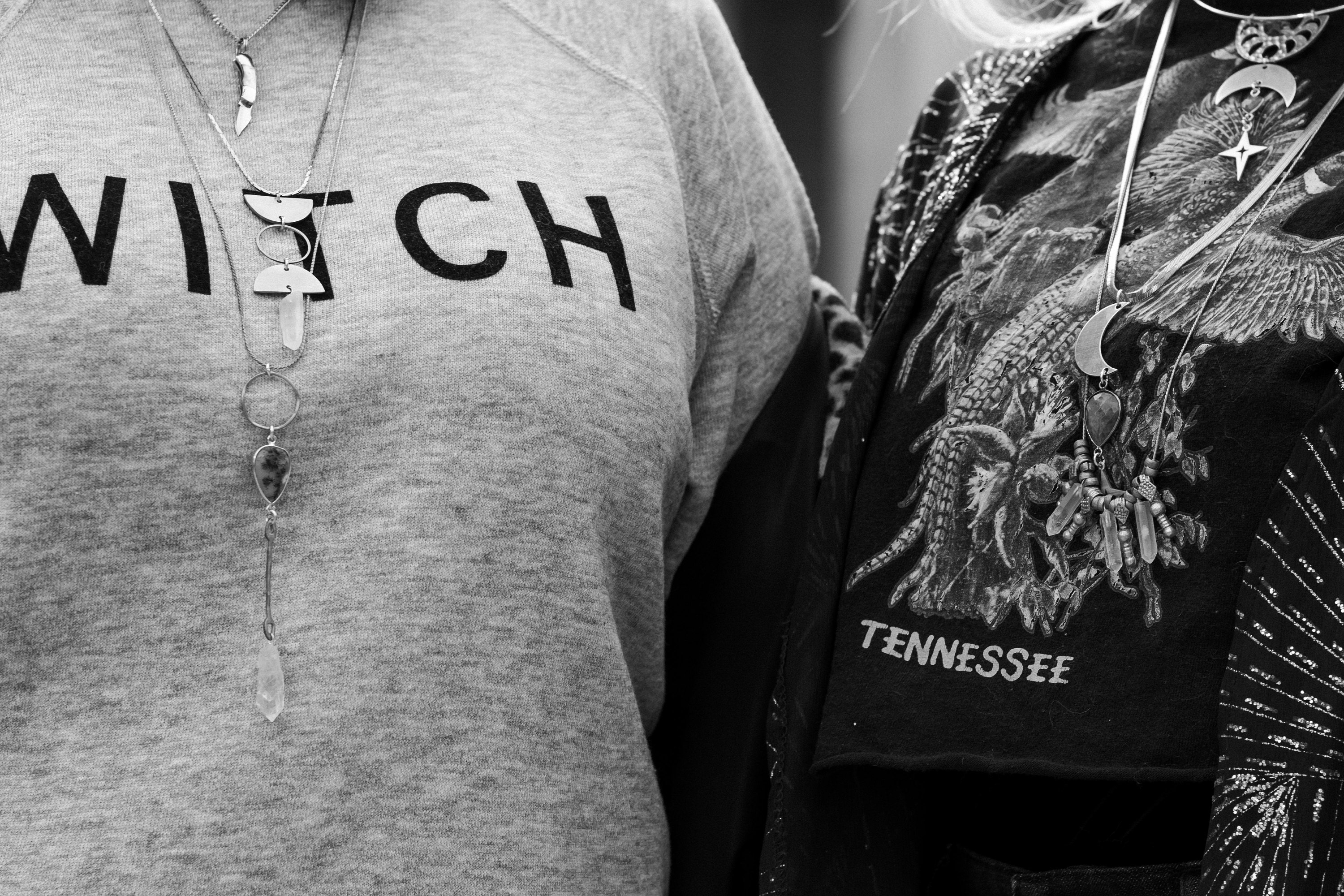 A witch in the city casts spells on cracked sidewalks...She smudges the traffic to clear a path for her departure...and she dances under skyscrapers that tower over her.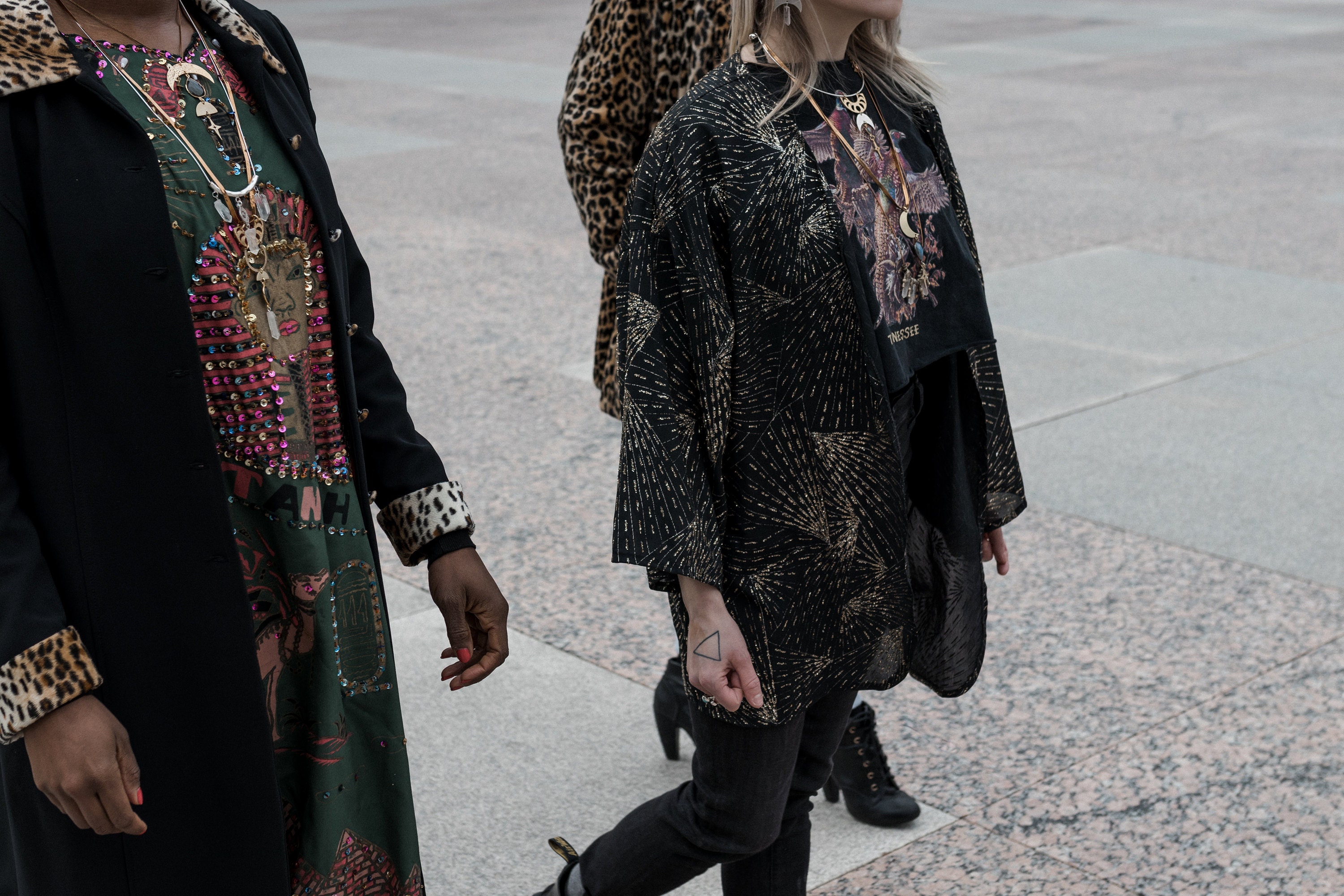 Three magical women came together to adorn themselves with jewels of labradorite, quartz, and moonstone. These magic makers all have their own talents, businesses, and dreams that they pursue every day in the city of Nashville.
MEET VALERI: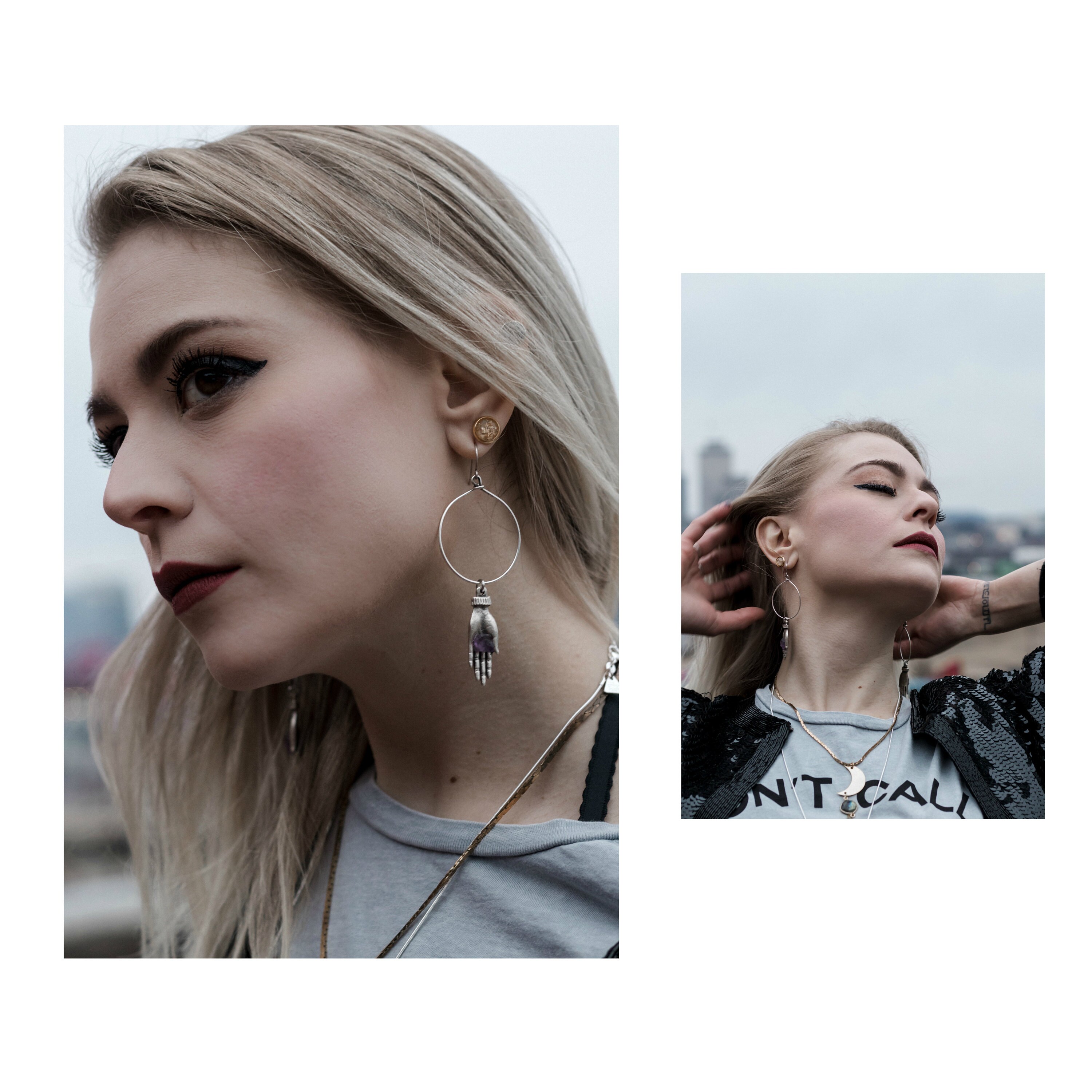 Valeri is the store manager of the locally owned, ethical boutique Native + Nomad in Hillsboro Village (which is also a stockist of The Gypsy Fawn Jewelry).  She styled the clothing looks for this shoot and also owns her own online clothing shop called Luna & Fog Vintage.  
She is a Midwestern girl from Milwaukee, Wisconsin who describes herself as, "compassionate as she is sassy."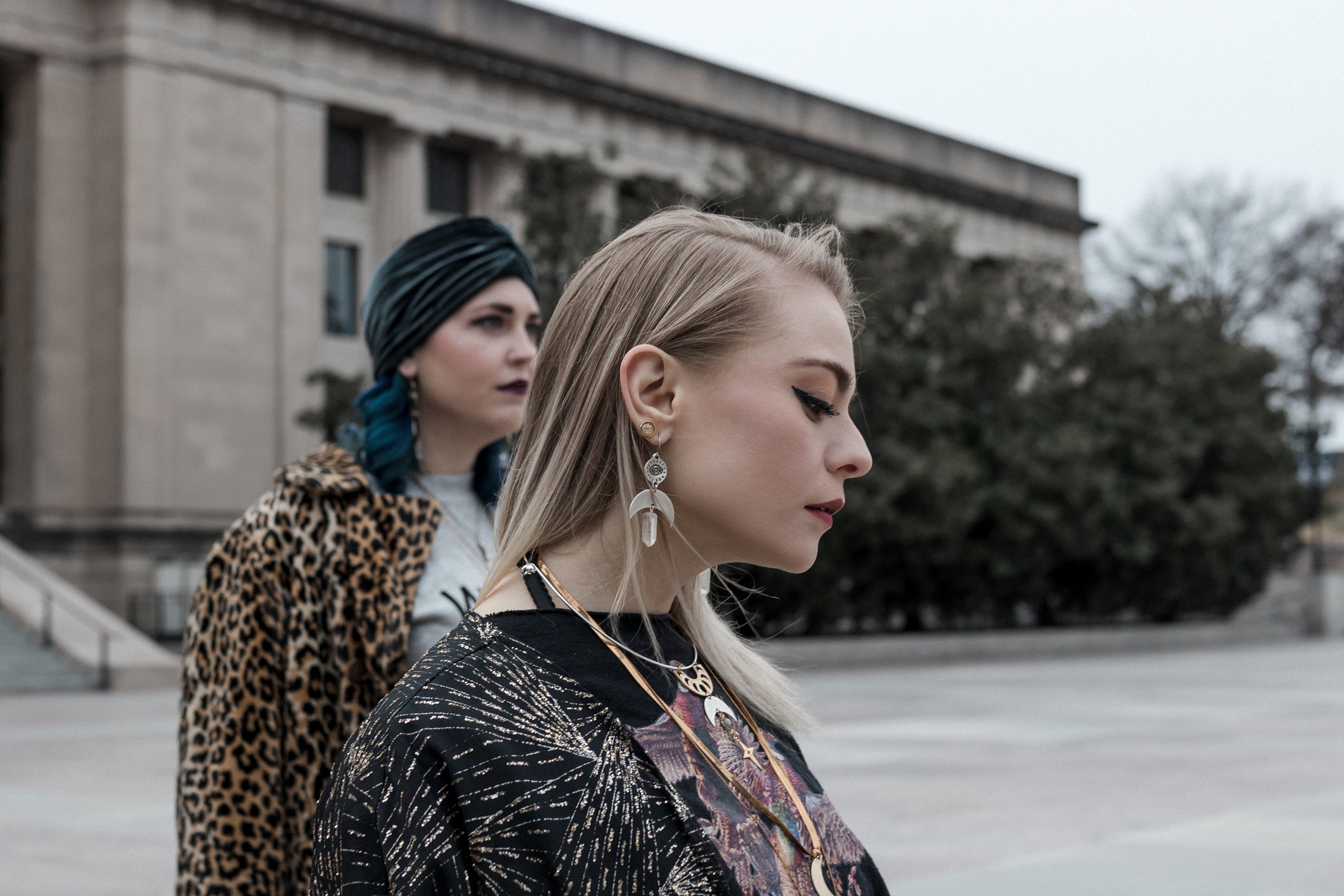 She loves animals and has two cat familiars and two dog familiars.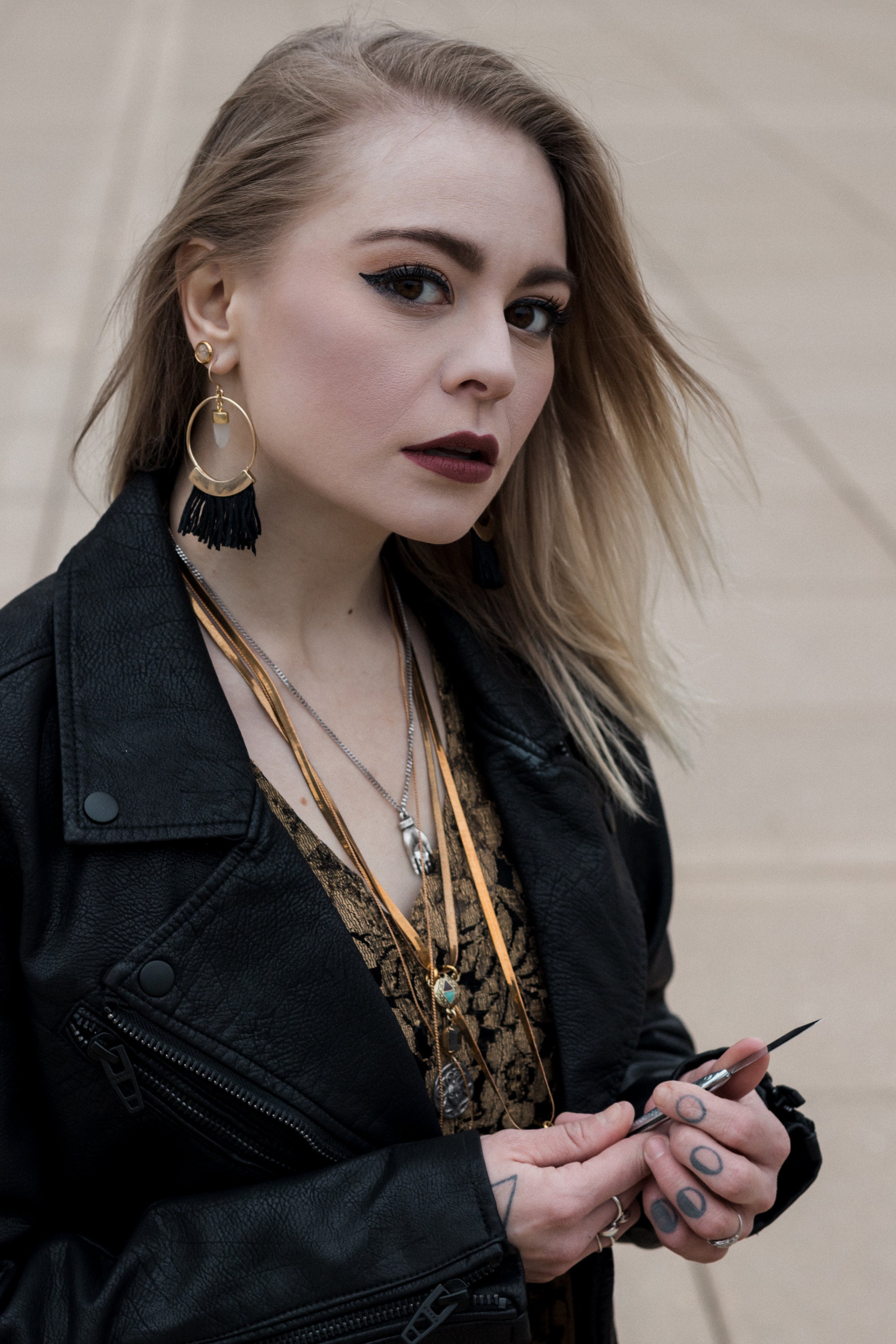 She listens to legitimately depressing music because sad music is the best, as she says. Despite her sad music taste, she always greets you with a kind and happy demeanor, even when holding a knife necklace.  
In addition to working full-time at Native + Nomad, selling vintage, and taking care of her animals, she also recently went back to college like the badass that she is.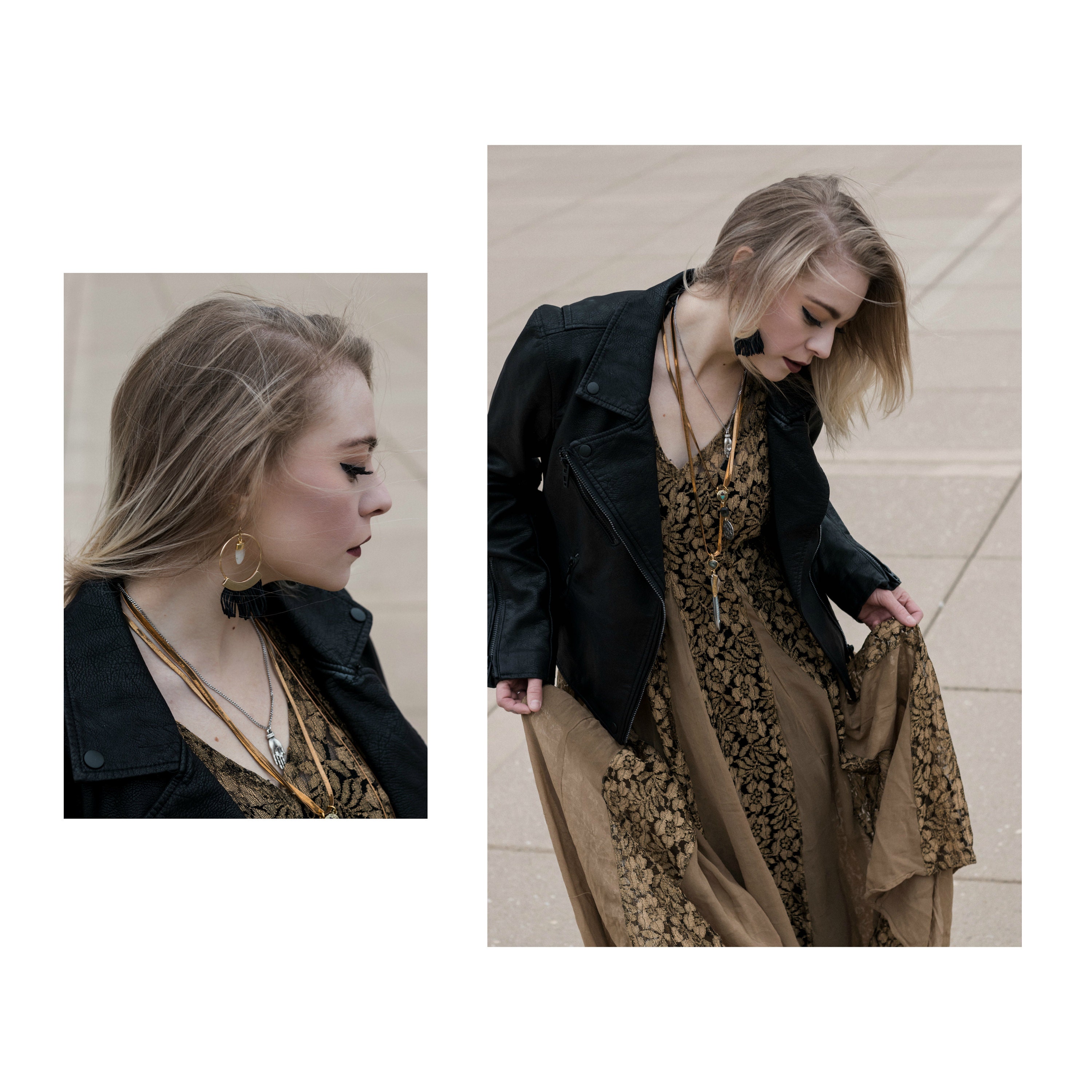 Valeri is a city witch because she is a boss.  She also works magic with styling clothes, and is someone you can depend on to get shit done. You can check out her styling talents + vintage clothing on Instagram @lunaandfogvintage.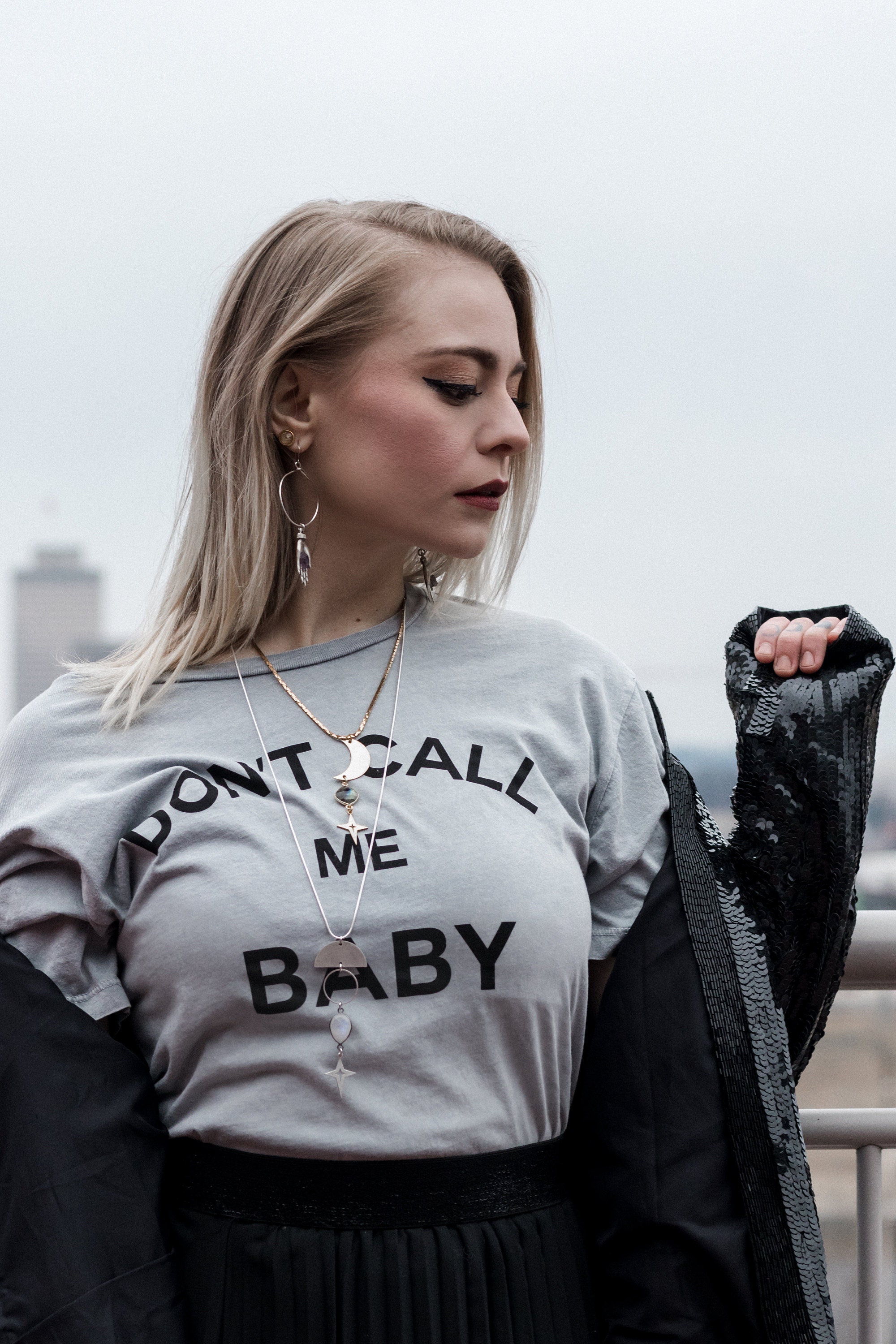 MEET MANDY:
Mandy is the co-owner and writer of ExtraOrdinary Oracle, an independently published divination deck that transforms the mundane into magick.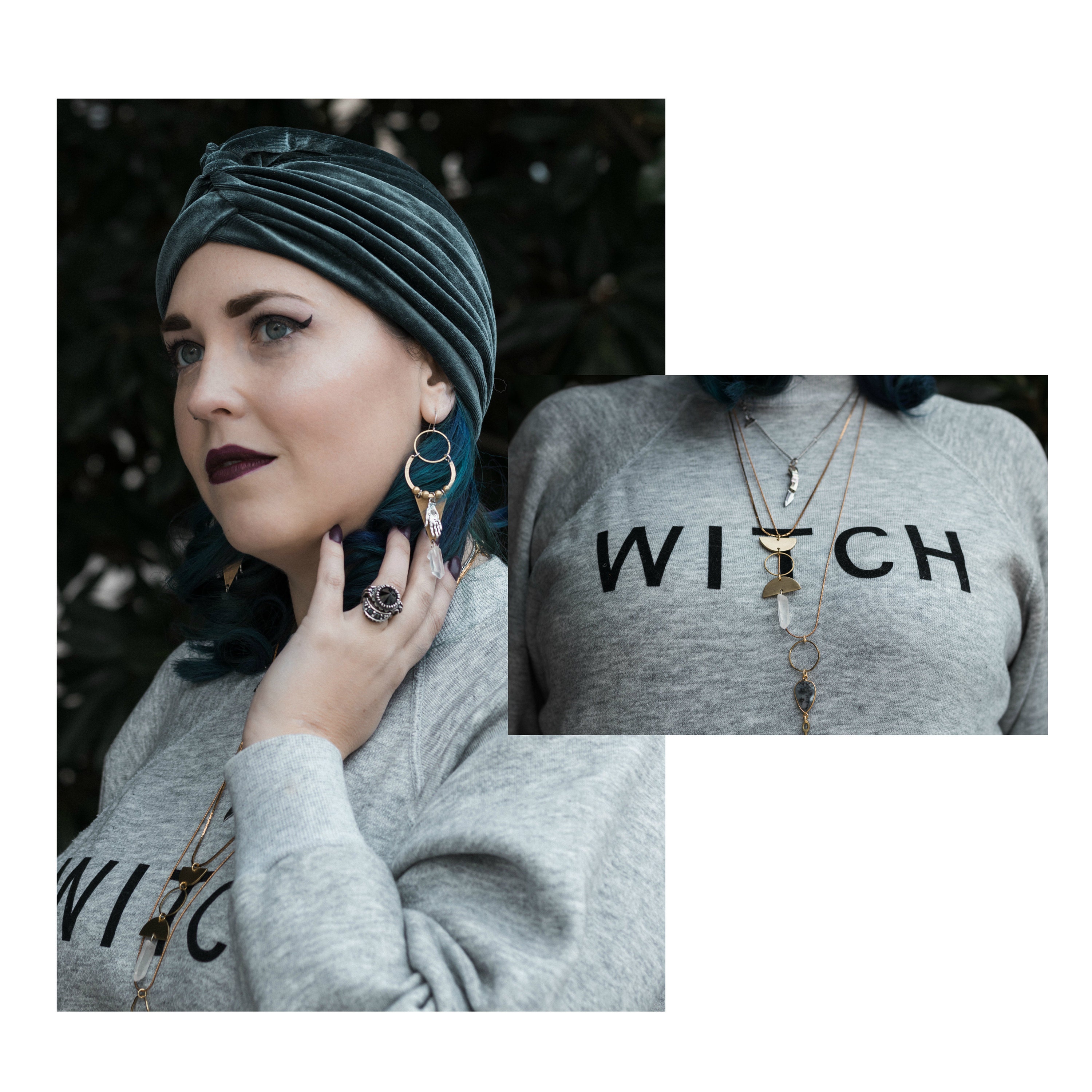 In addition to being the writer for ExtraOrdinary Oracle, she is also a longtime witch and intuitive reader.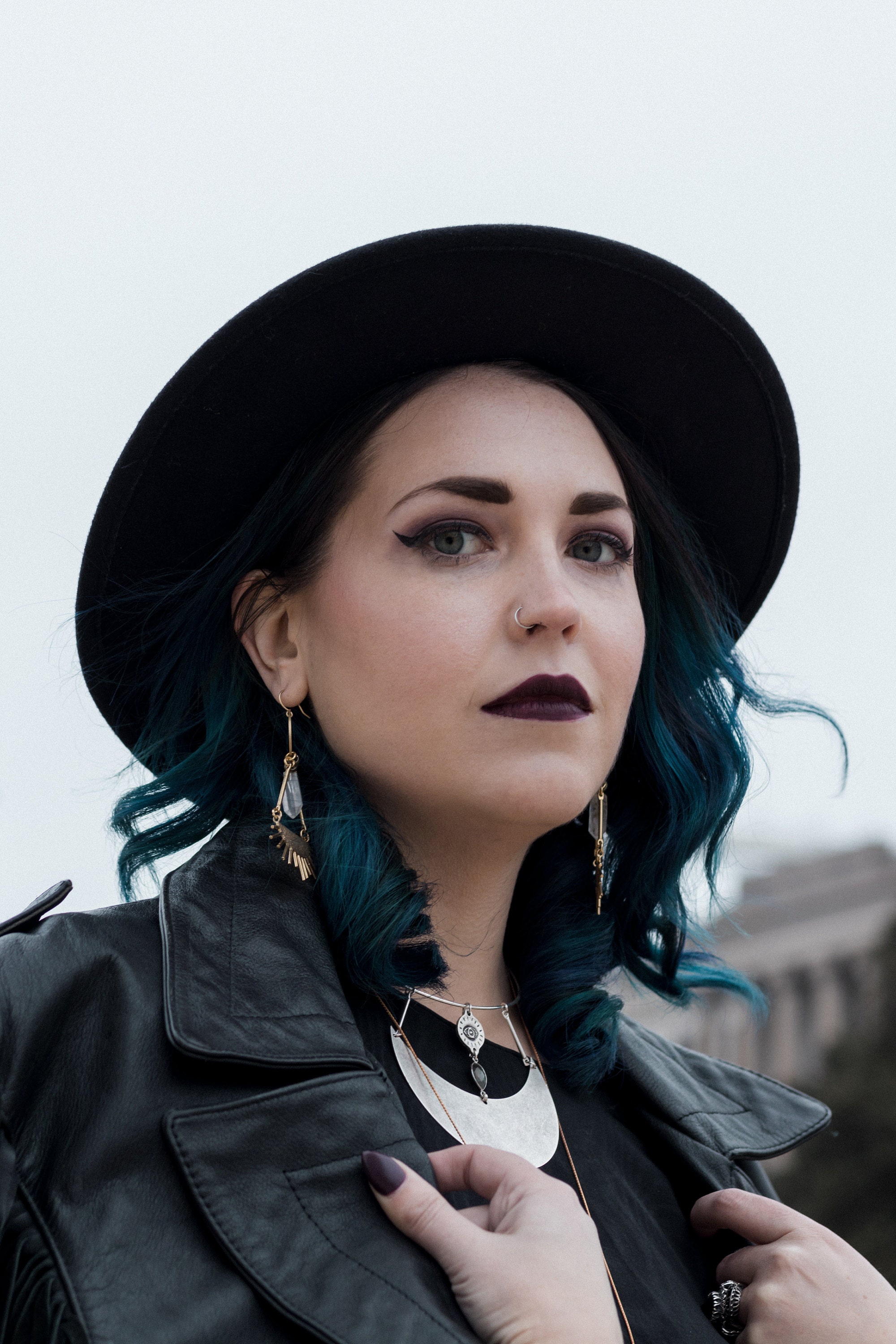 She is on a mission to reframe magick from the exclusively esoteric to the inclusive everyday.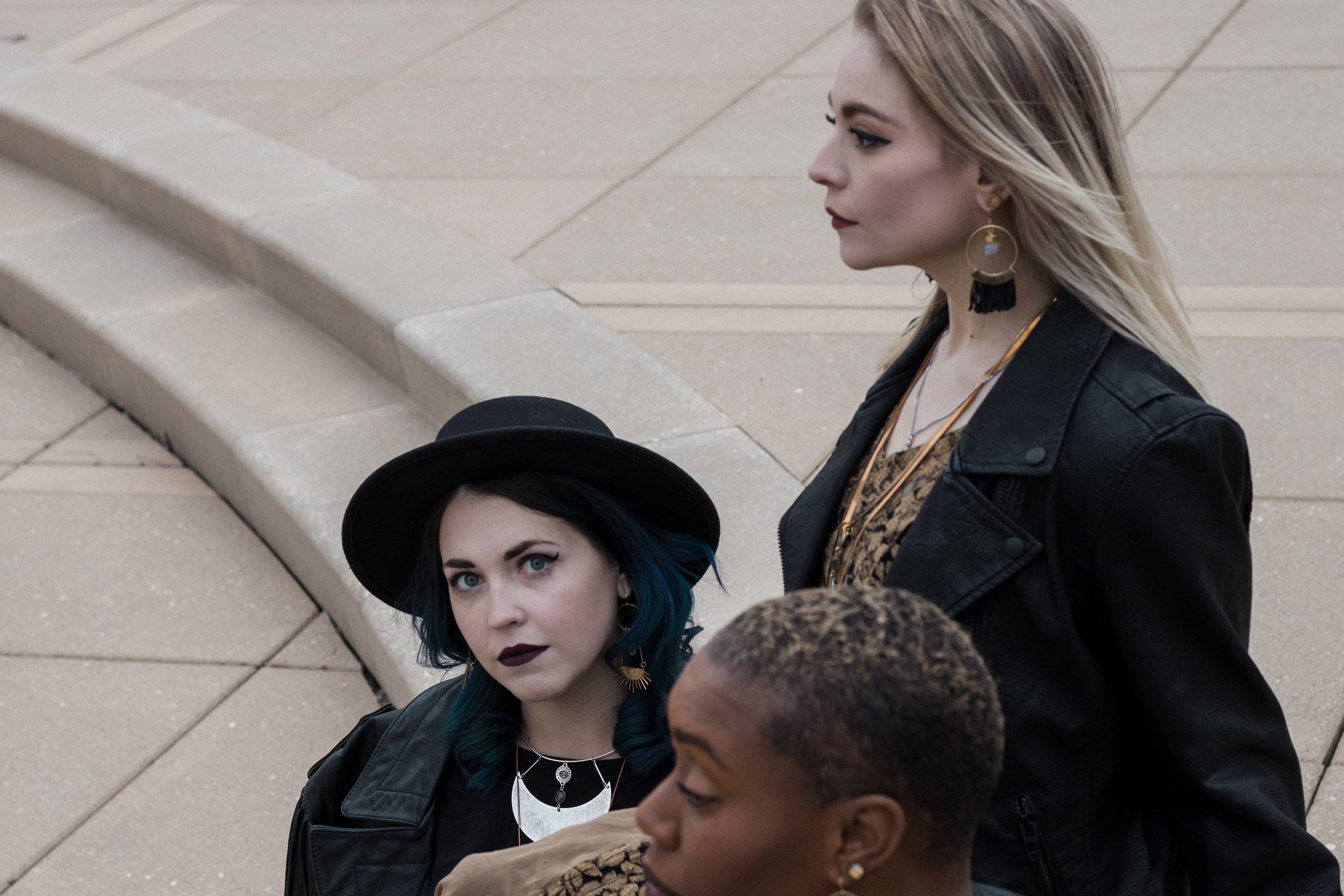 You can find her in her Nashville studio blending practical wisdom into significant personal rituals. Mandy also finds particular pleasure in celebrating the archetypal witch.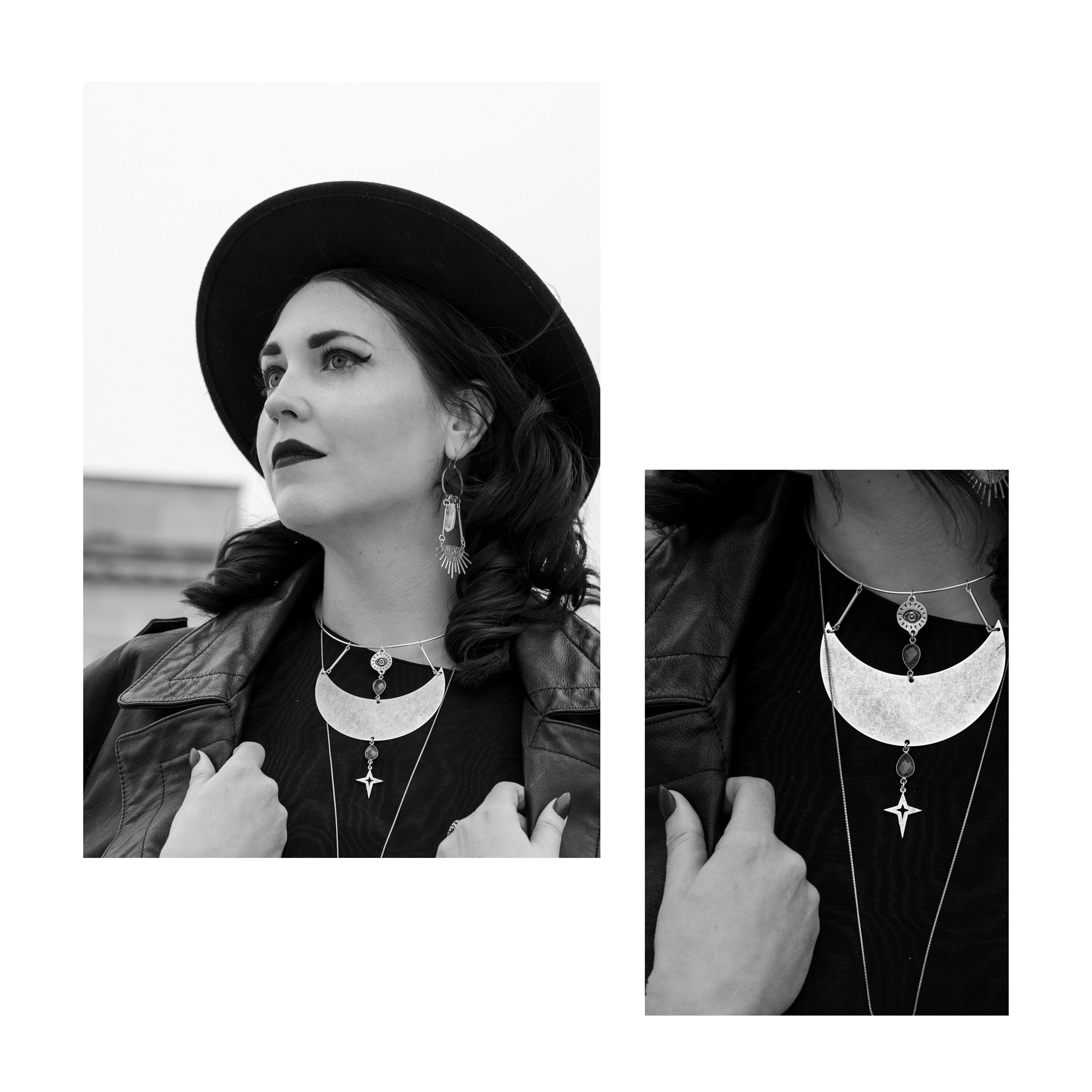 Be on the lookout soon for a special collaborative project with ExtraOrdinary Oracle + The Gypsy Fawn. You can follow along on Mandy's magical journey on Instagram @extraordinaryoracle.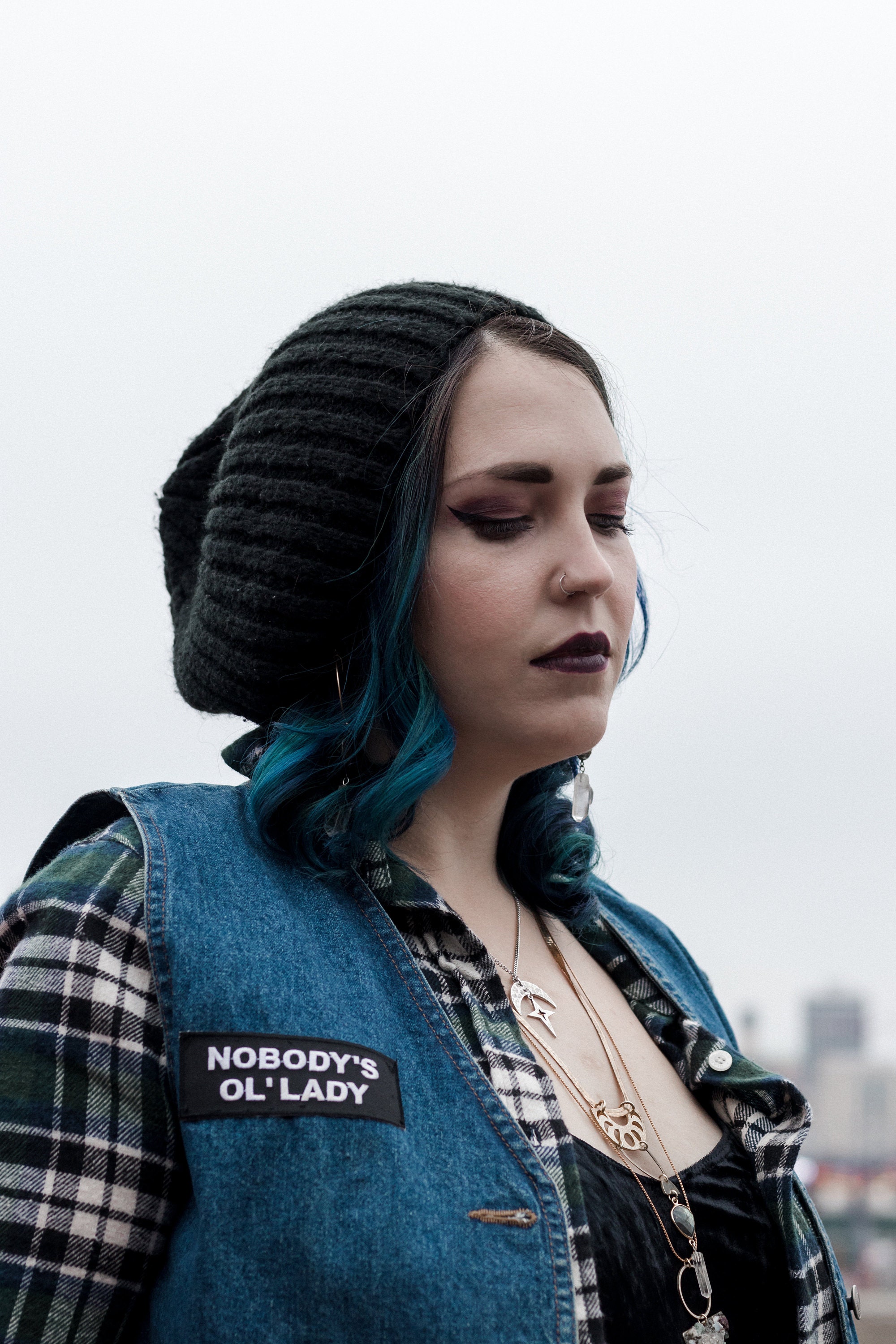 MEET ALETA: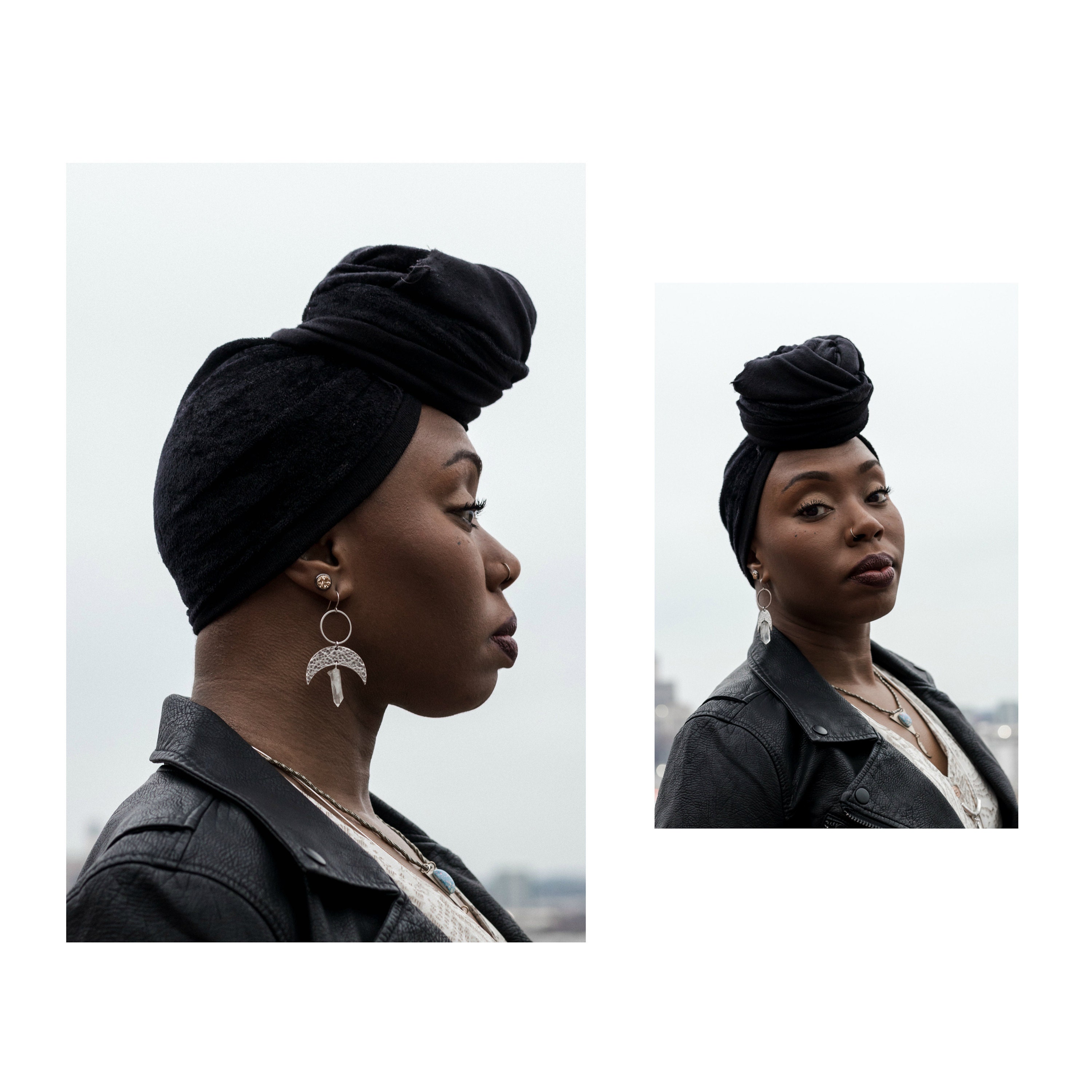 Aleta is a multi-dimensional artist residing in Nashville.  She is an actor, singer, songwriter, comedian, and content creator of her own web series.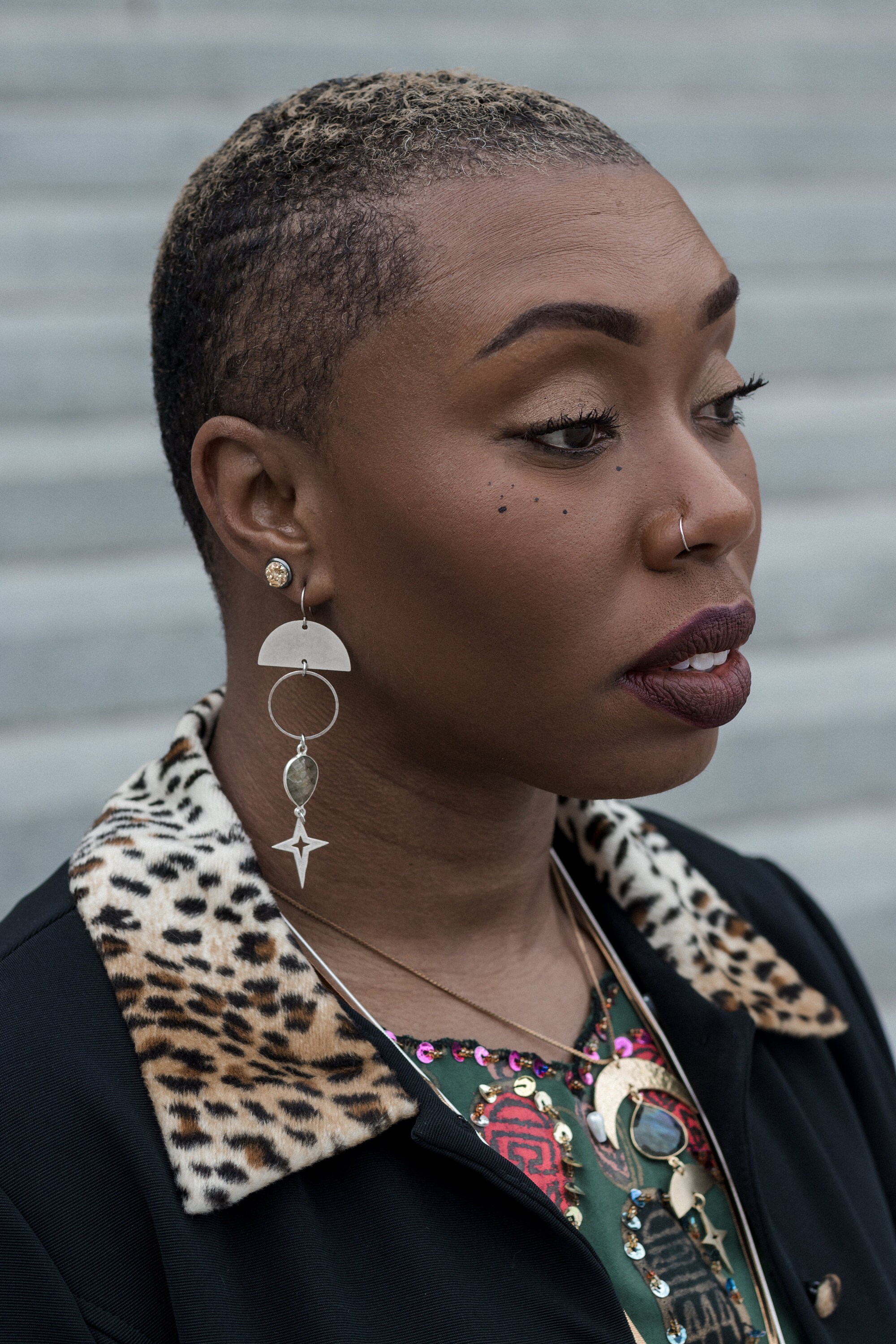 While you can often find Aleta crafting and creating hilarious jokes and skits, she also is passionate about contemporary issues and positive social change.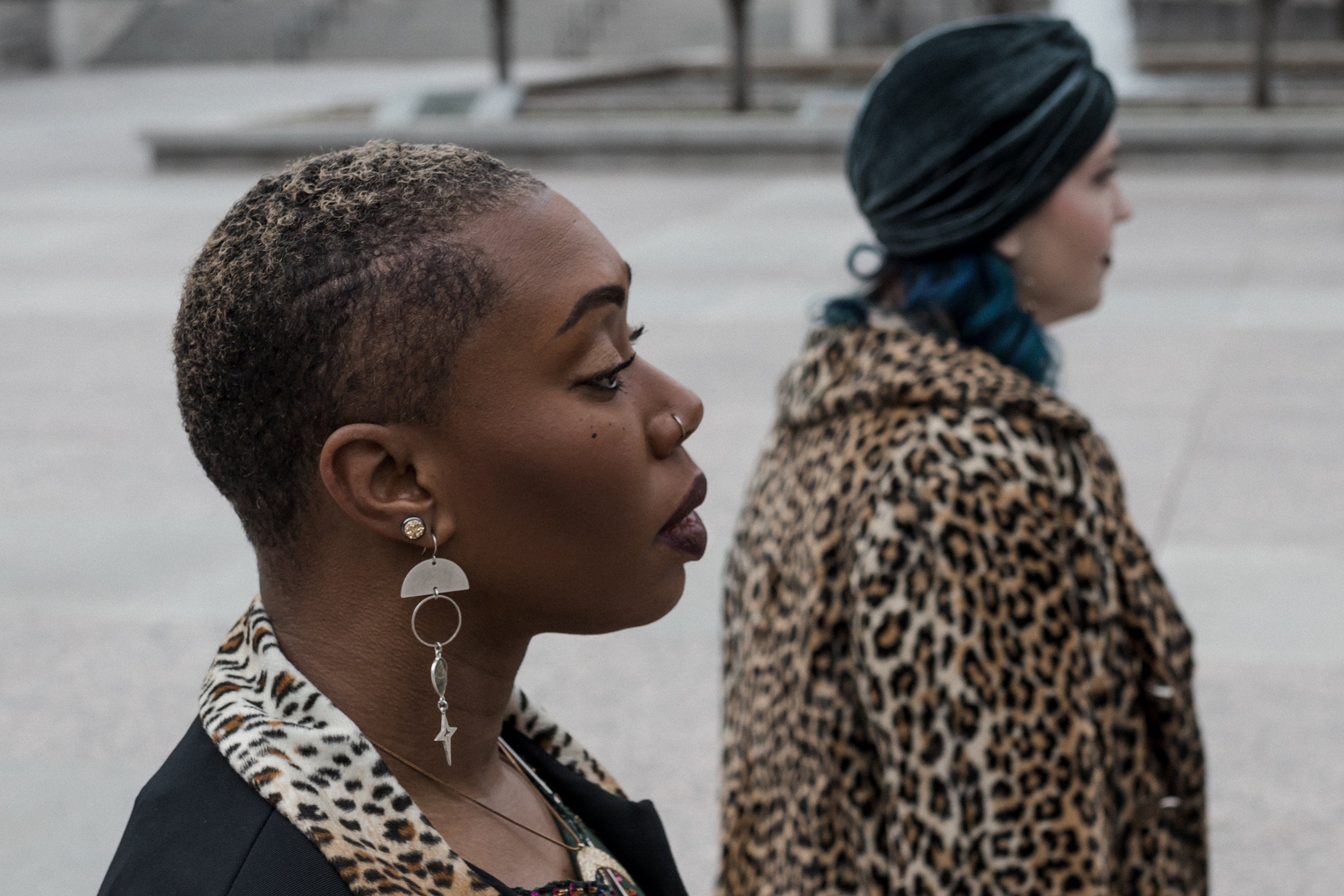 Her positive spirit is a joy to be around and she is sure to make even the baddest witch in the city crack a smile.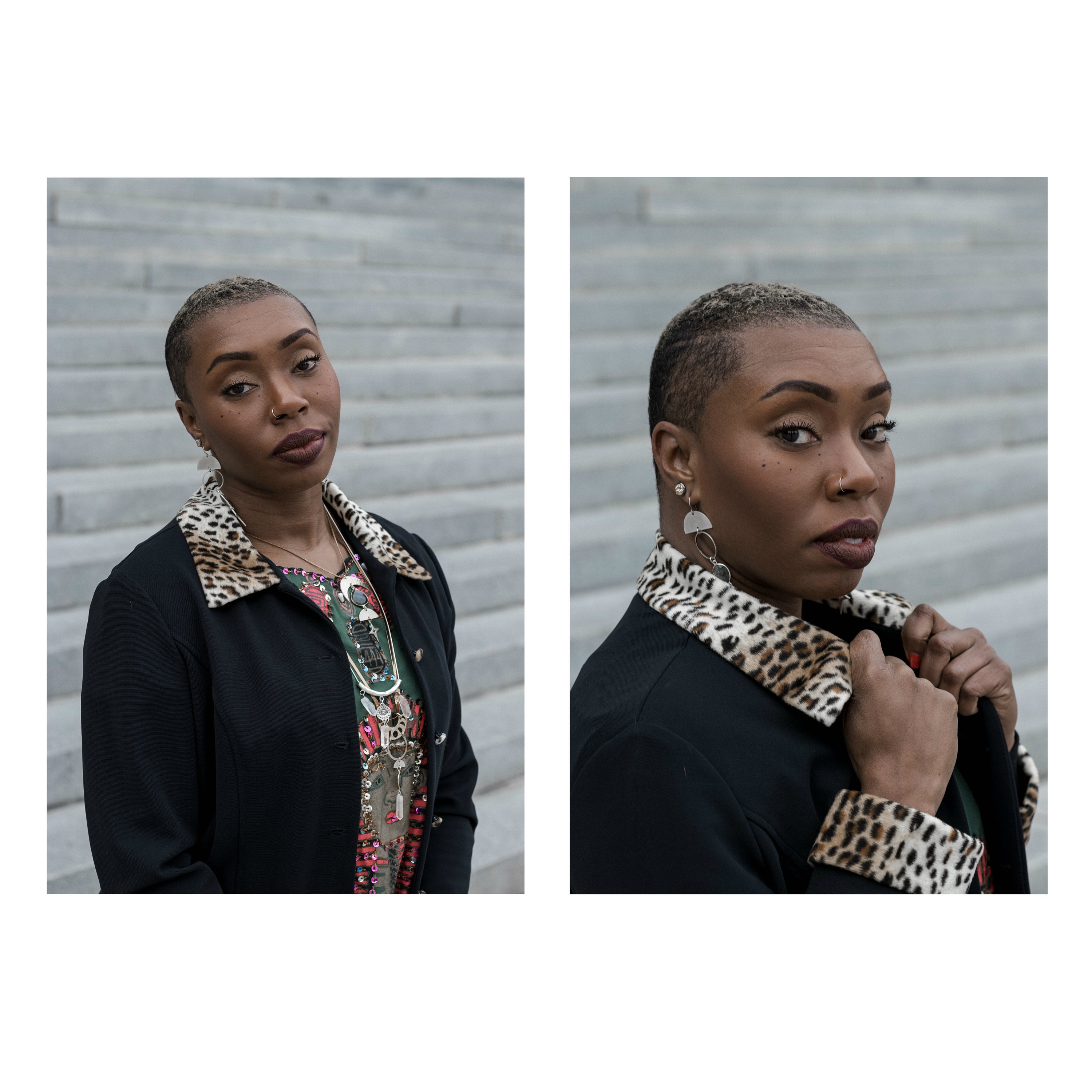 Her talents know no bounds.  You can find her performing locally in Nashville and follow her on Youtube @aletamylesTV.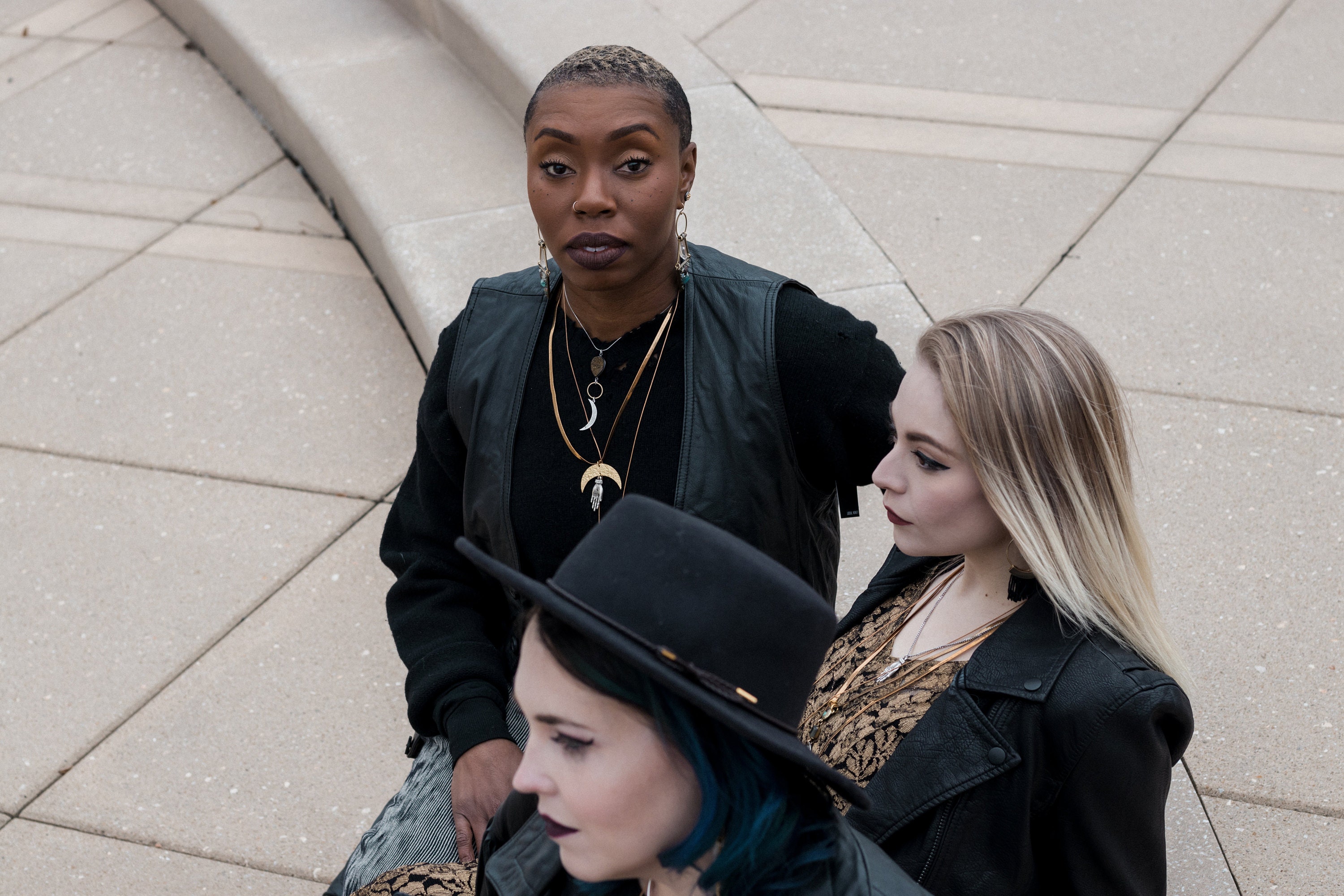 I want to thank these three magick makers for coming together and representing The Gypsy Fawn so beautifully. I also want to acknowledge Jason Renaud, the talented photographer behind the photoshoot. You can view Jason's work on Instagram @jasonrenaud.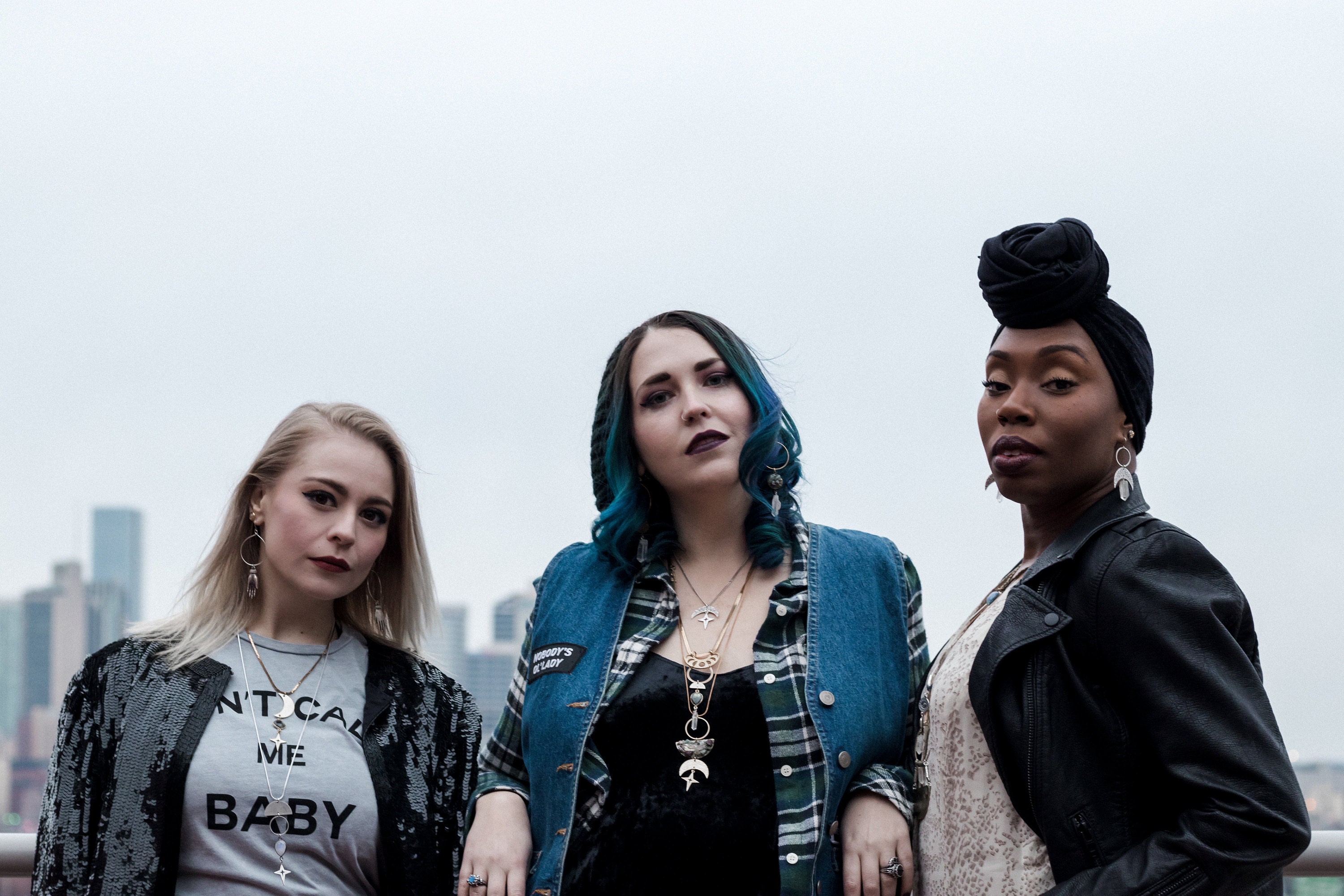 Writer and Jewelry Designer: Ashley Massey of The Gypsy Fawn
Photographer:  Jason Renaud
Models:  Valeri Balistreri, Mandy Perez, Aleta Myles
Clothing: Local Honey, Native + Nomad, Luna & Fog Vintage
Location:  Downtown Nashville, Tennessee