This "About Me" blog post is long overdue, but here it goes:
I started The Gypsy Fawn on my living room floor in October 2013. I had been creating jewelry on and off since my teenage years, but it was never anything I pursued seriously.  I started the line because I could not find the jewelry that I wanted to wear, and when I did, I could not afford it. The name The Gypsy Fawn comes from my favorite Fleetwood Mac song titled "Gypsy."  I grew up on the music of Fleetwood Mac, and Stevie Nicks is a huge inspiration to me.  Fawn comes from my love of deer; they are my favorite animal and have been since I was in high school.
Before I started The Gypsy Fawn, I briefly attended an expensive private design college I really couldn't afford and majored in Fashion Design.  I ended up dropping out during my second semester and got married at age 19 (what!?).  Yeah, I know.  That was totally out of character for me. I had dreamed about going to fashion school ever since I was a ten-year-old girl creating my own fashion magazines at my great-grandmother's house.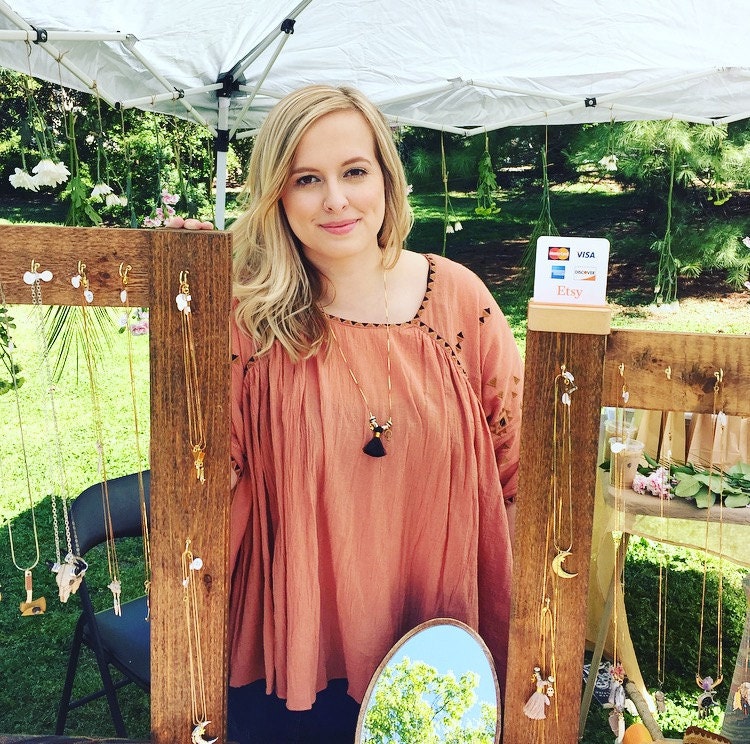 At Nash Spring Bash in Nashville, TN.
Two years later, I went back to a different college and started studying English literature, something I have always been naturally good at.  I was determined to finish school, even when my life and my marriage started to fall apart.  Our marriage was not healthy, and I ended up filing for divorce a few months after I started The Gypsy Fawn.  I moved out on my own and continued to go to school, work retail, and make jewelry in my spare time and list it on Etsy.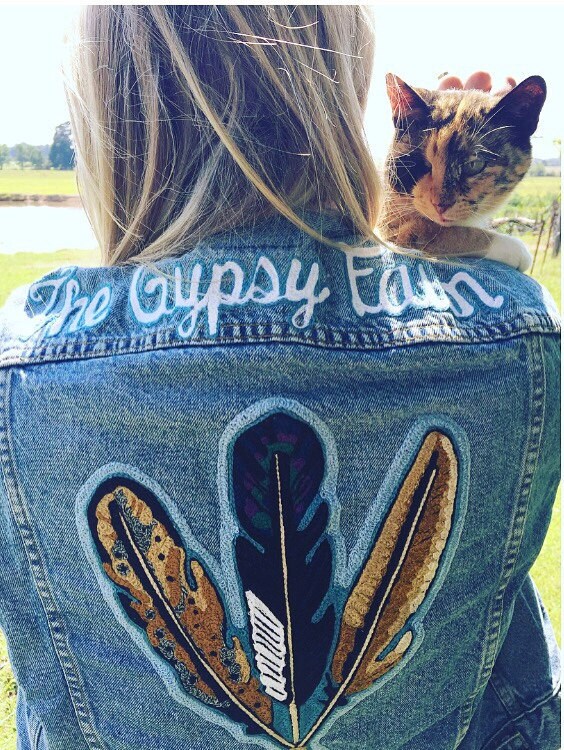 With rescue cat Cleo. Custom designed jacket by Die Trying TX.
Then the universe started to grant me some good vibes.  A customer in the retail store I was working at saw my jewelry I was wearing and told me I should go show it to a local boutique.  I was a huge fan of this boutique, and I was completely intimidated by this idea.  But I went anyway.  The shop owner was really nice and she agreed to sell my designs in her store called Sugaree's.  That was when I really started to believe jewelry was something I could pursue even further.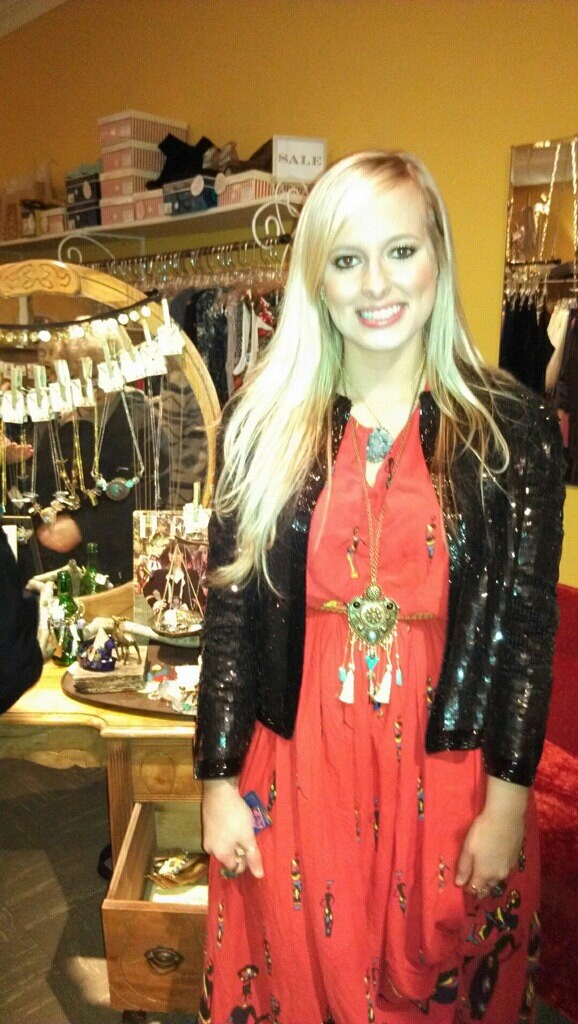 At Sugaree's during my first ever trunk show.
Flash forward to a year later, and my friend connected me with the manager of a store in Nashville.  I ended up having a trunk show at this store, and they told me they wanted to sell my pieces in the shop.  The store was Local Honey, and after getting my pieces in there, more stores followed.
One of my favorite moments of my jewelry design journey was when Grace Potter wore my jewelry on tour in 2015.  She purchased the jewelry from my Nashville stockist Local Honey.  She also wore it on a televison show which was pretty rad! I'm a fan of her music, so seeing her wearing my pieces was one of those screaming-and-dancing-through-the-house moments.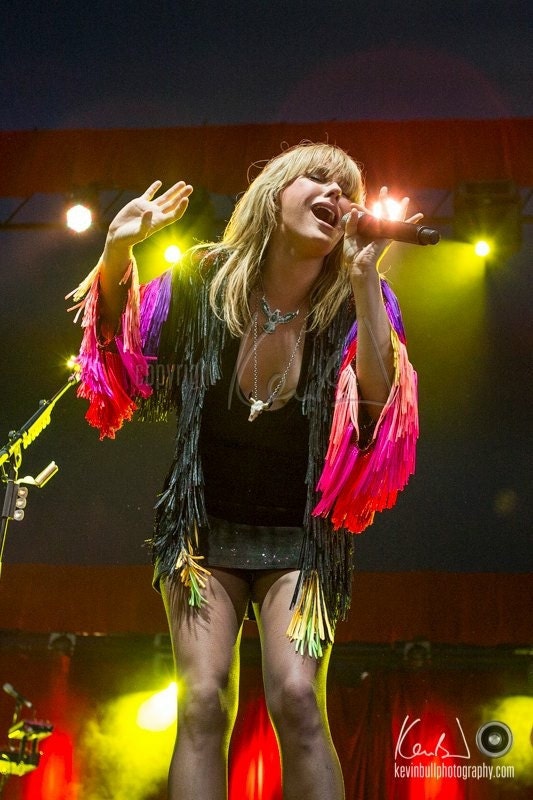 Grace Potter wearing the Witchy Woman Necklace on tour in Australia.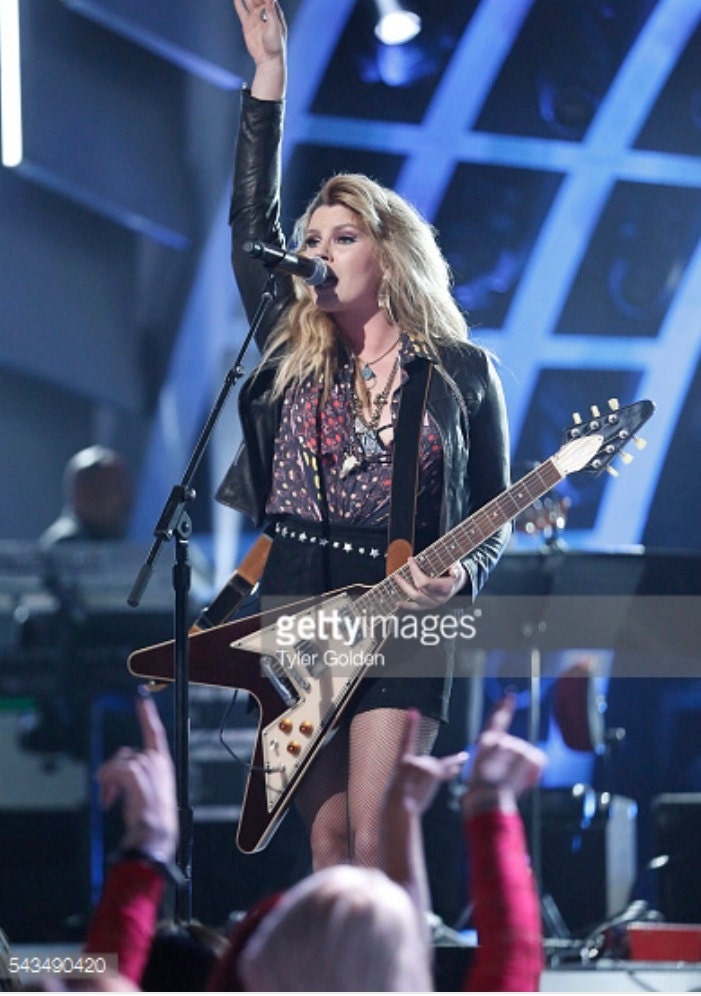 Grace Potter wearing The Gypsy Fawn jewelry on ABC's The Greatest Hits.
There's been a lot of other cool moments. Earlier this year I was asked to create a special curated collection for Gallery 205 in Columbia, TN.  They also commisioned four celestial and love themed poems from me that were on display alongside my jewelry.  Writing is my other main passion besides creating jewelry, and I loved being able to combine these two passions and create a unique, celestial experience for others to see.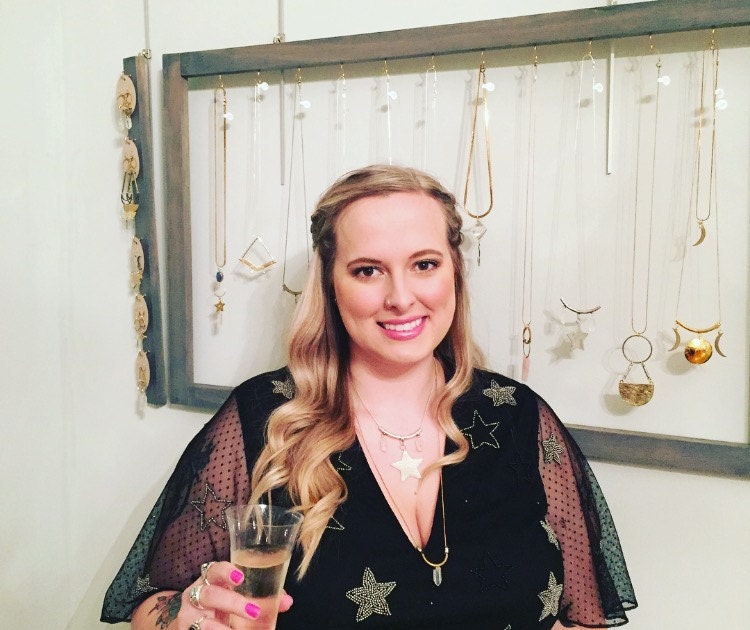 Gallery 205's Star-Crossed Love Art Show.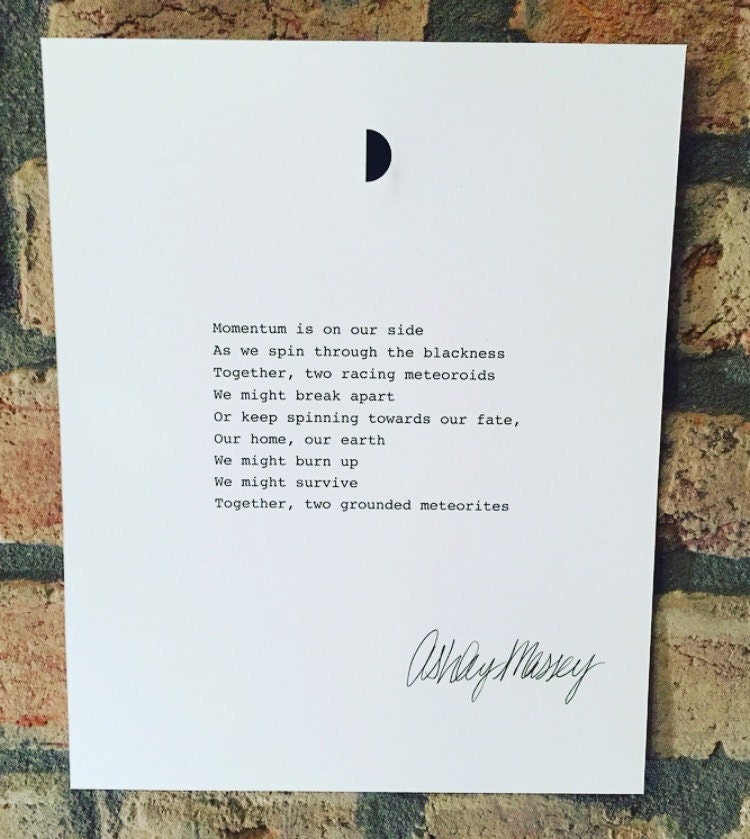 One of four poems for the Star-Crossed Love Art Exhibit.
Another favorite moment happened more recently when I organized a silent auction that coincided with Southern Trash's Weekend of the Witches event.  The silent auction benefitted a local non-profit that helps domestic and sexual violence survivors, and many local businesses and artists along with The Gypsy Fawn contributed.  I loved combining two of my passions, advocacy and design, in the name of helping others.  Giving back to others through my designs is something I want to continue doing.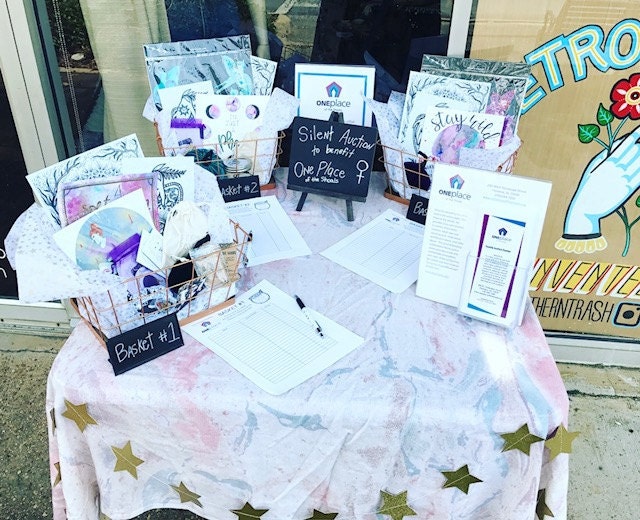 Silent Auction at Weekend of the Witches event in Florence, AL.
I graduated in 2015 from community college, and I left the retail world for good too.  I moved out of the city and back to my family's farm so I could pursue The Gypsy Fawn full-time, as well as continue on my educational journey at the University of North Alabama.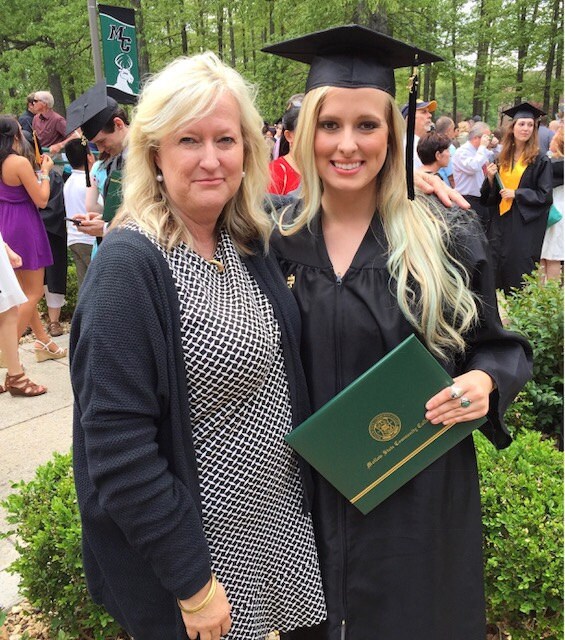 With my Mom at graduation in 2015.
I received a full scholarship to study abroad in Ireland, and left shortly after I graduated.  For my final project in my Celtic Mythology class, I created sketches of necklaces inspired by several of my favorite Celtic goddesses.  I was also inspired by the gold crescent jewelry we saw at the National Museum of Ireland.  Since then, I have continued to incorporate crescent shapes and goddess inspired pieces into my subsequent collections.  While I was in Ireland, I even had the oppurtunity to partake in a ritual with a Druidess.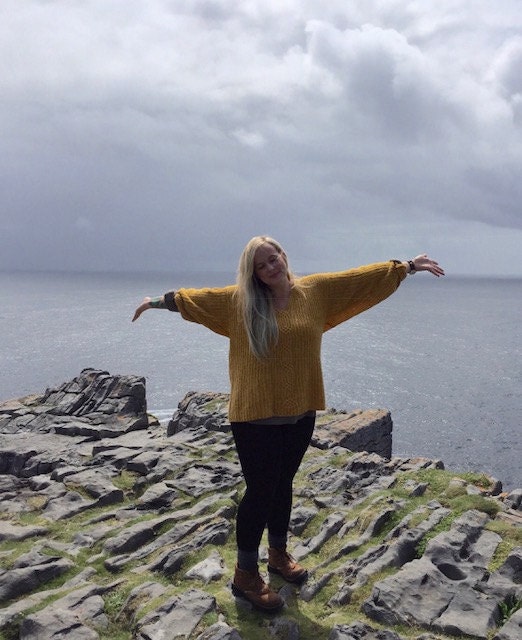 Inishmore, Aran Islands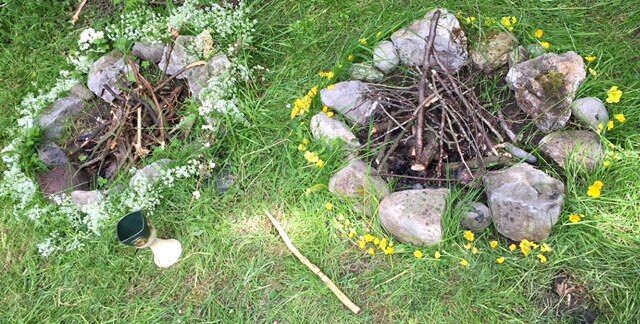 Druid ceremony honoring the male and female energies.
Two years later, and I still go to college full-time while keeping my online store and fifteen retail stockists full of jewelry.  The Gypsy Fawn can now be found in retailers from Tennessee, Alabama, Iowa, Texas, Colorado, Massachusetts, and Pennsylvania.  In the spring of 2018 I will be graduating with a Bachelor's of Art in English Literature with double minors in Women's Studies and Professional Writing.  I am more involved at school than I would have previously imagined; I work at the Center for Women's Studies and I'm also the president of the Women's and Gender Studies Association.  I mostly help plan events on campus that address sexual violence and gender inequality.  Besides that, I also volunteer at non-profits that help women and I'm active in local politics. Since I live on the farm again, I'm also partially responsible for 3 dogs, 5 rescue cats, 40 cows, and 100+ chickens and ducks.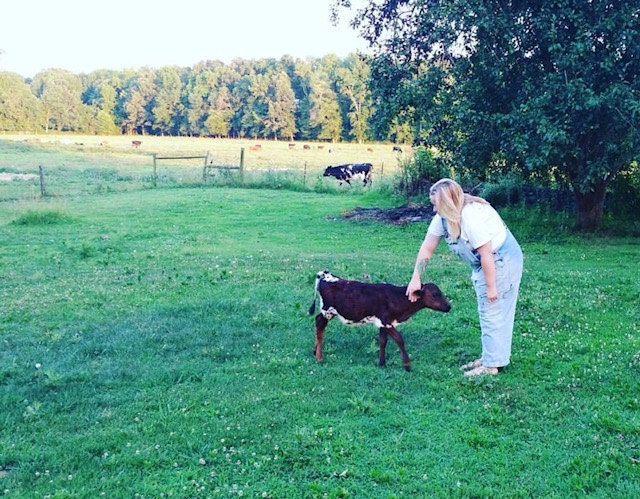 With Kitty, a calf I bottle fed.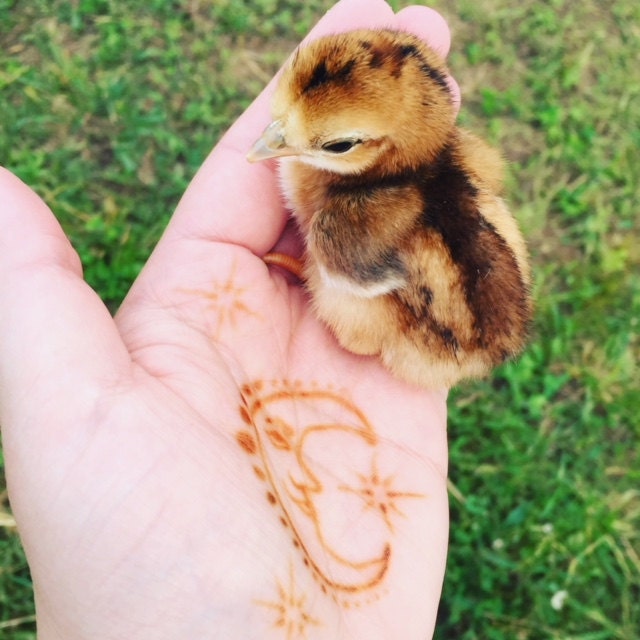 When I'm not working or studying, I love to travel.  One of my most recent trips was to Salem, Massachusetts.  From this trip, my jewely was welcomed into my dream retailer, Hauswitch.  I'm also inspired by the witch archetype and incorporate magickal and celestial themes frequently into my pieces.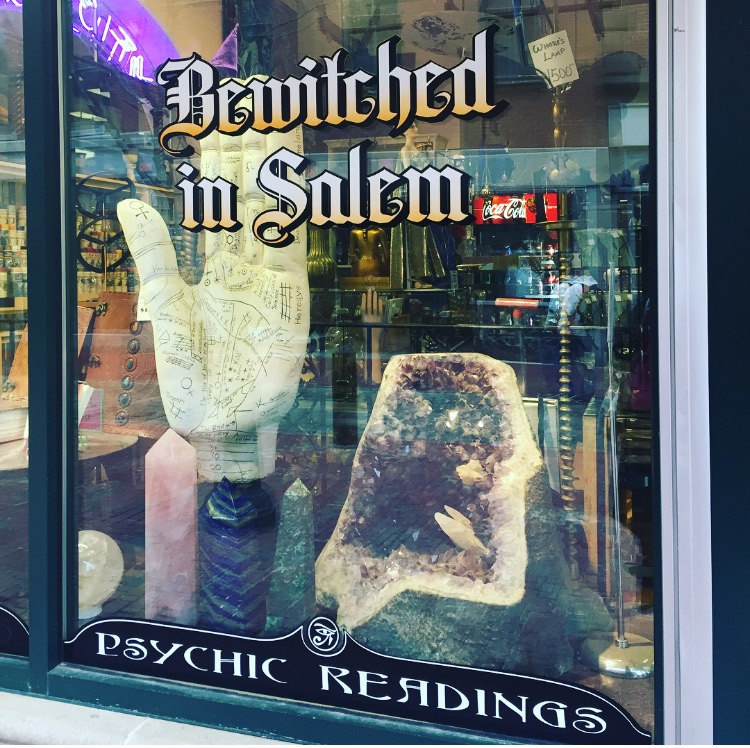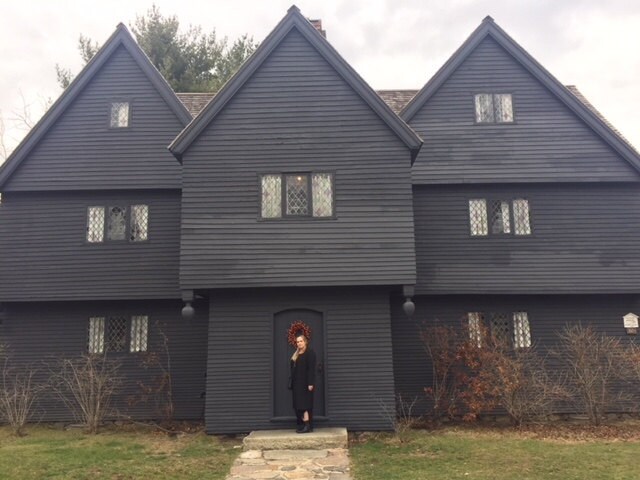 The Witch House, Salem, Massachusetts.
Through The Gypsy Fawn, I have been able to meet and work with so many talented and amazing folks.  I have also been able to give back to non-profits that I support and keep our little Tennessee farm going.  Every day is not perfect, and sometimes I feel like I am being torn in a million directions between work, school, the farm, and my other responsibilities, but I am forever grateful that I get to create pieces that resonate with others and make them feel beautiful and empowered.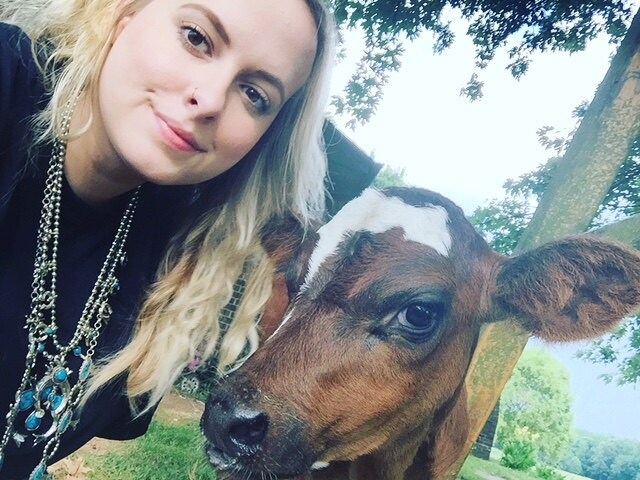 Mystery, another calf I bottle raised.
While I mostly do all of the work myself, including making the jewelry, packing and shipping it, and all of my promotional work, there are a few people who have supported me and I am forever grateful for them.  My mom has supported me all my life, even through my mistakes, and she helps me at pop-ups and trunk shows when she can.  I have a collected assortment of beautiful and kind friends who have also helped me at shows throughout the years and were the first to wear my pieces during the early days of The Gypsy Fawn.  My boyfriend Jason also tirelessly helps me at craft shows throughout the year and he builds some of my props.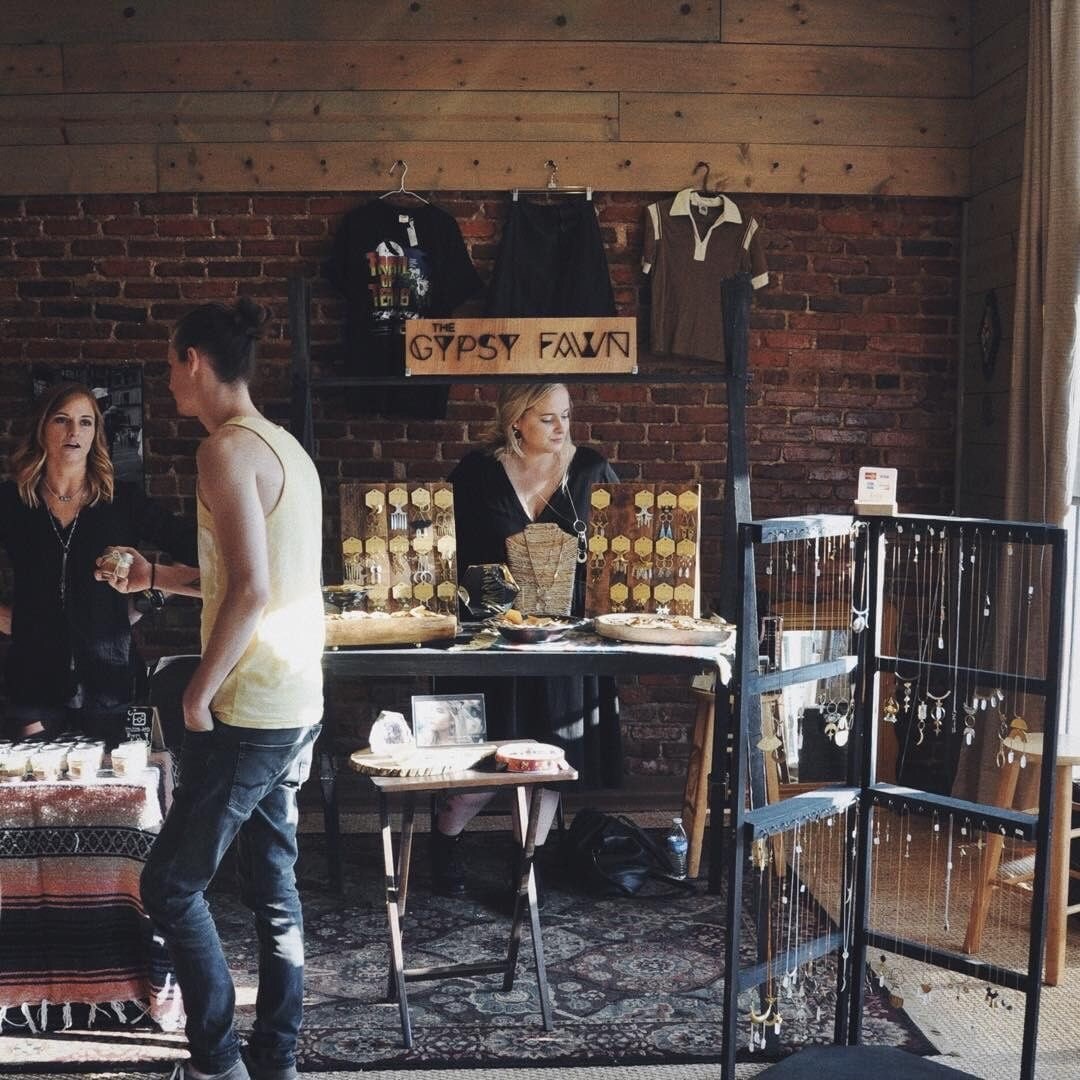 Weekend of the Witches show.  Photography by Meredith Joi.
I truly love making your jewelry and I hope you enjoyed learning a little more about me and how I started The Gypsy Fawn.  I have had a magickal four years creating jewelry for you and I hope you will continue with me on this journey.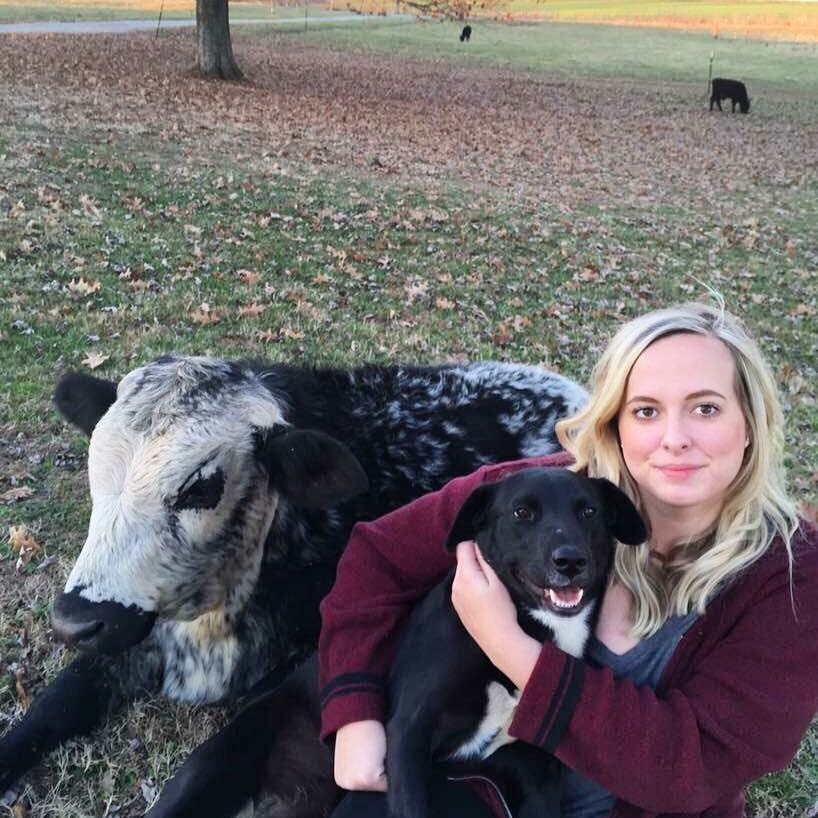 Charlie, our bull I bottle raised, Stevie, and me.
For reading this, you can take 15% off your next order with the coupon code FOURYEARS. Remember to enter it at checkout. Expires 12/31/17.
Lots of love + magick,
Ashley Massey