For a few brief hours, we came to the forest to enchant the trees and call upon the goddesses that came before us...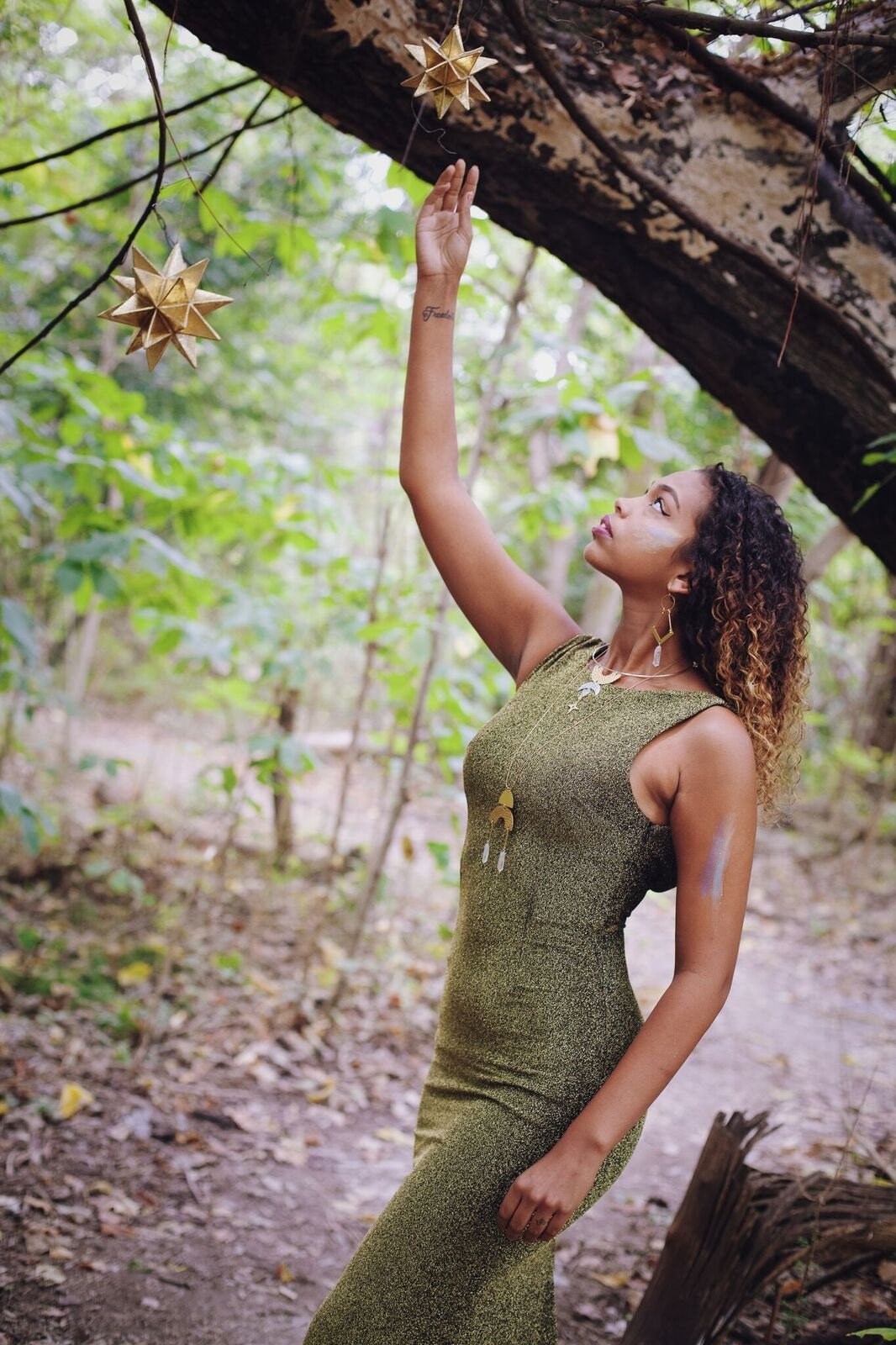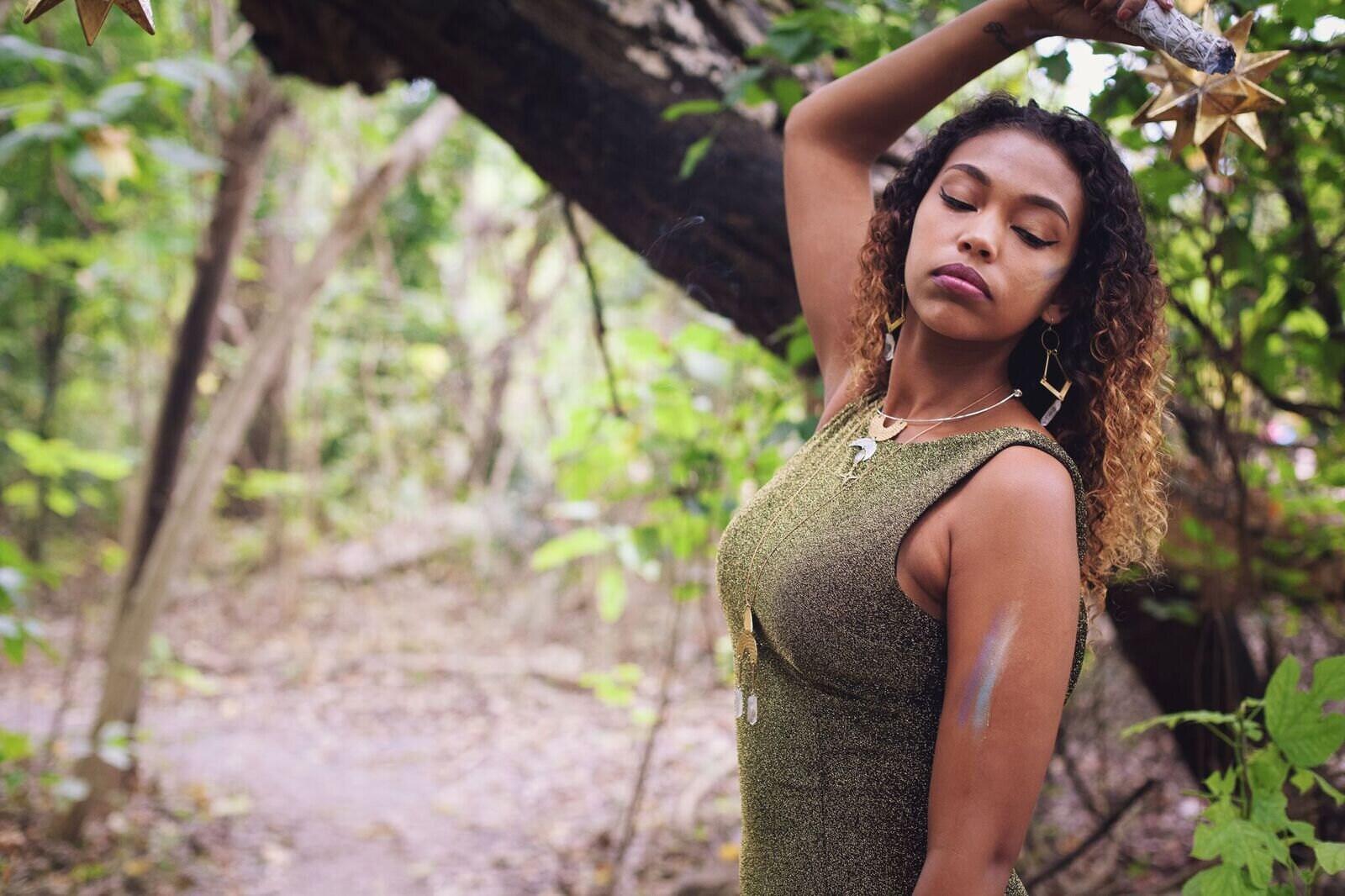 We cleansed the forest of negative energy, replacing it with our feminine spirit of light and love..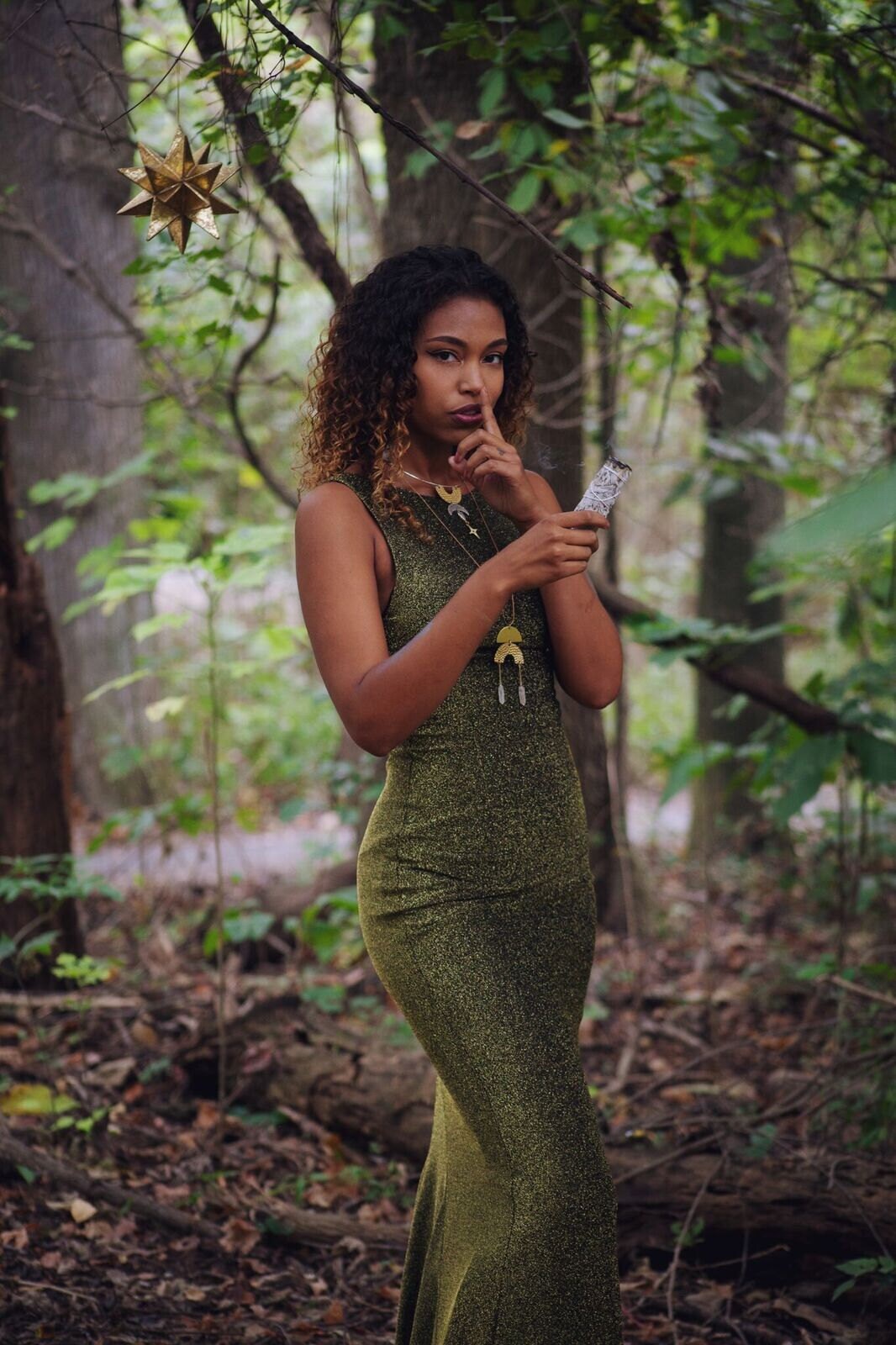 We whispered secrets to the trees and walked carefully over Mother Earth's foliage and fallen leaves.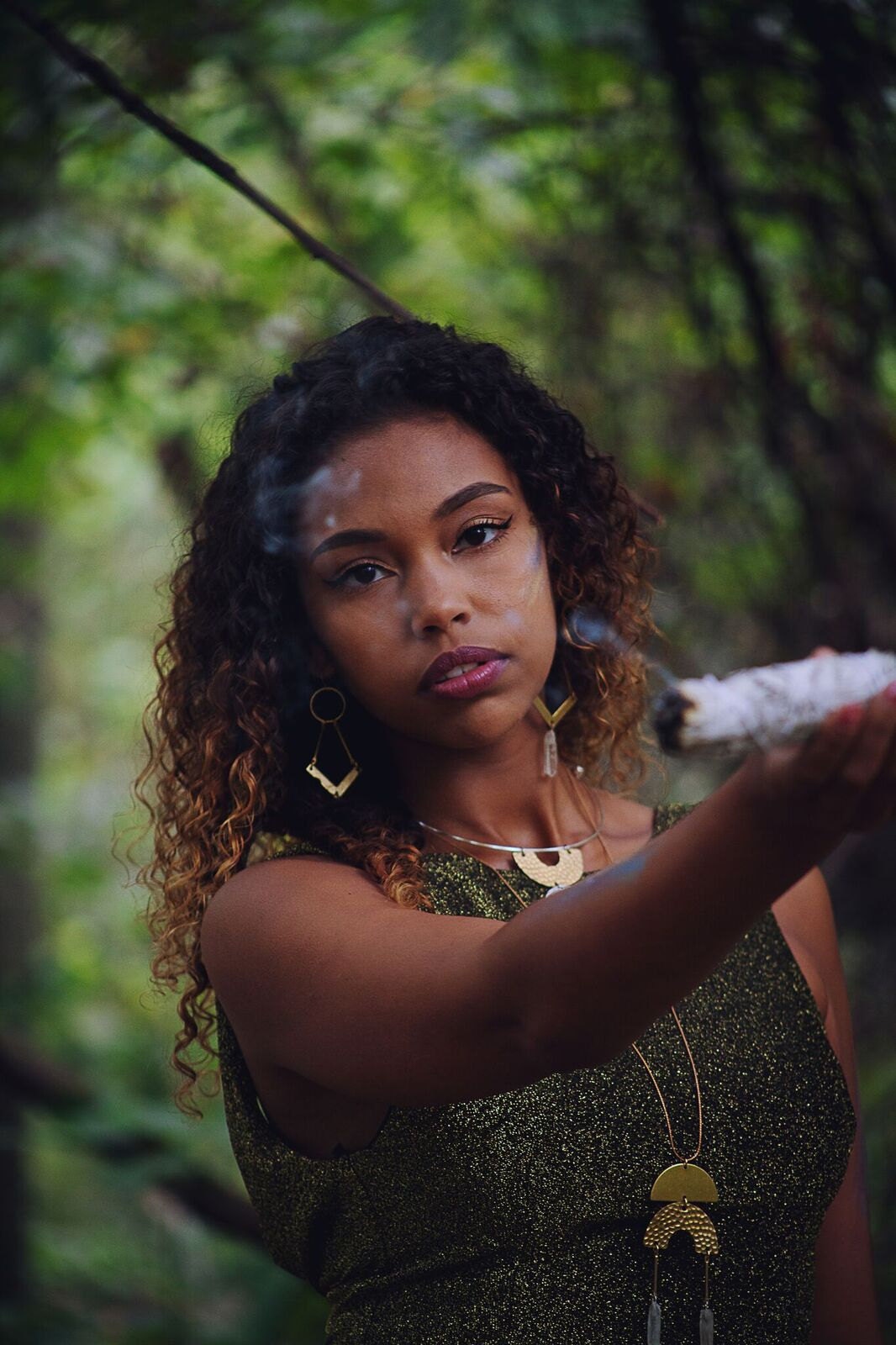 We donned jewels forged of metal and magick. We wore rainbows on our skin. We bathed our bodies in smoke and sunlight.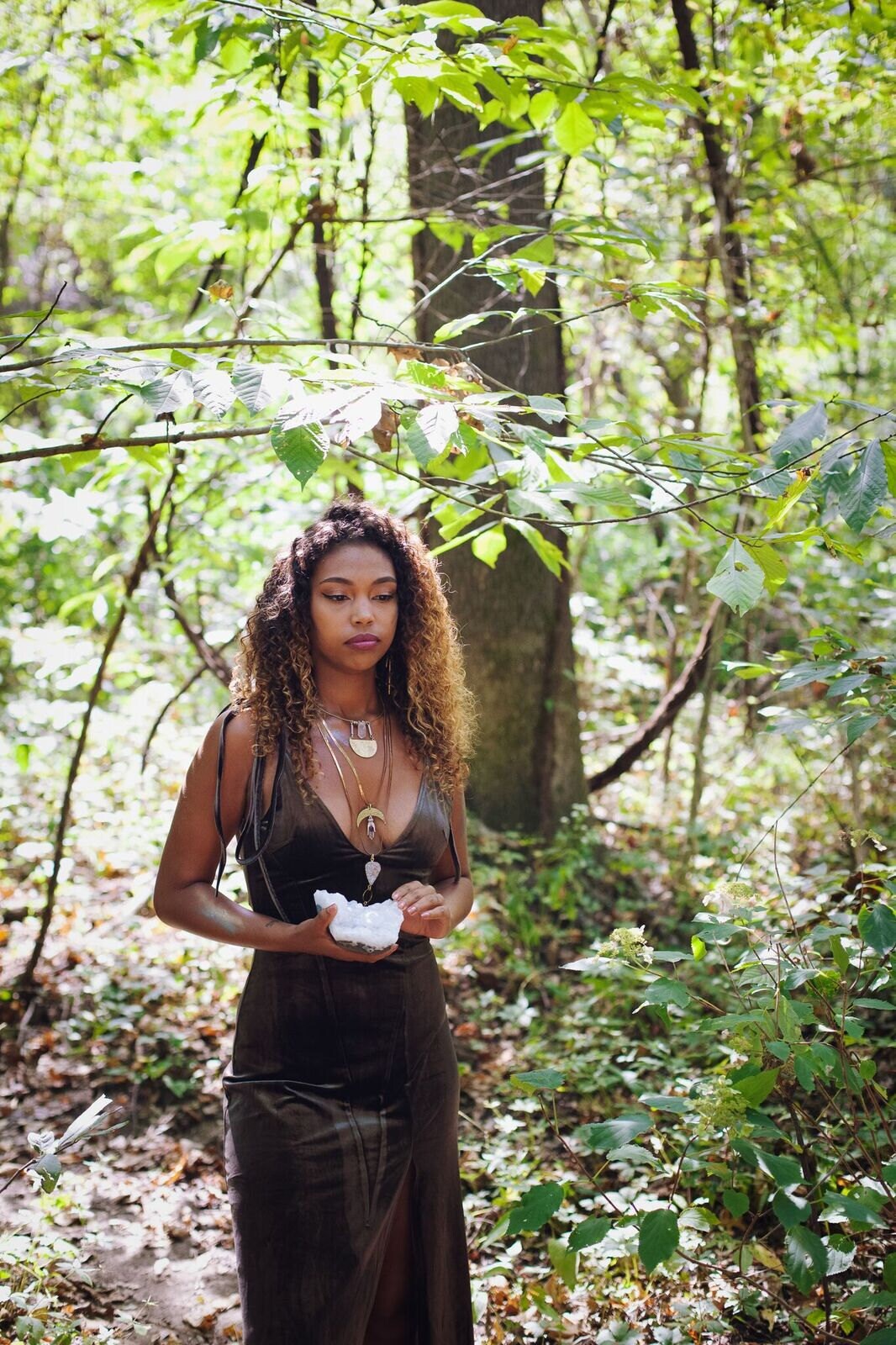 We ventured on, deeper into the forest that welcomed our careful steps.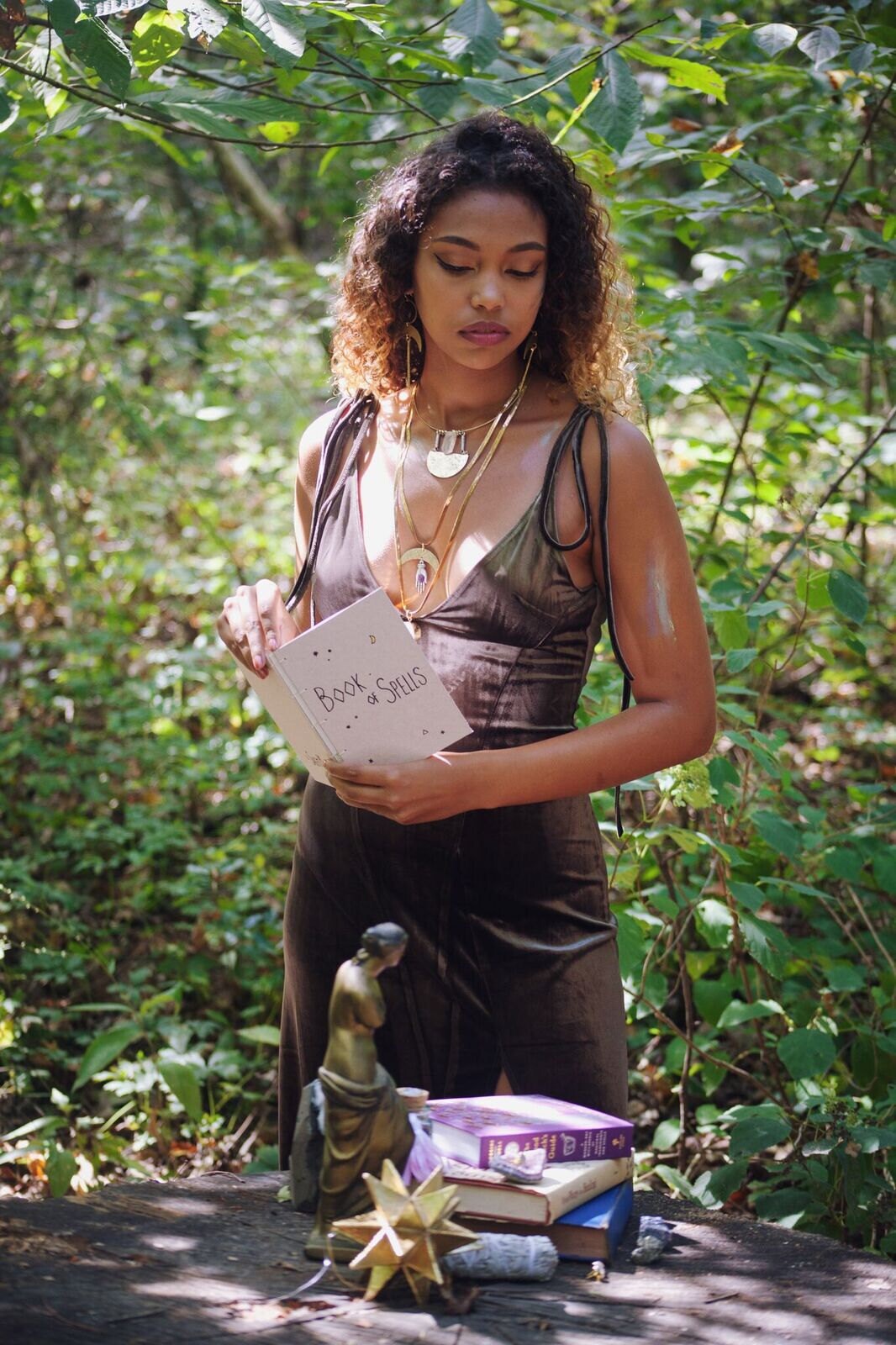 We made an altar to honor our divine feminine, and we called on all the goddesses of the moon and stars to guide us in our journey.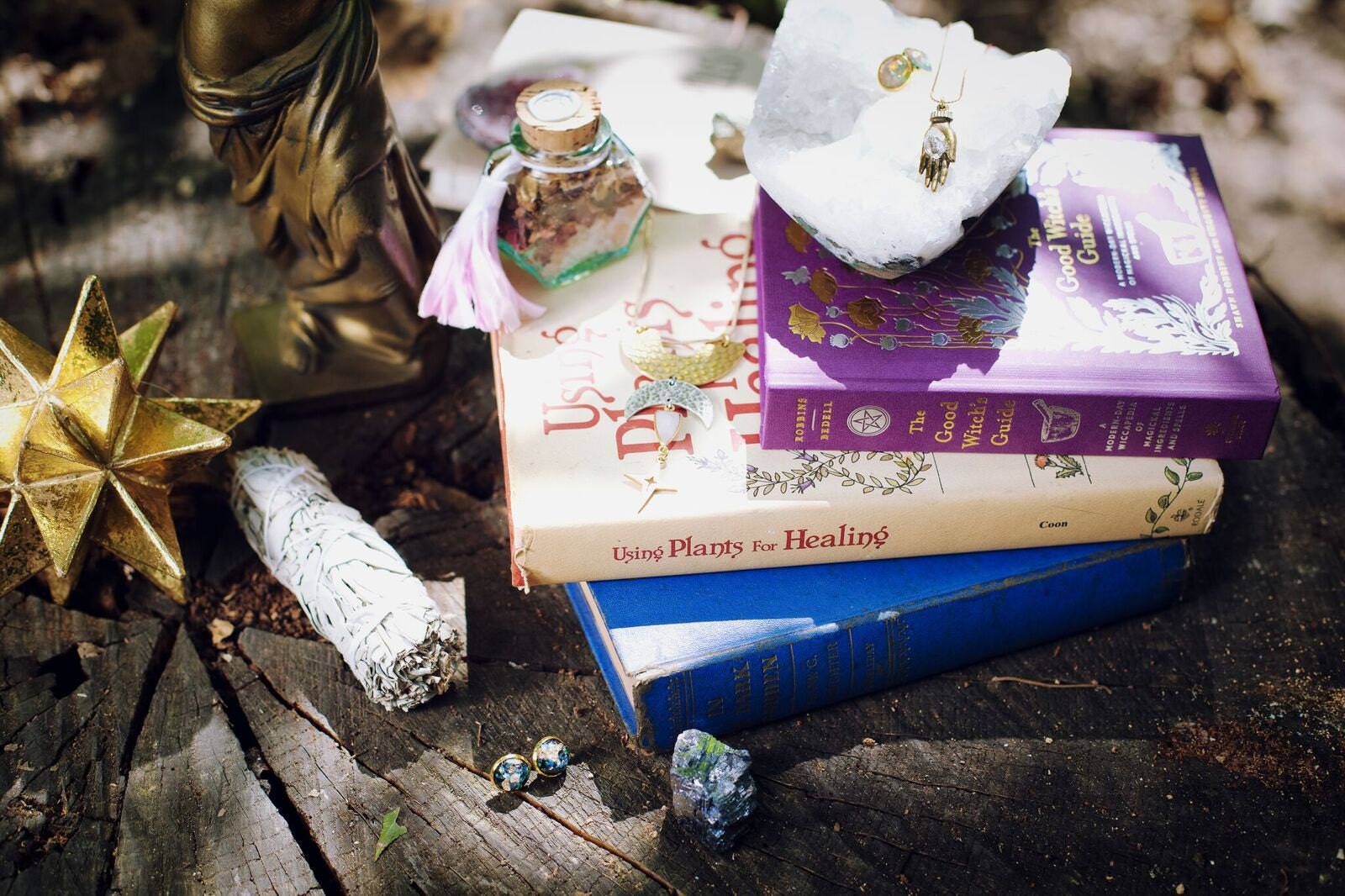 We are warrior women. We survive patriarchal strife... We survive and are reborn stronger and on fire with anicent wisdom and magick. Every woman on fire before us has illuminated the way.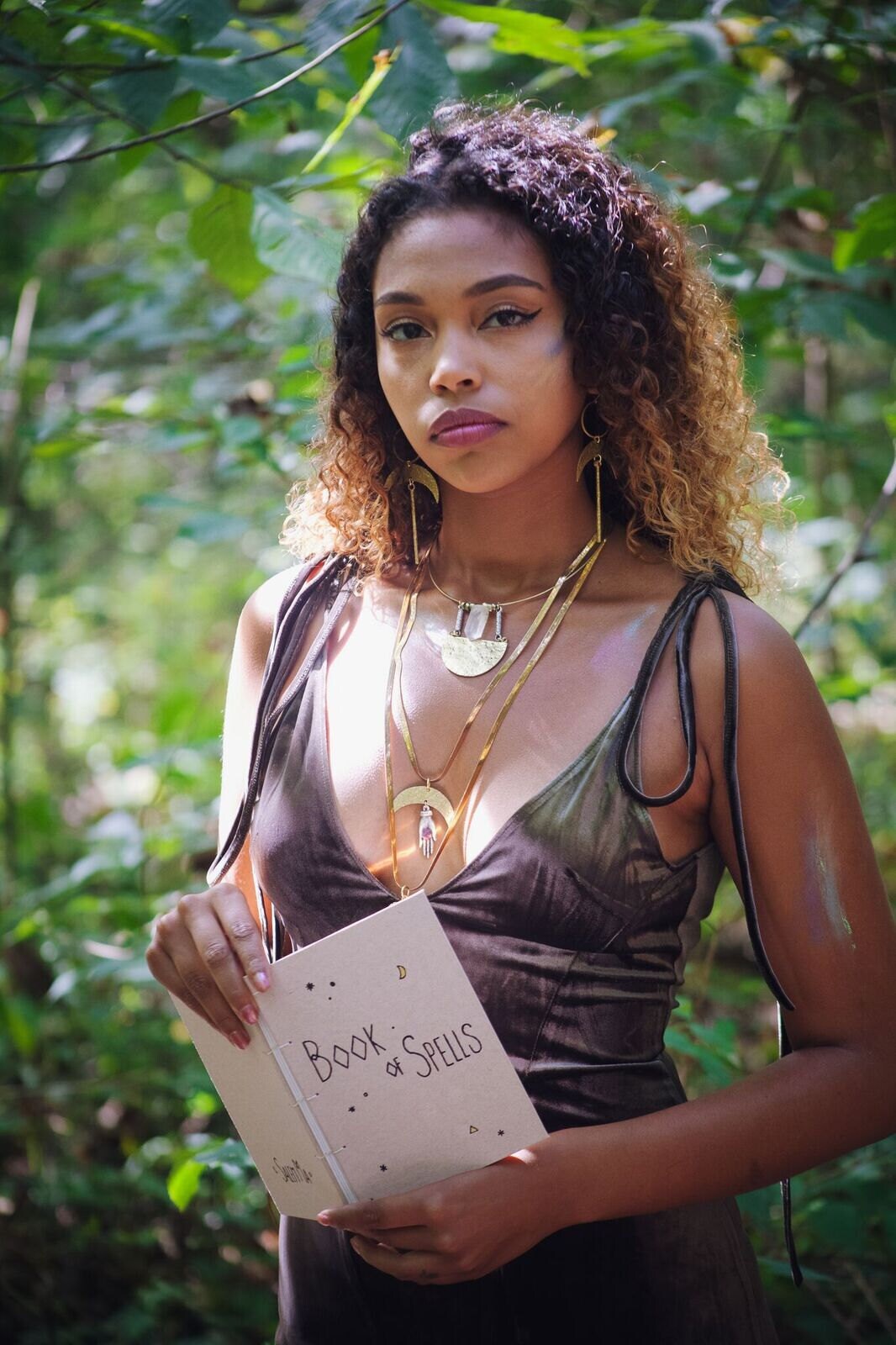 We follow in the footsteps of the women who made their own spells, healed the sick and beaten down, and refused to conform or constrain their womanly power.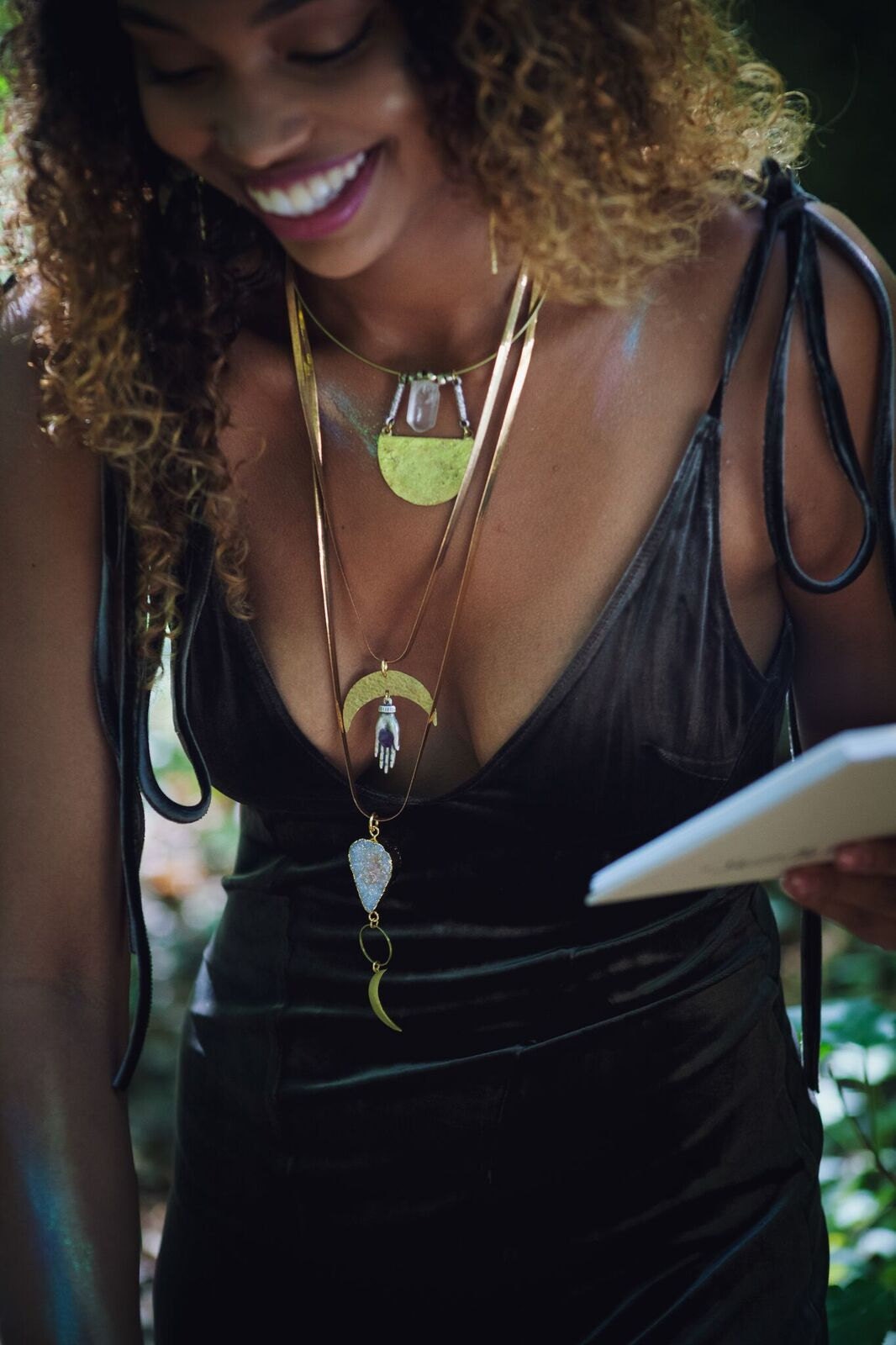 We laugh in the face of fear, because fear should be afraid of us. We are the witches you forgot to burn.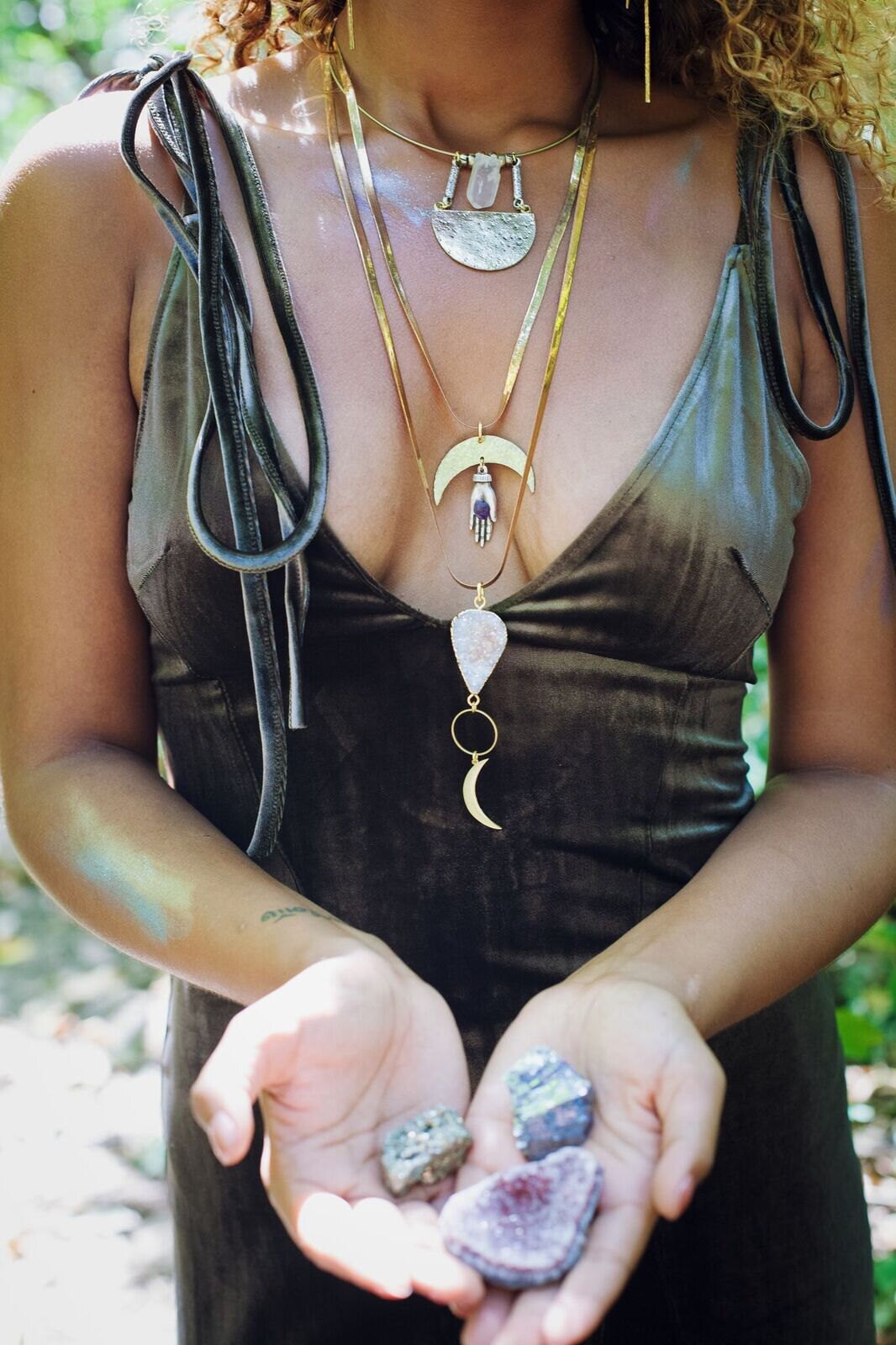 We offer the forest our tokens of thanks and call upon Flidais, Druantia, Artemis, Asintmah, and Xochiquetzal to walk with us in our continuing adventure through their trees.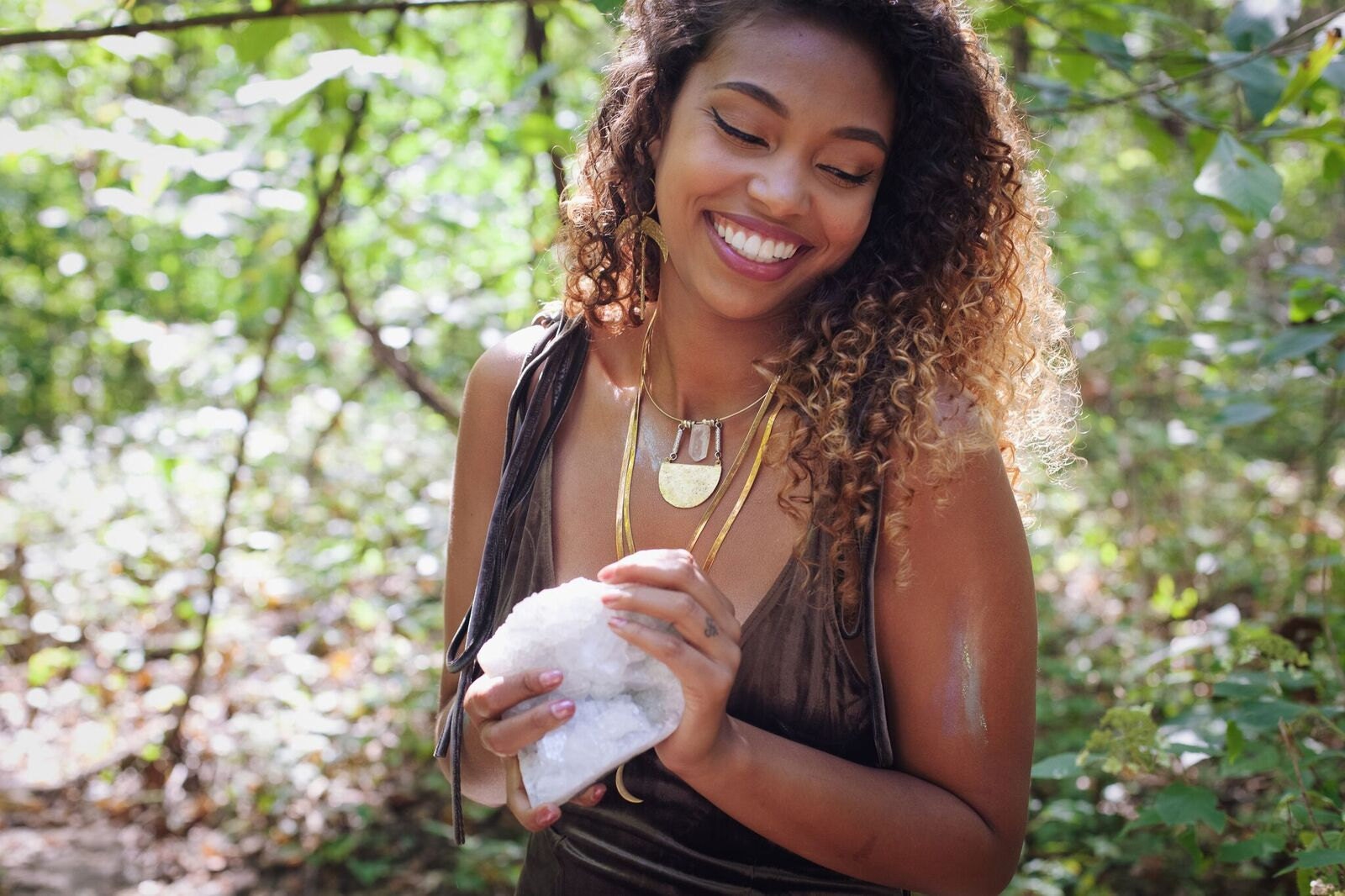 We continue on our journey of finding and excavating our feminine power...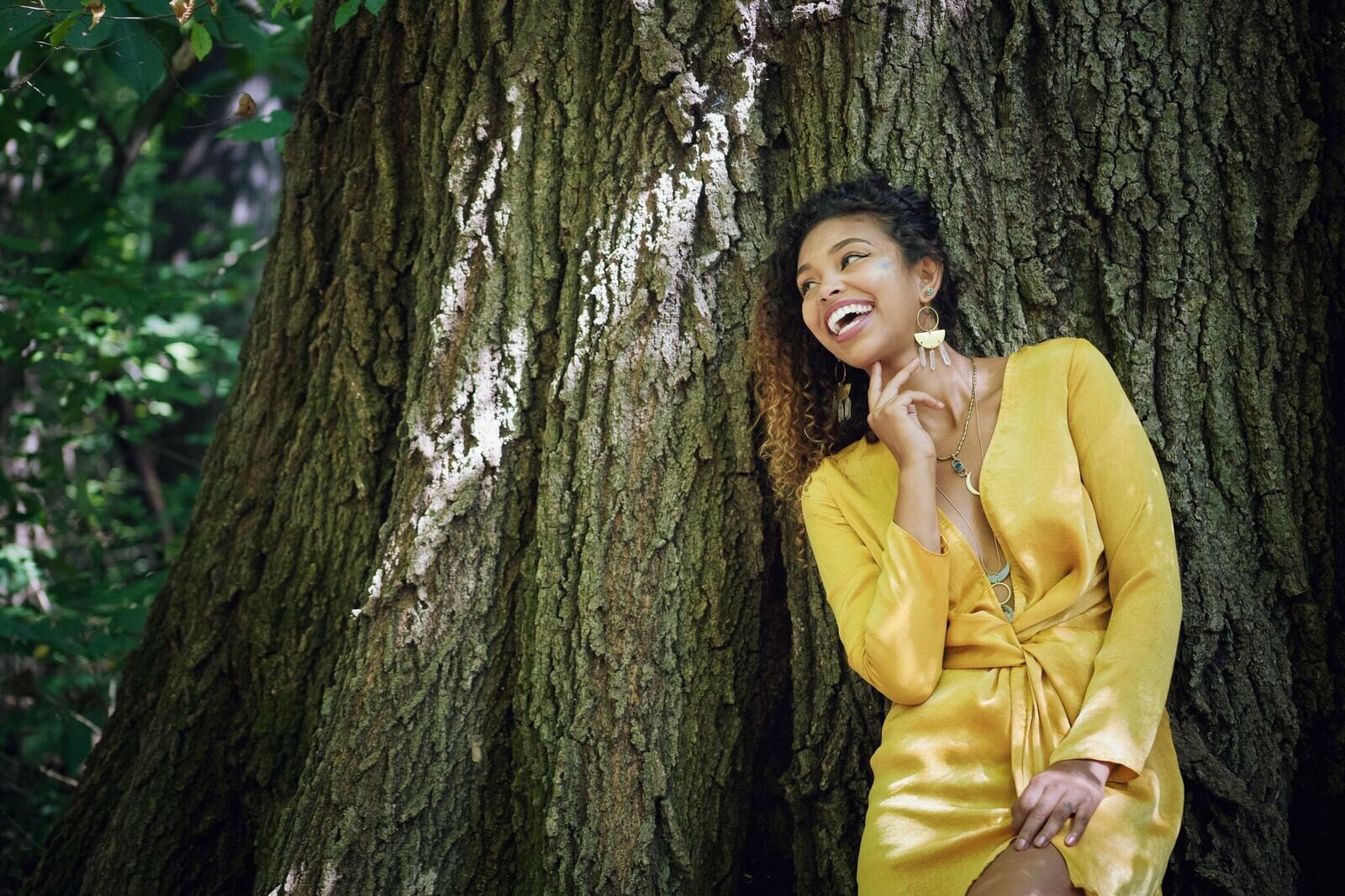 We find home in the forgotten places..the places that are taken for granted. The old trees. The hidden paths. The abandoned dens.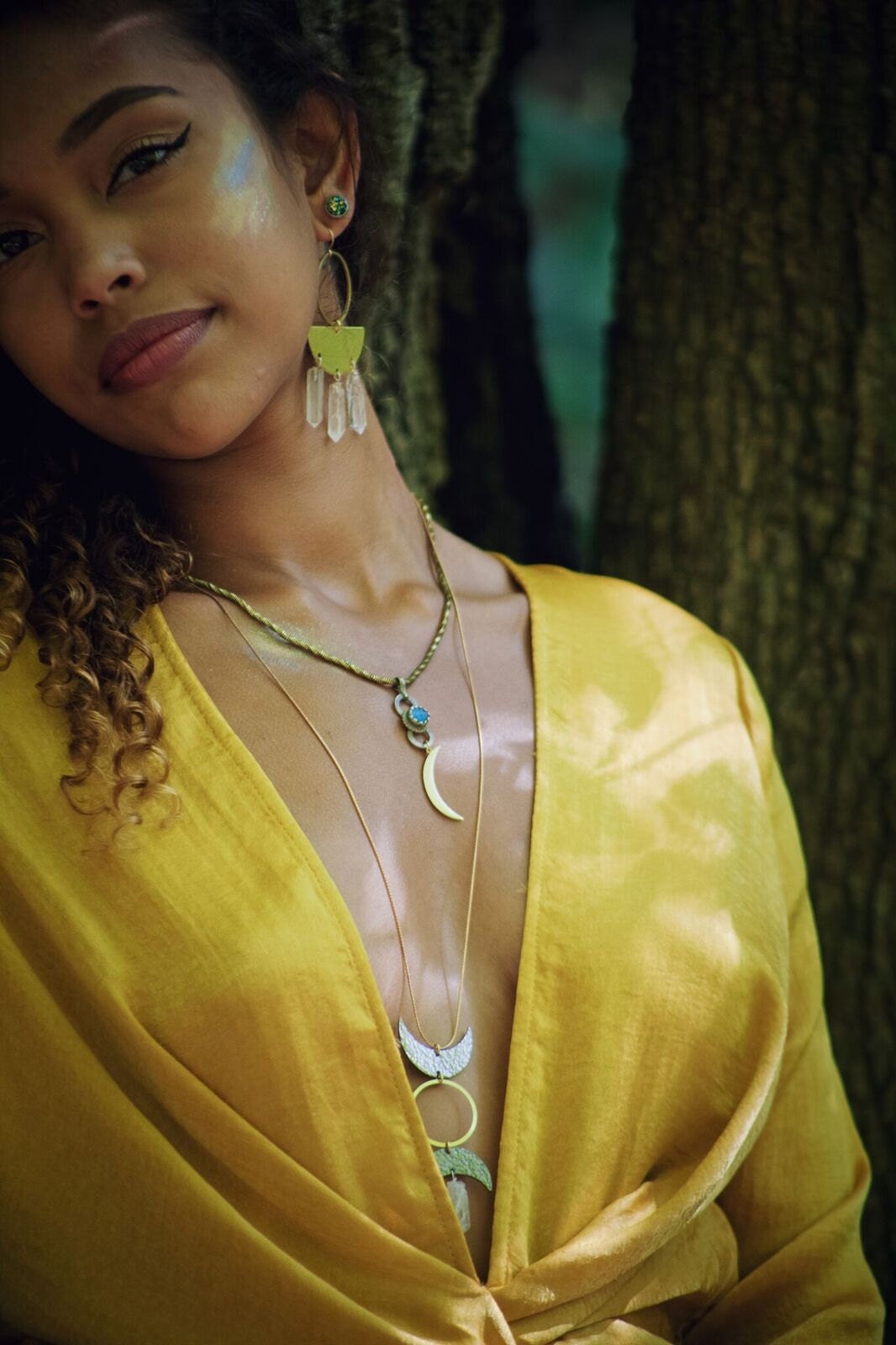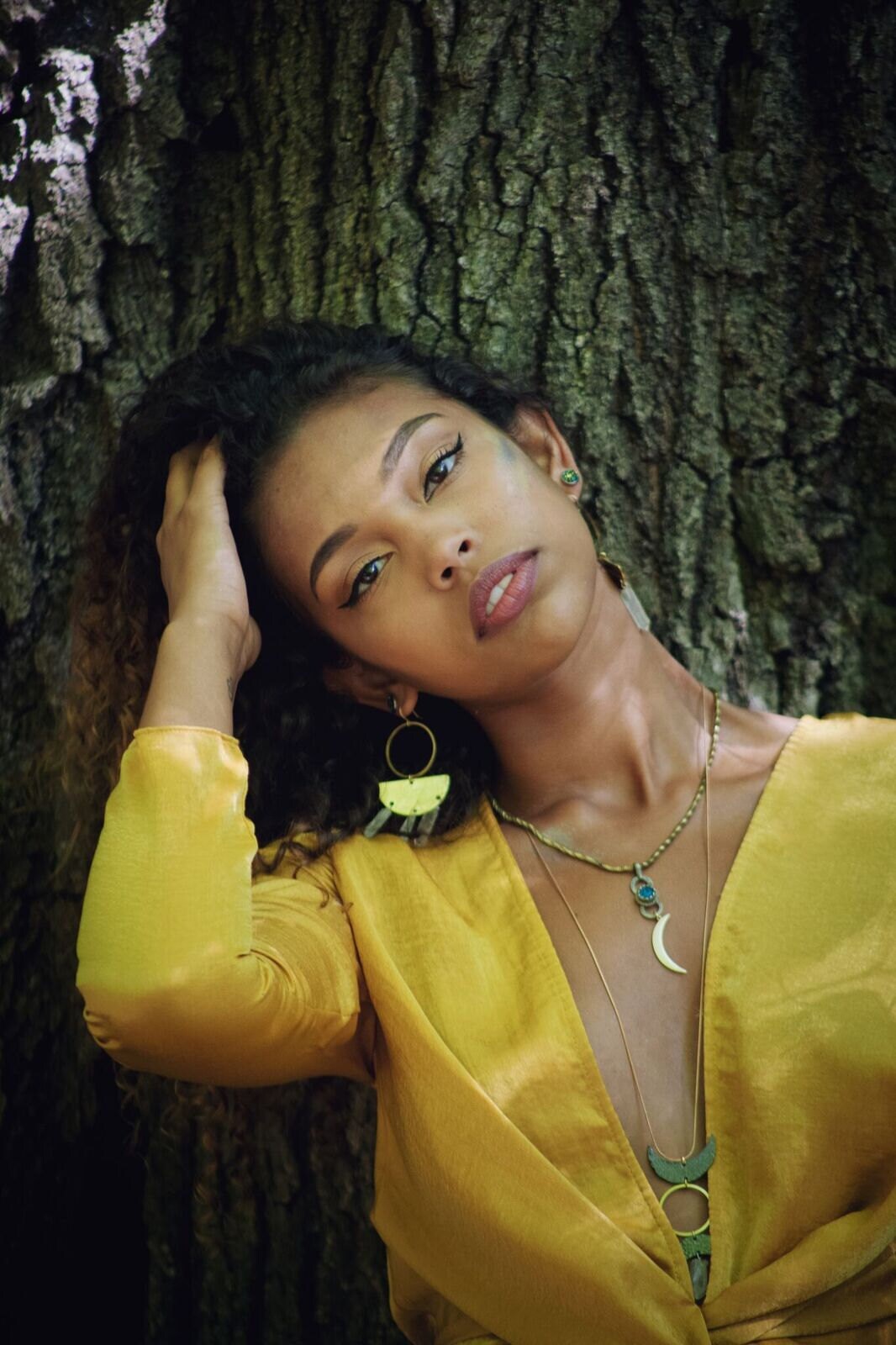 Even though we adventure under the sun, the moon still watches over us, waiting for her time...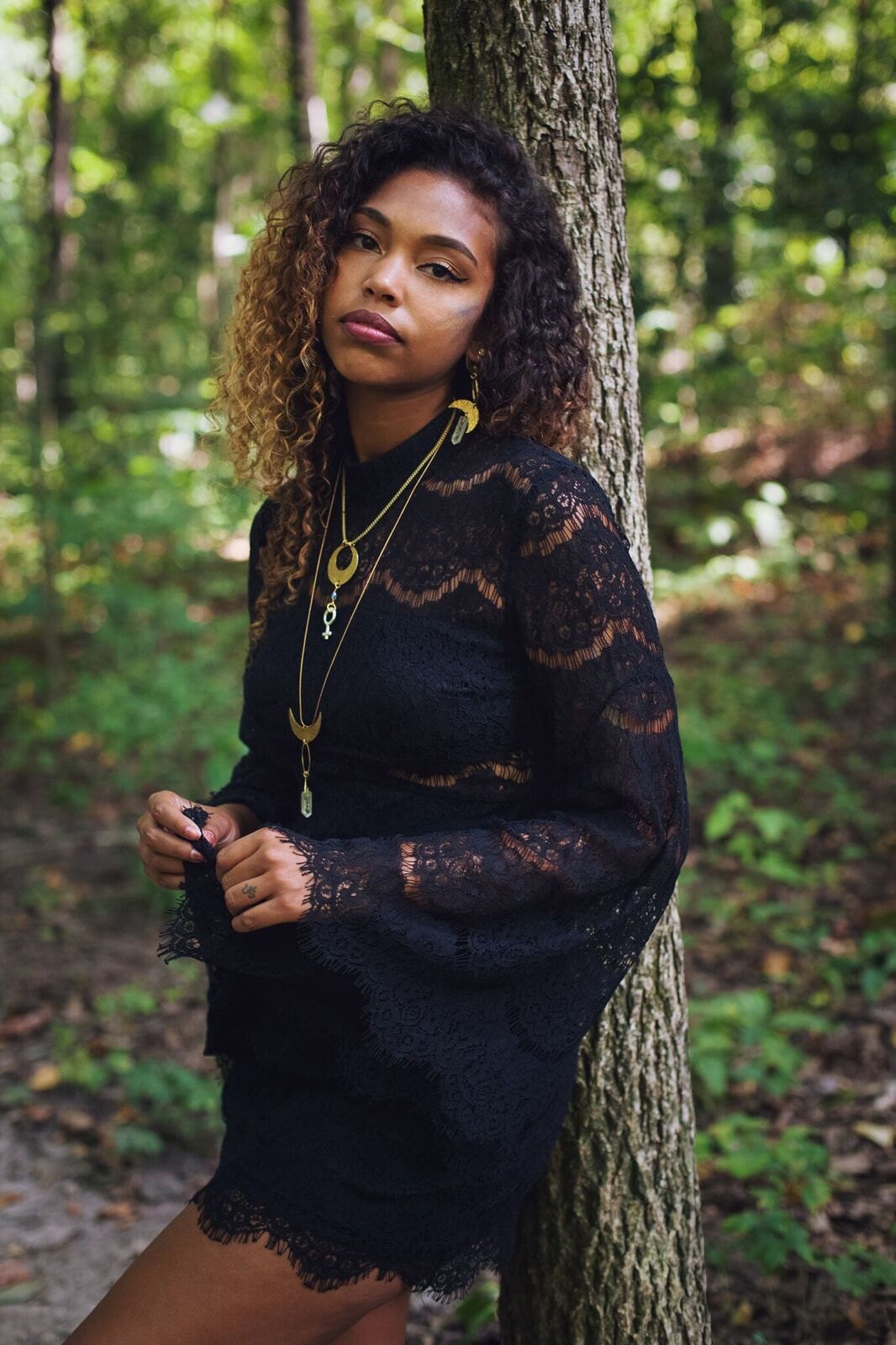 We absorb her light and wear it on our chests. The black robes have fallen and are replaced with lace and velvet.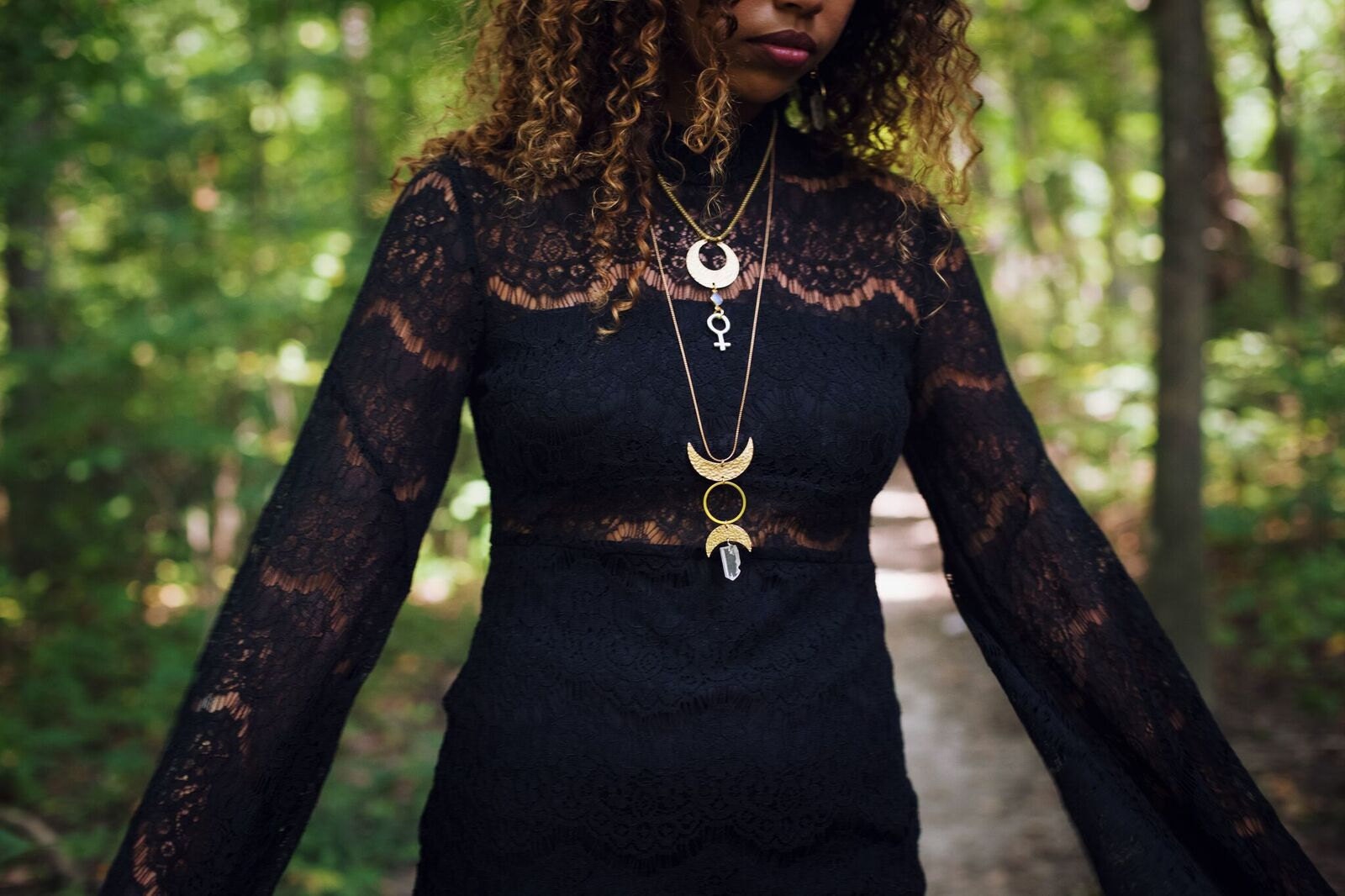 We are not afraid to take up space, and we do not shrink ourselves away. Our light cannot be diminished.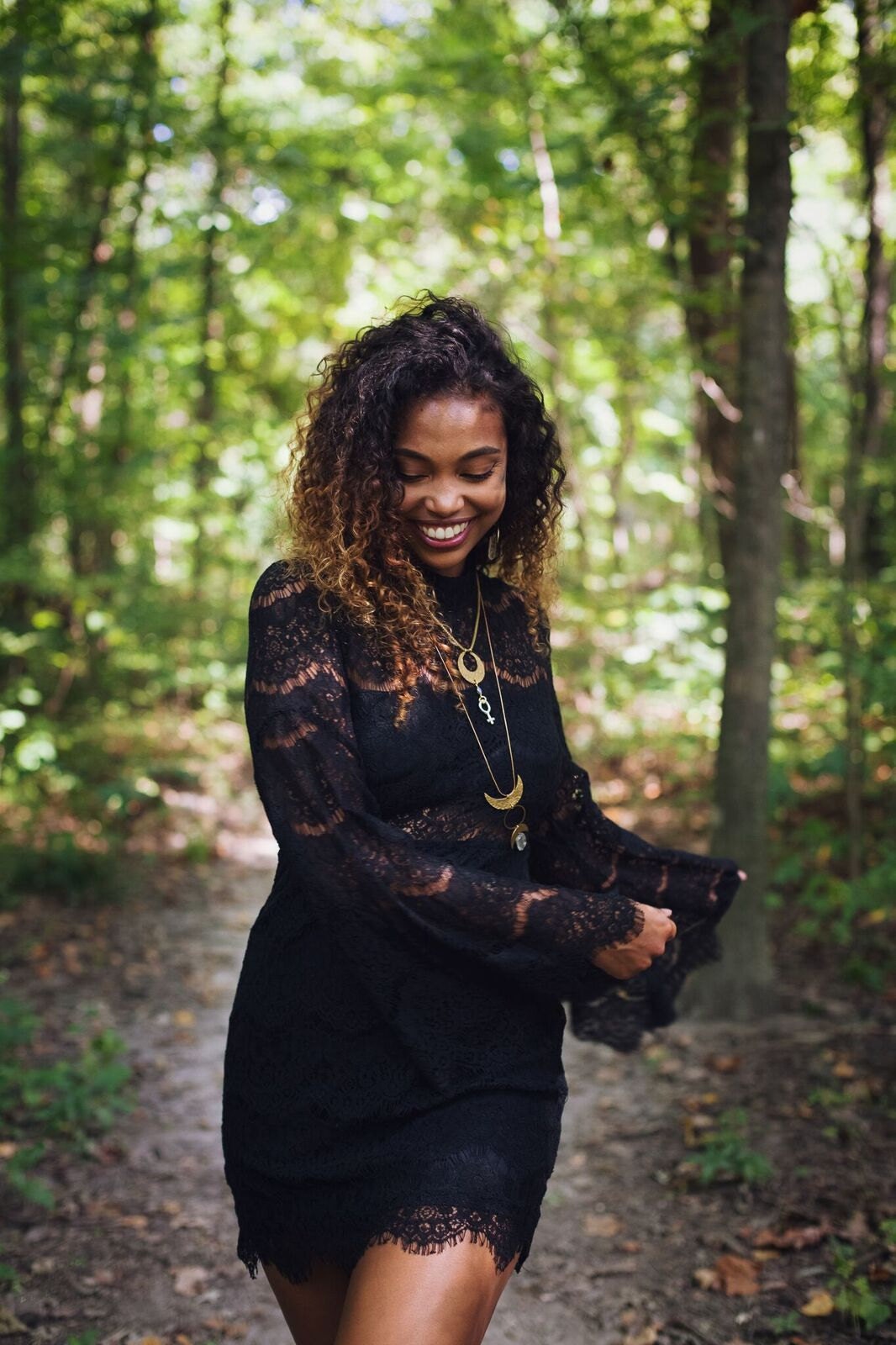 We dance with the trees as they sway to the songs of Mother Nature's breath.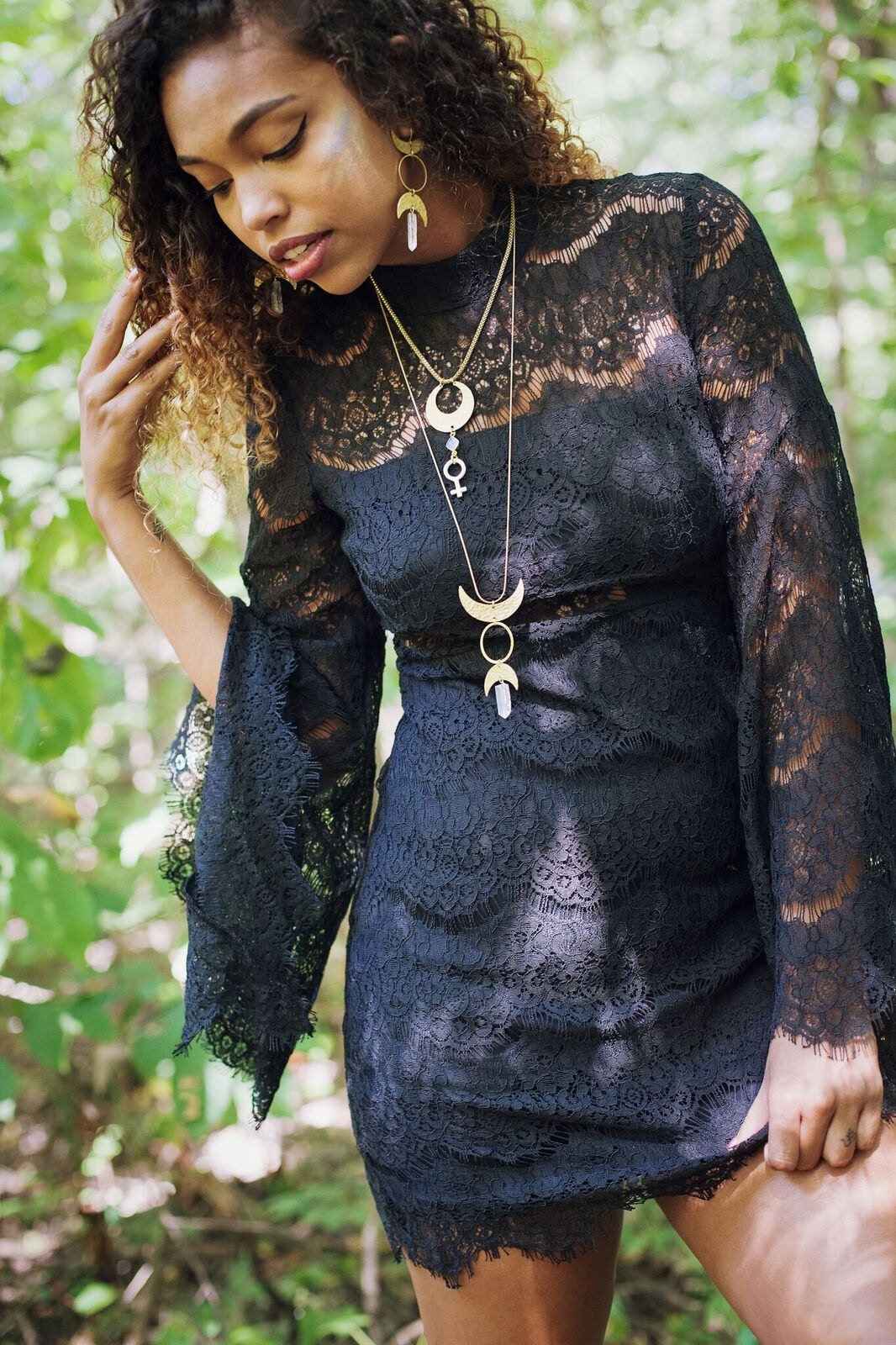 We wear our jewels like armor against normalities. We layer on the talismans to protect and shield us from energies that wish to diminish our supreme beauty and wisdom.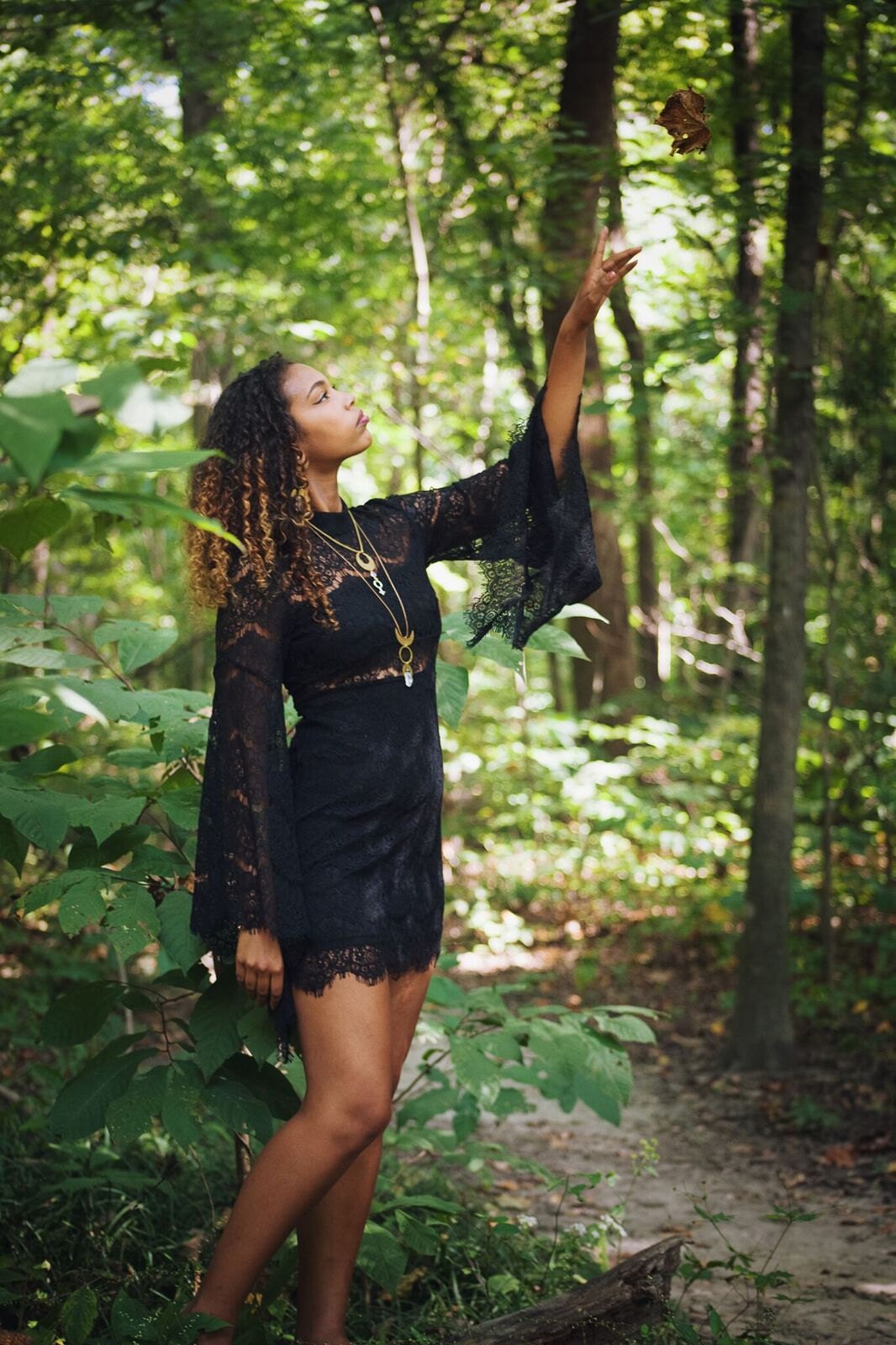 We are goddesses. We possess ancient magick within us that fuels life, death, and rebirth. We are brave. We possess a female power that makes patriarchies quiver. We are keepers. We protect Mother Nature because she is us, and we are her.
Writer and Jewelry Designer: Ashley Massey/The Gypsy Fawn
Photographer: Kim Thomas of KP Fusion
Model: Landry Starks
Clothing: Crazy Beautiful and Red Velvet located in Memphis, TN
Location: Overton Park in Memphis, TN